SAN LUIS OBISPO COUNTY WILL TOAST THE ROYAL COUPLE'S ARRIVAL AT "CALIFORNIA ROYAL-TEA" AT CALIFORNIA WELCOME CENTER PISMO BEACH LOUNGE


Event Part of More than 20 Royal-Tea Toasts taking place across California to Officially Welcome the Duke and Duchess of Cambridge to the Golden State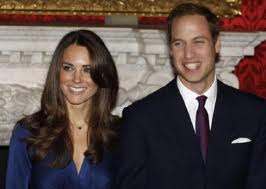 To formally welcome the Duke and Duchess of Cambridge to California and make the newlyweds feel at home during their first official visit, the San Luis Obispo County Visitors and Conference Bureau will host an event where local tourism leaders will raise their tea cups in a statewide toast on July 8th at the California Welcome Center Lounge in Pismo Beach. Guests will enjoy a fun event as etiquette professional, Anita Shower explains a traditional British High Tea. Guests will also enjoy tea from Coffee Bean & Tea Leaf and delicious Madonna Inn cake!
The event is part of nearly 20 California Royal-Tea events being organized for the California Travel & Tourism Commission's (CTTC) "Royal Summer" campaign that celebrates the couple's arrival and promotes tourism throughout California. California-based coffee and tea retailer Coffee Bean & Tea Leaf will provide complimentary cups of their English Breakfast blend tea to participants toasting in many destinations throughout the state, with major gatherings happening in Los Angeles, Mammoth and San Francisco.
"Although the Duke and Duchess are not scheduled to visit our area, we're excited that they are coming to California because the global publicity will help drive tourism all over the state. Currently tourism to San Luis Obispo County generates $1 billion in revenues for the local community, supporting jobs and businesses across various industries," said SLOCVCB Board President Noreen Martin.
"We are thrilled that the Duke and Duchess of Cambridge will be calling the Golden State home for three days, and to commemorate their visit we are encouraging all Californians to join us in honoring the tradition of British teatime by participating in a statewide 'toast' to welcome them," said CTTC president and CEO Caroline Beteta. "Since 'Three Days Isn't Enough' for the royal couple to experience all of California, our hope is that the Royal-Tea events will ensure that the Duke and Duchess feel welcomed by all Californians and inspire them to one day return and see everything that our great state has to offer! "
The San Luis Obispo County Visitors and Conference Bureau promotes San Luis Obispo County through advertising, marketing, public relations and group sales. Its member base is comprised of over 500 tourism industry-related businesses including lodging properties, restaurants, wineries, golf courses and retail stores. We invite you to visit the web site at: www.sanluisobispocounty.com. For more information on the VCB, please contact Brittany Garcia at 805.781.2530 or brittany@sanluisobispocounty.com.
The California Travel & Tourism Commission is a non-profit organization with a mission to develop and maintain marketing programs - in partnership with the state's travel industry - that keep California top-of-mind as a premier travel destination. According to CTTC, travel and tourism expenditures total $95.1 billion annually in California (18 percent of which is international), support jobs for 873,000 Californians and generate $6.1 billion in state and local tax revenues. For more information about "The Royal Summer" campaign including Royal Summer travel packages, itineraries and offers, go to VisitCalifornia.com/RoyalSummer.