SAN LUIS OBISPO VINTNERS REACH OUT TO HELP LOCAL CHARITY

The Vintners Association names CASA of SLO County as one of their beneficiaries for the 2011 Rockin' Harvest Event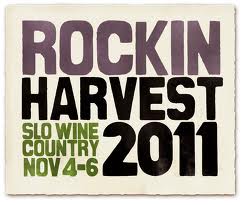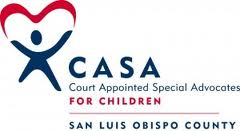 San Luis Obispo, CA - San Luis Obispo Vintners Association announces their 21st Annual Rockin' Harvest Celebration, November 4th - 6th. The Grand Tasting and Auction will take place on Saturday, November 5th from noon - 3 at the beautiful Avila Beach Golf Resort. Over 60 wineries and restaurants from the San Luis Obispo region are featured in the scenic seaside setting of the Avila Beach Golf Resort. Winemakers, local chefs and wine lovers share the fruits of their labor and passion for the art of winemaking. This auction is not your typical run of the mill auction. Be prepared to be entertained by the winemakers as they show off their lifestyle auction lots. Live music will be provided by The Kicks, a local band and favorite among many on the central coast. Back by popular demand, this year's auction will once again open up with a live music set from the Winemaker's Band, 'The Crushtones', a group formed especially for last year's Annual Event. For locals, and those from out of the area, this is a great time to explore San Luis Obispo and discover the culinary treasures of our unique region.

New this year, SLO Vintners has named CASA of SLO County as one of the event's beneficiaries. CASA of San Luis Obispo County advocates for the best interests of abused and neglected children within the court system. CASA recruits, trains, and supervises volunteers who advocate for this vulnerable population with the goal of ensuring that each and every child grows up in a safe, nurturing, and permanent home. SLO Vintners is proud to help support this local charity and give back to the community in a way that will help the next generation in our County. There are 450 abused and neglected children under the jurisdiction of the juvenile court in San Luis Obispo County and SLO Vintners is excited to help this worthy cause. "Our association is thrilled to be able to help CASA this year" stated Becky Gray, Executive Director of SLO Vintners. "There is so much need right here in our own community, and to be able to give to this worthy cause and do something for the next generation who desperately need our help, makes all the hard work that we put into this event worth every bit and more."

General Admission Tickets to the Grand Tasting Event on Saturday are $80. There will be plenty of tickets available at the entrance to the event on Saturday, November 5, 2011. More information at www.slowine.com. Don't miss out on this unforgettable weekend in SLO Wine Country!