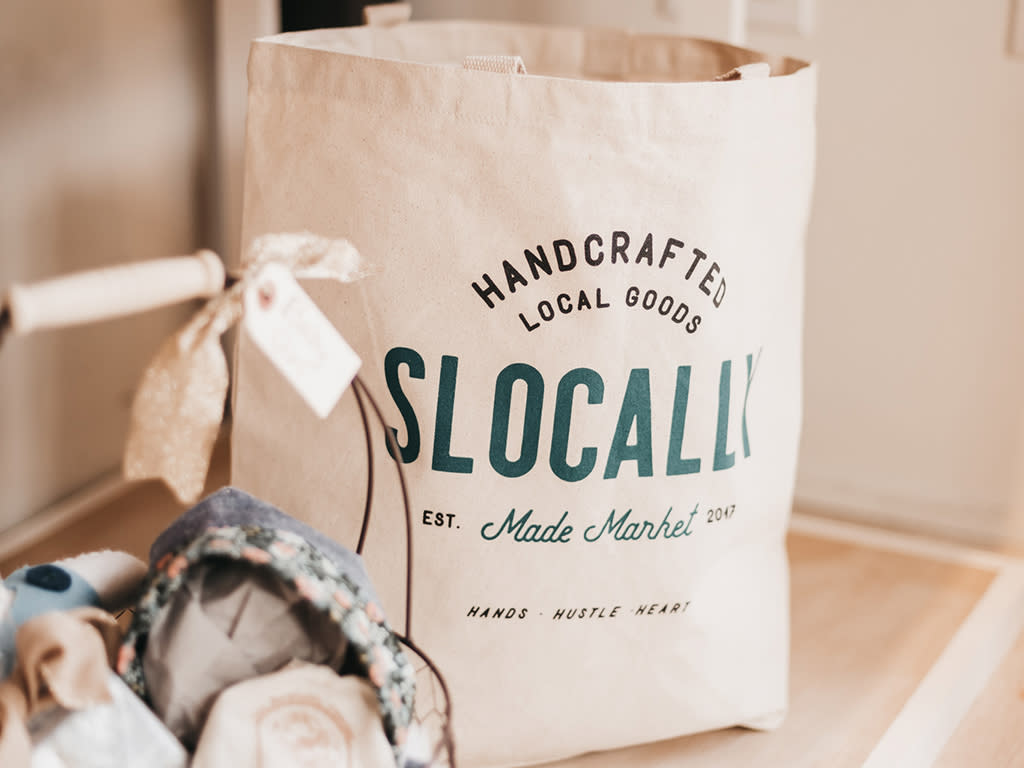 Photo provided by: SLOcally Made
Ready or not, the holidays are here. With them comes the pressure to find the perfect gift for everyone on your shopping list. Fortunately, SLO CAL has no shortage of local artisans and businesses with unique items that are sure to delight almost anyone. Here's a guide to some SLO CAL Crafted makers, what to buy from them and who to buy it for this year.
FOR THE HOMEOWNER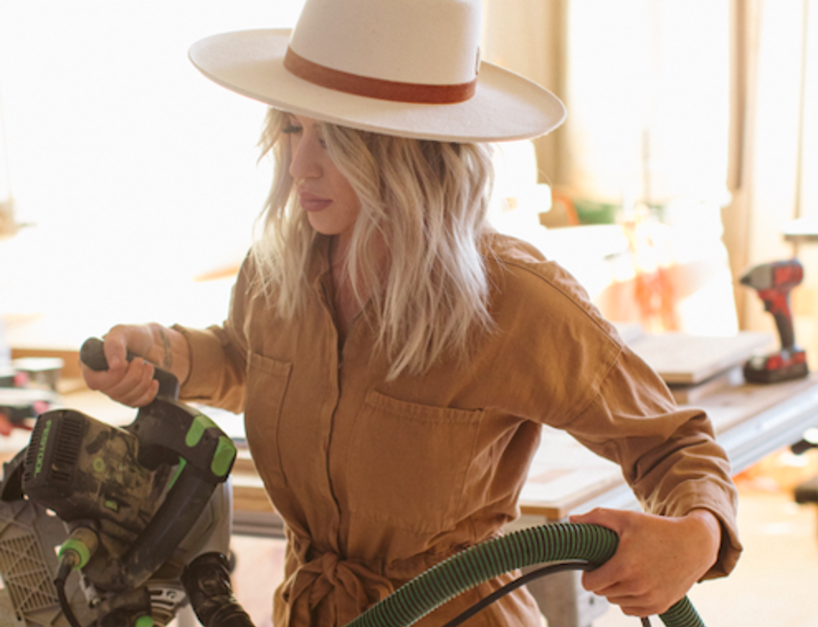 Photo by: If You Give A Girl A Saw
If you're in SLO CAL looking for the perfect under-the-tree item this year, look no further than If You Give A Girl A Saw. Named No. 1 Maker in the USA by USA TODAY, Janine Stone challenges you to try her hand at building anything you find at West Elm. But before you think she's out of your price range with large pieces, think again. Among many stocked items in her online store from San Luis Obispo, there's the most gorgeous walnut breakfast tray. For under $120, the tray doubles as art with a keyhole slot on the back, which allows the piece to be hung. Who could ask for more? If, however, you're in the market for metalwork mixed with ancient trees, try Deadwood Revival Designs. These guys are pretty much anywhere an old tree falls in the county, and flip it into handcrafted items. Their Live Edge Bookshelf might be the easiest and more affordable option for shoppers to transport home and integrate into your space. If a new, old piece of woodwork isn't your style, check out Vineyard Antique Mall in Paso Robles. 
FOR THE FOODIE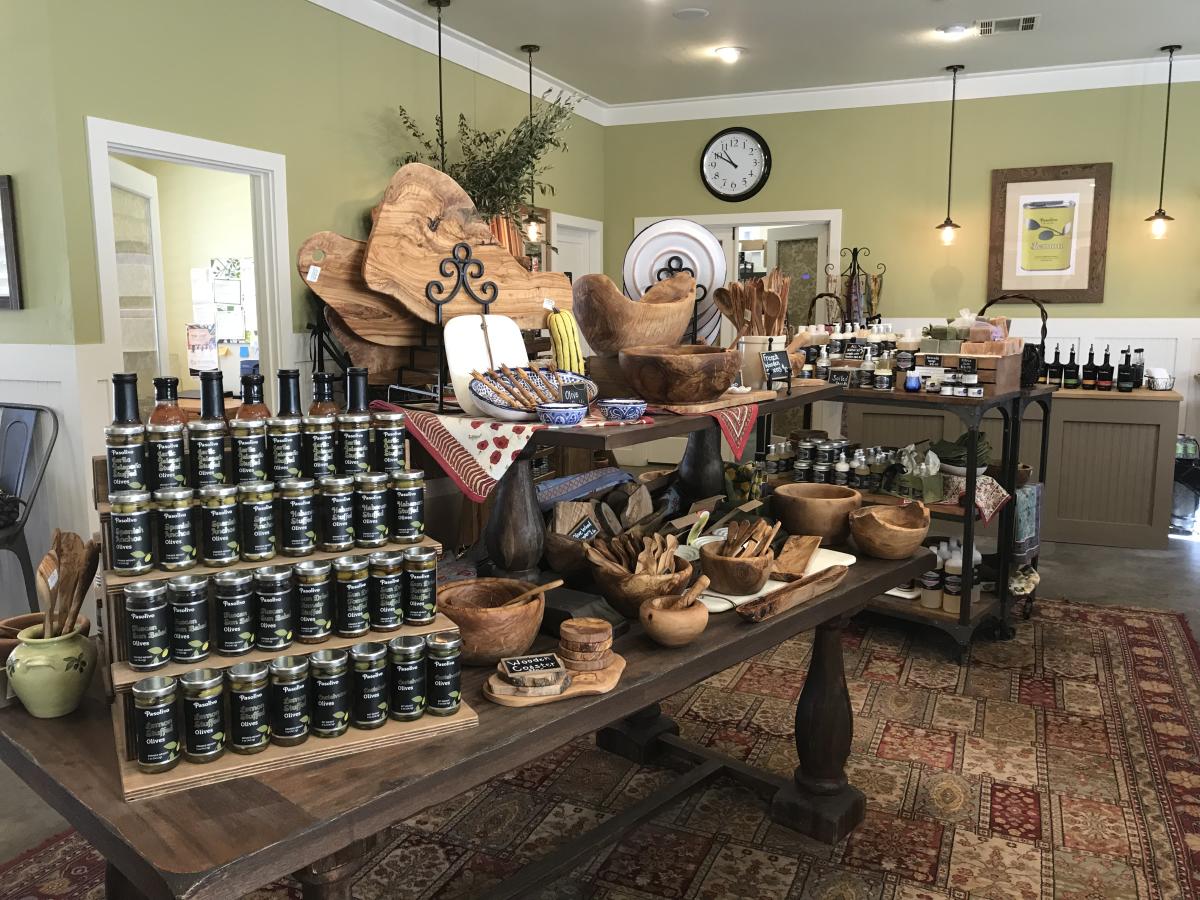 Los Osos-based Kehoe Carbon Cookware will take your hand-forged dreams to the next level. The 7" to 9" skillets or crepe pan are perfect for the oven, on the stovetop, grill, or open campfire and made to last generations. Now, you'll need something to fry up. If you live in California, Arizona, Nevada, Oregon, Washington, or Utah, check out The Larder Meat Co.'s grass-fed boxes. Shipments of California's Central Coast meat can arrive in your doorstep as one-time purchases or monthly. Hearst Ranch Beef is paired with free-range chicken, heirloom pork, and there's even a seafood box with Dungeness crab, sea bass, or tuna, primarily from Morro Bay. Talley Farms Fresh Harvest Box Subscription is perfect for those fruit and veggie lovers concerned about sustainable farming and healthy communities. Shipped around California, Arizona, Nevada, New Mexico, Oregon, Washington, and Idaho, you'll delight your giftee for months to come. Frying all those meat and veggies in your pan without olive oil would be a challenge. Among the many, SLO CAL's Pasolivo Olive Grove might be that year-round staple for your loved one's kitchen. Always fantastic Kiler Ridge Olive Oil will garnish your bread basket or flavor your skillet just as well. While you fry, you may want to garnish the flavor with some seasoning from Atascadero's Bren's Seasoning. Available at over 30 locations on the coast since 2015, the 40-year SLO CAL resident offers six gluten-free, MSG-free, non-GMO, and sugar-free options. And if you're not into cooking at all, the health nut may enjoy Juice Boss' Happy Gut Sauerkraut that comes in five different selections to supplement your pre or post-workout plan.
FOR THE WINE CONNOISSEUR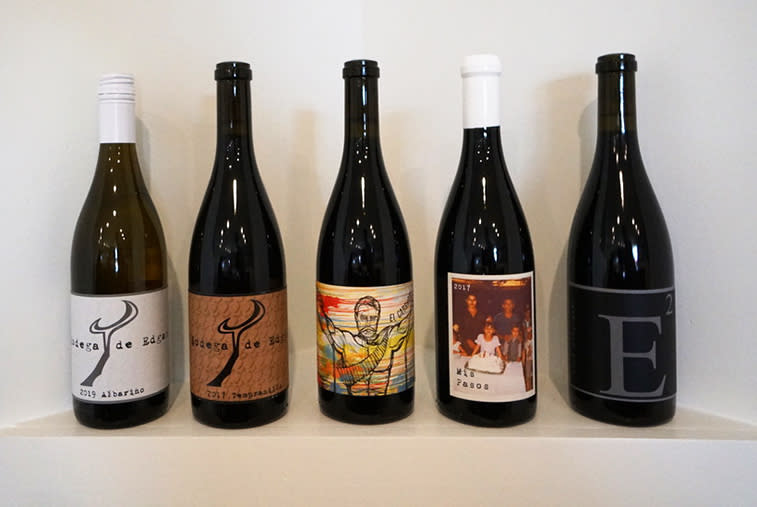 Speaking of local, let's talk about wine pairings! Our SLO CAL regions from Arroyo Grande and Edna Valley are perfect for cooler climate whites, while Paso Robles' heavier weather emboldens the red varietals. Wine tasting rooms are open for bottle sales to fill your loved ones' stocking. Those dark, old, rich, and deep notes will be sensed from Linne Calodo wines, made "for the joy of it" in Paso Robles. Just up the road, Booker Wine's Eric Jensen not only creates great wines, but has recently secured national distribution with the more affordable line, My Favorite Neighbor. Jensen pays tribute to the mentors he's had in winemaking through the brand by adding their photos to bottles. Such is the case for Stephan Asseo of L'Aventure Winery, located just down the block from Jensen. Also nearby, the 22-year French winemaker helped establish the Paso Robles industry and offers genuine bottles of his native grapes. Asseo influenced another winemaker, Guillaume Fabre of Clos Solène. This winery has a small portfolio but includes a gorgeous holiday collection packaged in a wooden box. Keeping it in the family, Denner Vineyards is a regular high scorer, and sells a few grapes to Edgar Torres, of Bodega de Edgar, to make his own blends across town. Epoch Estate Wines is a little further out on 46, but a great place to pick up your holiday wine for serving or gifting. Equally as extended is Tablas Creek Vineyard, up Adelaida Road, the vineyard offers an extensive selection of wines to select from. If you head back down to Edna Valley, Talley Vineyards has a lighter Pino Noir and Chardonnay selection that will blow your mind. Malene Wines are also in the Edna region for the Rosé lovers, selling out of their swanky Airstream. 
FOR THE BEER ENTHUSIAST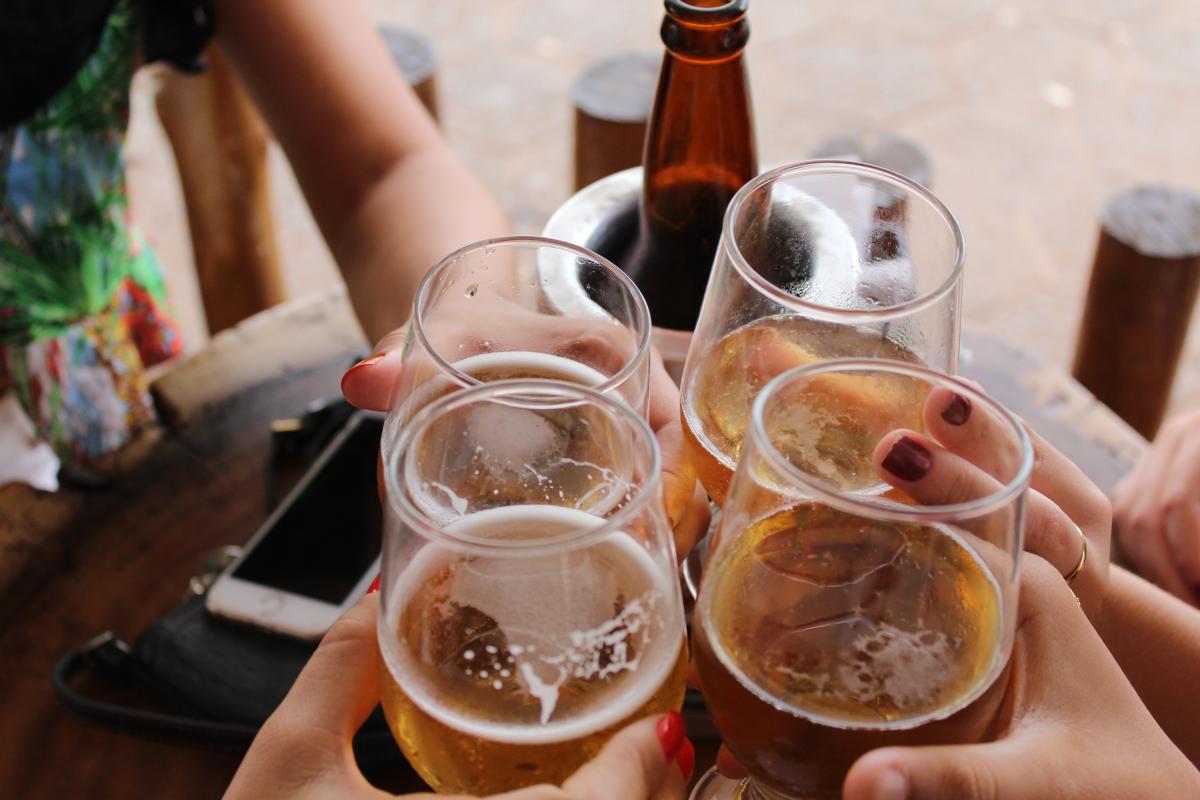 They say, it takes a lot of beer for winemakers to drink while they wait for their wine to age. Maybe that's why we have our own beer trail. And if you're needing a burger for the ride, Atascadero offers their Brews & Burgers Trail. Firestone Walker stands strong among our offerings. In the Firestone brewery lineup is the 805 brand, marked for the SLO CAL area code. Be sure to try it not only on tap at their Paso Robles headquarters but anywhere it's distributed. Silva Brewing Company is also located in Paso Robles and offers around a dozen selections to choose from. Libertine Brewing Company is offering a specific stocking stuffer stout for a winter warmer. The Morro Bay brewer's reserve and Saison offerings sprinkle the rest of their menu of selections, all enjoyed with their bottle club. Barrelhouse Brewing Co.'s multi-acre Brewery and Beer Gardens in Paso Robles is a destination for all ages. Be sure to grab your taste of SLO CAL through their California-wide distribution network. 
FOR THE SPIRIT ANIMAL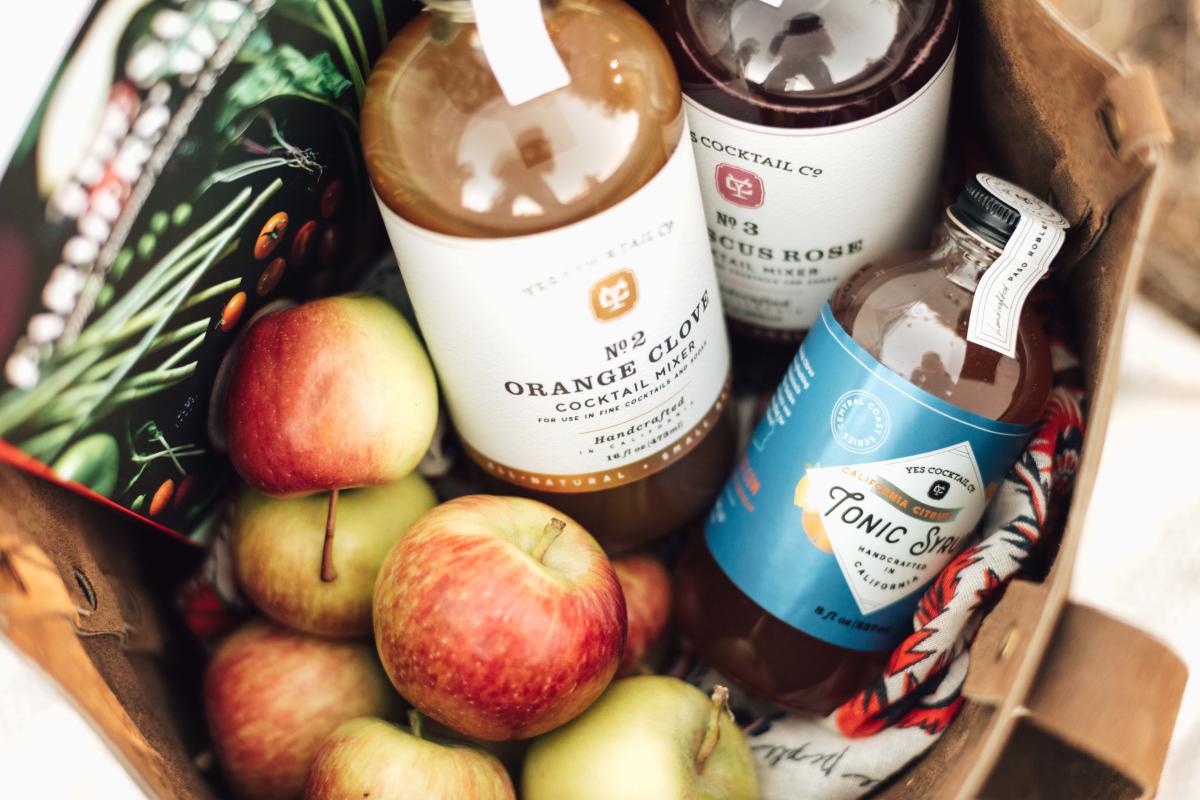 Photo provided by: SLOcally Made
Calwise Spirits Co. not only offers a holiday cranberry Big Sur Gin and gorgeous California Redwood rocks glasses, but perfect all-in-one kits to create a SLO CAL Old Fashioned or Mai Tai. Central Coast Distillery has the perfect offering for cocktails or on the rocks. Handcrafted, small batch vodka, bourbon whiskey or gin are bottled in gorgeous glass and perfect for showcasing under your holiday tree. YES Cocktail Co. gift baskets let you pick a few mixers and add in some bitters infused cocktail cubes to your bag for the perfect for your SLO CAL Crafted cocktail. 
FOR THE ART LOVER

Abstract Arroyo Grande artist Kayla King Design is able to be contracted for the most vivid color custom pieces, or shop her original art for even more affordable custom prints. Art Center Morro Bay is taking at-home classes to the next level. Kits for the center's workshops are available for you to make gifts for your loved ones this holiday. 2021 workshops have not yet been announced, but gifting a membership will offer information on future programs for them to create with similar virtual workshops. Radicals Soul Collective's tassel wall hangings also offer a take-home option for your Bohemian quarantine needs. Take time to unwind and create for your loved ones, or let them creatively do it themselves.
FOR THE LOVEBIRDS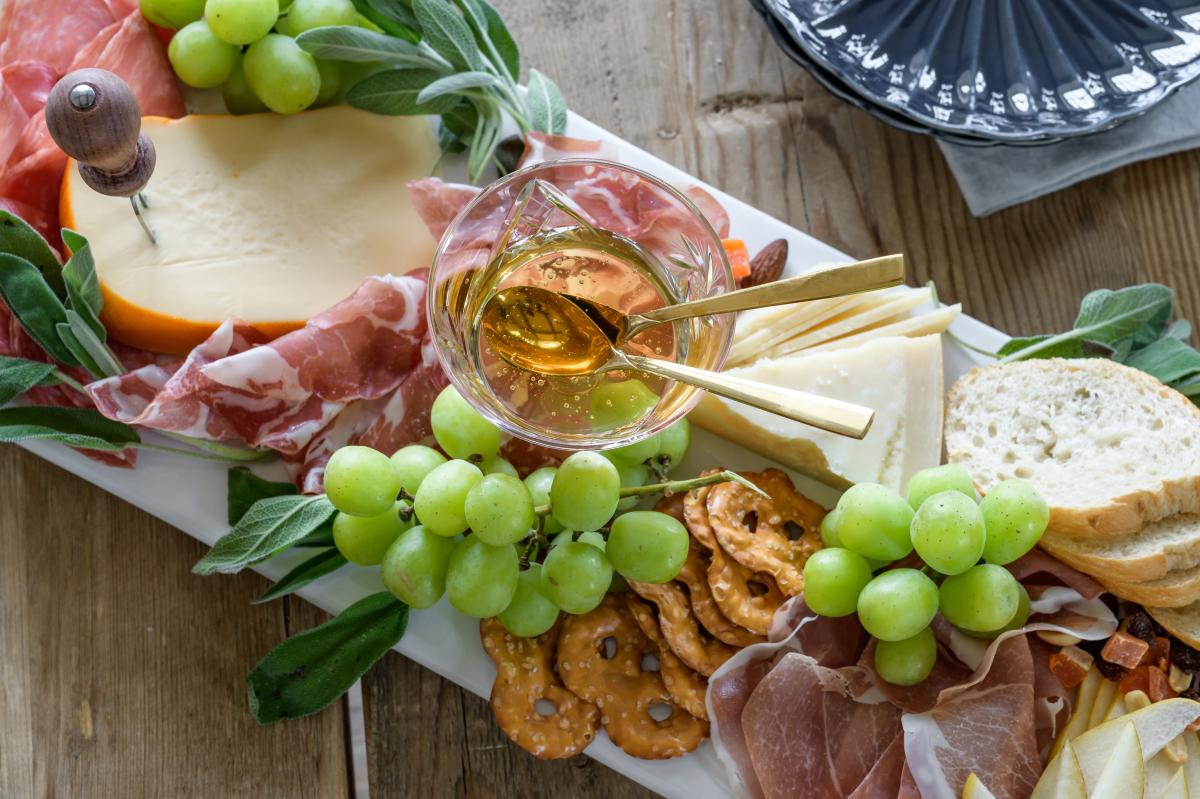 For those planning their future romantic getaway to SLO CAL, consider gifting Project XO when we open back up. Romantic dates are made simple, easy and effortless. Random acts of love are offered in the form of explosion boxes, custom-made letters, gift baskets or table decor. Another to consider for taking advantage of SLO CAL's fantastic weather in 2021 with an Amazing Grazing picnic. Decadently displayed, these cheese, brunch and charcuterie arrangements come in all shapes and sizes, for any occasion, including a picnic at your favorite spot. For a true SLO CAL experience, book some time in 2021 in the water with Pismo Beach Surf Lessons, and surprise your loved one with a new board from Nautilus Surf Co., operating out of Morro Bay. 
UNDER THE TREE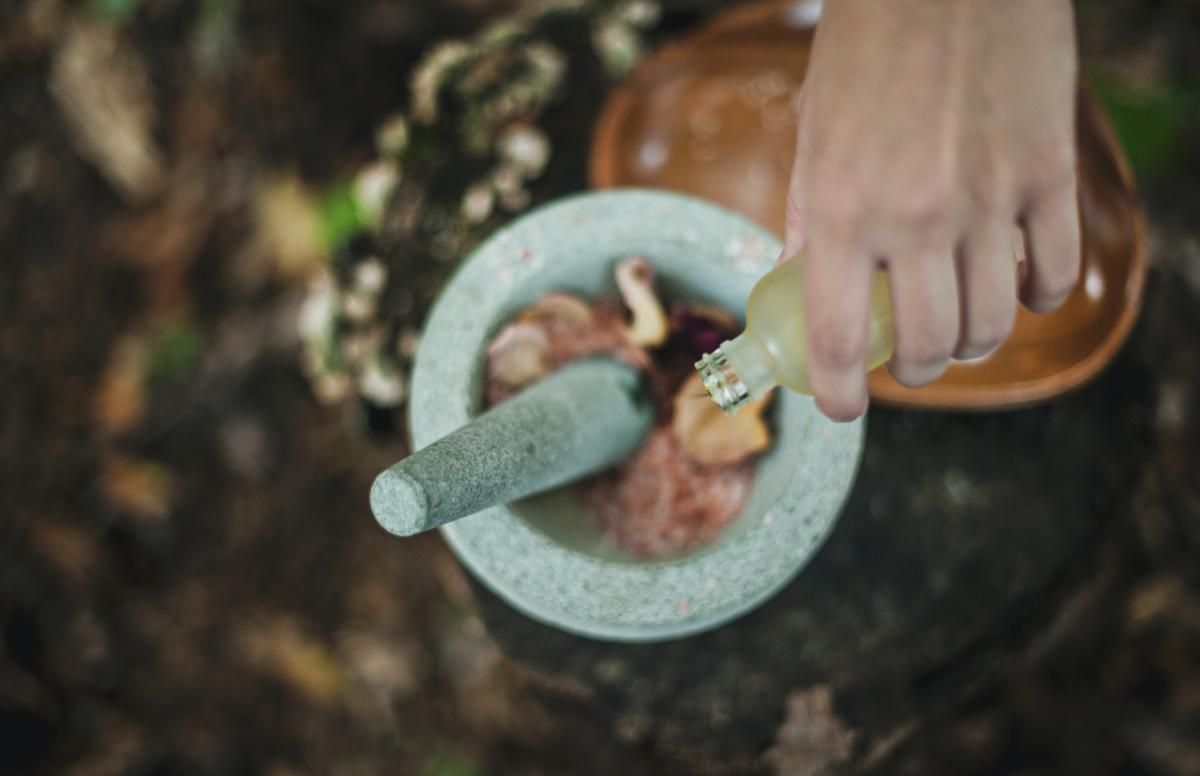 Genderless apparel from SLO CAL's Androgynous Fox Apparel will add to the wardrobes of kids to adults on your list looking for more casual flavors. Accessorize with Hide Stitch and Hook leather goods. Handbags to shaving kits or wallets and earrings, you'll find the perfect hide to match with this San Luis Obispo husband and wife team. Mother-daughter duo behind the Len Collective Jewelry will not only help you delicately decorate your look, but your home as well. Apothecary, fragrances, jewelry and cards are lined up for you to browse online. Pismo Beach makeup and skincare company House of the Rozetree maintains high standards when it comes to sourcing ingredients. Try their Flower Powder Rejuvenating clay mask. 
FOR THE KIDS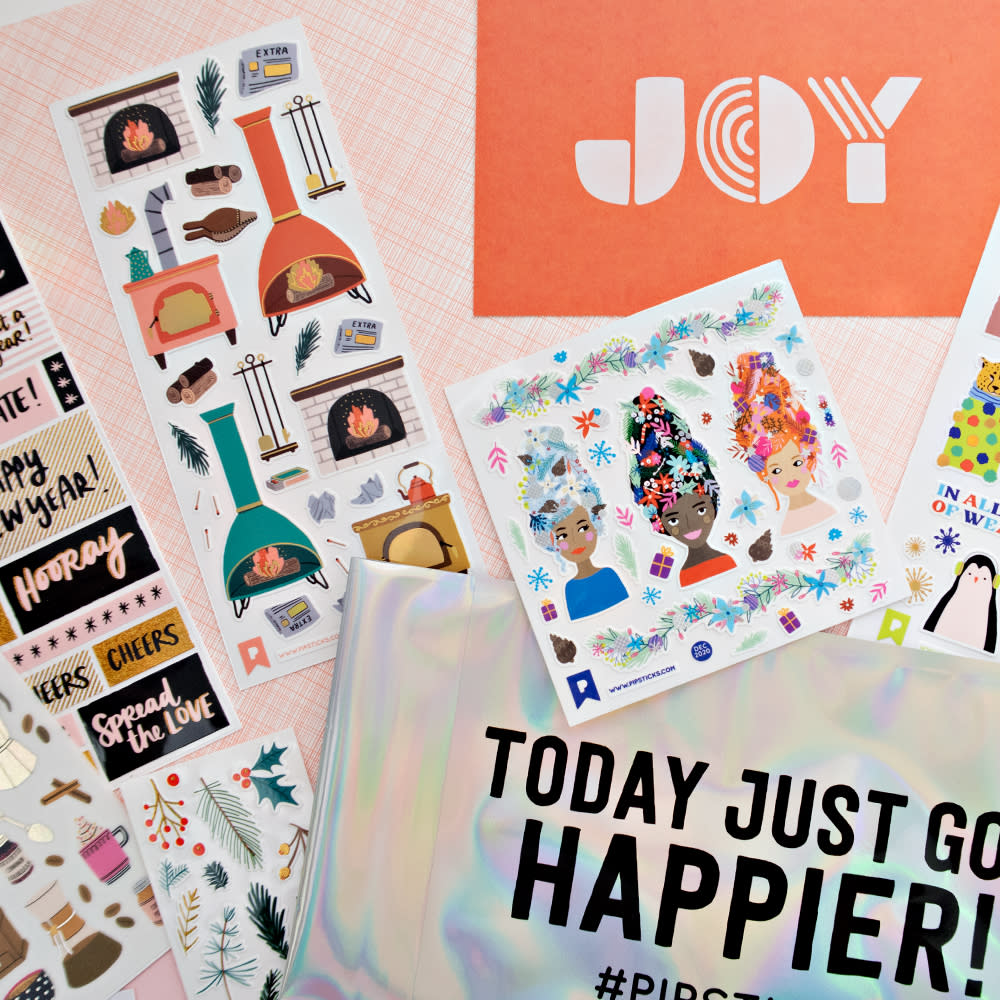 Photo provided by: Pipsticks
Is the kid in your life obsessed with stickers? Pipsticks Sticker Club membership, out of San Luis Obispo, will thrill your loved one with stickers year round for under $20 a shipment. If you're a kid at heart with a knack for stickers, adult clubs are also offered. With the kids returning-ish to school this year, why not treat them to a K. Wilson Adirondack Pack Basket. Perfect for picnics and short jaunts, these bags also come in adult sizes (including wine totes).
STOCKING STUFFERS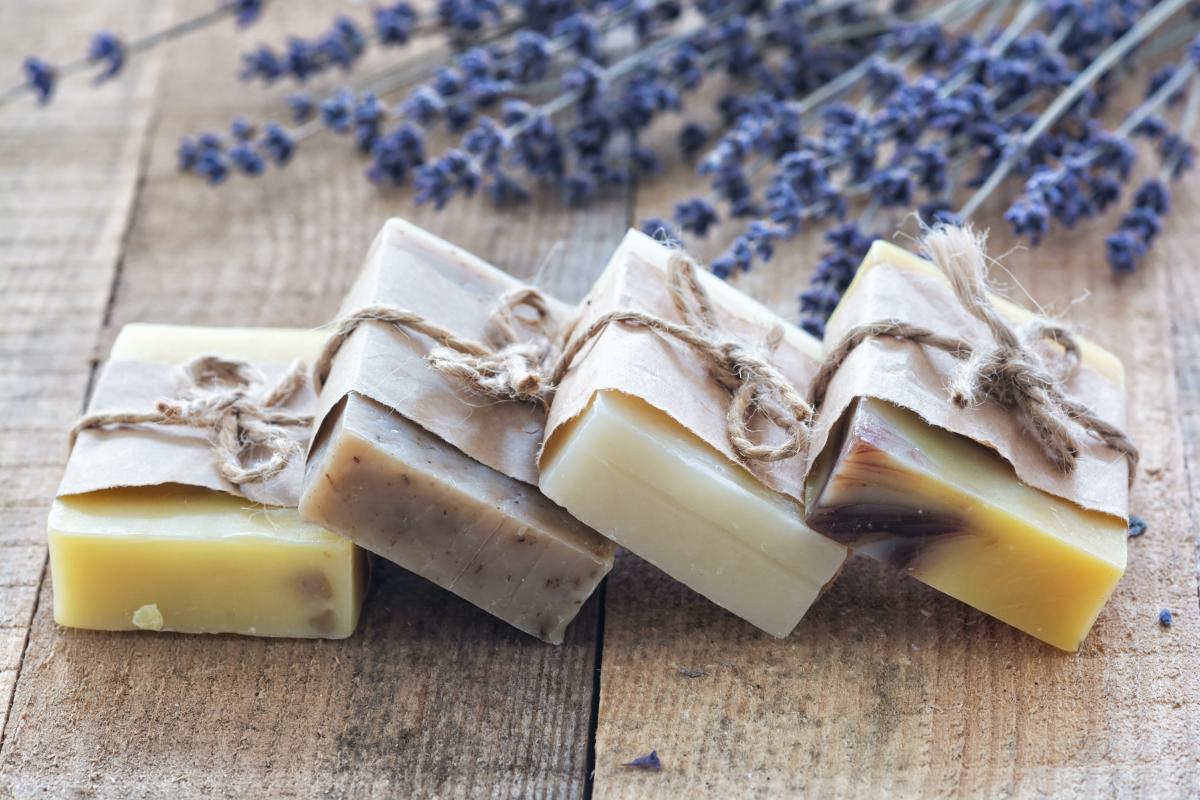 Handcrafted soaps at Fable Soap Company can treat anything that ails your skin. Candles and diffusers are also offered online. For those with an affinity for goats, Giving Tree Family Farm will suds you up with their Goat Milk Soap. In non-distancing times, their Santa Margarita location, you can see pigs, alpacas and a peek behind their cheesemaking process. Candle and bath accessorizer Botanica 805, will allow your loved one some time to rejuvenate their body, hair and spirit. You'll also find some tasteful gifts at Cattaneo Bros. Not just for jerky, but head maiden Katelyn Kaney also runs The Mercantile, a modern specialty store for home, jewelry and local eats. Speaking of eats, jams and spreads are even better with Hartley Farms. Organic fruit is jarred and compact enough to stick in anyone's stocking.
WRAP IT UP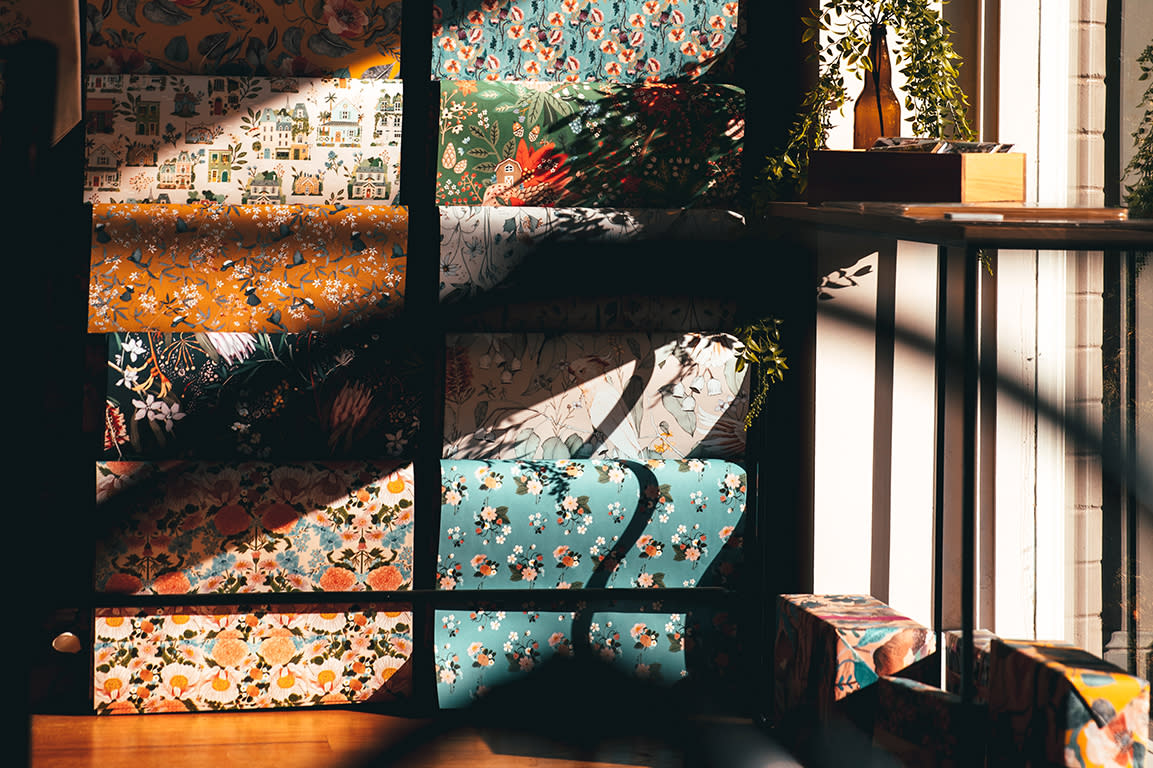 And for the bow on top: All of these SLO CAL Crafted items can be wrapped with sustainably sourced Wild House Paper. Wild House Paper has you covered for everything paper, including holiday cards. Your go-to stop for all party essentials, Ah Louie Store in San Luis Obispo also has your back for paper goods, boxes, bowes and fun treats.