If you're the type with a curious sweet tooth, then San Luis Obispo County is your ideal destination. SLO County is equipped to serve those with a hankering for new and delicious desserts, with an array of eateries serving up fresh, top quality cuisine. Tasty treats are scattered throughout the area and we have put together a guide to help you discover some of SLO County's most delectable desserts: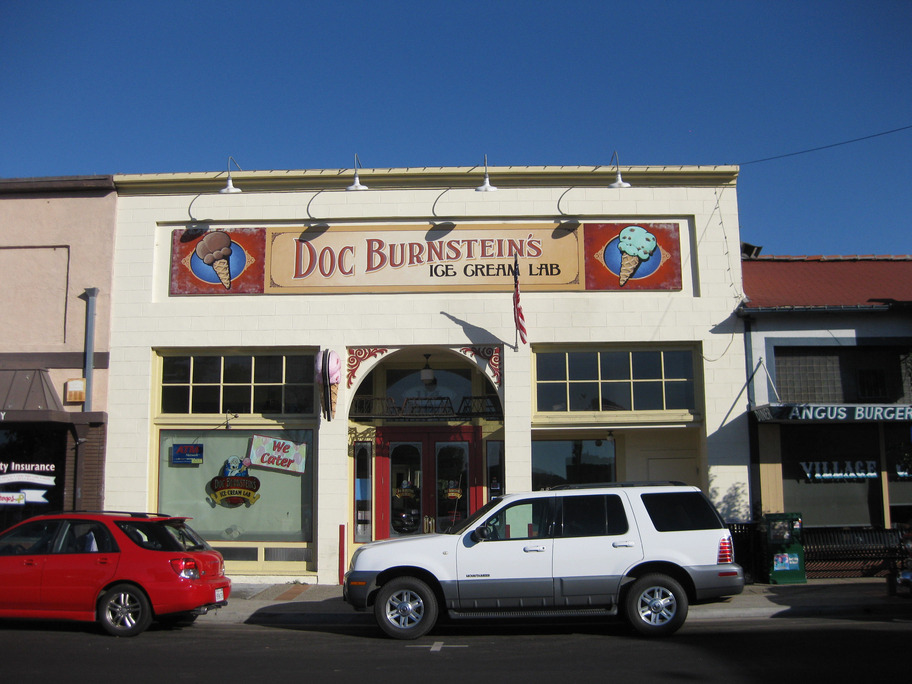 Visit the Historic Village of Arroyo Grande to experience the only nostalgic ice cream parlor on the Central Coast. This full service ice cream "lab" offers "hand-crafted super premium" ice cream served in classic glass dish ware, as well as specialty items and treats from the soda fountain.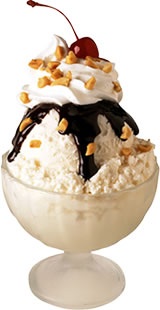 Originally Burnardo'z Candy Kitchen & Ice Cream Parlour, the shop features both classic flavors and the innovative creations of master ice cream maker Chuck Burns. Join the Doc and his team of lab assistants as they concoct a creamy new flavor at the ice cream lab performance every week.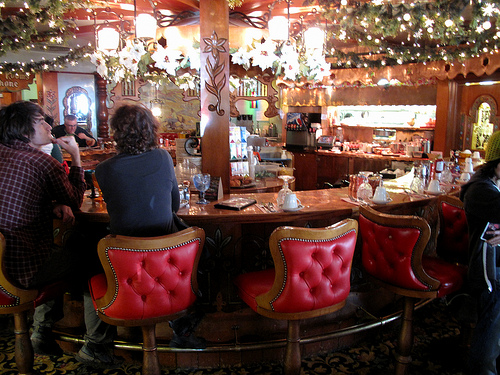 The Madonna Inn is one of SLO County's longest standing family traditions, and one of the area's biggest attractions. Located just off of Highway 101, the world-famous hotel offers 110 distinctly decorated rooms, each with a unique theme. It makes sense that a place this special would offer dining that is equally unforgettable, and locals and tourists alike come to Madonna's famous Copper Café for specialty desserts and fresh, hot Danish pastries.
Copper Café features a cozy, classic design with a large horse-shoe shaped bar, elaborate wood carvings, and red leather seats. Enjoy fine American cuisine and fresh sweets from the in-house bakery. Try a special treat from the soda fountain, a slice of home-made pie or world famous cakes. Locals might recommend "Madonna's Favorite," Copper Café's take on the banana split, made with award winning ice cream and premium toppings.
Italians know how to do dessert, and luckily we don't have to leave the Country to get a taste. Giuseppe Difronzo founded his first Italian eatery in 1988 as his senior project at Cal Poly San Luis Obispo. His project has grown into one of SLO County's most popular fine dining destinations, serving San Luis Obispo and Pismo Beach. Taste an array of authentic Italian treats that includes gelato, baked sweets, and cakes at one of the full-service or express locations.
Gelato lovers can choose from a selection of 12 rich flavors available daily at the express shop connected to each location. Diners can choose from a selection of classic Italian selections including the Vanilla Bean Crème Brule and Frangelico Bread Pudding, but the most popular Italian treat at Giuseppe's is the flavorful tiramisu.
Apple Farm Inn offers true American hospitality and a satisfying blend of Victorian charm and modern luxury. Visitors will experience a tranquil atmosphere and enjoy the convenient location that offers easy access to all of the major attractions in the county. While the accommodations are top-notch, some might say the desserts are even better.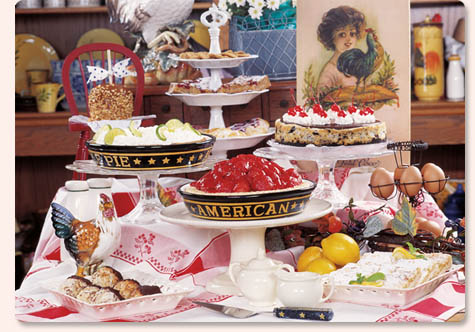 The Inn's restaurant and world-renowned bakery offer a fresh assortment of mouth-watering goodies that includes homemade fruit and cream pies, yummy cookies, rich brownies, and breakfast pastries. Be sure to try Apple Farm's signature dessert, the Hot Apple Dumpling.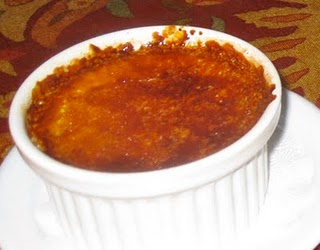 There any many good reasons to try McPhee's grill. Located in Templeton, the eatery offers award-winning barbeque from host chef Ian McPhee, and an up-scale dining experience at an affordable price. Stop in to try chef Ian's creations, and ask for "the best table in town," but don't leave before you sample from the delectable dessert menu.
The after-meal menu is stacked with rich, mouthwatering options like the Warm Carmel Sunday or the White Chocolate Cheesecake. All of the treats are tempting to say the least, and I would recommend following up your meal at McPhee's with a scoop of Lemon Sorbet (with raspberry drizzle and chocolate crunch) or June's Famous Crème Brule.