Ann-Margret to be Honored with 2016 King Vidor Award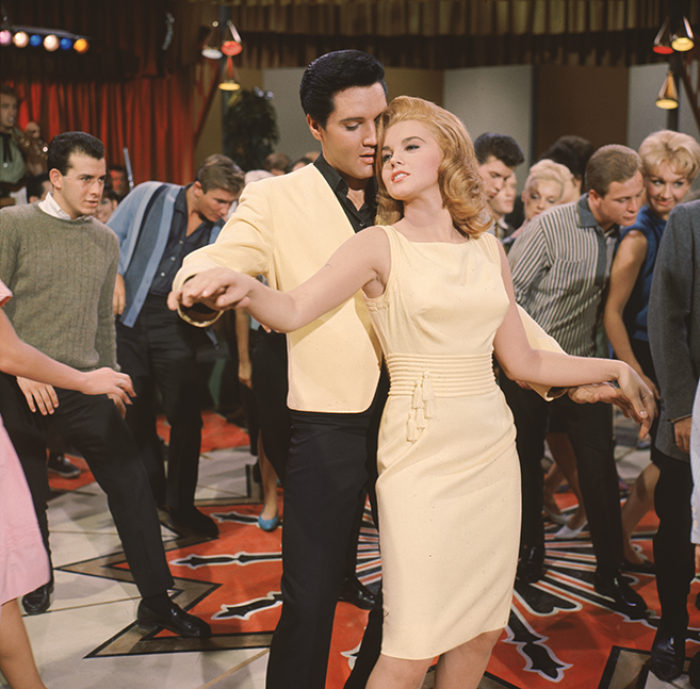 Every year the San Luis Obispo International Film Fest honors one person in film with the King Vidor Award for Excellence in Filmmaking. This year's recipient has been nominated twice for an Academy Award and has won five Golden Globes, an Emmy, and received five more Emmy nominations. Ann-Margret is a three-time winner of the "Female Star of the Year" award and has been twice honored as "Outstanding Box Office Star of the Year" by the Theatre Owners of America.
She made her big debut alongside Bette Davis as her daughter in A Pocketful of Miracles in 1961. Since then she has made over 55 films, including such hits as Cincinnati Kid (Steve McQueen, Karl Malden), State Fair (Pat Boone, Bobby Darin), Bye Bye Birdie (Dick Van Dyke, Janet Leigh), Viva Las Vegas (Elvis Presley), Grumpy Old Men (Jack Lemmon, Walter Matthau) and its sequel, Grumpier Old Men. Her two Academy Award nominations were earned in director Mike Nichols' groundbreaking film, Carnal Knowledge and in the classic Ken Russel rock film, Tommy.
Ann-Margret will be presented the King Vidor Award by 2010 winner, Alan Arkin at the Fremont Theatre on Saturday, March 19.
The event will begin at 5pm with a screening of Viva Las Vegas. After a short intermission, Ann-Margret will be presented her award, followed by juried awards for winning filmmakers in several categories. An awards after-party will also be held at the SLO Masonic Lodge, sponsored by several local wineries, restaurants and breweries.
Buy you tickets to this star-studded event by clicking here.