SLO International Film Festival Hosts Star-Studded "Hollywood to Hearst Castle" Event on March 9, 2012
Red carpet extravaganza includes premiere screening of Citizen Kane at Hearst Castle and special guests Actor Harrison Ford, and Photographer Timothy White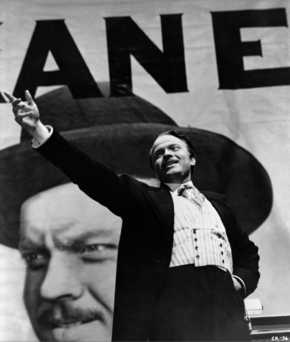 San Luis Obispo's Hearst Castle will relive its Hollywood heydays of the 1920s and '30s for one star-studded night during the "Hollywood to Hearst Castle" event on Friday, March 9, 2012, as part of the San Luis Obispo International Film Festival (SLOIFF). The VIP event includes an historic movie screening of Citizen Kane, a private tour of the castle, indoor poolside food and wine and more.
Honored guests, actor Harrison Ford and renowned Hollywood photographer Timothy White, will start off the evening's festivities at 5 p.m. by flying into Hearst Ranch's private airfield, just as William Randolph Hearst's high-profile Hollywood friends once did.
"Hollywood to Hearst Castle" Event Details
Starting at 5 p.m. with the welcoming of Harrison Ford and Timothy White as they touch down, Hollywood to Hearst Castle includes a motorcade of vintage cars to the castle; a private tour of the castle; indoor poolside cocktails and hors d'oeuvres with celebrity and VIP guests; and an intimate conversation with Harrison Ford and Timothy White while viewing White's work on the screen of the Hearst Castle private movie theater. This part of the event is by invitation only.
The event will then open up to additional guests and move to the Hearst Castle Theatre at the Visitor Center with an exhibit of Timothy White's work at 7 p.m. White's longtime friend and colleague Harrison Ford will present him with the SLOIFF's inaugural Spotlight Award tribute, created to highlight key figures involved in behind-the-scenes filmmaking, at 7:30 p.m.
The event concludes with a grand finale screening of Citizen Kane from 8-10 p.m.
Historic Screening of Citizen Kane at Hearst Castle
It surprised the festival's organizers somewhat when Steve Hearst--William Randolph Hearst's great-grandson and a Vice-President of the Hearst Corporation--gave his hearty endorsement to this showing. They thought he might be resistant to the idea, since the film is after all a scathing indictment of Hearst's life as a press lord. And this occasion is almost certainly the first time Citizen Kane has been shown at San Simeon. Both William Randolph Hearst's companion Marion Davies and his son William Randolph Hearst, Jr. stated that Hearst himself never saw Citizen Kane. Nearly everyone else saw it, however. And seventy years after its 1941 debut, many people still form their opinions of Hearst, Davies, and La Cuesta Encantada (The Enchanted Hill, Hearst's formal name for his beloved San Simeon), based solely on this film. Steve Hearst feels it is time to give Citizen Kane an informed viewing at San Simeon, and place it in its proper context as a sketch of Hearst's life drawn with considerable artistic license.
"Citizen Kane is a classic American film but is in no way a historically accurate depiction of William Randolph Hearst or his favorite place in the world, his ranch," said Steve Hearst.
Tickets for the Spotlight Award tribute and Citizen Kane screening (7-10 p.m.) are $50 each, and include wine tasting and light appetizers. They will be available starting January 23 at slofilmfest.org or by phoning (805) 546-3456.
Hollywood to Hearst Castle is a San Luis Obispo International Film Festival event, in cooperation with Hearst Castle, Friends of Hearst Castle, California State Parks and SanLuisObispoVacations.com.
The San Luis Obispo International Film Festival takes place March 7-11, 2012. The complete event lineup will be announced by January 31, 2012.
For more information about festival passes, movie venues, lodging for the event and other guest information, visit slofilmfest.org.