by Drew Bailey Scott


What and amazing day it was at the historic Santa Margarita Ranch. As The Main Event of Sunset's SAVOR the Central Coast kicked off under the sunniest of skies, there was no shortage of entertainment. From book signings with celebrity chefs like Susan Feniger and Nathan Lyon and wines from all over the west, to live music, bacon tacos and beers in the Vons Music and Tasting Garden, there truly was something for everyone to SAVOR today.

Thank you to all of you who came out to be a part of our best event yet!

At every corner of the event there is something different happening. Read on to find out more about some of the many facets of SAVOR the Central Coast:

Chef's Central:
Possibly the most visually stunning area of SAVOR, Chef's Central is set up in the large barn at Santa Margarita Ranch. We've set up a full kitchen inside, where some of the culinary world's big guns have come to show us their best! Today on the stage we were lucky enough to learn kitchen secrets from two of television's favorite food stars: Susan Feniger and Aarti Sequeira. Later in the afternoon, Sunset Magazine's very own food editor, Margo True, guided us through an exploration of a local favorite, Santa Maria-Style Barbecue, which got everyone's mouths watering.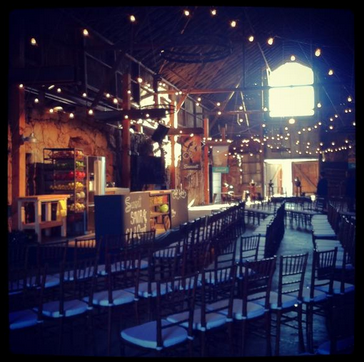 Winemaker Central:
Over on the wine side of the ranch, we were lucky enough to enjoy three seminars. First,
Sunset Magazine
Wine Editor
Sara Schneider
led us on a tour of wines around the world, and later, through an in-depth look at the many characteristics of a local specialty, Syrah. What's better than being able to enjoy a variety of wines while learning something at the same time?
Finally, the
Idaho Wine Commission
shed light on their bourgeoning wine region. Also pouring their wines in the Marketplace, they were a big topic of discussion around the event, as not everyone here on the California Central Coast even knew that Idaho had such an incredible variety of wines.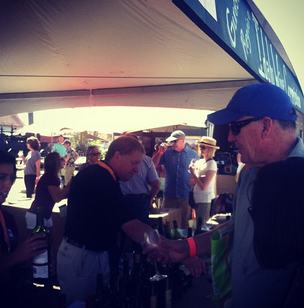 Farmers' Market to Meal:
In this very special area of the event, visitors are able to meet and greet with some of the regions most talented farmers, getting a first hand look at what they grow, and the opportunity to learn more about the produce from the farmers themselves.
On the Farmers' Market to Meal stage today, we were lucky enough to have three unbeatable presentations. Up first were
Sunset Magazine
Food Editor,
Margo True
and
Neal Maloney
of the
Morro Bay Oyster Company
, who gave listeners a detailed look at oysters and how they come to be. Up next was
Joeli Yaguda
of local olive oil company,
Pasolivo
, who conducted an olive oil tasting that gave participants the chance to appreciate the many characteristics of extra virgin olive oil.
Finally, Author and
Chef Nathan Lyon
shared his love of cooking with fresh ingredients. After hearing him speak, it was impossible to keep yourself from wanting to run to a local farmers' market to see what is available!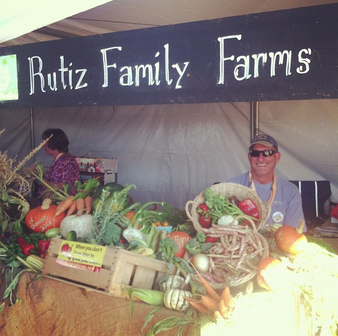 These are just a few of the many highlights from today's event. We're back at it from 10:00am-5:00pm tomorrow, and we can't wait to share our experiences with you!