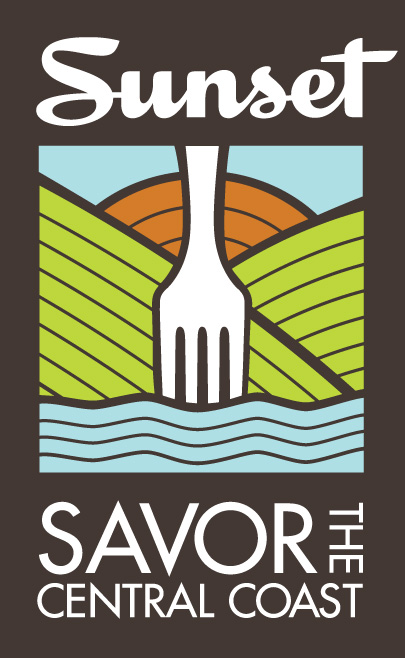 Sunset's Savor the Central Coast happened for the first time last year. It is a celebration of the local food and wine on the Central Coast. I got to be involved in making the event possible last year and let me just say, it was one of the few times I have wanted to be a guest more way more then working the event, which is saying something because I love planning and executing events. The even is happening again this year; I am so excited for it! It is going to be from September 29 - October 2, 2011. Tickets for the event go on sale for the event on May 5th which is less then a month away, 22 days away to be exact! People have already been calling to see what time on May 5th the tickets go on sale, so if you are planning on going get your tickets as soon as possible so that you do not miss out on this amazing event! This event has local wines from all over the county and a plethora of food vendors from the delicious local restaurants in the area. On top of the draw of that itself, celebrity chef Cat Cora will be at the event. Also, the kick off to this weekend extravaganza is going to be at Hearst Castle on Thursday night!! This whole event is the perfect opportunity for you to see all of the unique and amazing things that San Luis Obispo County has to offer. I have been living in the county for four years and I still find out new things about it almost every day. Sunset's Savor the Central Coast allows visitors and locals alike to discover the little gems in the county that no one knows about. After working at the event, I talked about how great it was so much that my entire family is planning on going this year to see what all the fuss is about. I have told them, and I will tell you, you will not be disappointed at all! The Friday agriculture and food exploration tours are things that the general public does not have access to; the tours are set up especially to allow Savor attendants to experience the county in an entirely unique way. You can witness abalone and oyster farming, wine grape harvesting, goat cheese-making, olive harvesting and pressing, and more! Then, there are the western wine awards that will take place on the Pismo Beach Pier! This event celebrates the West's best vintners; Sunset editor-in-chief Katie Tamony, wine editor Sara Schneider will both be in attendance as well!
I just can't wait for the event to be here! I am going to be on my computer at http://www.savorcentralcoast.com/ on May 5th ready to buy my tickets to this amazing event, and you should be too!
After you buy your tickets head over to www.sanluisobispocounty.com to find the perfect lodging for the weekend!