Super Bowl LII is right around the corner and while you may have chosen who you'll be rooting for, have you chosen where you'll be watching (or more importantly) what you'll be eating? Super Bowl Sunday is the perfect time to drop the diet and eat whatever delicious food is put in front of you. Whether you are looking for somewhere to kick-back and cheer or trying to figure out what local items to bring to the party, SLO CAL has great options for you.
Places to Catch the Big Game with Friends
Atascadero
Street Side Ale House has 11 HD televisions ready for your football viewing pleasure. Grab a beer to pair with appetizers like Bacon Wrapped Jalepeño Poppers or Pork Sliders. Street Side has tasty specials like their Pub Style Fish & Chips or Bone-in Pork Chop. They also offer an assortment of burger and salad options.
Street Side Ale House Super Bowl Hours: 11 a.m.-9 p.m.
Phone #: (805)-460-8620
Paso Robles
If you want an Irish pub with great comfort food options, Pappy McGregor's is the place for you. Pappy's has 15 specialty drinks and 27 choices of beer and cider. Appetizers include Pappy's Famous Calamari and Twice Baked Potato Skins. Enjoy a salad, sandwich or one of Pappy's comfort options like the Chicken Pot Pie or the Pork Belly Mac & Cheese.
Pappy's Super Bowl Hours: 10 a.m.- 9 p.m.
Phone #: (805) 238-7070
Pismo Beach
One of Pismo's premier sports bar is Scotty's Bar & Grill.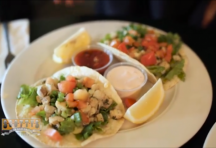 Sit back, watch the game and enjoy a beer with Scotty's famous fish tacos. The menu offers a variety of burgers, sandwiches and seafood, like the delicious cooked crab. See why the locals love Scotty's.
Scotty's Super Bowl Hours: 8 a.m. - p.m.
Phone #: (805) 773-1922
Morro Bay
Make The Libertine Pub your Morro Bay Super Bowl stop. Delicious appetizer options like buffalo fries, fried pickles or cowboy tots will pair perfectly with your selection of one of the 48 beers on tap. If you're a Patriots fan, you might want to try the New England Clam Chowder that Libertine Pub is known for.
Libertine Pub Super Bowl Hours: 10 a.m. - 10 p.m.
Phone #: (805) 772-0700
San Luis Obispo
With HD televisions all around and a projector in the main room, Milestone Tavern will provide visitors with a great Super Bowl viewing experience. Whether you want a burger, pizza, calzone or to break the carb-loading with a salad, Milestone has you covered. A beer or two from the extensive beer list will complement your order and the game, perfectly.
Milestone Super Bowl Hours: 9 a.m. - 11 p.m.
Phone #: (805) 439-4316
Mother's Tavern combines sports bar vibes with a variety of gourmet dining options. Appetizers like the Cantina Pork Taquitos, Tavern Nachos or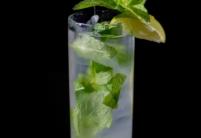 Roasted Red Pepper Hummus will start your Super Bowl right. Choose from a variety of different sandwich and burger options for a main course that will give you the energy you need to make it through the first half. If you are feeling like something different, order the Tavern Steak or Seared Ahi Tacos. Grab a beer or try a specialty cocktail like the Motav Mojito.
Mother's Tavern Super Bowl Hours: 11a.m. - 2 a.m.
Phone #:(805) 541-8733
Eureka Burger in downtown SLO will have your taste buds doing one big touchdown dance in the name of flavor.Select from their list of craft beer or opt for something off of their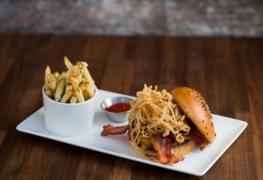 whiskey list to get you started, then dive right into their burger options. Try the Cowboy Burger(a crowd favorite) or the Jalepeño Egg Burger to spice up your meal. Eureka's deep fried mac n' cheese balls scream Super Bowl while their cauliflower bites are a great healthy option.
Eureka Super Bowl Hours: 11 a.m. -11 p.m.
Phone #: (805) 904-1141
Going to a Party? Take Something Local
Beer lovers unite! Super Bowl Sunday not only calls for great appetizers but also, great beer. If you're like us, we love to bring something locally-made that's also super tasty. Try out a six pack of Barrel House Brewing Company's Company's Sunny Daze, Mango IPA, or grab something from Firestone Walker's lineup of stellar beers like Pivo Pils, 805 or Easy Jack.
Everyone knows about Splash Café's award-winning clam chowder, but both Splash locations also have a full bakery filled with delicious goods. Order a cake, place an order for cookies and pastries and give everyone at the party something sweet to eat.
Brown Butter Cookie Company in Paso Robles and Cayucos has the perfect cookie for every person. Scrumptious, handmade cookies cooked in brown butter will be a hit in the first half and we promise they'll be gone before the second.
If you aren't a big fan of beer but would still like something delicious to drink for the big game, try hard cider from Bristol's Cider House in Atascadero. With so many cider choices you may want to fill a few growlers to share at the party.