The British are coming - and the people of California are ecstatic.

The Duke and Duchess of Cambridge have announced plans for a summer getaway to The Golden Coast. The British Commonwealth's newleywed royalty are expected to arrive on July 8 and spend three days taking in the best of what California has to offer. Although Prince William has touched down on the West Coast before, this will be the first official visit for both him and Catherine.
Californians are buzzing with excitement and the newlyweds' visit is expected to draw a large amount of attention and visitors to the state. No set plans have been announced just yet, but people are beginning to talk about which California locales and activities will be included in the royal itinerary. With a little less than two months to go, it will be interesting to watch the details of the vacation unfold.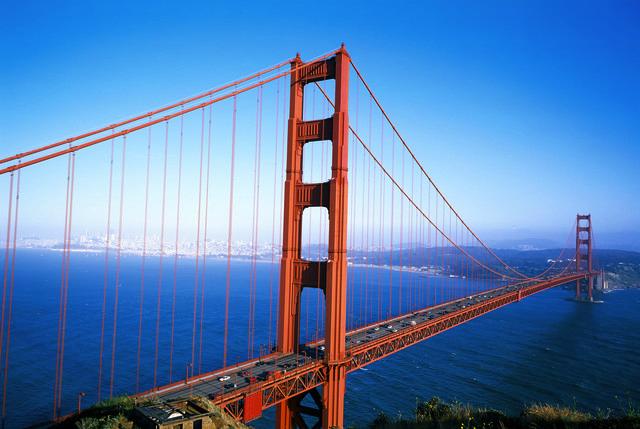 Rumors are circulating, and speculators are looking back at previous visits from British royalty for hints about destinations for the couple's excursion. Prince Charles, Princess Diana, and Queen Elizabeth II have taken excursions to California in the past, stopping in major cities like San Diego, Los Angeles, and San Francisco. Proud Californian residents are throwing out ideas that they think will impress and entertain the hot, young royal couple - from baseball games to amusement parks.
San Luis Obispo County would love to host the royal couple, and we hope that William and Catherine will pay us a visit as they travel along the coast. After all, our area's majestic natural beauty and exquisite small town charm are only fitting to entertain London's future monarchs. But even if the couple can't make it SLO County, we still made some arrangements for the summer because we deserve the royal treatment too.
Pamper yourself and indulge in one of the royal packages offered by some of our favorite luxury destinations in SLO County:
Dolphin Bay Resort & Spa, Pismo Beach is offering The Royal Couple package, starting at $3,500
The Royal Couple package includes two relaxing nights in a luxurious Penthouse Suite at Dolphin Bay Resort & Spa. On day one, you'll each be pampered with a ninety(90) minute massage from La Bonne Vie Spa. After your day of repose, a romantic, wine-paired dinner will be prepared, in your suite, by a private chef. Day two begins with our culinary team sending you on your way for an epicurean adventure with a gourmet picnic basket. You will then be transported by limousine to Talley Vineyards for a Royal, Behind-the-Scenes tour of the winery as well as the vineyards. You will experience tastes straight from the barrels along with the best views of the Edna Valley wine region. Live like the Royals do at Dolphin Bay Resort & Spa.
www.thedolphinbay.com (800) 516-0112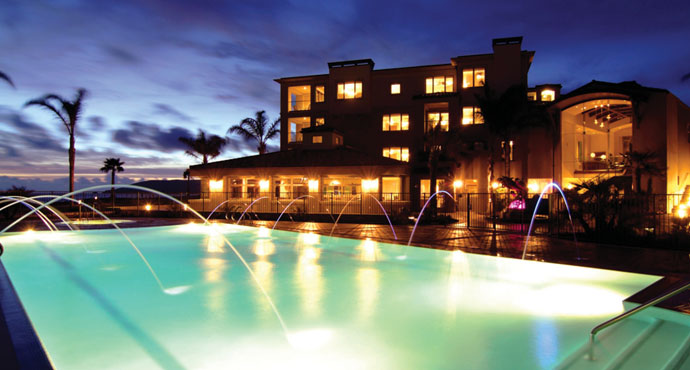 The Madonna Inn Resort & Spa, San Luis Obispo is offering a California "Royal Couple" Summer Escape Package in honor of William & Kate... Duke & Duchess of Cambridge.
For anyone who's ever fantasized about the romantic life-style of royalty...the Madonna Inn can make all these dreams come true. Nothing is more regal or majestic than the natural beauty and splendor of California's Central Coast and nothing is more spectacular than the famous MADONNA INN! For one day, you can be a "Royal Couple"...with the concerns of everyday life simply vanishing away with this exclusive summer package.
Starting at $525, the package includes:
Accomodations
Wine & Chocolate Gift Basket
Spa Treatment
Dinner Voucher, (complimentary dessert)
Ballroom Dancing (Live music Thursday, Friday & Saturday/DJ Sunday & Monday)
Complimentary Wine Tasting
Behind the Scenes Tour of Madonna Inn's Signature Rooms
Ladies & Men's Clothing Discounts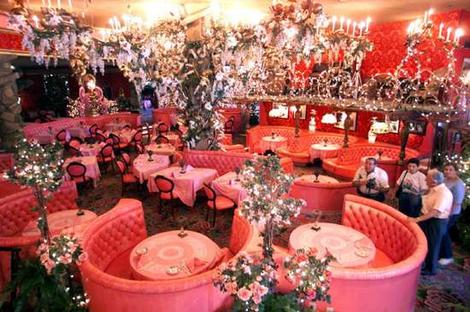 Restrictions...
Package does not apply to groups, and is subject to rate availability. Not valid with other offers. Some restrictions may apply. 7 day notice is required for all cancellations.
The Details:
Over-Night Stay
Select a room of your choice from one of the Inn's 110 unique themes... including a romantic honeymoon suite, picturesque room with a view or a famous rock room with waterfall shower.
(room is subject to availability)
Wine & Chocolate Gift Basket
A special treat to welcome your arrival!
Spa Treatment
It's time to be pampered by our highly trained staff in THE SPA at Madonna Inn. Relax with a 30 minute "couples" mini-massage combined with a 15 minute soothing peppermint foot massage. After indulging in this royal treatment, sip on royal English teas and delight in heavenly meringue cookies in our post-treatment sitting room.
Dinner & Dancing for Two
Enjoy the fabulous menu and romantic atmosphere of the Gold Rush Steakhouse...with a $75.00 voucher towards dinner and complimentary dessert. A table will be reserved in your name with royal treatment from our staff. The evening wouldn't be complete without a ballroom dance on the royal dance floor of the Silver Cocktail Lounge. (no music Tuesday & Wednesday)
Wine Tasting
Explore the Inn's Wine & Gourmet shop and enjoy complimentary wine tasting...includes local wines and Madonna Inn's private labels (limited to 5 tastings)
Behind the Scenes Royal Tour
You will be escorted by our staff through several of the Inn's signature rooms to see for yourself what makes the Madonna Inn a world-wide destination.
My Favorite Things Boutique
My Favorite Things Boutique is offering a bit of royal treatment...with 20% off your entire purchase.
Package offered July 1 through August 31, 2011
Package Price: $525.00
*Excludes: Gratuities
El Colibri Hotel and Spa, Cambria is offering a California Royalty Package
Experience the best of California Royalty with a new, expanded tour of the renowned San Simeon estate, Hearst Castle. We might not have Dukes and Duchesses but the Hearst Family is certainly California Royalty. You'll tour the luxurious gardens, the interior rooms where the Hearst's entertained some of the world's most famous film stars, the two pools, and might even see the descendants of the zebra herd Mr. Hearst imported from Africa over 50 years ago.
We'll chauffeur you back to the El Colibri Hotel and Spa where you can choose a walk along the picturesque Moonstone Beach or enjoy visiting the numerous galleries and boutique shops in our quaint English-themed village of Cambria.
In the evening, you'll enjoy a "just for you" dinner featuring the fresh, local cuisine at one of our Central Coast's best restaurants. We've also whipped up a selection of English cocktails like a Pimm's Cup, a Gin Fizz, and an English Rose. You'll think you're in the British Isles.
Starting at $550, El Colibri Hotel and Spa - pkg. includes:
Chauffeured Expanded Hearst Castle Tour
Exclusive Dinner featuring our Fresh Central Coast Cuisine
English Themed Cocktails: Pimm's Cup, Gin Fizz and English Rose
Colibri's modern, clean, Indonesian-style decor: Fireplaces in every room, King Bed and Jacuzzi Spa, Italian Linens, On Site Spa Services, Exclusive Wine Bar and Weekend Live Music.
http://www.elcolibrihotel.com/ (805) 924 - 30003
El Colibri Hotel and Spa, Cambria is offering Royal White Wedding Package:
Arrive to the Central Coast by train or plane and we'll pick you up in a luxury limousine. Arrive in the morning and we'll go straight to Paso Robles for wine tasting and a private tour of an exclusive boutique winery. You'll enjoy a picnic basket lunch filled with the finest English goodies around - tea sandwiches, scones and clotted cream, and a lunch platter filled with our local, organic seasonal fruits and farmstead cheeses.
From there we'll take you to the delightfully quaint El Colibri Boutique Hotel & Spa where you can de-stress and book a spa visit or simply enjoy our spa's sauna and starlight jacuzzi. In the evening, enjoy an exclusive tasting dinner at one of the Central Coast's finest restaurants and an after-dinner stroll along Moonstone Beach. Later, settle in for a champagne cocktail at the Colibri Wine Bar.
When you retire to your luxury guest room, you'll find we've decorated it in the finest English Honeymoon décor - white roses, white chocolates, a bottle of the finest Central Coast white wine, and your very own fluffy white robe (yours to keep). Relax in style and settle in for an evening of blissful sleep with happy memories of everything the British have given us!
Starting at $625, package includes:
LIMO PICK UP from San Luis Obispo/Paso Robles Train Stations or SLO Airport & Drive to Hotel


English Country Picnic Basket


Exclusive Tasting Dinner


White Honeymoon Roses


1 Bottle of Premium White Wine


2 Champagne Cocktails


2 Premium Spa Robes

Offer valid July 1 - August 31.