The Ultimate SLO CAL Mother's Day Activities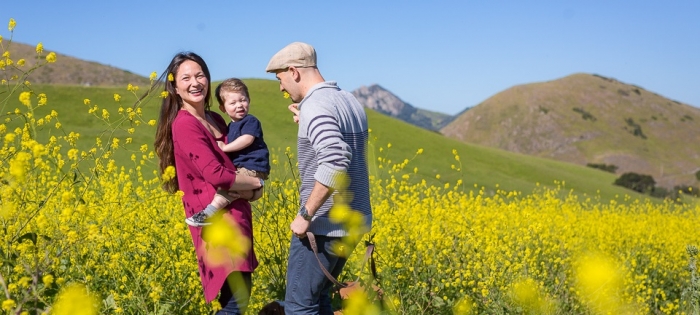 May 14th is the day to celebrate with fun brunches, wine and of course, Mom. Enjoy this list of exciting experiences for this upcoming Mother's Day.
Thursday May 11th, 6:00 p.m. – 8:30 p.m. in Downtown SLO
Price: Free!
The famous Downtown San Luis Obispo Farmers' Market is providing a special gift to Moms this Mother's Day. Head on over Thursday night and get a long-stemmed rose from youth in the Bakari Program. There will also be crafting and many other activities, all free of charge!
Sunday May 14th, 9 a.m. – 2 p.m. at Madonna Inn
Price: $39.95 per person
Enjoy the pink paradise that is Madonna Inn, accompanied by an omelet station, frittatas, zucchini casserole, baked brie, crab legs, prime rib, French toast, au gratin potatoes and so much more! Of course, the famous Pink Champagne cake will be available, along with many other desserts and Champagne!
Sunday May 14th, 11 a.m. – 2 p.m. at Vina Robles Winery
Price: $50 per person, $40 per wine club member
The Vina Robles Art & Wine Bar is a unique combination of crafting and wine party during which you will create your very own piece of art. Resident artist Joan Martin Fee will guide you step-by-step through the process of creating a beautiful mosaic necklace. The afternoon includes a glass of sparkling wine, lunch and materials. No experience necessary.
Sunday May 14th, 1 p.m. – 4 p.m. at Dinosaur Caves Park
Price: Free!
The Pacific Breeze Concert Series kicks off with a special Mother's Day Concert to honor all of the Moms out there. This free concert features the Damon Castillo Band in Dinosaur Caves Park on Sunday afternoon. Grab your blankets and your Mom and enjoy an awesome afternoon!
Sunday May 14th at Foremost Wine Co
Enjoy a variety of new and delicious Mother's Day Brunch items on this special menu. Foremost Wine Co is presenting some of the most unique and exciting menu items this Mother's Day, from beignets to poke bowls to mango bellinis. You will not want to miss out on this special occasion brunch.
Sunday May 14th, 11 a.m. – 1 p.m. at Cass Winery
Price: $40 per person
Treat your mom to the most incredible brunch filled with bottomless mimosas, complementary chair massages and live music by Martin Paris. There will also be locally made jewelry on site to satisfy the shopaholic in all of us. These mom-approved activities are all overlooking the beautiful vineyards of Cass Winery.
Sunday May 14th, 11 a.m. – 3 p.m. at Donati Family Vineyard
Price: $25 per person
The trendiest wine tasting experience is happening this Mother's Day at Donati Vineyard. Lickety Split Bakery is teaming up with Donati to bring you a truly unique tasting. Enjoy a flight of Donati Family Vineyard wines paired with Mini Cupcakes served in the Tasting Lounge or at the Bar.
Valid Friday & Saturday night, May 12 & 13, 2017 at Marina Street Inn B&B
Price: Starting at $165 per night
Marina Street Inn B&B wants to pamper all the Mothers out there with a special stay package the weekend of Mother's Day. Enjoy one of their beautiful rooms with a half dozen roses and a special Mother's Day brunch. If you are surprising the Mom in your life, ask about the custom gift registry when making your reservation.
Sunday May 14th, 9 a.m. – 2 p.m. at Hunter Ranch Golf Course and Restaurant
Price: Adults - $49.95; Seniors - $39.95; Teens (13-18) - $29.95; Children (6-12) - $15; Under 6 – Free
This Mother's Day, head on over to Hunter Ranch Golf Course & Restaurant for a delectable brunch you and your mom will not forget. There will be a carving station with every type of meat you can imagine, a seafood station, a taco bar and of course desserts and drinks. This event is sure to be fun for the whole family!
Sunday May 14th at Apple Farm Inn
All month long, Apple Farm is putting on events that every mother will want to experience. Events include floral crown demonstrations, afternoon teas, and meeting award winning Chefs. On the 14th, they provide a special menu and a garden tour.
Sunday May 14th, 11:15 a.m. – 1:45 p.m. at Allegretto Vineyard Resort
Price: $62 for Adults, $24 for Children 6-12, and Free for Children under 6
Enjoy your Mother's Day feeling pampered with fine wine and serving stations featuring the masterfully prepared food by culinary artists. Children are welcome too and can enjoy the kid-friendly mac 'n' cheese and chicken tender buffet. All of these fun activities are located at the beautiful Allegretto Vineyard Resort.
Sunday May 14, 7 a.m. - 2 p.m. & 5 p.m. - 10 p.m. at La Bellasera Hotel and Suites
An unforgettable Mother's Day experience awaits at La Bellasera Hotel and Suites. If you book during this Mother's Day, you will receive a special gift for mom, along with a digital family photo! Don't miss out on the chance to getaway in the beautiful wine country this Mother's Day!
Sunday May 14th, 1 p.m. - 4 p.m. at the Jack House
Price: Free!
Bring your Moms, Grandmas and Great-Grandmas out to this FREE community Mother's Day Concert! The San Luis Obispo Parks and Recreation department is hosting this outdoor concert at the Historic Jack House and Gardens. Attendees can enjoy music from members of the Cal Poly Jazz Band, cake and other refreshments, card making stations, and a chance to win raffle prizes.
Sunday May 14th at Thomas Hill Organics Paso Robles
Price: $35 per person; Children under 10 are $15
Thomas Hill Organics in Paso Robles will be serving 3 different course of a variety of options like: house made doughnuts, avocado and salmon toast, roasted mushroom quiche, brown butter almond cake, and more!
Sunday May 14th at Thomas Hill Organics SLO
Price: $35 per person; Children under 10 are $15
The new Thomas Hill Organics location on Monterey Street in San Luis Obispo will be serving three different courses with amazing and unique meals this Mother's Day. Some of the options include Artichoke Soup, Pecan Sticky Buns, Smoked Salmon on Crispy Potato Latkes and Asparagus and Proscuitto Benedict.