Farm to Table? More like Table to Farm in SLO CAL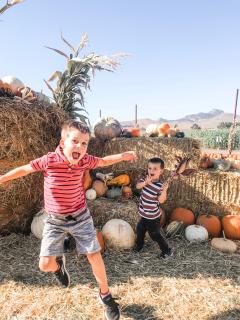 The leaves are changing, the days are getting shorter and pumpkins are everywhere. Fall is in full swing on the Central Coast and there is no shortage of fall fun for families in SLO CAL, especially if you're up for getting down on the farm.
From farm tours to barns with bounce houses to kissing alpacas, SLO CAL is home to dozens of local farms that offer a variety of activities for the whole family. Rather than bringing the farm to the table, SLO CAL farmers are bringing the table to the farm and letting people experience farm life and all it has to offer.
Here are three ways to explore the local farm scene in San Luis Obispo County this fall:
Hit the SLO Co Farm Trail
Thirteen different farms from Arroyo Grande to Paso Robles have partnered with Farmstead Ed to bring people together with their local growers. The 13 stops along the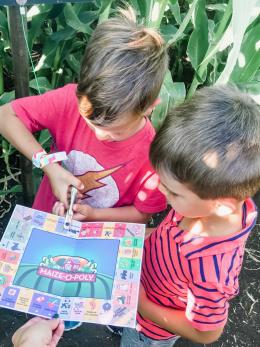 SLO Co Farm Trail include: olive oil tastings at The Groves on 41, apple picking at Gopher Glen Apple Farm and mixology classes at Yes Cocktail Co. For the best experience, be sure to let the farmers know you're coming for a visit!
Get lost in a corn maze
Put your navigation skills to the test as you make your way through the giant corn maze at Brookshire Farms in Los Osos. The nearly four-mile-long maze includes an interactive map and a game of Maize-O-Poly to add to the excitement along your journey. Not up for a four-mile trek? The hay maze at Avila Valley Barn offers the same amount of fun in a shorter time. In addition to the mazes, both Brookshire Farms and Avila Valley Barn offer a variety of activities for families in SLO CAL including bounce houses, tractor and pony rides and pumpkin patches. 
Discover farm life's finest
From goat yoga and milking at Stepladder Ranch Creamery to soap making classes and kissing alpacas at Giving Tree Family Farm, almost every farm in San Luis Obispo County offers a unique way for families in SLO CAL to experience farm life and deepen their understanding of where local food is being grown and made. Farm fresh fun is just another reason why life in SLO CAL is something to savor.