What could be better than a vacation spent driving along pristine coastal roads and through rolling hills while rays of warm California sunshine seep through your car windows? And when you come to the conclusion that nothing could be better, consider the open roads dissecting the SLO CAL countryside and map out the adventure of a lifetime. You could spend the night at the legendary Madonna Inn, sample some of the state's finest wines from the vineyards around Paso Robles, and soak up the sun on the sands of Pismo Beach.
There's nothing quite like hitting the open road without a care in the world. And when it comes to open roads, no one knows the thrill of the driver's seat more than CarRentals.com. Ready? Of course, you are! Hop into the driver's seat of your car and experience these 10 things you'll only be able to do if you're in SLO CAL.
1. The Town of San Luis Obispo Itself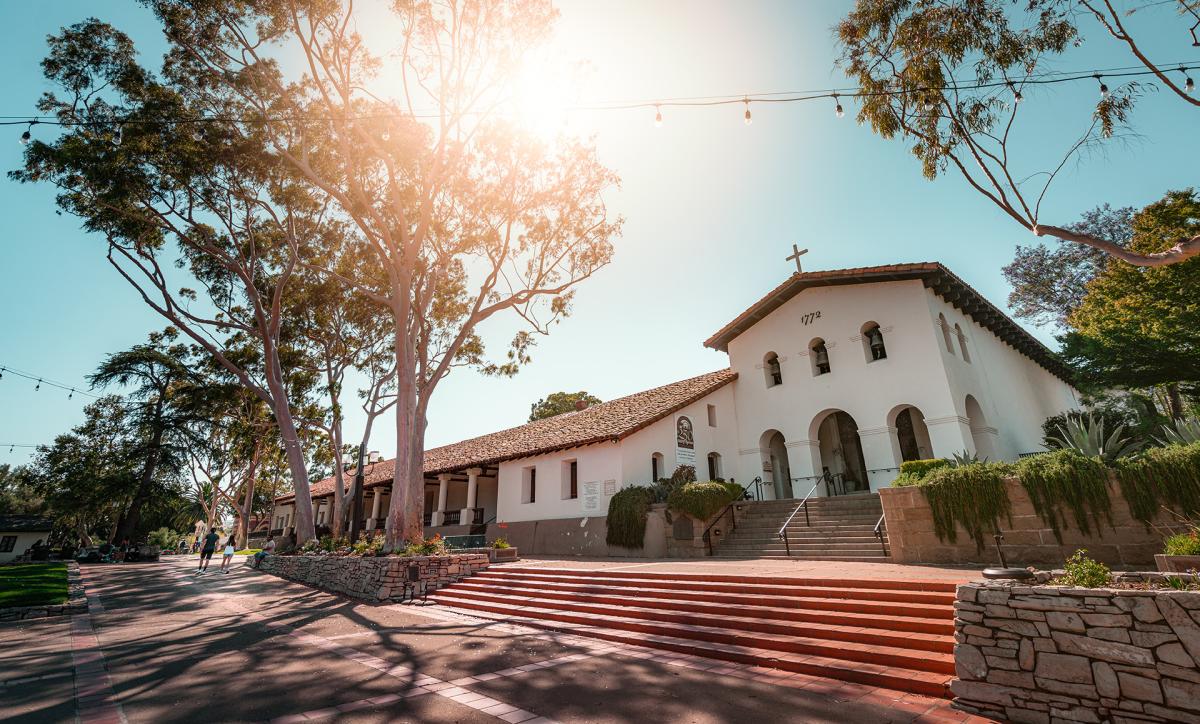 Whether you're coming from the north or south, U.S. Route 101 will be your main thoroughfare into San Luis Obispo. Once you've gotten yourself oriented, make your way to Mission San Luis Obispo de Tolosa and explore the grounds of the famous Spanish mission. After your educational experience, spend a few hours eating and shopping your way through the downtown district.
2. A Castle in California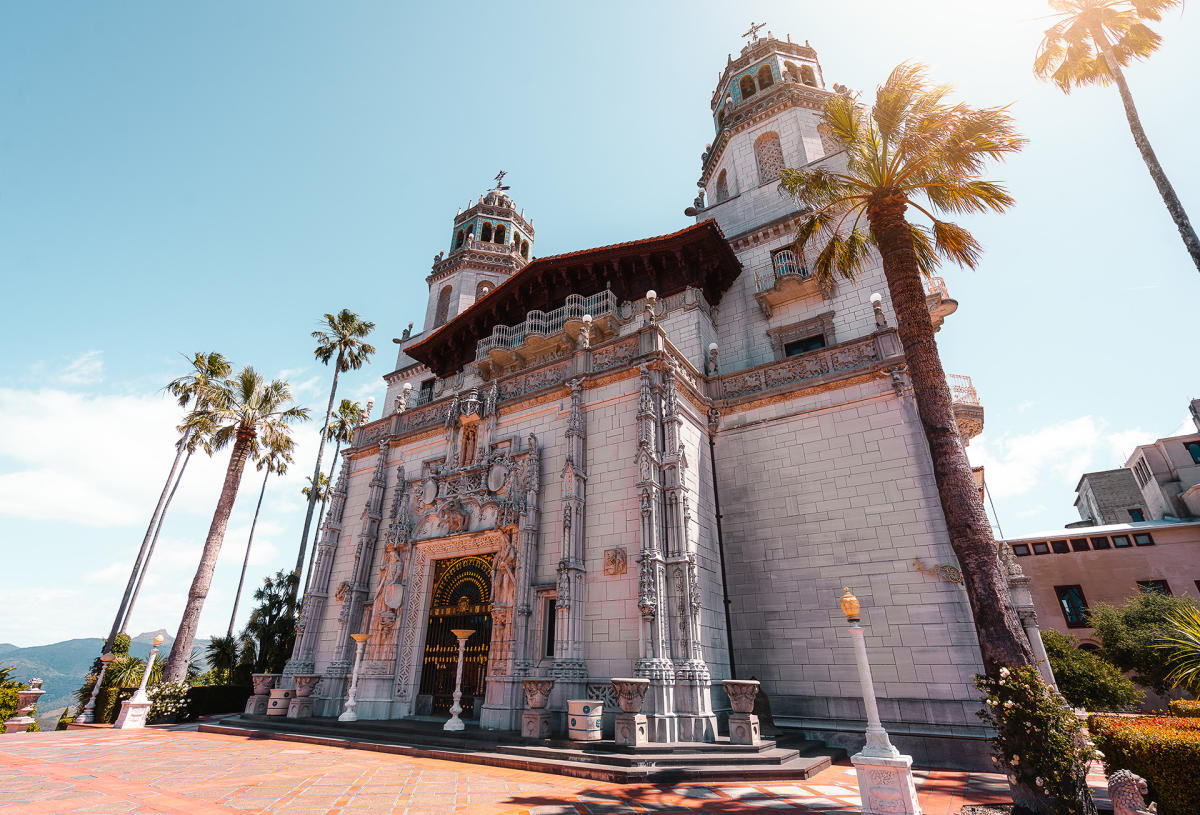 You might not be able to tour a castle in your hometown, but thanks to media mogul William Randolph Hearst, you can visit one in SLO CAL. Located near San Simeon, Hearst Castle should be a must-do for anybody visiting this fine area.
3. Follow the Whale Trail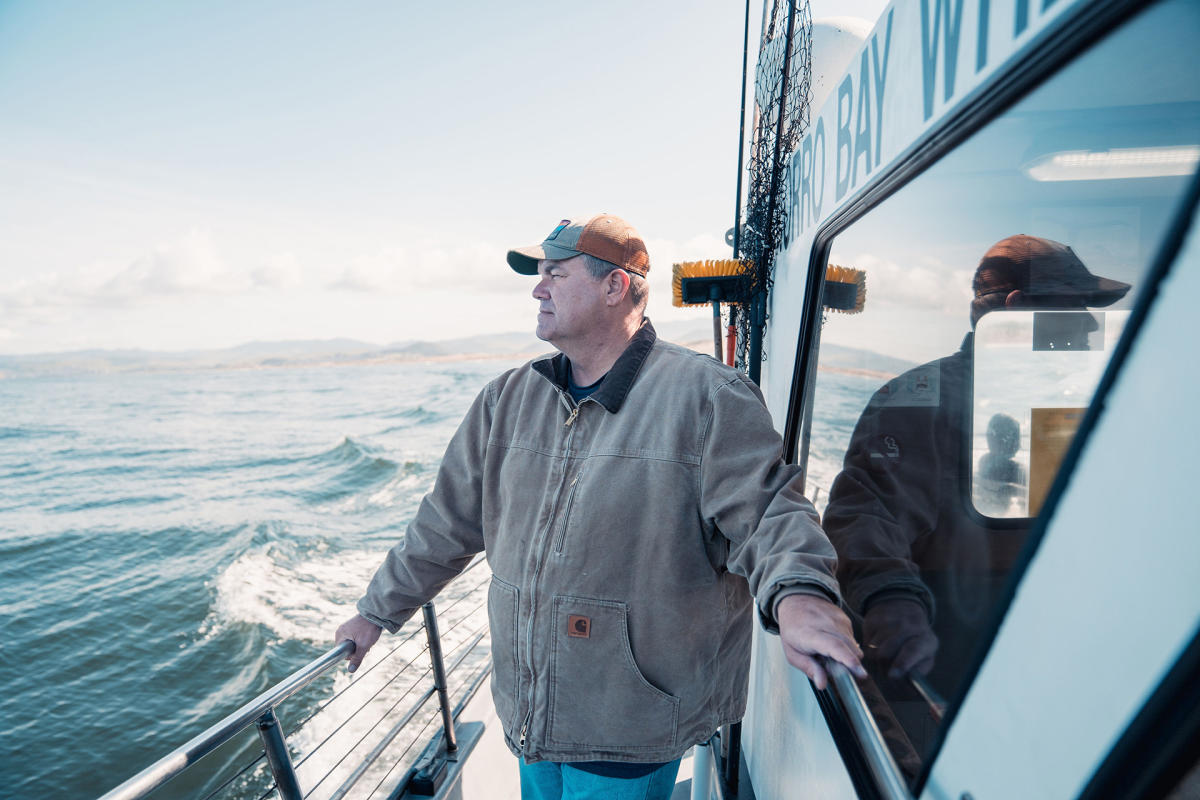 Watch as humpback whales breach through the Central Coast waters and see the spouts of gray and blue whales from one of the six Whale Trail spots found between Oceano and San Simeon. Be on the lookout for sea lions, otters and 32 other species of marine life easily viewed from these points.
4. Wine and Dine in Paso Robles
There's nothing like enjoying a glass of SLO CAL chardonnay with new friends while snacking on a charcuterie plate. Head to Paso Robles and sample the goodness at one (or a few) of their 200+ wineries.
5. California Mid-State Fair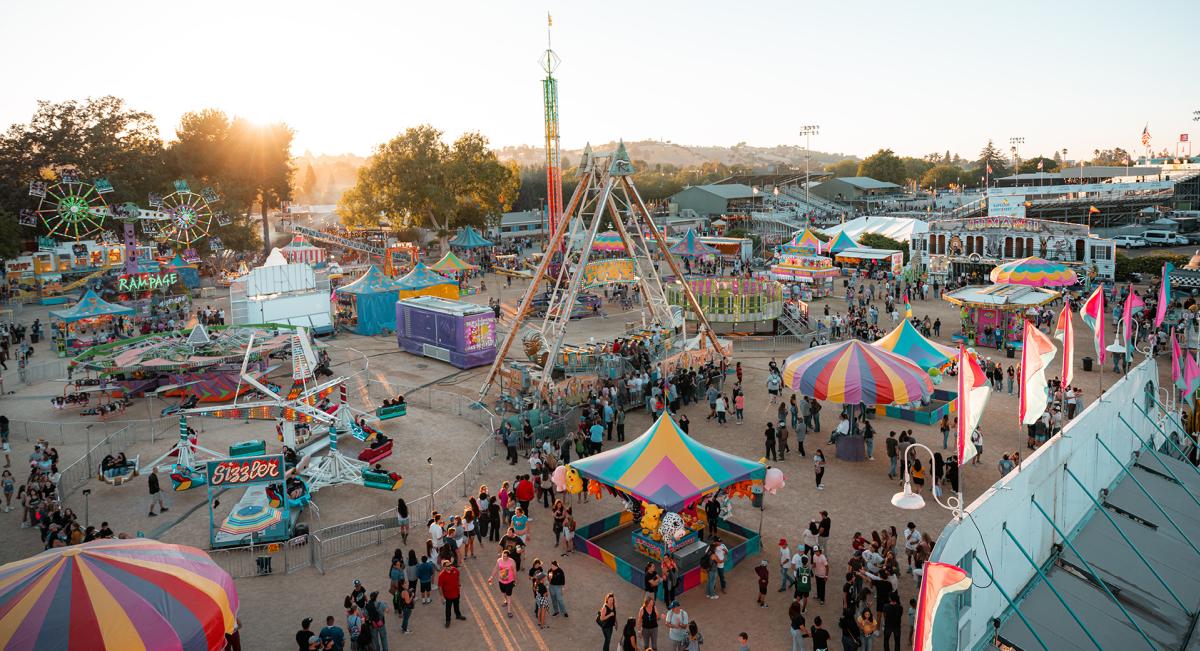 Summertime is all about fun in the sun, beaches, and state fairs. Pay a visit to SLO CAL in mid-July and you'll be able to attend the incredible California Mid State Fair in Paso Robles. There's everything from rides and games to nightly concerts and great eats.
6. Poly Canyon Design Village
Take your car up the road toward Poly Canyon Village at Cal Poly and then venture on foot into the open grassy area at the end. This is where many engineering and architecture students have constructed their senior projects. The future builders of America.
7. Concerts on the Cove
While Avila Beach Golf Resort has a great set of 18 holes, it's also been the home to mainstream musical acts for over 20 years. Check the schedule of events during your time in town and you might catch one of your favorite singers rocking out in front of the Pacific Ocean.
9. Madonna Inn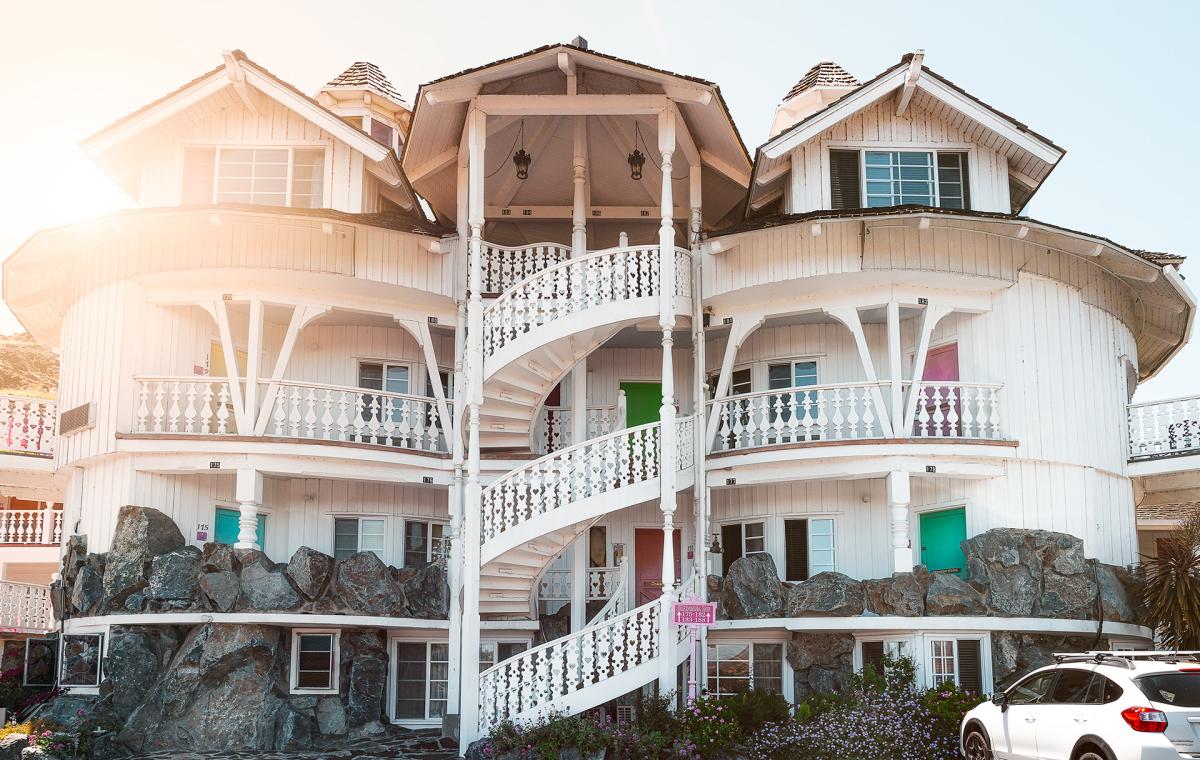 Have you ever wanted to spend the night in a motor inn that is adorned with a pseudo-Swiss-Alps style of architecture and has lavish guest rooms filled with pink roses? The Madonna Inn is that place.
10. Montana de Oro State Park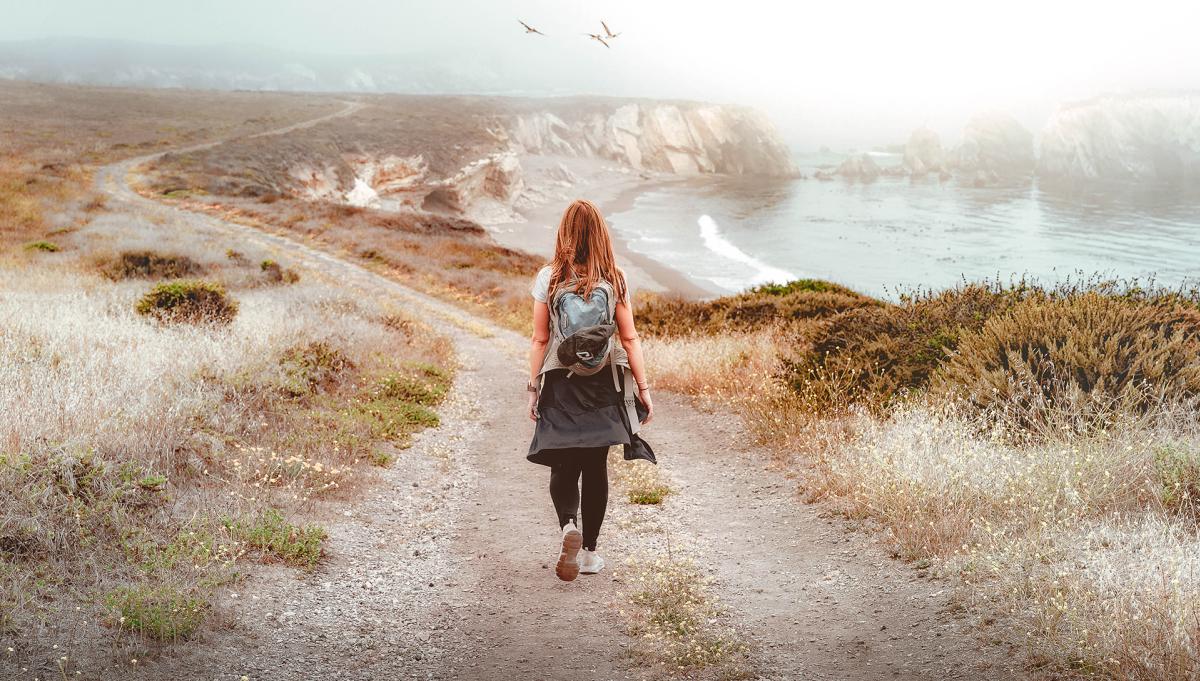 Pack up a picnic basket with sandwiches and enjoy the views from this beautiful hiking, biking and beach-lovers paradise. Reflect on your travels and cheers to a trip well taken.
We'd like to tell you more, but we can tell how badly you want to get up and go already! Pack a bag, set your automatic email response to "be back soon," rent a car and hit the road. The open road, baby—there's nothing like it.