When you're searching for the perfect home-away-from-home for your vacation, it is more than just about amenities or features. There's a certain feel you're seeking - a vibe that will make or break your entire stay. Whether you are a country gal looking for a romantic getaway spot, or a group of guys on your annual golf trip, your perfect vacation rental is easy to find in SLO CAL.
1. The Center of Attention
You may be laid back, but that doesn't mean you want a sleepy trip. You want to be at the center of it all, in the heart of town with access to dining, entertainment and fun without driving far. Whether in a coastal town like Morro Bay or Pismo Beach, or a small city of Paso Robles or San Luis Obispo, there's a downtown rental waiting for you. Book one with a veranda for that pre-dinner glass of wine. Find the funky mid-century modern loft just steps from nightlife. Stay coastal with mere steps between you and ocean.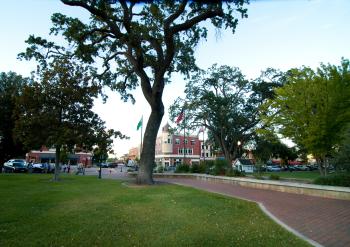 2. Sophisticated Seclusion
The bustle of everyday life has you feeling frantic, so you want to get away from it all. Far away. Stop by the farmers market and local winery to stock your kitchen before trecking out to your hideaway. Soak in the views above the Pacific cliffs off Highway One in Cambria. Bask in the sunshine on a Tuscan-style patio overlooking Edna Valley vineyards. Ride your horse through the hills near Creston. Here, R&R stands for retreat and relaxation.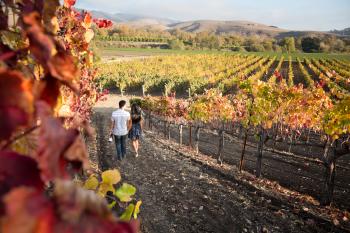 3. On the Water
Dusty trails and far-off hillsides are fine for some, but your paradise includes salty skin, sandy toes and drink umbrellas. Join the surfers from a beachfront cottage in Cayucos. Stroll from your porch to the boardwalk in Avila Beach. Walk from your doorway to the dunes without hitting pavement in Oceano. With 80 miles of accessible coastline and eleven unique coastal towns, San Luis Obispo County has endless options for oceanside vacation homes.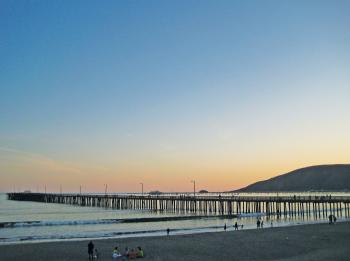 4. Pool Party
The summer sun in SLO CAL lasts way past summer, so you can escape your stressors with a daily dip in your own private pool. Prefer to soak, not stroke? Sink into your own secluded hot tub under the starry skies. Vacation rentals with their own water source are the perfect way to unwind, let loose and forget what ails you.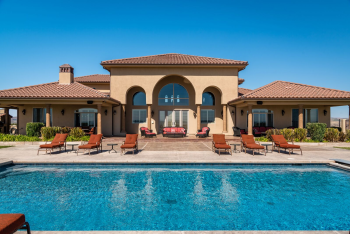 5. A Family Affair
Let's face it, traveling with kids, teenagers, parents or grandparents can be challenging in small spaces. Vacation rentals allow you to spread out, balance together time with quiet time and even save money by sharing meals and activities in the home. Large homes give each family member or generation some privacy, and some rentals offer amenities, such as game rooms, sports equipment or swingsets to entertain at home. Make the most of your time and your budget with the perfect combination of vacation home features for your multi-generational family vacation.