Visit San Luis Obispo County
Awesome April Events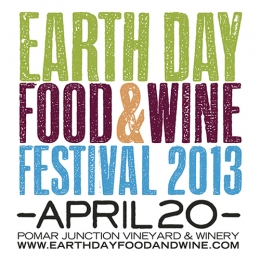 The San Luis Obispo (SLO) Marathon, Half Marathon & 5K offers an authentic California coastal, wine country, small town atmosphere and one of the most beautiful courses in the nation. Come enjoy our Boston Qualifier course that runs through our turn-of-the-century downtown, quaint neighborhoods, vineyards and farmland with a finish at the iconic Madonna Inn. After your race, experience "The SLO Life" at our Expo with gourmet foods, fine wine and more. 
The KiteXPO is the largest kite-boarding event in the country. Get the leading edge information from industry experts about new technology and techniques. Test all the newest kites and boards. Registration is free!
The main event is Saturday's Earth Day Food & Wine Tasting at Pomar Junction Vineyard & Winery. Over 200 purveyors of sustainably produced foods and wine will be on hand for a truly unique event: growers, vintners, and chefs coming together to serve out-of-this-world pairings of award-winning wines with one-of-a-kind dishes made with locally-sourced fruits, vegetables, meats, cheeses, olive oils, chocolates, and more. Trust us, you won't go hungry!
Top it all off with live music, dancing, and more, and we think you'll see that for a bunch of farmers dedicated to sustainability and nurturing the earth, we sure know how to throw one heck of a party.
The aroma of mouth-watering chili will draw you to the Pinedorado Grounds for the Annual Chili Cook-Off and Car Show. Chili tasters can enjoy hot cars and hot chili at this annual event where chili cooks and car owners compete for trophies and prizes. Music, prizes, entertainment, great cars, great chili and cold beer all add up to great fun for everyone. It's all happening at the Veterans Memorial Hall and Pinedorado Grounds at the corner of Main Street and Cambria Road. 10:00 am - 4:00 pm.
Many people know what the Central Coast can offer--world-class wine and incredible food--but we're taking it one step further. As an attendee at Farmfest, you will experience what it feels like to know exactly where your food comes from, and be able to shake the hand that feeds you - taking place at Dinosaur Cave Park in Pismo Beach.
SLO Wine Country is joining forces with local farmers, ranchers and fisheries to showcase fresh, local produce--and bring it straight to you. Everything you will experience is sustainably grown, raised or caught, and will be prepared fresh by esteemed local chefs. How can it get better than that? Well, on top of savory samplings, we will be pouring world-class wines from our own backyard featuring over 30 different brands!
Music will be provided by the Hot Club of SLO, a string gypsy jazz trio that draws inspiration from the late Django Reinhardt and other famed 20's and 30's jazz musicians. Blending hot  jazz with French gypsy music, it's an act you don't want to miss! 
The Pismo Beach Chamber of Commerce invites you to the 9th Annual Taste of Pismo at Dinosaur Caves Park from 12 - 4 pm.  This Premier Wine & Culinary Event showcasing top-rated local wines and delicious food pairings from our outstanding local restaurants in Pismo Beach begins at noon on the cliffs of Dinosaur Caves Park overlooking the beautiful Pacific Ocean.  For a full list of participants for this delicious event, visit tasteofpismo.com.  Tickets for Saturday's event are $50 per person/$25 designated driver and available at the Pismo Beach Chamber of Commerce.