In SLO CAL, there's always something new to discover, whether it be sight, sound or supper. From fresh restaurants and bars to exciting artisanal offerings. Check out what's new and noteworthy in SLO CAL's culinary scene, then go forth and try them all!
Treat Yourself
Roll'd has brought the popular rolled Thai ice cream trend to downtown San Luis Obispo! Watch as your ice cream is literally frozen into a sheet and rolled up before your very eyes (then top with whatever cookie you're craving). Nite Ice Cream in the newly-revamped SLO Creamery has upped the ante on frozen fun with ice cream flavors frozen by nitrogen gas (you've got to see it to believe it). Negranti Creamery has opened a new farm-fresh ice cream parlor in Tin City, Paso Robles' hippest place to enjoy craft beer, boutique wine and dry hard cider.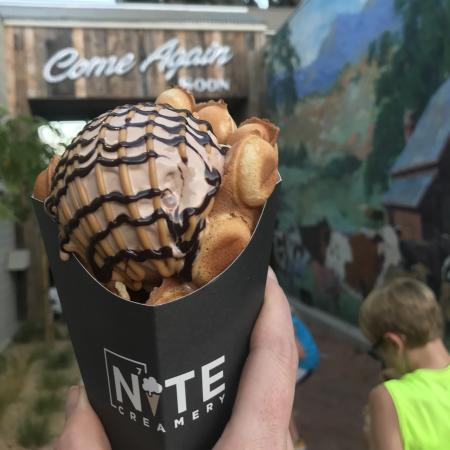 Hit the Road
Fans of Il Cortille Ristorante and La Coescha Bar + Restaurant in Paso Robles will be thrilled to know that these fresh and fantastic Italian and South American flavors are now being served hot from Paso's coolest new food truck. Simply dubbed The Truck, this commercial kitchen on wheels is ready to serve apps to entrees, both at private events and local shindigs.
Rosé All Day
Speaking of mobile wonders, Malene Wines' 1960s Airstream trailer has been converted into a swanky wine bar with a retro-modern twist. Sip their refreshing and dry rosés at the trailer's parked home (adjacent to Chamisal Vineyards in Edna Valley) or look for its shimmery shell at beach and vineyard happenings across the region. Seeds in downtown SLO is serving up frozen "frosé," made with local blush wines and mix-ins as unique as fresh pressed juices, greens, and charcoal.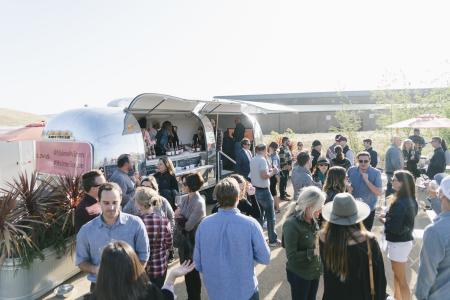 Eat, Eat and Eat Some More
Try all of the tasty delights that line the streets of downtown San Luis Obispo. The Taste of SLO – Walking Food Tour brings together social interactions, food, wine and beer for a one of a kind experience. Savor the world flavors at La Bodega in Pismo Beach. Offering small tapas-style plates, La Bodega blends locally-sourced flavors with an inviting atmosphere by the beach. 
Drink Up
A new speakeasy-themed bar has popped up behind Pappy McGregor's in Paso Robles, and you don't need a password to enter! 1122 Cocktail Lounge serves up classy cocktails in a dark, moody environment perfect for a nightcap. The 1,000 square foot hangout fits about 30 people, so be sure to get "in" before space runs out! Libertine Brewing Co. located in Morro Bay and downtown San Luis Obispo has added a third, beachy locale to its lineup. Visit the Avila Beach taproom for laid-back wild ales, vinyl records and a game of Mario Kart. Central Coast Brewing (or as the locals call it, CCB) opened a 10,000-square-foot brewery and taproom on South Higuera in San Luis Obispo, featuring their award-winning beers, live music and a totally crave-worthy menu.