After months of sheltering in place, many of SLO CAL's 250+ wineries are welcoming visitors for tastings with new measures to help keep guests and staff safe. In accordance with the California Department of Public Health's industry guidance for wineries, SLO CAL winemakers have increased sanitation efforts and incorporated new practices like allowing only outdoor tastings, requiring reservations and providing a clean glass for each tasting. You can also expect to be greeted by staff donning face coverings, but don't worry they're still smiling underneath! 
With temperate weather and beautiful views, SLO CAL is ideally situated to enjoy tastings al fresco. Many wineries are taking advantage of outdoor patios and wide-open spaces to spread out and seat visitors comfortably.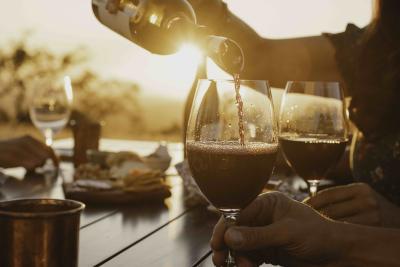 While SLO CAL wineries are doing everything they can to keep guests safe, here are some tips as you plan your visit: 
Call ahead
To help prevent the spread of COVID-19, wineries have adjusted seating and occupancy to maintain social distancing amongst guests, and many are requiring appointments for seated tastings. It's a safe bet to check online for updates and call ahead. 
Limit your party size
Winery protocols recommend limiting parties to six or fewer people when possible, and all party members must be present to be seated. For larger groups, contact the winery for available seating options.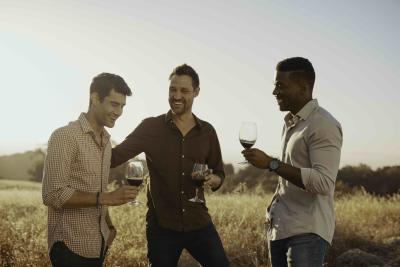 Dress for the weather
The weather varies across SLO CAL, so it's always a good idea to pack a light jacket as temperatures cool in the evening. During the day, you can expect a warmer climate in Paso Robles and cooler in Edna Valley and Arroyo Grande Valley, so dress accordingly. 
Bring your mask
Face coverings are required in line with the state mandate, so don't forget to bring your mask! You won't need it once you're seated and sipping on SLO CAL's finest, but if you need to get up for any reason, be sure to put it back on. 
Practice social distancing
When visiting SLO CAL wineries, maintain six feet of distance from anyone outside of your party.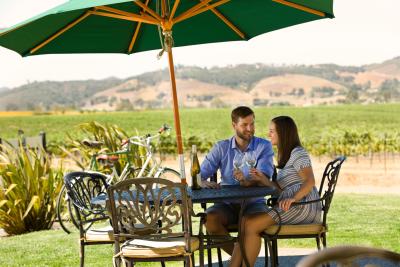 Wash your hands often
Hand washing is the most effective way to prevent the spread of germs, and taking this simple step helps minimize the health risks to yourself and others. If you're feeling sick, stay home and save your visit for another time.