Wine, Waves & Beyond
May 30 - June 2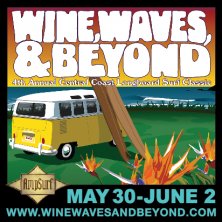 This classic 4-day surf and wine event celebrates the best of San Luis Obispo County. Combining the fun, laid back atmosphere of our wine country and unique surf culture, enjoy four days of unforgettable events evoking the magic of wine and waves. These events take place at numerous scenic venues throughout San Luis Obispo County and include a Barrel to Barrel wine, beer, and food tasting event, a longboard surf contest and much more. All proceeds support the Association of Amputee Surfers (AmpSurf).
Over the past two years, WW&B has raised $45,000 for AmpSurf. AmpSurfTM is a non-profit organization established to Promote, Inspire, Educate and Rehabilitate (PIERTM) all people with disabilities and their families through adaptive surfing and other outdoor activities.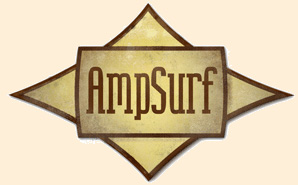 One in five Americans struggle with a lifelong disability and nearly two million men and women have served our country in Iraq and Afghanistan and are coming home looking for ways to feel whole again and to fit back in to 'normal' life. Whether they are an amputee, visually impaired, suffer from PTSD, have quadriplegia, or suffer from a traumatic brain injury (TBI). Whether they served in WWII, Korea, Vietnam, the Gulf war, Iraq or Afghanistan. Whether they are a child with autism, or a young woman who has lost a limb to cancer, AmpSurfTM offers a unique program to bring the healing power of the ocean and adaptive surfing together for an experience that is both mentally and physically rehabilitating.
For 10 years, AmpSurf has been providing our Learn to Surf Clinics to serve those who need us. We have served hundreds of our disabled veteran American heroes as well as disabled adults and children who probably never would have had this experience if it hadn't been for our program.
For a complete list of events, click here.
For additional event information, times and ticket prices, please visit http://www.winewavesandbeyond.com/or contact Brooke Mattingley at 805-556-3306.