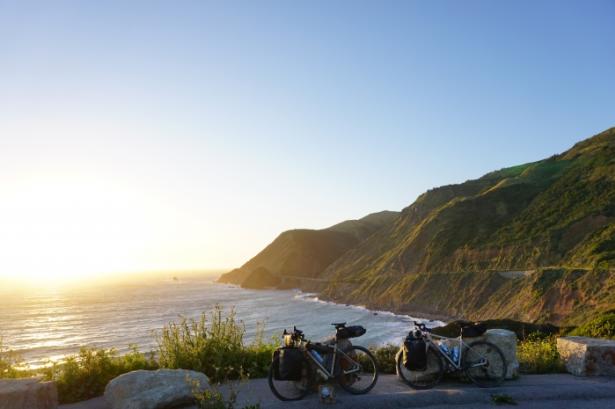 Article by Cycle Central Coast
Highway 1 is one of the best places in the world to do some incredible cycling with beautiful views. James Stout, a friend and colleague of Cycle Central Coast, created a special 122.9 miles ride to navigate the road closures on Highway 1—but still experience all of the grit and glory! He and a buddy went from Cambria up the coast to Big Sur, cycling inland and back to the ocean to see many of the highlights of the area. (You can check out a GPS route and more information on the route here.) As you venture out on two wheels, you'll find phenomenal slopes and beauty around every turn.
Due to the closure, this route is essential for those cyclists wanting to make the most out of a trip to the Central Coast without sacrificing distance, difficulty or stunning views. There is no shortage of sweat-inducing climbs, but the scenery is worth every ounce of effort. Your ride will have you sweeping past Monterey pines in Cambria, the rolling oak-studded hills of Paso Robles and the majestic California coastline. Start planning your trip!
MORE ABOUT HIGHWAY 1
Historic Highway 1 is iconic for the beautiful views around every bend, but it's also highly regarded by cyclists from around the world for its rolling hills, challenging climbs and unique terrain. Cyclists—both novices and pros alike—flock to Highway 1 for training and active vacations. Fortunately, for cyclists in-the-know, now is the perfect time for one of these adventures.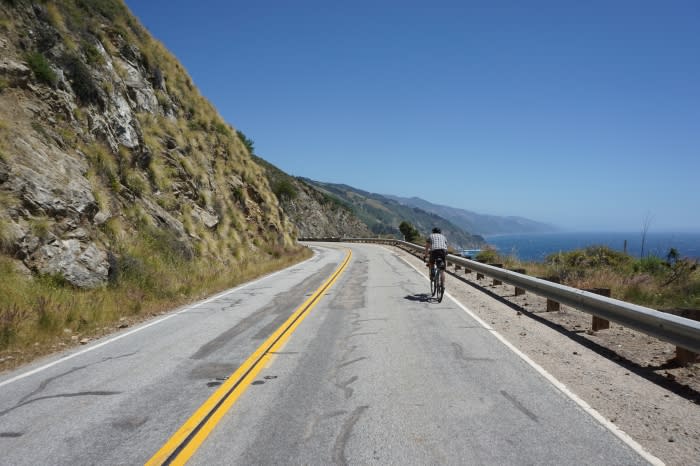 With the highway closed from just south of Monterey to 5 miles north of Ragged Point, there is significantly less motor vehicle traffic, which means cyclists can rule the road.
So, what's next? Book your trip, dust off your cleats, choose your route and clip in for a long, peaceful ride down Highway 1.
For more of the latest info about the Highway 1 closure and the latest cycling news on the Central Coast, visit Cycle Central Coast and sign up for the newsletter.