In late winter every year, the avid and occasional sports fans among us gather to witness the football season's final (and biggest) game. Here in SLO CAL, we consider ourselves lucky to have lots of places to watch, from gastropubs and sports bars to pizzerias and taco shops. Of course, we arrive for the game (and the snacks), but what about before or after the big event? We think those moments deserve attention, too. Here, we've created four high-scoring game-day itineraries in SLO CAL for the ocean-lover, the golfer, the wine taster, and the adventurer. These include spots to watch the game, as well as ways to enjoy the scenery, dine like royalty, and get your blood pumping before and after.
For the Ocean-Lover
Cozy coastal inns — kayaking, surf and SUP — beach bars — seaside walks and hikes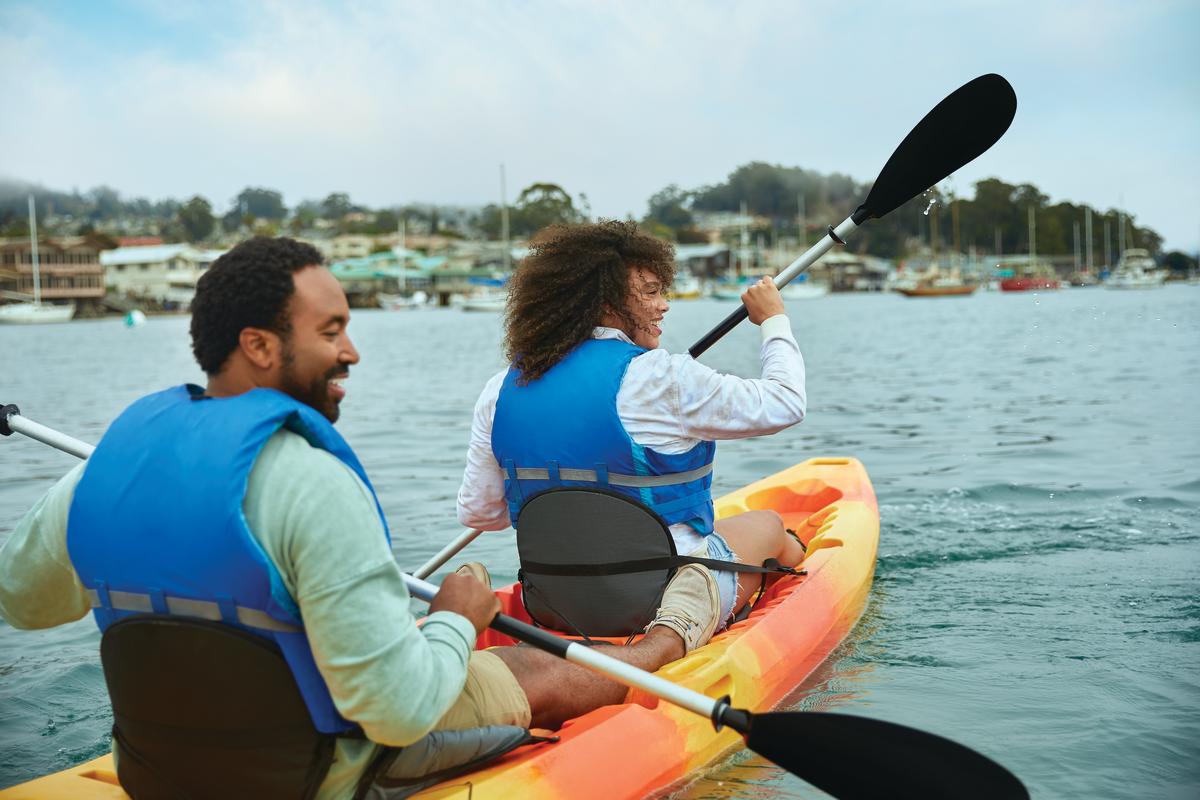 Pregame
Start the day off right by waking up in one of SLO CAL's quaint bed & breakfasts or a tranquil country spot like the Olallieberry Inn in Cambria or Avila La Fonda Hotel in Avila Beach. Enjoy a peaceful breakfast there, then head out for a morning of gentle movement. Try kayaking the Morro Bay National Estuary, with help from the folks at A Kayak Shack. They'll suit you up with life vests, a kayak, and paddles so you can cruise the shallow, safe waters of the estuary at your own pace. For an adventure, cross over to Sandspit Beach, and enjoy a tumble down the dunes — maybe even try sandboarding, which is basically snowboarding on the sand, rather than snow. Or seek out wildlife like California Sea Otters on the Morro Bay side or sea birds on the Los Osos-Baywood side. If kayaking isn't your thing, try standup paddleboarding (SUP) or surfing one of the dozens of hot surf spots along SLO CAL's 80 miles of coastline.
Once you've worked up an appetite, grab a quiet lunch somewhere you can see the ocean: maybe right by the estuary at the Bayside Cafe or up in Cambria at the Moonstone Beach Bar & Grill. Better yet: pick up lunch to go and picnic somewhere picturesque, like Spooner's Cove at Montana de Oro State Park. 
Game time
For kickoff, aim to be somewhere you can see all the action and get your fill of tasty snacks and drinks. Good options include the West End Bar & Grill in Cambria, Fin's in Pismo Beach, or Beach Bums in Cayucos.
Postgame
Need a walk afterward? Take this opportunity to stroll one of SLO CAL's charming seaside walks, including the Avila Beach Promenade, the Pismo Beach Boardwalk and Pier, Morro Bay Embarcadero, Cayucos Pier, Moonstone Beach Boardwalk in Cambria, or the San Simeon Pier.
For the Wine-Taster
Luxury hotels — gourmet dining — wineries — pubs — nighttime city walks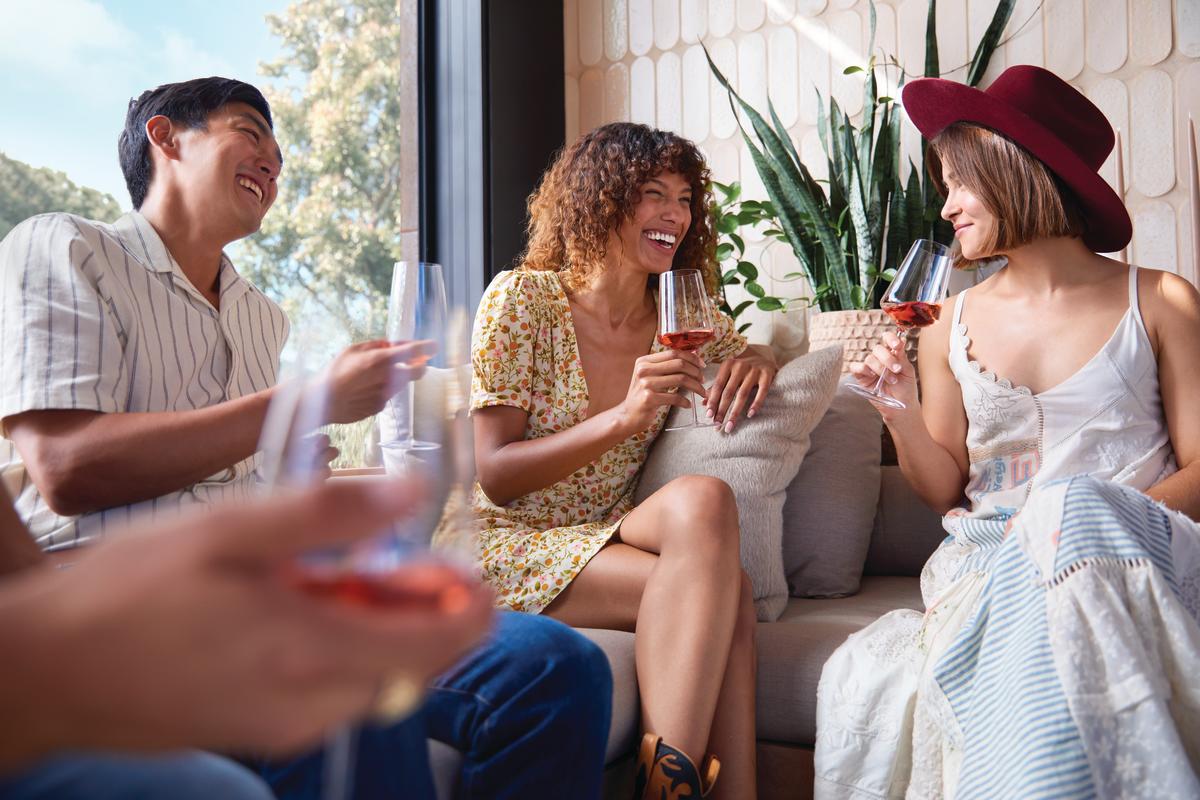 Pregame
For those with gourmet taste, a trip to wine country is the perfect way to celebrate the big game. Start by waking up in the crisp-clean sheets of the luxury beds at Hotel Cheval or the Piccolo Hotel, both in Paso Robles. Then head out for a farm-to-table brunch at Thomas Hill Organics or a pastry-and-espresso breakfast at the Backporch Bakery at the Carlton Hotel in Atascadero. Begin your wine-tasting tour by visiting a winery where the winemaker once played football, like Eberle Winery, whose proprietor Gary Eberle played for Penn State. Winemaker Andrew Jones of Field Recordings played for Cal Poly State University in San Luis Obispo. 
After a couple of wineries, heed your hunger and head to lunch. Several SLO CAL wineries include restaurants on-site, including The Restaurant at Niner Wine Estates, Pairings on the Patio at Opolo Vineyards, and Barton's Kitchen at Grey Wolf & Barton Family Wines. 
Game time
For the game, get to Pappy McGregor's Pub on City Park in Paso Robles, or Street Side Ale House & Eatery in Atascadero. Each offers tasty snacks and drinks in a relaxed atmosphere, with multiple large-screen TVs to broadcast the game. 
Postgame
Feeling a little exhausted? Take a refreshing postgame walk by strolling and exploring around Paso Robles' charming City Park or the Atascadero Sunken Gardens.
For the Golfer
Championship golf courses — fresh-caught seafood — seaside sports bars — quiet forest walks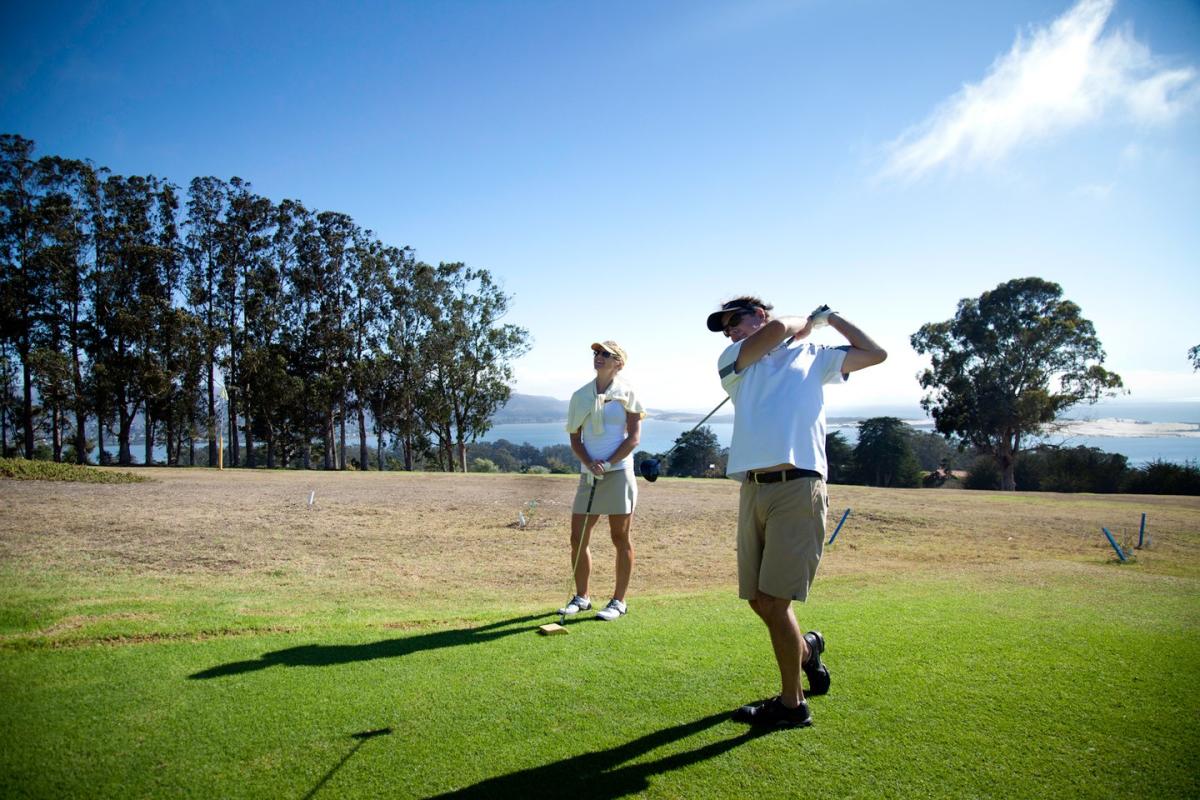 Photo credit: Morro Bay Tourism
Pregame
Stay overnight at the San Luis Bay Inn and wake up with a view of Avila Beach and the wide Pacific Ocean to begin the day. The inn lies adjacent to the Avila Beach Golf Resort, so after a quick breakfast down the hill at Kraken Coffee Co, bring your clubs over to the pro shop to check in. This par-72, 6,500-yard championship course is challenging and picturesque, tucked up to the edge of the bay. (Want more golf? Try Hunter Ranch Golf Course in Paso Robles, another championship course.)
After a full morning of hitting the links, satisfy your well-earned hunger at Mersea's, the popular seafood eatery located right on the Port San Luis Pier. Famous for its clam chowder, fish n chips and Shrimp Louie salad, Mersea's also serves beer, wine and cocktails, as well as expansive views of Port San Luis Harbor and the bay. Afterward, walk Fisherman's Beach or Olde Port Beach to relax before kickoff.
Game time
Come game time, the folks at Mr. Rick's Bar in Avila Beach have football and fun on the brain. Order domestic and imported beer, a glass of local wine, or one of the bar's signature cocktails like a Pink Mermaid or Beachfront Mai-Tai. The bar also serves light bites, should the need arise. In the meantime, sit back and enjoy the game from the comfort of a familiar, lively, and comfortable bar. The nearby Custom House Restaurant also offers drinks, food, and large-screen TVs for watching sports.
Postgame
Exciting game? Maybe a calming walk is in order. The Bob Jones Trail winds from Avila Beach into the Avila Valley — about three miles, round-trip. It is one of the prettiest paths in SLO CAL and begs to be strolled on a moonlit night. (It also traverses a section of the Avila Bay Golf Resort course, where you started your day.)
For the Adventurer
Urban inns— ropes courses + ziplines — multi-screen game viewing — late-night pool + bowling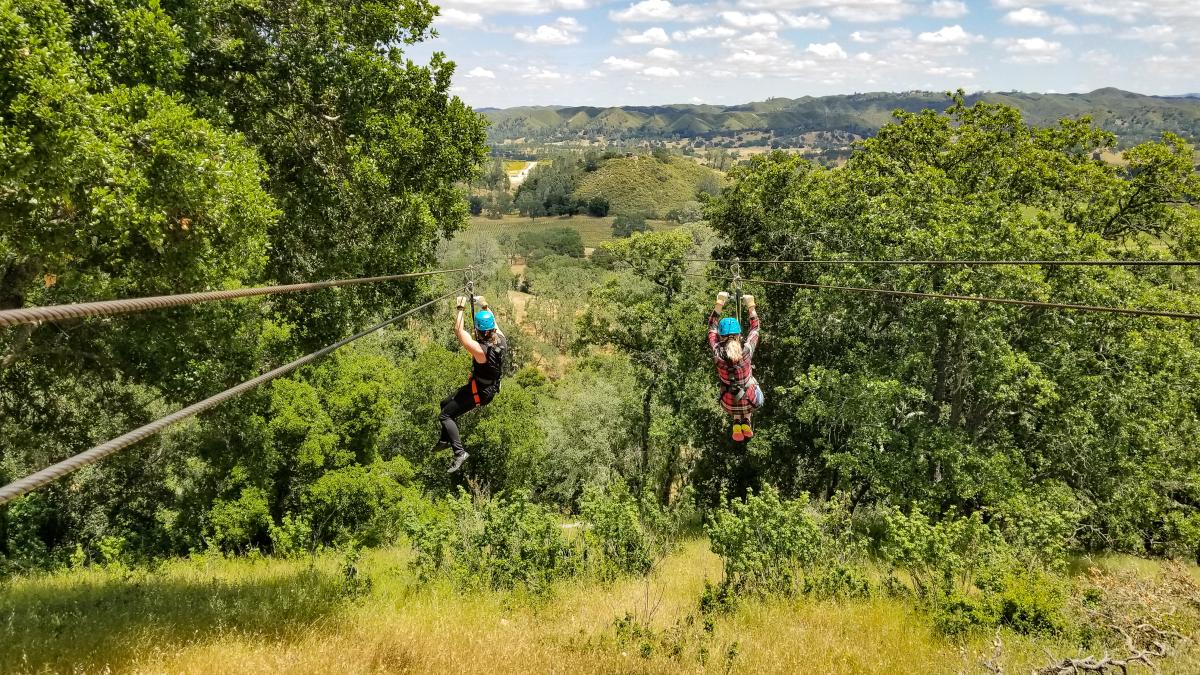 Photo credit: HoneyTrek
Pregame
Wake up right in the middle of it all with a stay at Hotel SLO or Hotel Cerro in San Luis Obispo, both located in the heart of downtown. Pick up a fresh, energizing breakfast and coffee at Mint + Craft, Big Sky Cafe, or Scout Coffee, then get ready for an adrenaline rush. Drive to Lopez Lake in Arroyo Grande for the high-flying ropes and obstacles course at Vista Lago Adventure Park, or travel to Santa Margarita for a zip-lining excursion with Margarita Adventures. Enjoy the view from 1000+ feet above ground as you play and glide between green and gold oak-studded hills. 
Gametime
By now, you've got to be hungry: head to your big game destination early for lunch and all the pregame activity. Join Schoolyard Burgers & Brew, and kick off their opening week with a watch party. Starting at 3pm find the game playing live in the restaurant and patio with happy hour from 3-10pm. Other lively, full-access spots with lots of screens include Milestone Tavern, Firestone Grill, 1865 Craft House & Kitchen, Libertine Brewing Company or Beda's Biergarten in San Luis Obispo; or The Boardroom Beer Pub in Pismo Beach. At any of these spots, you'll have all the snacks and drinks you could want — and you'll probably pick up a friend or two as you watch the game.(Just remember to hand your keys off to a designated driver, hire a taxi or an Uber/Lyft to get to your next adventure.)
Postgame
Now that the game's over, why not play your own? Take your crew to Hot Shots Billiards or Pismo Bowl, both in Pismo Beach, for a friendly round of pool or bowling. From there, you can stroll the Pismo Pier and Boardwalk, and even toss the pigskin on Pismo State Beach until it closes, one hour after sunset.