2023 San Luis Obispo Spartan Trifecta Weekend
On November 4 & 5th, 2023 SLO CAL hosted the Spartan Trifecta Weekend at Santa Margarita Ranch with over 8,000 competitors and over 1,000 spectators in attendance. Spartans from all over the world came to compete in amongst the idyll backdrop of San Luis Obispo County.
Learn more about the event below.

A perfect destination for first-time racers and seasoned Spartans, Santa Margarita Ranch in SLO CAL offers epic landscapes surrounded by the Los Padres National Forest and moderate temperatures. Dash through the rows of growing grapevines during bud break, take in views of wildlife and a fossilized oyster bed while competing on the new courses ranging upward of 3000 ft. in elevation gain. And if you are looking for a place to stay in SLO CAL for your Spartan Adventure, click HERE to choose from cozy B&Bs, Hotels with beach views and or your new favorite campground.
2023 Event Schedule
November 4
Beast 21K – 30 Obstacles
Ultra 50K – 60 Obstacles
November 5
Sprint 5K – 20 Obstacles
Super 10K – 25 Obstacles
November 4-5
Kids Race 1-3K + Obstacles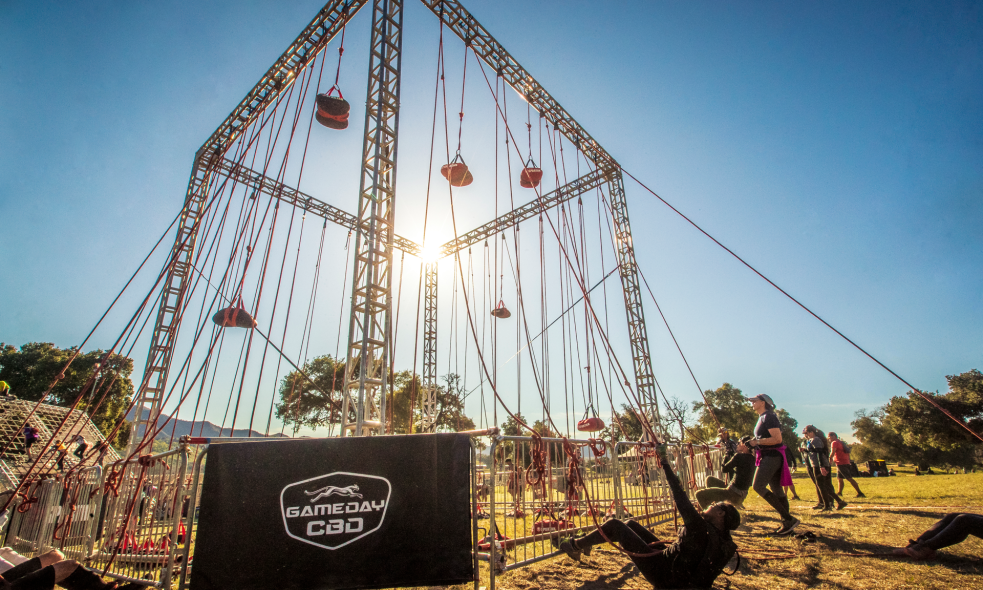 This event is a Trifecta Weekend, giving racers the ability to complete a Trifecta (Sprint 5K, Super 10K & Beast 21K) in just one weekend, plus you will qualify for the 2023 Trifecta World Championship in Sparta, Greece. 
This weekend also features Spartan Trail Race on November 5, featuring the Spartan Trail 10K, the Spartan Trail 50K and the Spartan Trail Half Marathon. 
_______________________________________________________________________________________________________________________________
2023 Visit SLO CAL At Spartan
As a sponsor of the 2023 San Luis Obispo Spartan Trifecta Weekend, Visit SLO CAL provided participants and spectators with memorable experiences. The San Luis Obispo Spartan Trifecta Weekend is perfect for every competitor. No matter the skill level, all athletes can find the race for them and enjoy the beautiful weather and landscape that SLO CAL provides.
Win a Trip Back to SLO CAL*
With so much to experience in San Luis Obispo County, you are going to want to take a trip here more than once. Participants and spectators at the Spartan Trifecta Weekend can stop by the Visit SLO CAL booth, pick up a swag bag and sign-up for a chance to win a return trip to SLO CAL. With all there is to see and do here, its no wonder that adventurers choose to explore over and over again.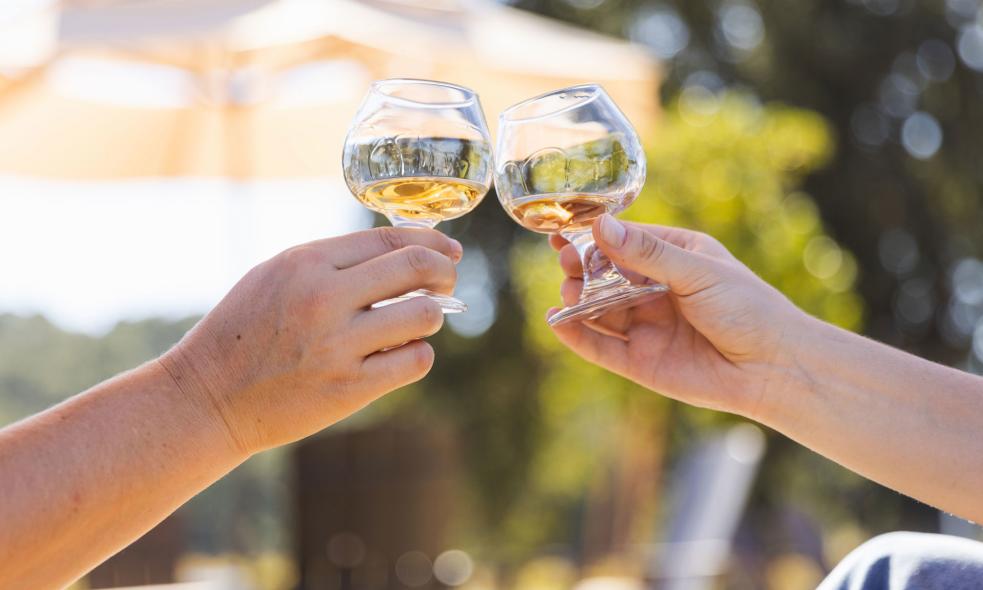 Whiskey Tasting 
While known for our stellar wineries, San Luis Obispo County is emerging as one of the best craft distillery scenes on the Central Coast. Like our wine makers and brewers, distillers here take their craft to the next level, with sustainable practices and exciting flavors. During Spartan Trifecta Weekend, you can sample how SLO CAL does whiskey with tastings from Rod & Hammer SLO Stills at the Visit SLO CAL booth. And with 19 craft distilleries throughout the county, you'll won't want to miss downloading our SLO CAL Distilleries map to taste your way through San Luis Obispo County.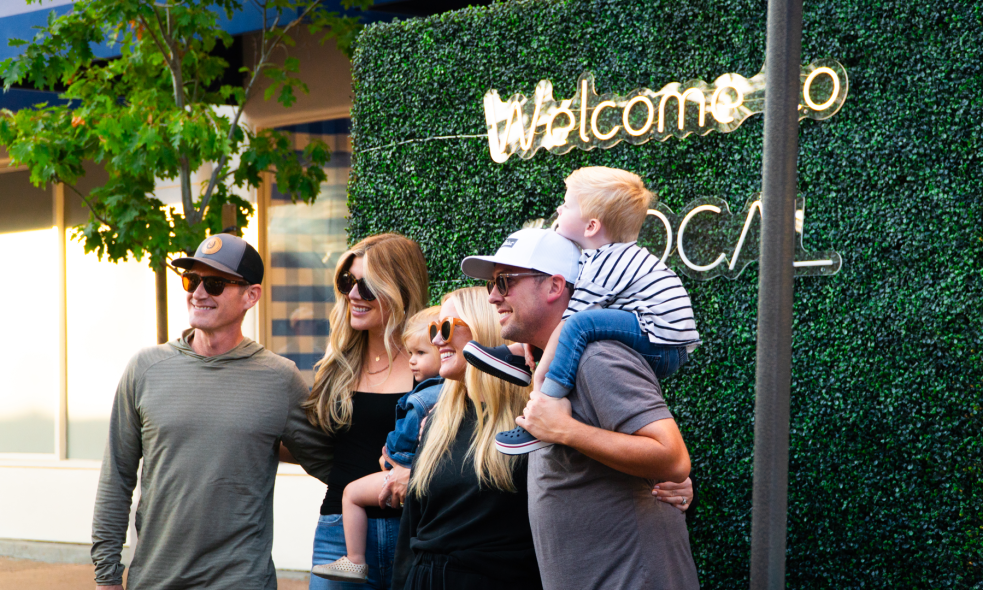 Welcome to SLO CAL Social Media Wall 
Whether you are racing or just watching the amazing athletes do their stuff, stop by the Visit SLO CAL booth during the Spartan Trifecta Weekend and take your race day photos in style at our Welcome to SLO CAL Social Media Wall. Show off your training and let people know what victory looks like, you've definitely earned bragging rights. 
Remember to #SLOCAL & #SPARTANRACE in your posts!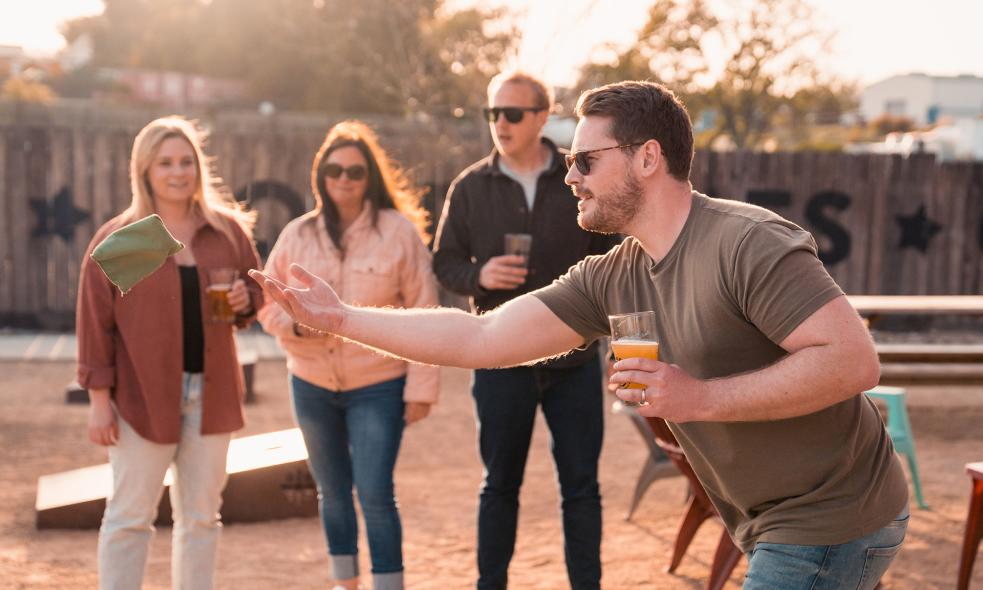 Cornhole Toss
A popular pastime on the Central Coast, cornhole test your aiming skills. Commonly played at breweries and tournaments throughout SLO CAL, players score points by tossing a bean bag by landing the bag on the board or through the hole. At the Visit SLO CAL booth during Spartan Trifecta Weekend, you can take a break from race and test your cornhole skills. Find out how many points you can score!
_______________________________________________________________________________________________________________________________
Plan Your Spartan Trifecta Weekend Getaway