California Mid-State Fair
2023 Visit SLO CAL Sponsored Events
As a sponsor of the Mid-State Fair concert series, Visit SLO CAL was happy to provide you with memorable experiences while at the fair. The Mid State Fair is a can't-miss event that provides something for everyone. In addition to great rides, food, games, and attractions, the nightly concert series with world-class musical talent across genres ranging from hip hop to country, is familiar favorite paired with unique experiences that only the Central California coast can provide.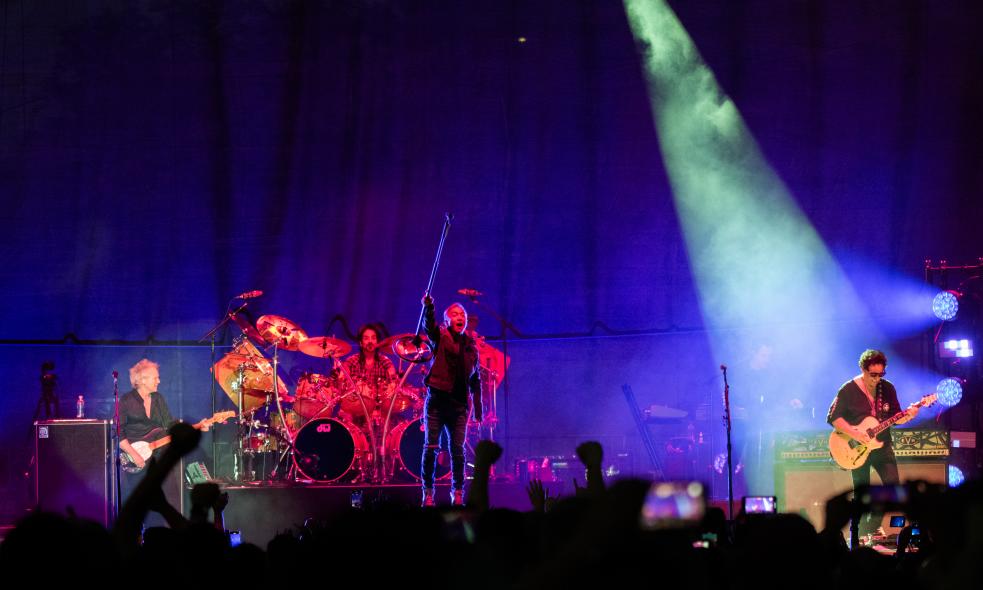 2023 Michelob ULTRA Concert Series presented by Visit SLO CAL
Visit SLO CAL gave away five(5) $100* cash prizes each night during the concert series and had the SLO CAL Social Wall, a fun backdrop for concert goers to capture their memories of the Mid-State Fair.
Photo Courtesy of Brittney App via Mid-State Fair
SLO CAL Crafted at the Mission Market Place
Visit SLO CAL was pleased to have introduced a brand new partner opportunity: the launch of a dedicated showcase for SLO CAL Crafted products at the Mission Market Place throughout the duration of the Mid State Fair. This effort offered a platform for local creators to present and vend their wares, simultaneously accentuating SLO CAL (San Luis Obispo County) as a distinctive destination with its own array of offerings. The showcase encompassed a range of items available for purchase, complemented by live demonstrations that added to the overall experience.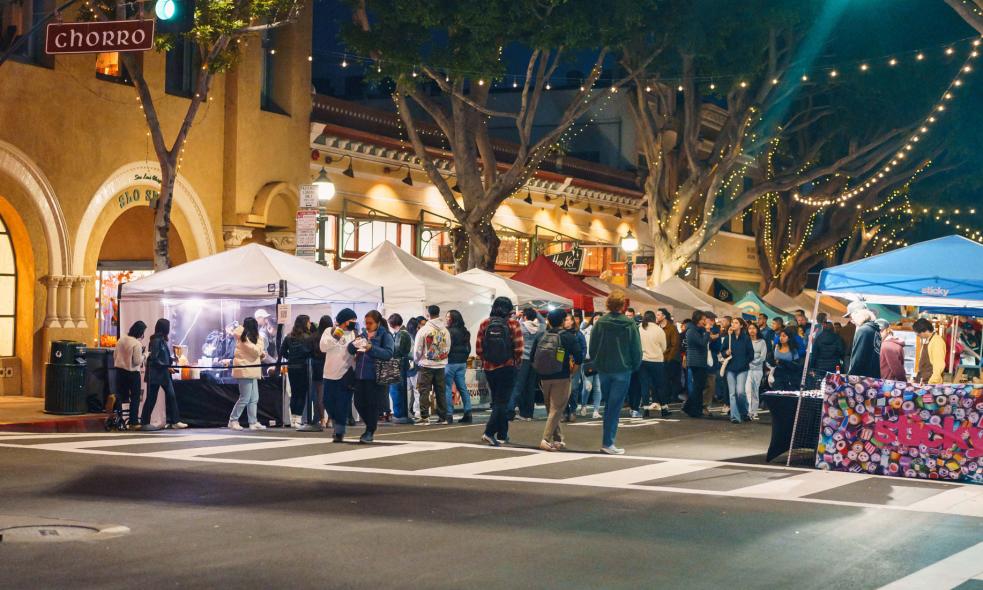 Over 80 Products From 20 SLO CAL Crafted Partners
The full list of local partners included: Kelpful, Surf Gems, Root Elixirs, Forever Stoked, Heidi Petersen Ceramics, FableRune, Cayucos Collective, Moonrise Parlour, The Mayan Collective, Yes Cocktail Co., The Groves on 41, Spice of Life, Life Elements, California Lavender Honey Farm, Mical Skincare, Maven Leather, Tied + True Goods, Chubby Cheeks LLC, Mama's Macarons, Corberosa Coffee, Central Coast Glow, LLC, Cass Winery and Queen Bee Caramels. In addition to offering a wide range of products we also held "Meet the Maker" demonstrations.