SLO CAL is home to more than 20 quaint communities, each with its own distinct culture. But one of the common threads that ties them all together is the abundant opportunities for visitors to enjoy outdoor leisure and adventure alike. And with a greater emphasis on activities that allow for social distancing, a road trip to this California-less-traveled region is a perfect way for visitors to rejuvenate their passions for the outdoors and nature this fall season.
What's In the Water?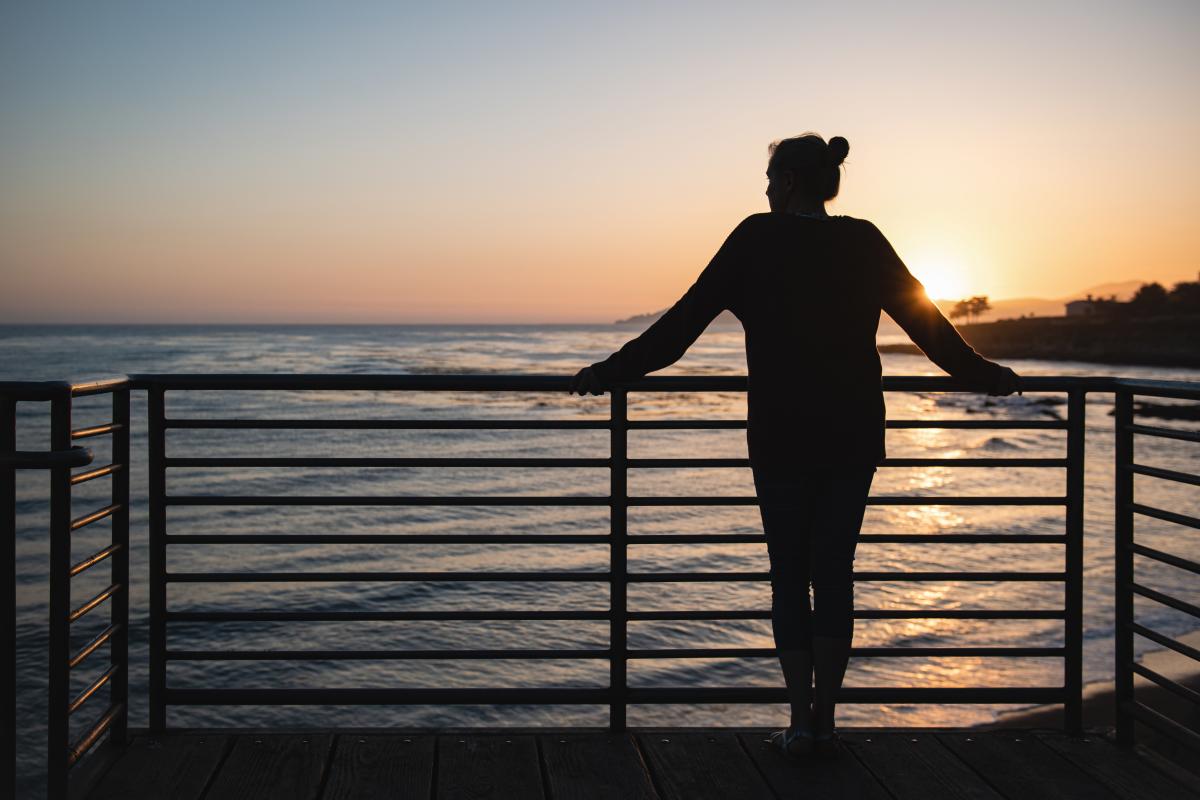 Of course, there are water-based activities. Afterall, SLO CAL is a coastal destination. Pismo Beach and the adjacent Shell Beach offer visitors that quintessential California experience, but off-the-beaten-path style with the cool, laid back vibe one can expect from a SLO CAL visit. Start your days lounging at the beach. Grab a board and paddle out to catch the next big set. Or take a kayak adventure through the Dinosaur Caves.
The Dinosaur Caves kayak tour is perfect for beginners and experts alike, and takes you through a series of arches, caves and rock gardens accessible only from the water. No, there are not currently any dinosaurs in the caves. At least not that we know of.
For more paddling, the town of Cayucos – which translates to "kayak" – is another location where visitors can enjoy kayaking, but also work up a sweat hiking and cycling the area's terrain. If you'd rather risk (or welcome) cooling off in the water, Morro Bay is home to world-class surfing, so try your hand (or feet) at hanging ten. If you need to practice balancing, stand-up paddle boarding in the calmer bay area is a great option. And kayaking here also is a great way to get up close and personal with some of the lively sea creatures that call Morro Bay home, such as dolphins, seals and otters.
Not for the Fearful of Heights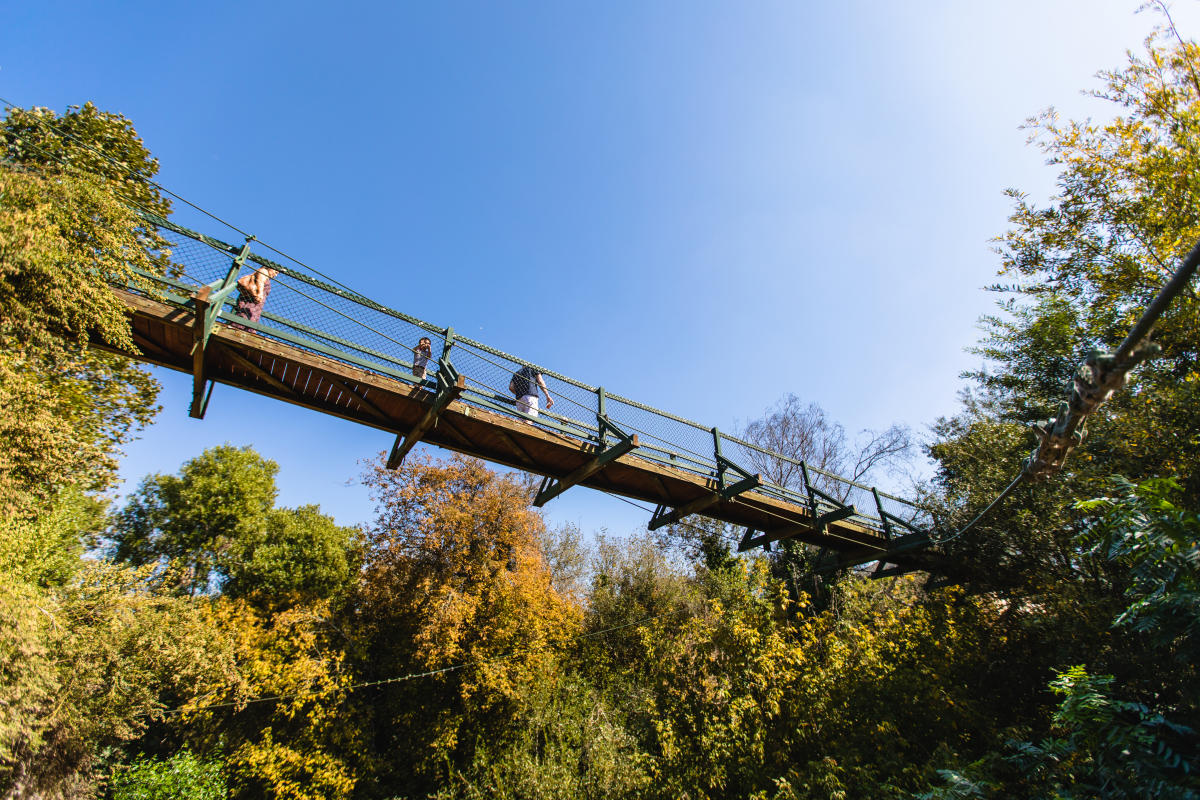 Back on dry land, you can really take off with some high-flying, adrenaline pumping adventure. In Santa Margarita feel the wind on your face as you daringly zip line, soaring hundreds of feet above rows of vineyards, oak woodlands and chaparral. Arroyo Grande also offers zip lining activities, in addition to more relaxing ones like playing near the waters of Lopez Lake and enjoying a picnic lunch.
While you're in SLO CAL, go fly a kite. Seriously, that's not an insult in this case. On any given day when a calming breeze is rolling off the bay just right, the skyline is alive with colorful kits twisting and diving as the sounds of laughter take you back to your childhood. And if you want to know what it's like to be one of those kites, go ahead and give parasailing a shot.
By Two Feet, Four Hooves or Two Wheels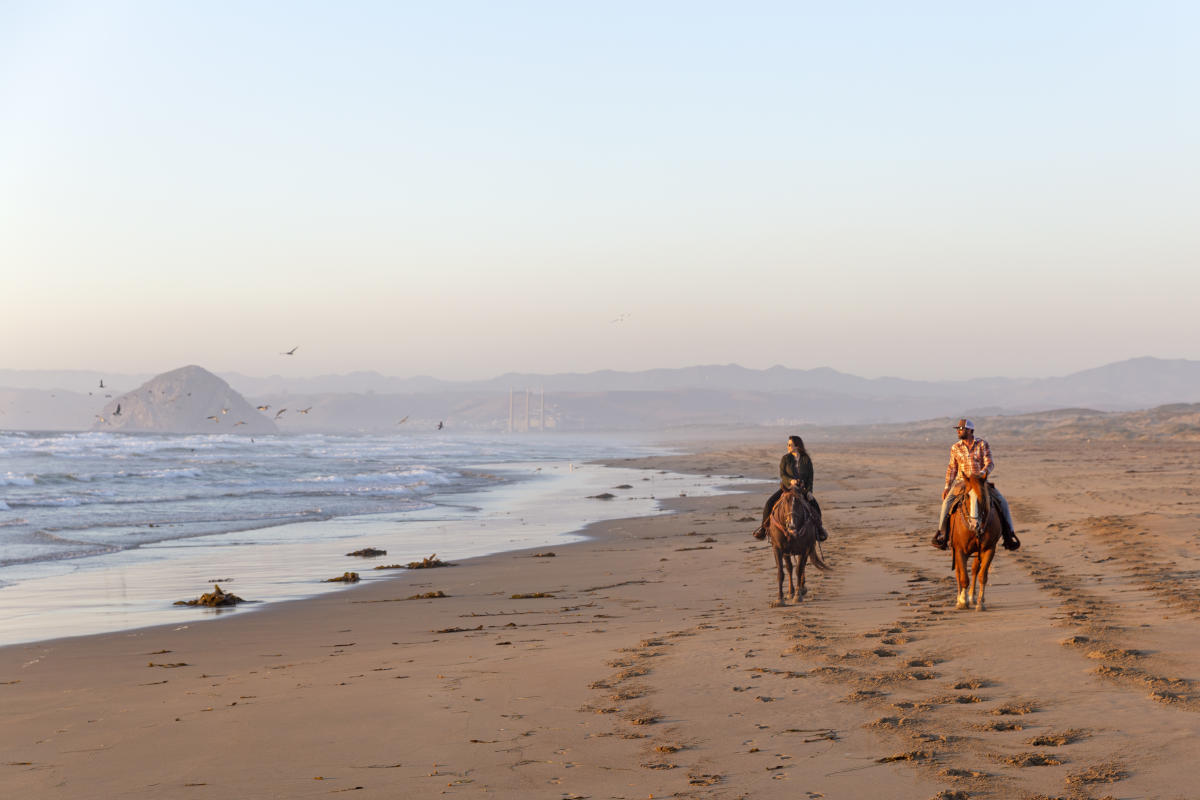 With thousands of acres of protected open space framed by majestic views of the valley coast, opportunities to explore the region by bike or hike in SLO CAL are abundant for nature enthusiasts.
Just off Highway 1 you'll find Ragged Point, known as the gateway to Big Sur. You'll be able to recharge your soul thanks to the mesmerizing views of crashing waves and blue waters from your vantage point of 400-feet above. Be sure to snap a few photos. If you're up for a challenge, test yourself on the difficult, downhill terrain of the Ragged Point Cliffside Trail. Your reward? Some well-earned leisure time upon a black sand beach with views of the region's renowned 300-foot Black Swift Falls.
Los Osos/Baywood Park is the place to be for incredible outdoor adventures. Home to Montana de Oro State Park, tide pools and wildflower-dotted hiking trails, this tranquil slice of SLO CAL is known for its breathtaking sunsets and year-round beauty. Ride horses on the beach, kayak in the bay or explore the ancient oak trees of the Elfin Forest.
In Creston, saddle up for a horseback ride through SLO CAL's blissful backcountry, or spend the afternoon cycling through the region's rural countryside. Be sure to stop to sample locally grown and produced olive oils. With terrain ranging from cliffside trails to seas of sand dunes like you'll find in Oceano, the possibilities for outdoor exploration are nearly as endless as the scenic views you'll encounter.
For the Pets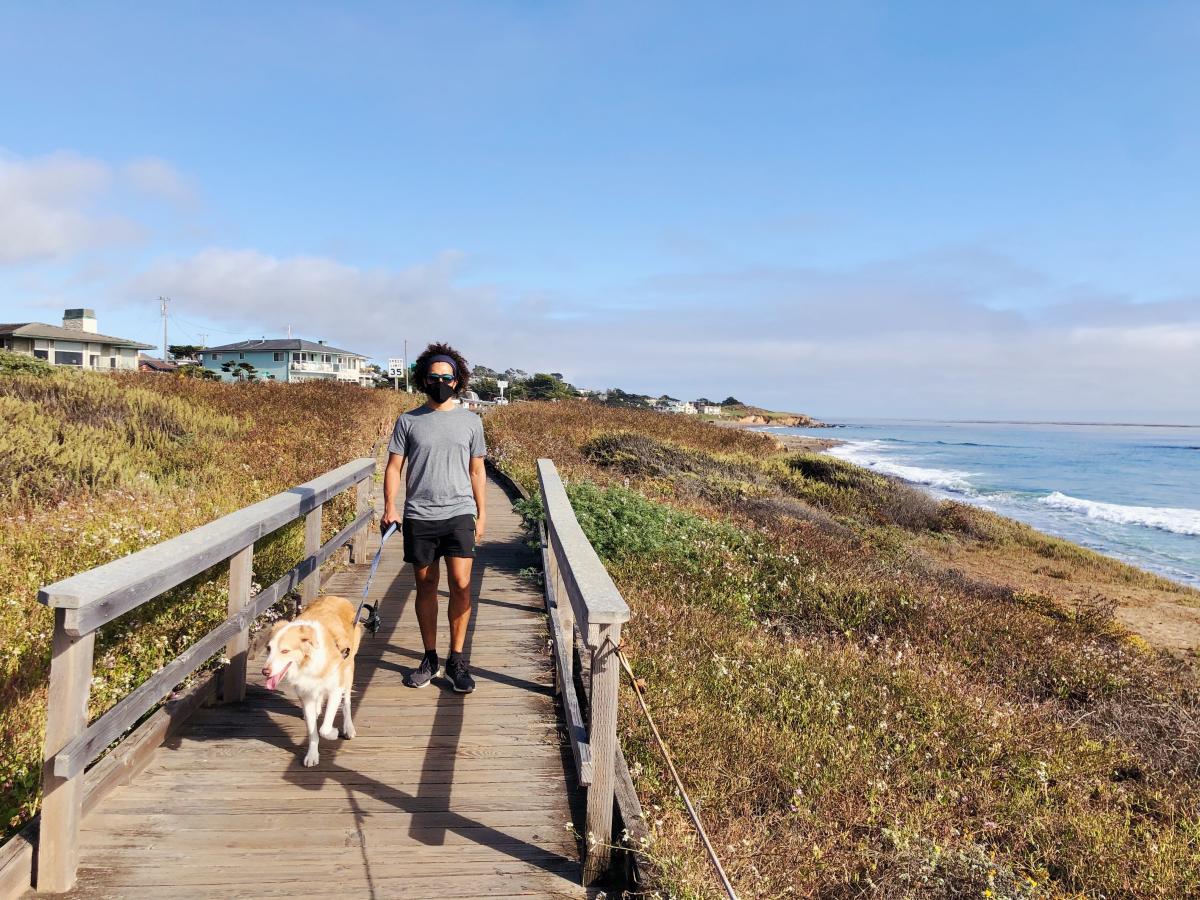 Pets can enjoy a little recharging of their own in SLO CAL, with plenty of pet-friendly beaches, trails and hotels.
If your family includes members of the furry, four-legged variety, be sure to check out Heilman Dog Park in Atascadero. Created by a group of volunteers in 2003, the park features picnic tables, shady oaks, a doggie spa (you read that correctly) and two-thirds of an acre where the pups run the show.
Next, talk a walk pedal leisurely along the Bob Jones Trail, where cascading meadowland meets the sand. Lounge on the dog-friendly beach and soak in the sun with a picnic, or explore Avila Beach's historic Port San Luis Pier, where fishermen haul in their bounty daily. Just next to the pier you'll find Olde Port Beach, an off-leash beach the dogs will love!
The Wildside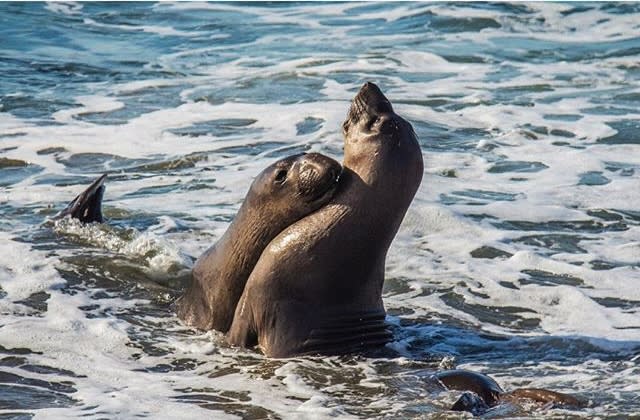 For animal encounters, plan a visit to the Charles Paddock Zoo, the Central Coast's only zoo that hosts some of the world's rarest animals including a Malayan Tiger, black-handed spider monkeys and a Gilla Monster. The zoo is also home to several native California species such as the Greater Roadrunner. Please be sure to manage the kids' (and maybe your own) expectations – this is not the same roadrunner as in the cartoons. There are some health and safety precautions in place at the Zoo, so check out their website before visiting for the most current information.
San Simeon is home to the Piedras Blancas Elephant Seal Rookery, which lets you get up close and personal with elephant seals, while the Monterey Bay National Marine Sanctuary – one of the nation's largest wildlife sanctuaries – is a great place to kayak among whales, seabirds and other aquatic life.
Shell Beach is an excellent location for spotting dolphins, whales and various seabirds that call the Central Coast home.