A drive along California's coast through SLO CAL (San Luis Obispo County, CA) treats the eye to acres of flourishing grapevines situated in the foreground of brilliant seascapes to one side, and mountains to the other. So it's no surprise that millions of visitors opt to explore this California-less-traveled region to sample the bounty of award-winning vintages it produces.
SLO CAL is California's third-largest wine region, with more than 250 wineries and 100 tasting rooms at which visitors can indulge in their desire to explore a variety of wines and the local culture whose labor of love produces them. And just in time for California Wine Month (September), many of these tasting rooms have reopened to the public, of course with safety precautions in place like social distancing, outdoor service only, and mask requirements.
The two predominant wine-grape growing regions in SLO CAL are San Luis Obispo and Paso Robles. As you're planning your visit, be sure to check for availability, as not all tasting rooms may be open and those which are may have their own specific safety protocols in place.
What You and Your Palate Can Expect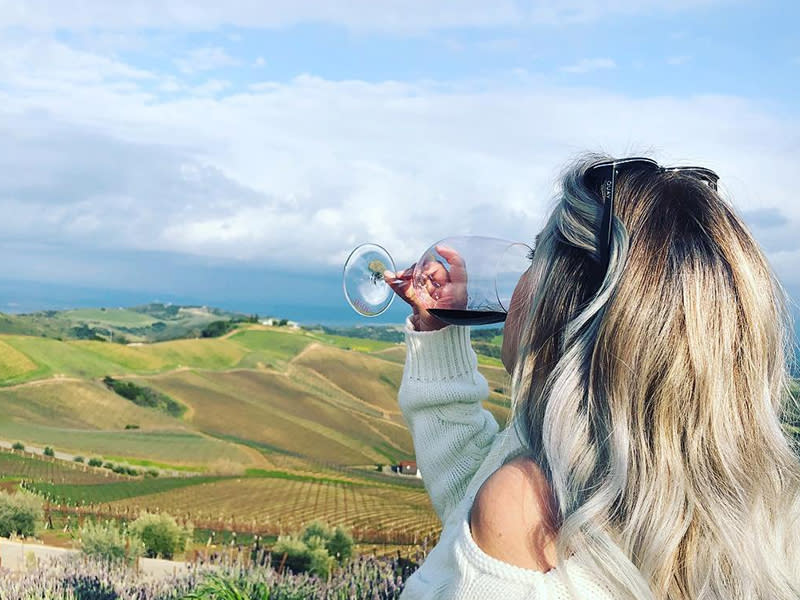 Some 17 million years ago, a violent collision of the Pacific and Continental plates in the area now known as the SLO CAL coast yielded a unique soil that varies from acre to acre, blending marine shale, sand, and fossilized shells with the volcanic soil of the area. This variable, well-draining soil along with the area's cooler climate, abundant sunshine and the morning fog that rolls in from the Pacific allows vintners to grow a broad variety of grapes with intense flavor and color.
SLO CAL is widely recognized for Burgundian varieties, Pinot Noir, and Chardonnay along with whites like Pinot Gris, Gewürztraminer and Riesling. Local favorites – Syrah and Viognier – are abundant, while Zinfandel, Cabernet Sauvignon and Merlot thrive in the warmer mountainous areas of SLO CAL.
This bevy of grape varieties coupled with local winemakers' willingness to experiment and take risks affords aficionados the opportunity to enjoy their favorites while also trying something new and exciting during their visit.
So either plan your visit by checking out what each winery offers in terms of variety, or simply let your adventurous spirit take the wheel.
Happiest Place in America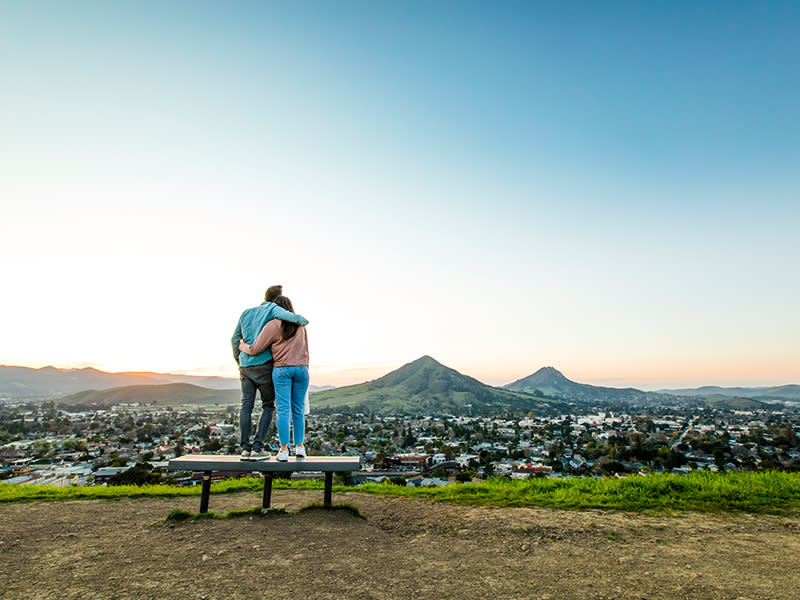 No one will ever demand to know what you're smiling about when you're visiting San Luis Obispo, known as one of the "happiest places in America." The rationale behind your mischievous grin will be quite obvious to the locals who've inspired it.
Sure, it could be the mild Mediterranean climate. Maybe the proximity to water. But there's much more to San Luis Obispo, or SLO for short, than the typical California sun and sand.
As SLO is part of a world-class wine region, no visit would be complete without a stop at any one, two or three of the more than 27 tasting rooms situated within 10 minutes from the downtown area.
SLO is home to two colleges - Cuesta College and California Polytechnic State University – resulting in the town being filled with hip coffee shops, locally owned eateries and entertainment venues, not to mention mountains, the ocean, shopping and vineyards all within a quick drive.
A foodie's paradise, SLO offers no shortage of diverse, farm-fresh culinary experiences from the many independently owned cafes and restaurants that offer chef-driven menus featuring locally grown produce.
Even the otherwise boring sleeping part of a leisure trip is an opportunity to try something new in SLO, with options ranging from a downtown Victorian bed and breakfast to turn-of-the-century mercantile buildings that have been transformed to hotels.
Paso Robles – Where Cowboy Country Meets Wine Country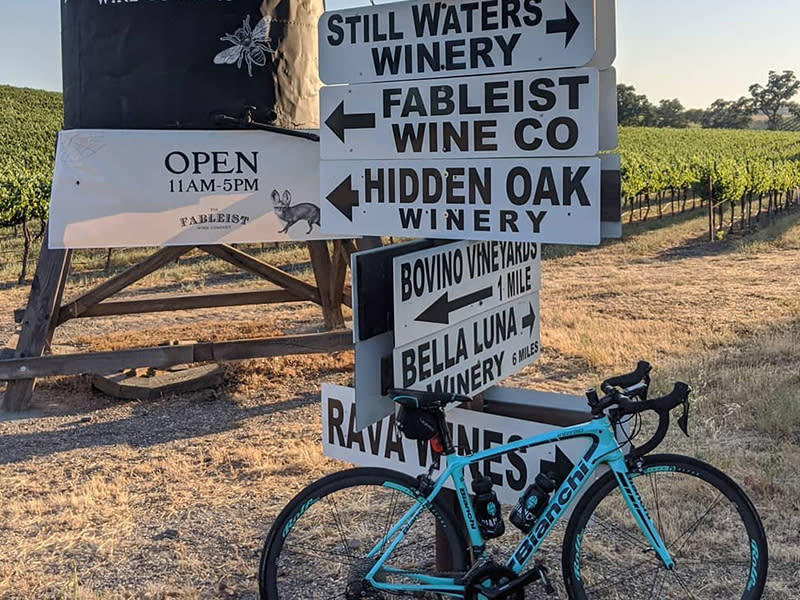 Fancy a glass of world-class wine crafted in the heart of cowboy country? Maybe something with a bit more of a kick like a horseback ride among towering oak trees and gently meandering hills? Well saddle up and get to El Paso de Robles (or as locals call it, simply Paso Robles).
With more than 40 varieties of perfectly ripened grapes cultivated in the Paso Robles area, it's no surprise that you'll have abundant tasting rooms to visit, and locals with whom you can chat about the area's best vintages. But the blazoned bronze proof of how seriously the community's locals take wine-making is in the town square statue of Ignacy Jan Paderewski, a Polish dignitary, composer and incidentally the area's most famous wine-maker.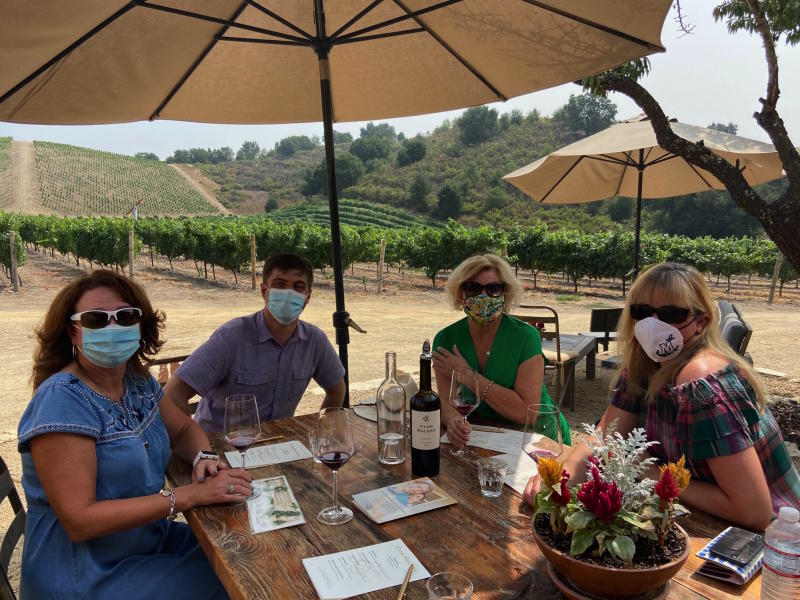 Once (and if) you're finished sipping your way through Paso Robles, be sure to check out some of the area's other agritourism hot spots, like the orchards of olive and almond trees. Or, treat yourself to a bit of light adventure with a paddle on Lake Nacimiento, a horseback ride like a real cowboy, or by cycling throughout the city and country of Paso Robles.
And once it's time to tuck in for the day and recharge for the next, rest your head at a quaint bed-and-breakfast nestled among towering oaks, a restored Victorian home you rented, or any of the bungalows and haciendas available to you in Paso Robles.
In all, SLO CAL is home to more than 20 individual localities, each with its own charm and within easy reach of the region's wineries and tasting rooms.