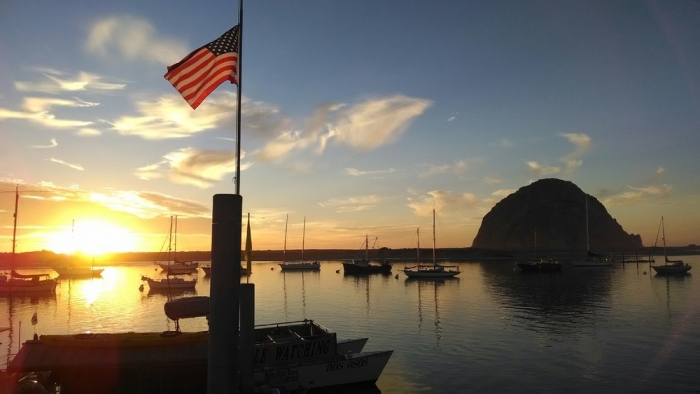 Red, white and blue is everywhere in SLO CAL if you know the right places to look and we think this fourth of July you should come find out for yourself! Family and friends gather from far and wide to enjoy red-hued sunsets, blue skies and white sandy beaches all while attending some of the best fourth of July events the Central Coast has to offer. Check out these awesome events celebrating Independence Day and enjoy some quality time beneath firework strewn skies.
Paso Robles
PASO POPS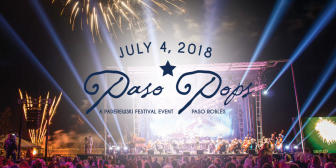 Where: Paso Robles Event Center
When: July 4th, 4 pm
Price: $20 and up
The annual Paso Pops Symphony concert will feature a 90-minute patriotic "Pops" program followed by a spectacular fireworks performance that you will not want to miss.
RED, WHITE & BLUES BASH AT VINA ROBLES WINERY

Where: Vina Robles Winery
When: June 30, 11 am – 2 pm
Price: BBQ Lunch: $12 per person; Wine Club $10 per person. Wine tastings, wine by the glass and BBQ lunch  created by Executive Chef Randal Torres
Come enjoy an incredible BBQ lunch and dance to some live blues music performed by the Cliffnotes. 
RED, WHITE & ROSé BBQ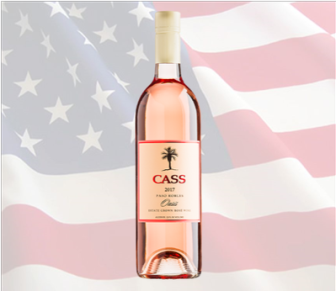 Where: Cass Winery
When: July 1, 1:00-4:00 pm
Price: General: $45, Club Members: $36
Enjoy an all-American BBQ paired with the perfect summertime selection of Cass wines including a red, white and chilled rosé! Your ticket includes one glass of wine, live music from Dan Curcio and BBQ buffet.
Templeton
4TH OF JULY CELEBRATION IN THE PARK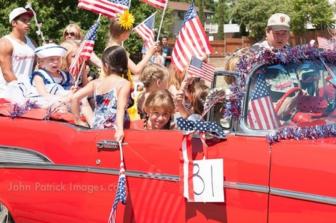 Where: Templeton Park
When: July 4th, 7 am - 3 pm
Head on over to Templeton for a pancake breakfast, community parade and an afternoon full of music, food and fun!
Atascadero
4TH OF JULY BLUEGRASS FREEDOM FESTIVAL
Where: Atascadero Lake Park Bandstand
When: July 4th, 4 pm - 8 pm
Price: Free to attend
The Bluegrass Freedom Festival is full of boating, bounce houses, games and the musical stylings of Snap Jackson and the Knock on Wood Players, The Blue Js and the Little Black Train. 
San Luis Obispo
SLO BLUES 4TH OF JULY CELEBRATION
Where: Sinsheimer Stadium in San Luis Obispo
When: July 3rd, 6pm
Price: $15
Come celebrate America's favorite pastime this Independence Day by enjoying a SLO Blues Baseball game and watch as fireworks light up the sky after the game.
Cambria
CAMBRIA FOURTH OF JULY CELEBRATION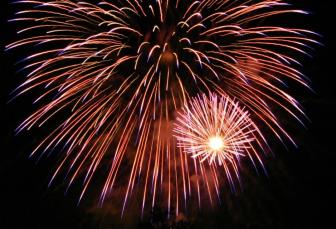 Where: Shamel Park
When: July 4th, 11:00 am - 10:00 pm
Bring the whole family over to Cambria to take part in relay races, pie eating contests, dance to live music and once dusk hits, watch as fireworks shoot across the sky.
A trolley service will run from 10am to 6pm, from North Moonstone Beach Drive to Main Street to East Village with a turnaround at the Dog Park.
Cayucos
INDEPENDENCE DAY ACTIVITIES IN CAYUCOS
Where: Cayucos Pier
When: July 4th, 9 am - 10 pm
Come celebrate the fourth of July in a quintessentially California beach town! Cayucos will be host to a full day of activities including sand castle competitions, the annual parade and a fireworks show off the pier.
Morro Bay
MORRO BAY 4TH OF JULY FAMILY FUNDAY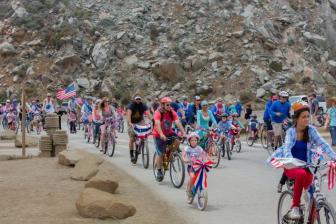 Where: Morro Bay
When: July 4th, 10:00 am - 5:00 pm
Come enjoy a family-friendly day starting at Morro Rock with an Independence Day themed bike parade! The celebration will continue at Tidelands Park with music and games. BYOP (Bring Your Own Picnic) and enjoy a day in Morro Bay.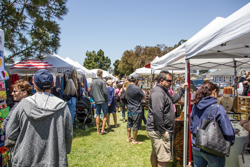 Where: Morro Bay
When: July 7th-8th, 10:00 am - 5:00 pm
Meander amongst the stalls and search for something truly unique to take home with you this Independence Day.
Avila Beach
4TH OF JULY PANCAKE BREAKFAST, DOGGIE PARADE AND PARADE OF BOATS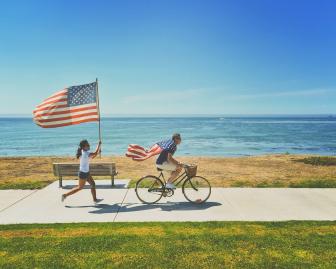 Where: Avila Beach Downtown Promenade
When: July 4th, 11:00 am - 12:30 pm
Start your Independence Day with a pancake breakfast, doggie parade and a unique parade of boats in Avila Beach.
Pismo Beach
ANNUAL 4TH OF JULY FIREWORKS CELEBRATION AT PISMO PIER
Where: Pismo Beach Pier
When: July 4th, 9:00 am - 10:00 pm
Music, food, and a grand fireworks display are all taking place at the famous 1,200 foot Pismo Pier! You can reserve your VIP seat on the pier as well for that one-of-a-kind view.
Arroyo Grande
ARROYO GRANDE FOURTH OF JULY IN THE VILLAGE

Where: Downtown Arroyo Grande
When: July 4, 1 pm - 3 pm
Celebrate the fourth of July at the Rotary Bandstand in Arroyo Grande! Enjoy hot dogs, lemonade and ice cream and great music.