'Tis the season to be jolly, and in SLO CAL, we take that advice very seriously. Looking for ways to get in the spirit? The following list of holiday happenings focuses on the unique offerings SLO CAL has to offer throughout the season and throughout the area, from elegant Christmas tree lighting events and craft markets to surfing Santas, zoo animals, and vaudeville revues. Peruse our guide and plan accordingly: now ready, set, celebrate!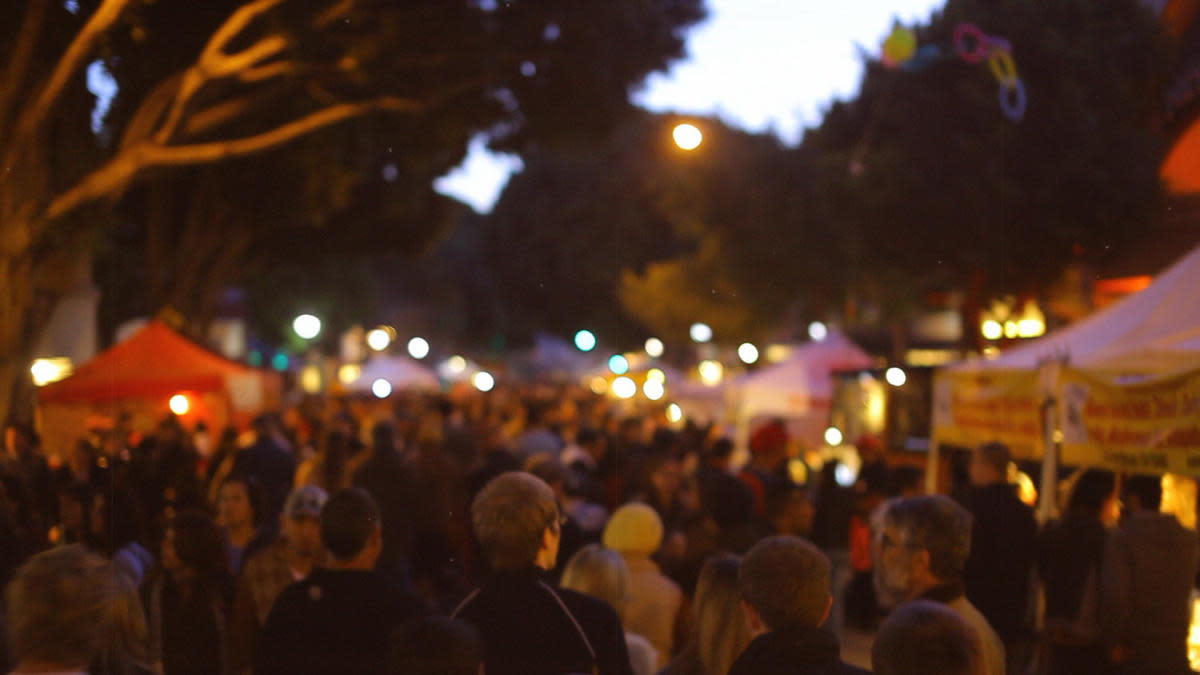 Holiday Parades Galore
When you're in the mood to jingle all the way, nothing hits the spot quite like a holiday parade. Nearly every community in SLO CAL has one, from the multi-block festivities in San Luis Obispo to smaller processions in Nipomo, Grover Beach, Atascadero, and Creston.
An Old Fashioned Christmas in Paso Robles
Vine Street Victorian Christmas Showcase
December 11, 6-9 PM
Cost: Free
Roll along the charming thoroughfare of Vine Street in Paso Robles, where stately Victorian homes get all dolled up for the holidays. This is a drive-through event that spans Vine Street from 8th to 21st Streets. Enjoy carolers, refreshments, and appearances by Santa and Mrs. Claus, Ebenezer Scrooge, and more.
Holiday Crafts and Bubbles in Templeton
Holiday Ornaments Painting at 15 Degrees C
December 4, 12-2 PM
Cost: $36 per person
The perfect date for a crafty couple or group of girlfriends, this event is led by an instructor from ARTSOCIAL 805 and teaches how to paint four different designs on ornaments to take home. Best of all? Each participant receives a glass of sparkling wine to help get the creative juices flowing.
Gifts for the Animals in Atascadero
Charles Paddock Zoo Holiday Magic
December 18, 10 AM - 1 PM
Cost: $5-10 per ticket
Take a walk on the wild side this holiday season with the animals at SLO CAL's only zoo. For this fun annual event, Santa shows up to deliver gifts to the 300 residents of the Charles Paddock Zoo, from monkeys and meerkats to the Malayan tiger. Watch them tear into their presents and enjoy family activities, holiday decorations, and even a strolling magician.
Strolling and Singing in Santa Margarita
Christmas Tree Lighting & Caroling
December 5, 5 PM
Cost: Free
Hosted by Santa Margarita Community Church in the quaint cowboy town of Santa Margarita, this annual event calls for your warmest boots and scarf. Head to Santa Margarita Community Park to see the lighted redwood tree, sing carols, and enjoy coffee, hot chocolate, and cookies. 
A Tasteful Holiday Wine Dinner in Cambria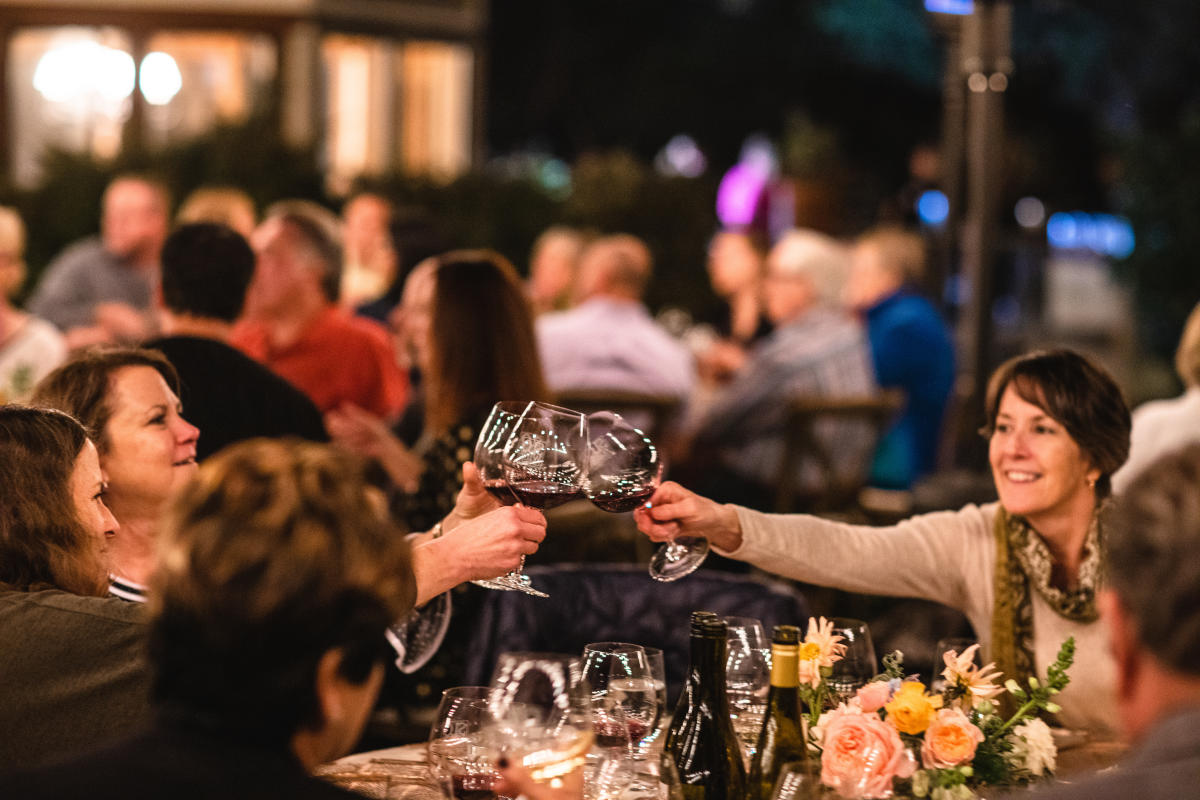 Holiday Winemaker Dinner at Oceanpoint Ranch
December 5, 6 PM
Cost: $120 per person
With its "cowboy chic" vibe and coastal setting, Oceanpoint Ranch in Cambria provides a perfect spot to celebrate the holidays, SLO CAL style. Hearst Ranch Winery will celebrate the season there with a winemaker dinner featuring their award-winning wines, paired with a holiday tasting menu from Chef Samantha Eitel. 
Take a Carriage Ride Through Cayucos
Christmas in Cayucos Open House
December 11, 5-8 PM
Cost: Free
Enjoy an evening of merriment with Santa and Mrs. Claus in their home, plus extended shopping hours at Cayucos businesses along Ocean Avenue. Kids can check in with Santa and make crafts to take home. Nibble cookies, sip hot chocolate, and even clip-clop down Ocean Avenue in a horse-drawn carriage — rides are complimentary for anyone on Santa's "nice" list.
Light Up the Night Sea in Morro Bay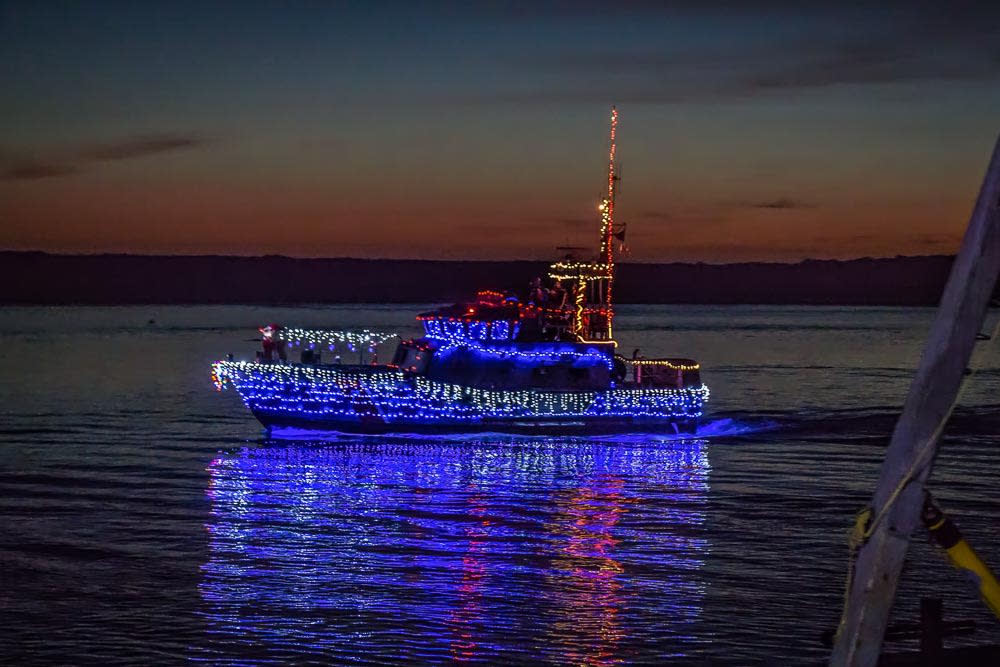 Morro Bay Lighted Boat Parade
December 4, 6-8 PM
Cost: Free
For many years, Morro Bay has hosted this unique and beloved parade that features boats of all shapes and sizes, decorated from stern to bow with twinkly holiday lights. They're twice as bright when they reflect off the waters of the Morro Bay Harbor! Fishing boats, yachts, powerboats, sailboats and more vie for the top prize in this one-of-a-kind holiday event.
Support Local Artisans in Los Osos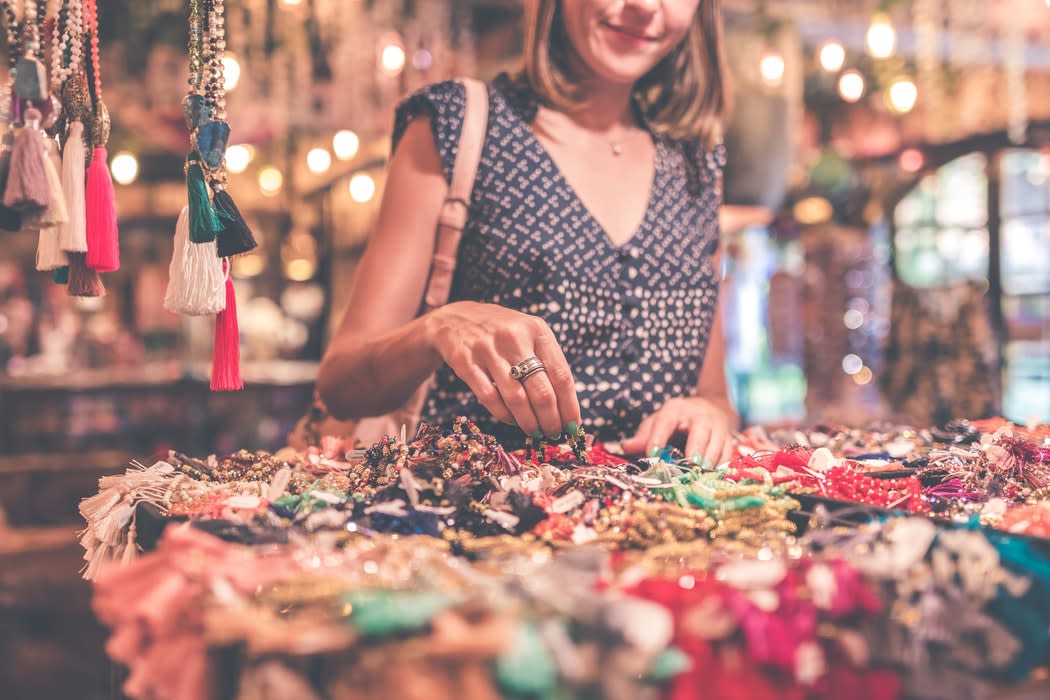 Holiday Craft Market at Left Coast Art Studio
December 5, 11 AM - 3 PM
Cost: Free
Artists, Makers, potters, jewelers, and more will sell their wares at the holiday craft market at Left Coast Art Studio in Los Osos. This is a great chance to get much of your holiday shopping done while supporting small SLO CAL businesses that specialize in skincare, apothecary, woven baskets, plants, candles, and more.
Embark on a Family Scavenger Hunt in San Luis Obispo
The Search for Santa's Mouse Family Scavenger Hunt
November 26 through December 25
Cost: Free
Families will love this charming hunt for Santa's Mouse, featuring itty bitty mice scenes tucked in and around Downtown SLO businesses. Grab the activity book at Santa's House in Mission Plaza, then stroll downtown to follow the clues. Feeling lucky? You might even win a prize.
Celebrate a Season of Miracles in San Luis Obispo
Photo by: Brittany App
First Night of Hanukkah Downtown
November 28, 5-6 PM
Cost: Free
Every year, the local Jewish community lights the public menorah in Mission Plaza in Downtown San Luis Obispo. Enjoy making candy menorahs, join the dreidel-spinning contest, and connect with people of all backgrounds for this beloved community event.
Plunge into a New Year in Avila Beach
Avila Beach Polar Bear Dip
January 1, 12 PM
Cost: Free
Ready to start fresh? This festival of all things frosty began 10 years ago and continues to delight (and freeze) participants on the first day of the year. Band together at noon on New Year's Day with thousands of fellow dippers to start the year off with a bang, no wetsuits allowed.
Watch Santa Shred in Pismo Beach
AMPSURF Christmas Costume Show & Surf Off
December 18, 8 AM - 1 PM
Cost: $40 for contestants, free for observers
Santa surfs? Boy, does he ever. Come out to the Addie Street parking lot in Pismo Beach to see surfers take to the waves in their silliest holiday costumes. This is a costume contest as well as a surf contest, open to anyone willing to get on a board dressed as Santa, an elf, snowman, Rudolph, or the Grinch.
Enjoy Fine Art in Grover Beach
Santa's Workshop Art & Craft Faire
December 4, 11 AM - 5 PM
Cost: Free
Artists and artisans come from across SLO CAL to participate in this juried art show. The organizers allow only handcrafted artworks to be entered, making for a wide assortment of beautifully-made pieces. Watch the Grover Beach Holiday Parade, then head over to the faire, which is held directly afterward, followed by the Grover Beach tree lighting.
Sip, Shop, and Be Elegant in Arroyo Grande
Photo by: slocally made
Elegant Christmas in the Village
December 5, 12-7 PM
Cost: $30 per person with Sip and Shop, free without
The historic Arroyo Grande Village pulls out all the stops with holiday decor, cheer, carolers, and extended-hours shopping. Family-owned boutiques, restaurants, and more open their doors. A Sip and Shop wristband buys beer and wine tastings throughout the festivities. 
Have a Holiday-Themed Belly Laugh in Oceano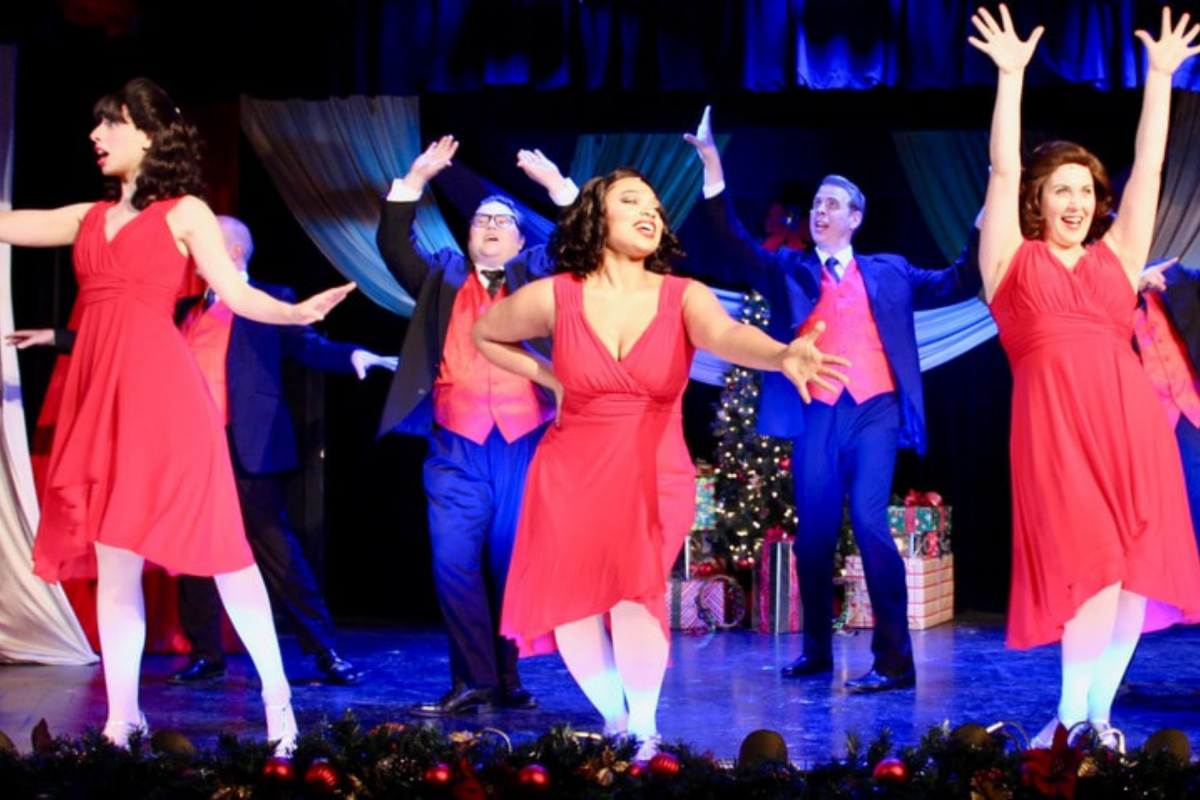 Photo by: The Great American Melodrama
The Great American Melodrama Holiday Extravaganza
November 18 through December 31
Cost: $25-$32 per person
Eat, drink, and be very, very merry at the Great American Melodrama, where vaudeville and old fashioned, family-friendly fun rule. The Holiday Extravaganza is an annual tradition featuring a rendition of Charles Dickens's A Christmas Carol, an uproarious operetta, and the Holiday Vaudeville Revue.
Let it Snow in Nipomo
Old Towne Nipomo Family Christmas 
December 5, 2- 9 PM
Cost: Free
The weather in SLO CAL doesn't usually get cold enough to snow, but for this fun community event, the snow machine furnishes a mini-blizzard! Enjoy carolers, train rides, a Christmas marketplace, pictures with Santa, and a fire pit with the makings for s'mores. 
BONUS: Tour the Very Best Holiday Lights
Tours & Tasting by Eat, Drink and Be Merry
December 15-23, 26-30, 5-8 PM
Cost: $75 per hour, 2-hour minimum
If you love all the sights and lights of the season, but you'd rather not have to hunt for them, Eat, Drink and Be Merry can help. Let your guide drive you through the best-decked neighborhoods in SLO CAL, complete with holiday music, cookies, hot cocoa, and adult drinks.