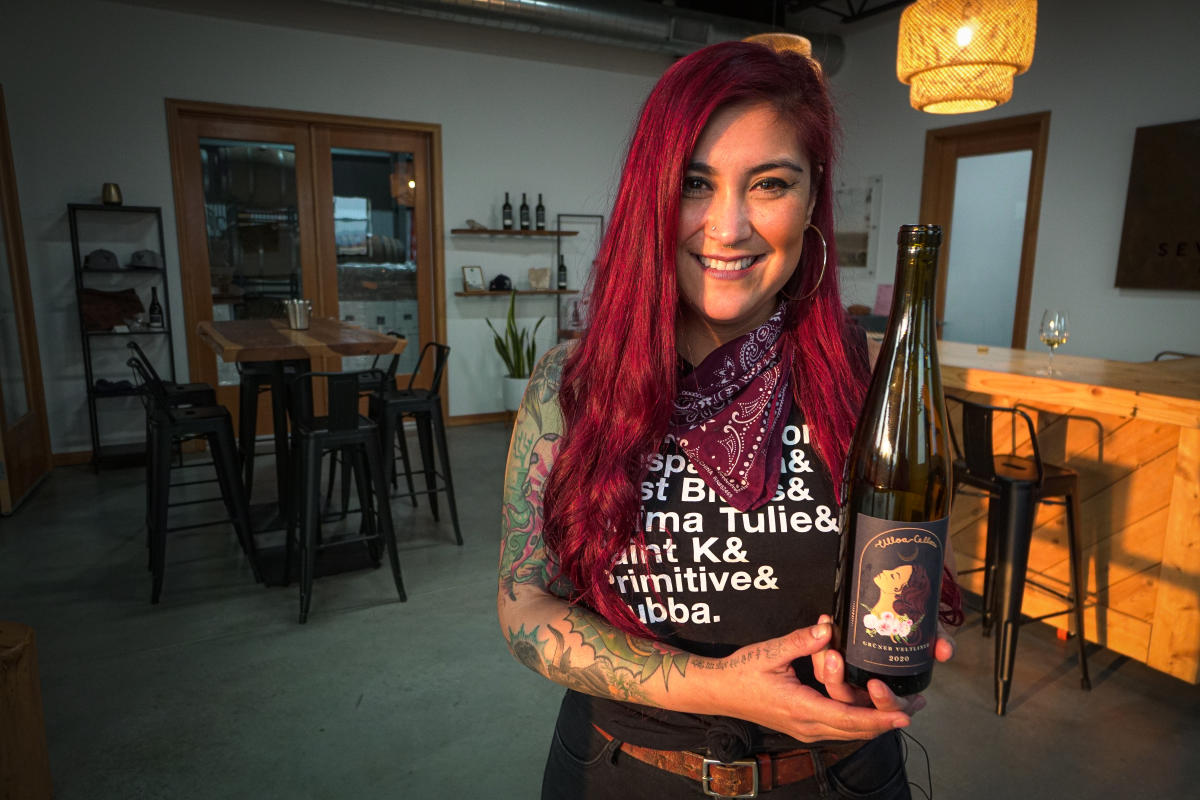 Overcoming struggles to see her dream come true, winemaker and boss-lady, Nancy Gonzalez Ulloa of Ulloa Cellars, created a wine brand to represent herself and empower the community that she is part of. She grew up cooking with her mother in Mexico and always had a passion for complex flavors and ingredients.

"When I make wine, I always look at packing it with complexity and flavors, so I love to be able to play around with different ingredients, and by ingredients, I mean different types of barrels and using different kinds of yeasts and methods."
Ulloa was born and raised in Guadalajara, Jalisco, Mexico, until the age of 12. After 12 years, she moved to Salinas, California, and spent most of her teenage years in the Bay Area. She lived in San Jose for about 13 years before deciding to pursue winemaking. Though Ulloa received her degree in sociology, she always knew she was drawn to wine and the hospitality industry.
In 2017, Ulloa decided to move to San Luis Obispo County to pursue her career in winemaking. "I was looking to completely submerge myself into the wine industry to be able to learn from the source." Ulloa was initially planning on moving to Sonoma until her boss encouraged her to move to Paso Robles. Ulloa thought it was a crazy idea at first, but she decided to visit the town and ended up falling in love. 
"Paso is definitely a place like no other. It has its own little charm to it." Ulloa feels that though Paso Robles is known for its unique wineries, the welcoming feel of the community outweighs the fine wine. Ulloa is grateful for all the connections she has made in the area and the responsiveness of her peers willing to help her through challenges. "That is something that I don't think I would have received if I had moved anywhere else."
When Ulloa first moved to Paso Robles, she started out working at Thomas Hill Organics as the wine director. After two years, she joined Seven Oxen Estate Wines where she currently works as director of sales and hospitality. Her work experience allowed her to make relationships which eventually helped her start her own brand.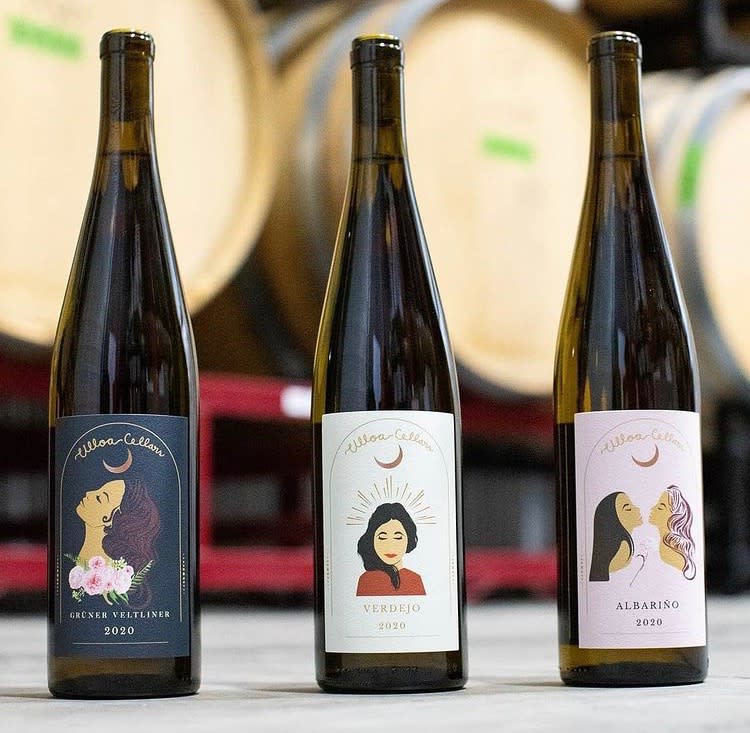 When creating her own wine brand in 2019, Ulloa knew she wanted it to be both meaningful and unique, while representing herself and her beliefs. The name Ulloa Cellars comes from her mother's maiden name.
"For us, in Mexico, we also carry our mom's maiden name, so that is part of who I am."  Her wine labels contain feminine images of women to represent herself and her journey. She also includes affirmations on the back of every bottle to reflect her interest in manifestation and the law of attraction.
"The affirmations are in Spanish, which to me was a no-brainer, to add something in Spanish and to be able to appeal to the Latinx community so that they feel like they are being understood."
Ulloa focuses her marketing to the Latinx community. "I feel the Latino community has been underrepresented when it comes to the wine experience and so it is very important to me to provide education to people who may not necessarily be inclined to buy a bottle of wine."
Ulloa began creating Instagram live streams for her followers to learn about different wines and the wine community. She has also hosted winemaker dinners to pair her wines with traditional Mexican meals to help share her culture. In the future, Ulloa is considering creating informational videos in Spanish to educate the Latinx community on wine terms so that they are more inclined to reach for wine.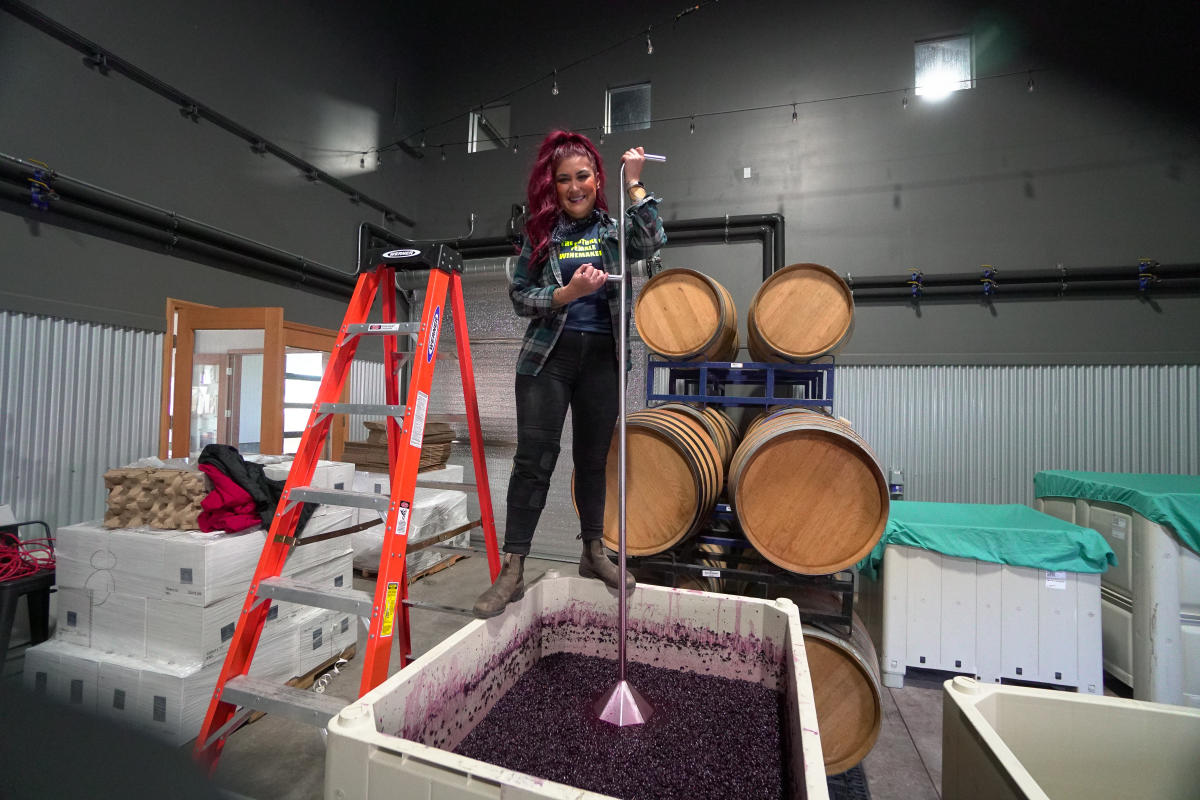 Ulloa hopes to inspire other Latina winemakers to pursue their dreams. She also hopes to be a mentor for other Latinas getting started in the Paso Robles wine industry. Ulloa appreciates the help she's gotten from other Hispanic winemakers in the area such as Enrique Torres with Diablo Paso Wines, Edgar Torres with Bodega de Edgar, and Stanley Barrios and Elena Martinez with Top Winery.
Each year Ulloa's production volume has grown as her supporters grow. Her first year making wine, she created one variety, the second year, she created three varietals, and her most recent harvest will include five varietals that are expected to go fast. Ulloa specializes in white varietals because that's what she prefers to drink most. So far, she has produced albariño, grüner veltliner, verdejo, sémillon, and pinot blanc.
Ulloa is excited to see how her business grows in the future. The best place to keep up with Ulloa Cellars regarding new releases and events is through their website, ulloacellars.com. You won't want to miss out on this whimsical wine experience.