With Vandenberg space launches happening in SLO CAL's backyard, it's hard not to imagine what those rockets see when they break through the atmosphere. Whether you're wondering what the sandy terrain of Mars is like or the rocky terrain of the Moon, we've got some spots in SLO CAL that are truly out of this world.
Oceano Dunes

Oceano Dunes— In Pismo Beach, you can find sand dunes that go on for miles and miles. Located right along the water, these dunes are not only a great place to camp, ATV, and four-wheel drive, but also a great place to view a star-filled sky (and if you're lucky, you might even catch a launch!). Pack your camping gear and some snacks in your four-wheel drive and book your reservation today; these dunes are not something you want to miss!
Moonstone Beach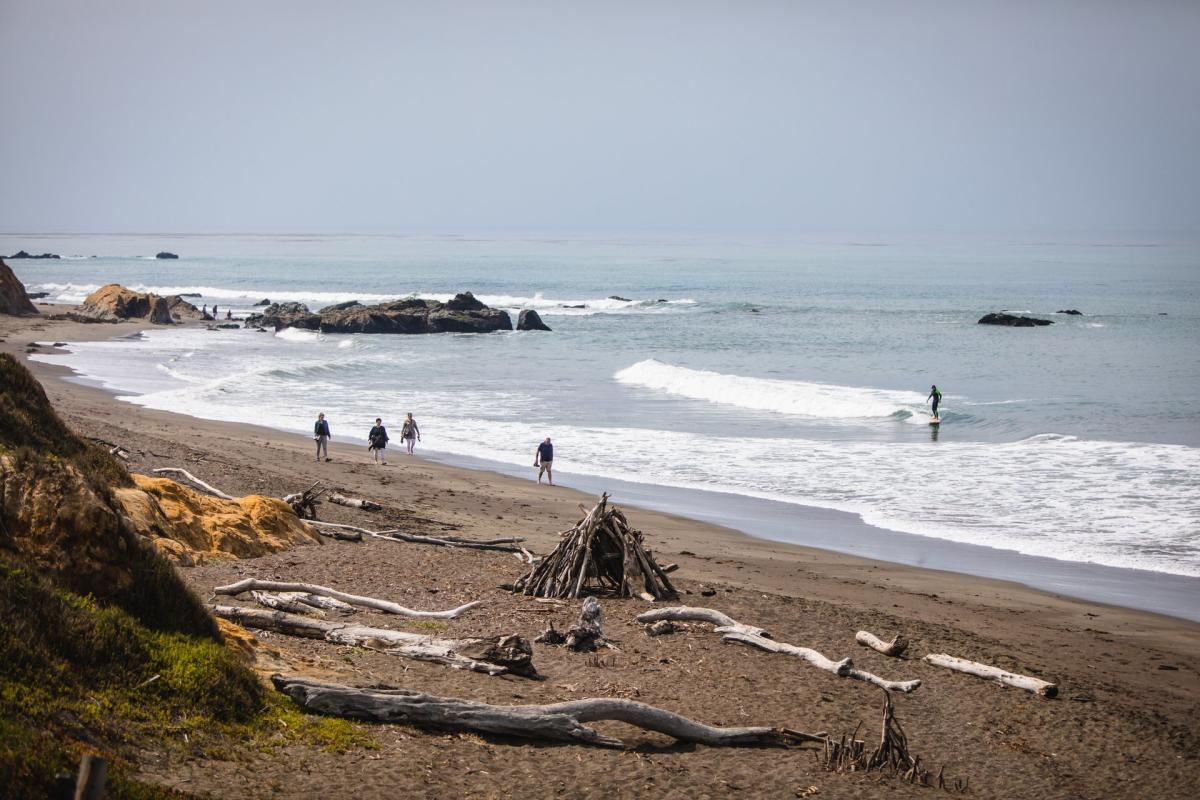 Photo credit: Highway 1 Road Trip
Moonstone Beach— Cambria is home to the breathtaking Moonstone Beach. This mile-long stretch of boardwalk and sand offer the best views of the ocean and of the night sky. Take a stroll along the sand and search for the seemingly extraterrestrial moonstones that hide in the sand along the shore and lay out a blanket to do some stargazing to wonder what planet you're on once the sun sets.
El Moro Elfin Forest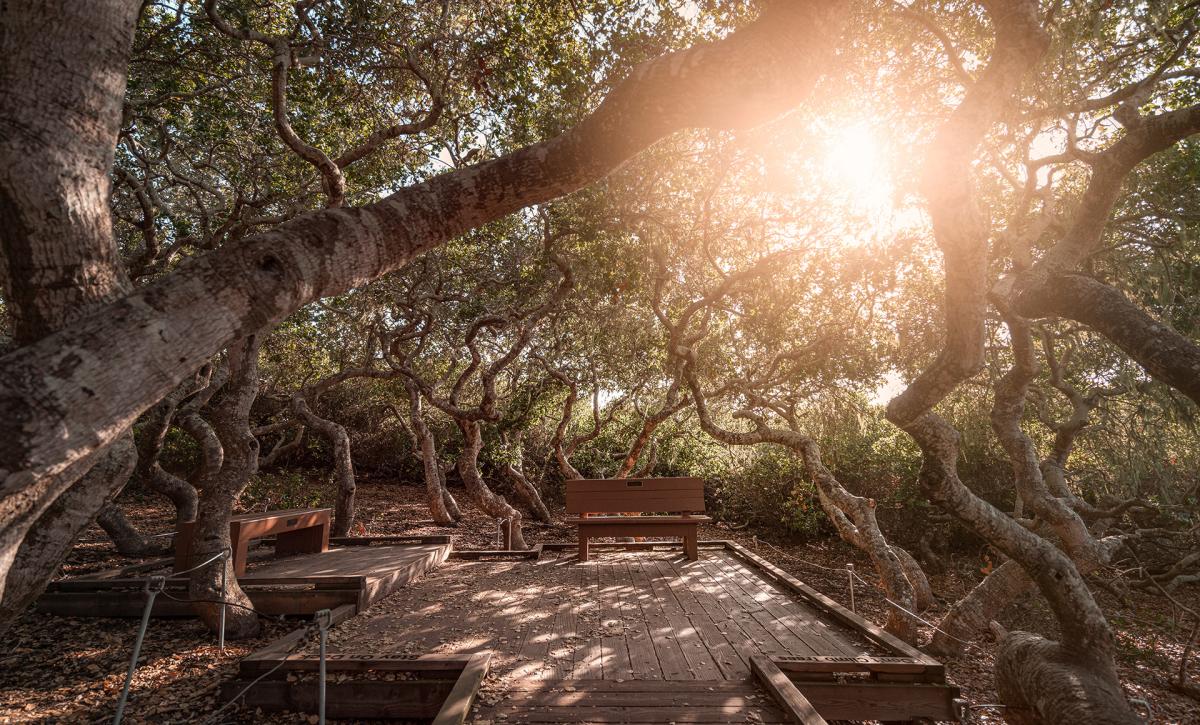 El Moro Elfin Forest— Along the coast in Morro Bay is the El Moro Elfin Forest. Take a few-mile stroll on the boardwalk trail situated right next to water. As you're walking, keep your eye out for the hundreds of unique and rare species of plants, butterflies and birds. The Elfin Forest is one of the most out-of-this-world experiences you can find in SLO CAL, so make sure you add it to your itinerary!
Morro Rock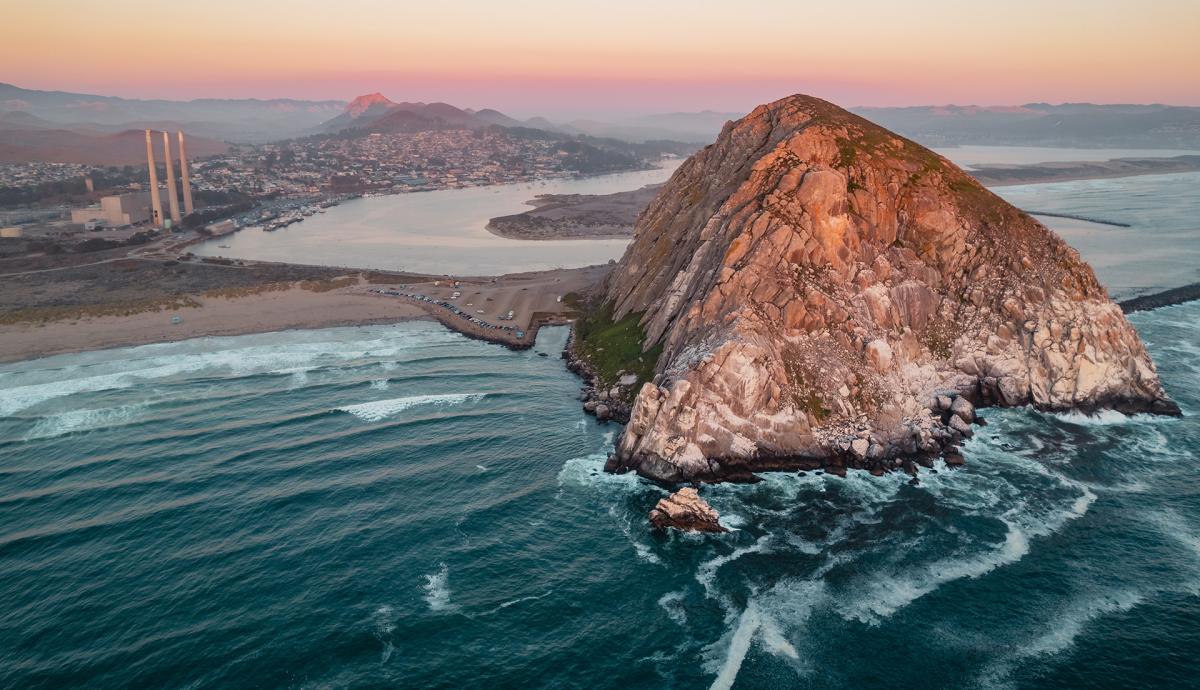 Morro Rock— Morro Rock is a staple landmark to Morro Bay and SLO CAL as a whole. This huge rock is the size of a building and sits right on the water. It's considered protected land so you can't climb it, but it's still a sight you don't want to miss. Head over to Morro Bay, lay out a blanket on the beach or rent a kayak and paddle around the bay, and take in the wondrous sight that is Morro Rock.
Morro Sandspit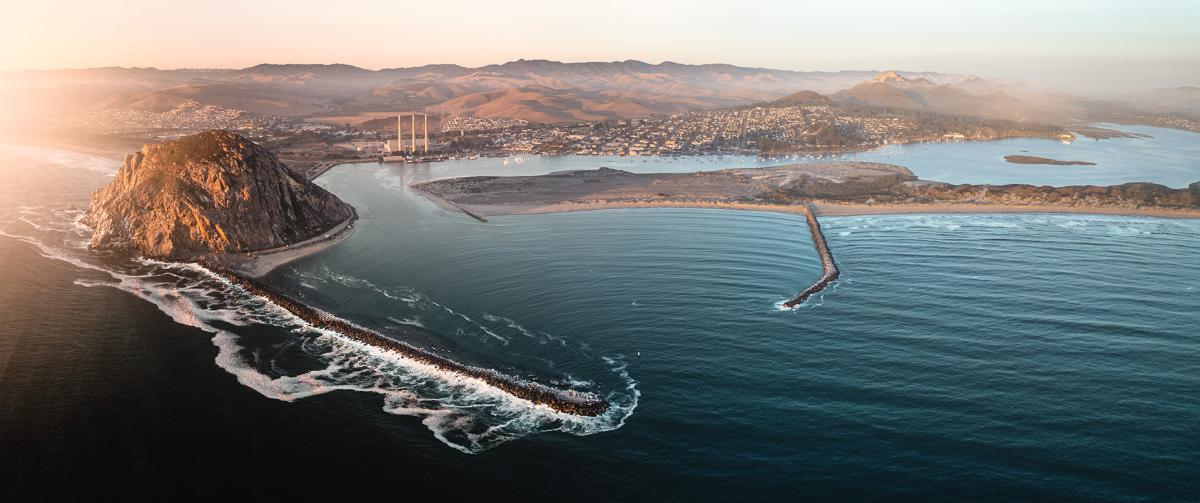 Morro Sandspit— Right at the base of the Montaña de Oro bluff, Sandspit Beach offers incredible views of the ocean, of Morro Bay and, if you're camping overnight, the night sky. Wander around the unique rock formations and discover some tidepools while forgetting what planet you're actually on.