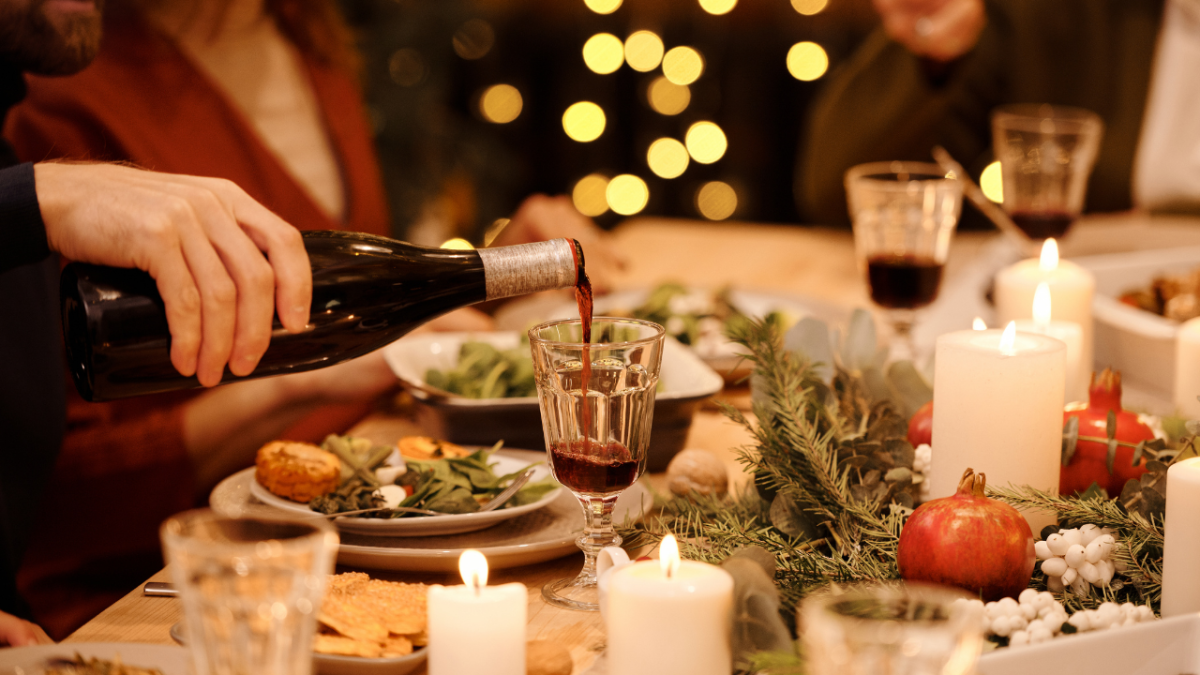 These SLO CAL spots will be a welcoming and warm kitchen for holiday dine-in and take-out on Dec. 24 and 25th. We've swept through SLO CAL to confirm what kitchens are offering your holiday favorites. Be sure to call ahead to make reservations or to place your to-go orders. Check out the list below for which holiday offering might delight your senses the most if you're staying in SLO CAL this holiday season!
1119 Garden Street, San Luis Obispo
805-592-3880
5:00-9:00 PM | 12:00-6:00 PM
Three-course Christmas Eve Dinner and festive Christmas Day specials from 11:30-6:15 PM
750 Mattie Rd, Shell Beach
805-773-1892
Festive menu for Christmas Eve Dinner from 4-9 PM and Christmas Day dinner from 1-7 PM 
1215 Avila Beach Drive, San Luis Obispo
805-595-7365
Christmas Day three-course dinner from 4-8:30 PM
460 Front St, Avila Beach
805-595-2583
Christmas Eve prix-fixe dinner with three festive courses from 3:00-8:00 PM
790 Price Street, Pismo Beach
805-295-5400
9:00 AM- 2:00 PM, Visit with Santa 11:00 AM- 1:00 PM
Christmas Eve brunch with Santa 
100 Madonna Road, San Luis Obispo 
805-784-2469
3:00 PM- 10:00 PM | 12:00 PM- 10:00 PM
Christmas Eve Dinner and Christmas Day dinners
877 Palm Street, San Luis Obispo
805-234-9968
Christmas Day dinner featuring a festive menu by Chef Ryan and his culinary team. 
4095 Burton Dr, Cambria
805-927-5007
4:30 PM - 8:00 PM 
Christmas Eve dinner options consist of Pan Seared Scallops & Potato Pavé or Oyster Mushroom Steak & Vegan Demi. Reservations recommended. 
1103 Spring Street, Paso Robles
805-226-4925
4:00 PM - 8:00 PM | 1:00 PM- 8:00 PM
Christmas Eve dinner and Christmas Day dinner. Reservations recommended. Parties of 8 guests and under only. 
1255 Monterey Street B, San Luis Obispo
3:00 PM- 5:00 PM
Takeaway Christmas dinner with all hot items prepared to be cooked or reheated for convenience. Orders must be placed by 12/17 at 6:00 PM. Orders must be picked up on 12/24, Christmas Eve, between 3:00 PM-5:00 PM
147 Stimson Avenue, Pismo Beach 
805-773-1011
Special three-course Christmas Eve and Christmas Day dinners from 5:30-9 PM