SLO CAL Crafted celebrates the quality products created by local farmers, crafters and artists right here in the county. This holiday season shop at SLO CAL Crafted-certified businesses for all your holiday shopping needs. From food and drink to home goods and fine jewelry, you'll be sure to find a piece of SLO CAL for everyone on your list this year.
Give the gift of fun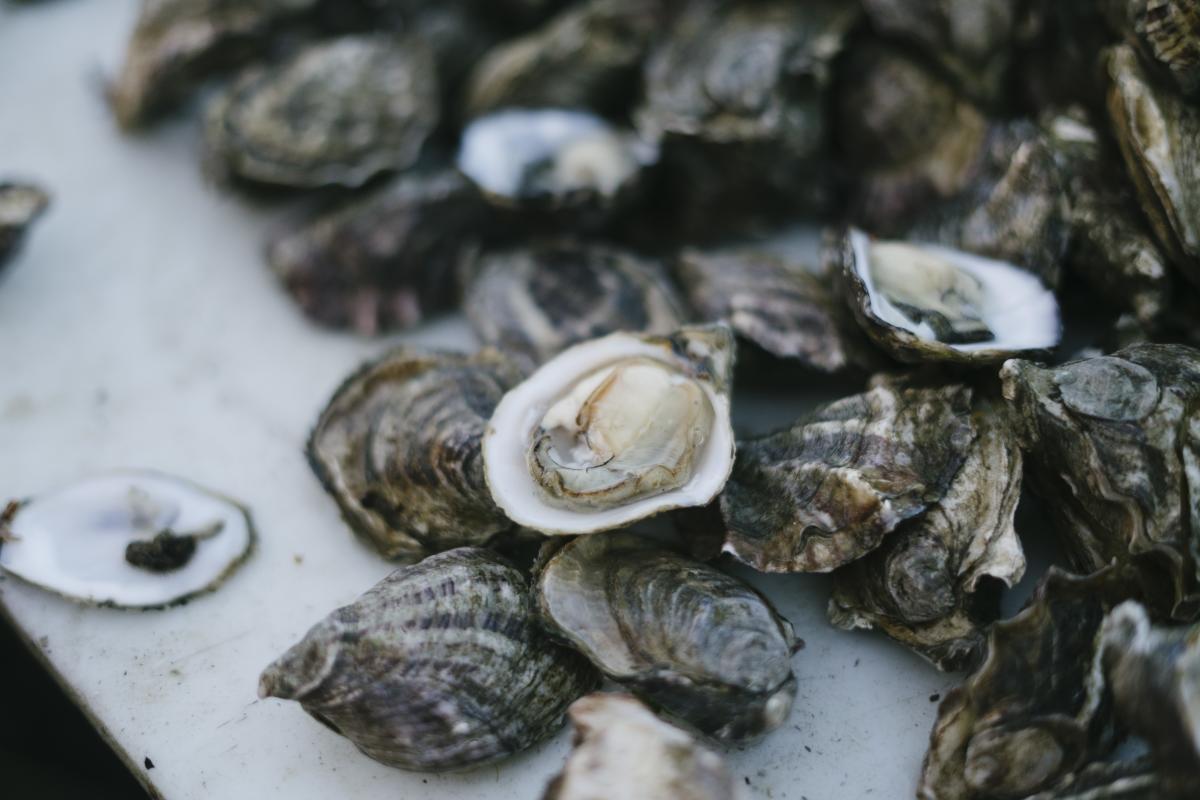 Photo provided by: Morro Bay Oyster Company 
SLO CAL is boasting with fun and adventurous experiences all over the area. Give the gift of a SLO CAL experience that your loved one will remember forever. Along the SLO CAL coasts find Kelpful, a wild seaweed cooperative that creates seaweed products like nori, kombu and even bath products from local kelp that is foraged. Take a tour of the farm and see how the kelp is turned into products to eat and use. In Pismo, Esteem Surf offers private and group surfing lessons to learn how to surf at SLO CAL's famous Pismo Beach. For the foodies in your life, gift them a tasting experience like no other. Over in Morro Bay, Morro Bay Oyster Co offers guests to come to their storefront on the weekends to purchase and shuck their own oysters. They offer a picnic area to bring a lunch and enjoy freshly caught Pacific Gold oysters right along the bay. For those looking for guided tastings, Eat, Drink, and Be Merry offers a variety of educational food tours to strike your friends' fancy. Taste and learn about favorites like wine, beer, spirits, cheese and even olive oil. If you have friends or kids interested in animals and crafting, Giving Tree Family Farm in Santa Margarita offers many different hands-on experiences such as cheesemaking workshops, goat milk soap workshops, farm tours and more!
Soothing Self-Care

Photo provided by: Life Elements
For the friends or family who live for self-care, treat them to some delightful body and skincare products that provide the spa experience right at home. Items like botanical scented candles, goats milk soaps and haircare can be found at Fablerune in Los Osos. For the adventurous friends who appreciate natural products, gift them lip balms, deodorants, bug repellants and hand sanitizers from 805 Botanicals in Atascadero. Also in Atascadero, Life Elements offers nature-based CBD infused products like bath bombs, body oils and lotions that can help relieve stress and pain while providing a relaxing self-care experience. Giving Tree Family Farm in Santa Margarita creates a variety of products such as lip balms, goat's milk hand soaps and alpaca wool dryer balls made with ingredients that come directly from the farm. Add a delightful touch to your loved ones' skincare routines with serums and cremes from Poppy Products in Cayucos.
For the cooks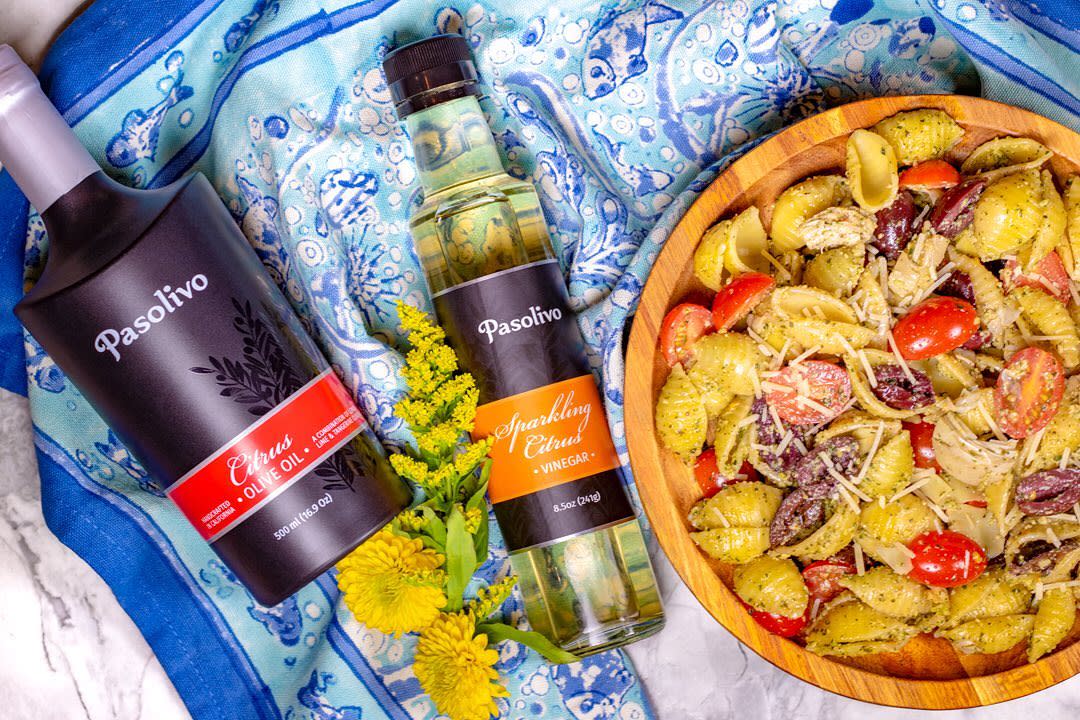 Photo provided by: Pasolivo Olive Oil 
High-quality cookware and ingredients are sought after by the amateur (and professional) chefs in your life. At Spice of Life in Paso Robles, find spice sets and herb blends for friends to add to their favorite dishes. For cooking and garnishing, check out some olive oil distilleries located all throughout SLO CAL. In Paso Robles find local favorites like Pasolivo and Kiler Ridge Olive Farm. In Templeton, Grove Provisions and Templeton Olive Oil offer a variety of flavors. In Atascadero, find The Groves on 41 and Chaparral Gardens for delicious additions to any meal or appetizer. To cook your favorite local ingredients in, check out Kehoe Carbon Cookware in Los Osos for an array of various-sized skillets, pans and utensils handmade by a local blacksmith.
For the food-lovers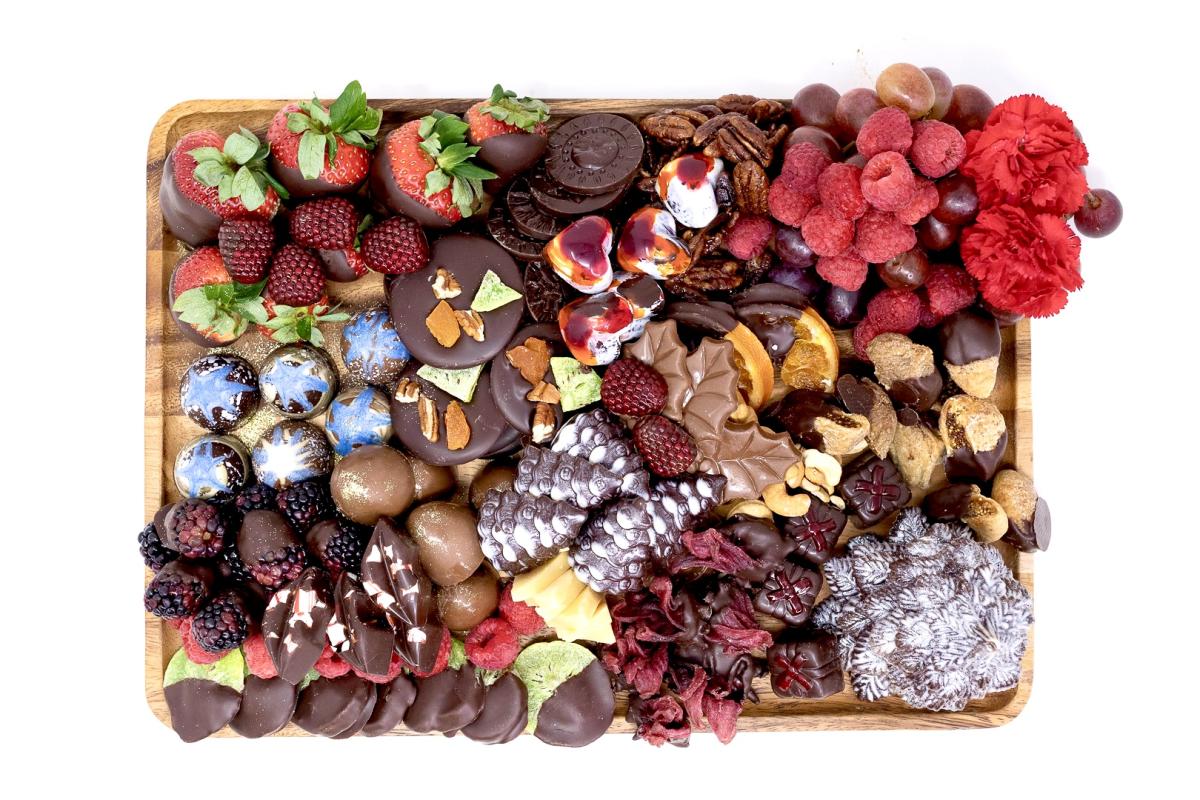 Photo provided by: Sheila Kearns Chocolate & Confections
Give a taste of SLO CAL with some delicious artisanal snacks and treats. For friends who love savory snacks, check out The Mercantile at Cattaneo Brothers for all things jerky and more. At Alle Pia Salami in Atascadero, find handcrafted salami, sausage and Italian specialties like Pancetta Tesa and Guanciale. The Pistachio Factory in Templeton offers various savory products like pistachio butters and pastes for friends to add to their favorite snack recipes. Don't forget the cheese! Over at Stepladder Creamery in Cambria, find delicious cows, sheep and goat's milk cheeses to pair with any charcuterie or accouterments. For the sweet tooths on your list, get some decadent chocolate from Mama Ganache or Sheila Kearns Chocolate and Confections, both located in San Luis Obispo. With all these products, create a tasty artisanal grazing board to bring to your upcoming holiday gatherings.
Sticking to Stocking Stuffers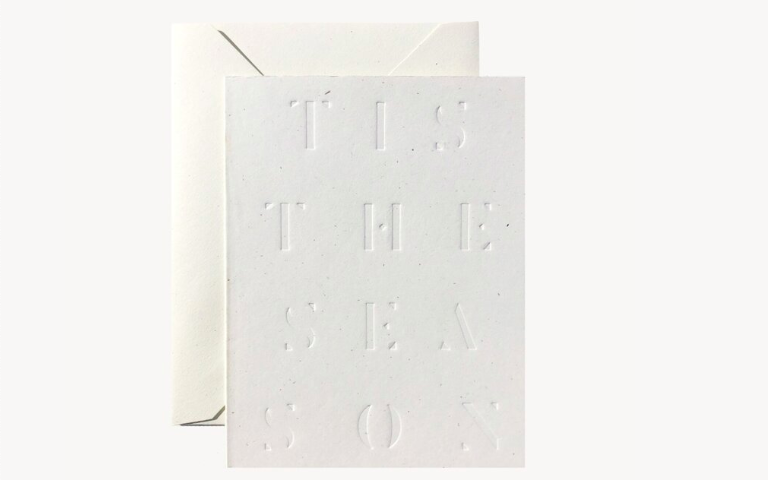 Photo provided by: Wilde House Paper
For the perfect gift items to stuff stockings, head over to Harmony Glassworks in the small town of Harmony to find hand-blown glass gifts from ornaments to nail files and wind chimes. For those interested in dainty jewelry, head over to Seaside Treasures in Cayucos to find handmade jewelry like rings, necklaces and earrings made from sea glass and pottery found around SLO CAL. For the planners in your life, help prep them for the new year with calendars, planners and stationery from Wilde House Paper's website. Give a touch of SLO CAL with aesthetic prints and apparel from Amandalee Designs that incorporate modern and clean artistic prints of popular destinations in the area. Gift cards are always a great stocking stuffer for friends to pick their own gifts.  Find gift cards to local eateries and sweet shops like Leo Leo Gelato in Paso Robles, The Dough Connection in Morro Bay and San Luis Obispo, and Negranti Creamery in Paso Robles, Atascadero, and Tin City for friends to stop by on their next trip to SLO CAL.
Luxury for loved ones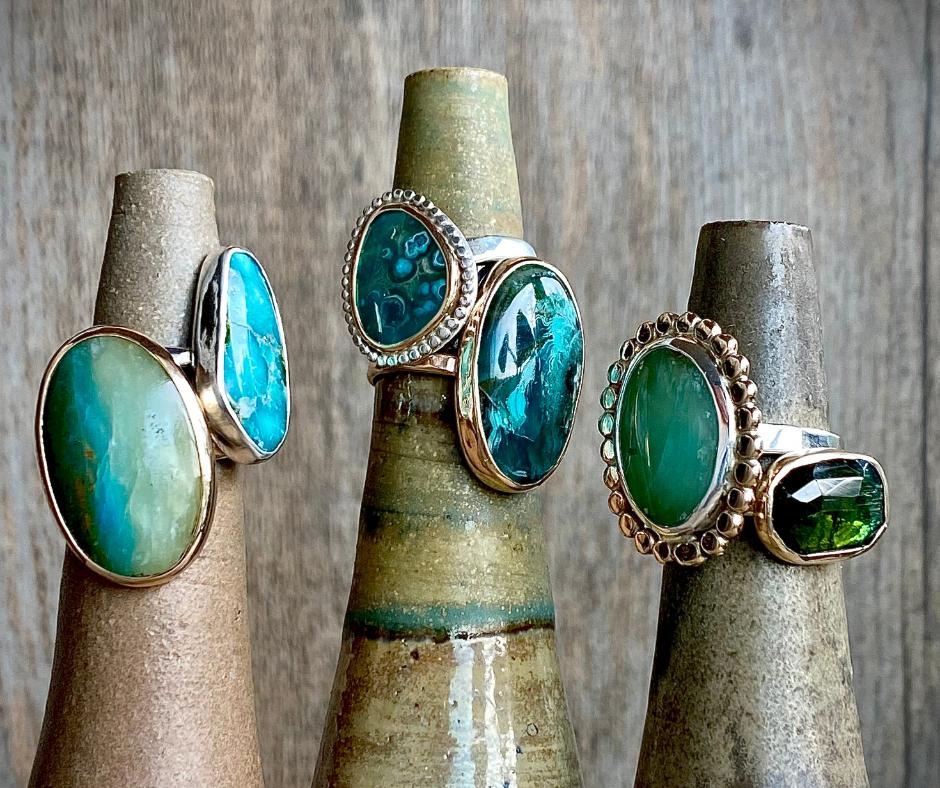 Photo provided by: SweetBella Jewelry
Gift your loved one the perfect luxurious piece or set from a local SLO CAL jeweler. Baxter Moerman in San Luis Obispo creates handmade fine jewelry with ethically sourced gemstones and recycled metals. From diamond rings to magnificent necklaces, these pieces will create the perfect gift for that special someone in your life. Another lux SLO CAL jeweler is SweetBella Jewelry. Here you can find small-batch gem-forward jewelry. By using sustainable, ethical elements like rustic recycled metals and conflict-free stones, they create handmade sought-after pieces for any jewelry lover.
Win over the wine lovers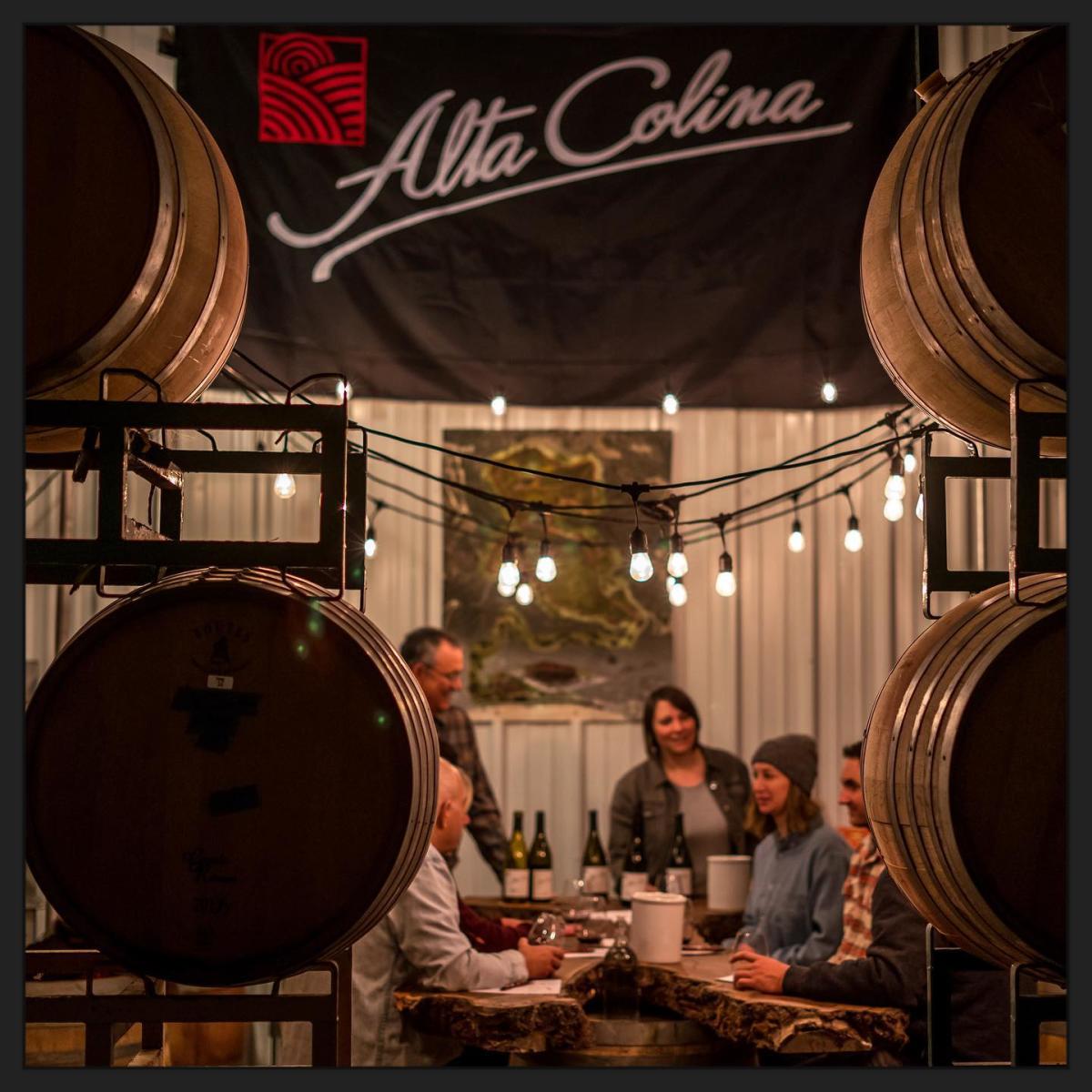 Photo provided by: Alta Colina Vineyard & Winery
You can never go wrong gifting a good bottle of wine during the holidays. Especially with SLO CAL's wine trail, there are many wineries and tasting rooms to stop in and stock up on for holiday gifts. Over at Chateau Margene, stop in to pick up luxurious Bordeaux-inspired red wines. With a tasting room in Morro Bay and an estate vineyard and winery in Creston, there are two opportunities to pick up quality wine for the wine connoisseurs in your life. Hop on over to Alta Colina in the Adelaide District of Paso Robles to find distinctive and balanced Rhone-style wines. Also in the Adelaide District, find Vines on the Marycrest for award-winning micro-production wines. Focusing mostly on their red blends, pick up a bottle that will pair with any meat dinner this holiday. Off 46 West in Paso Robles, you can find J Dusi, a family-owned and operated winery specializing in Zinfindel varietals. Continuing down 46 West, find Pasoport Wine and Pendray's Distillery who specialize in handcrafted wines, ports and spirits. Pick up a bottle of wine or a spirit for your friends to make drinks at home. For the chardonnay lovers in the family, Stephen Ross Cellars in San Luis Obispo specializes in whites and pinot noir varietals. If you have friends interested in trying wines from all over SLO CAL, Paso Robles Wine Merchant offers a wine club that provides wine from different wineries each time. By partnering with local winemakers in the area, they hand-select a special group of small-production, sustainably farmed wines to offer club members a variety of SLO CAL wine experiences.  
Bring on the Beers, Ciders, and Kombucha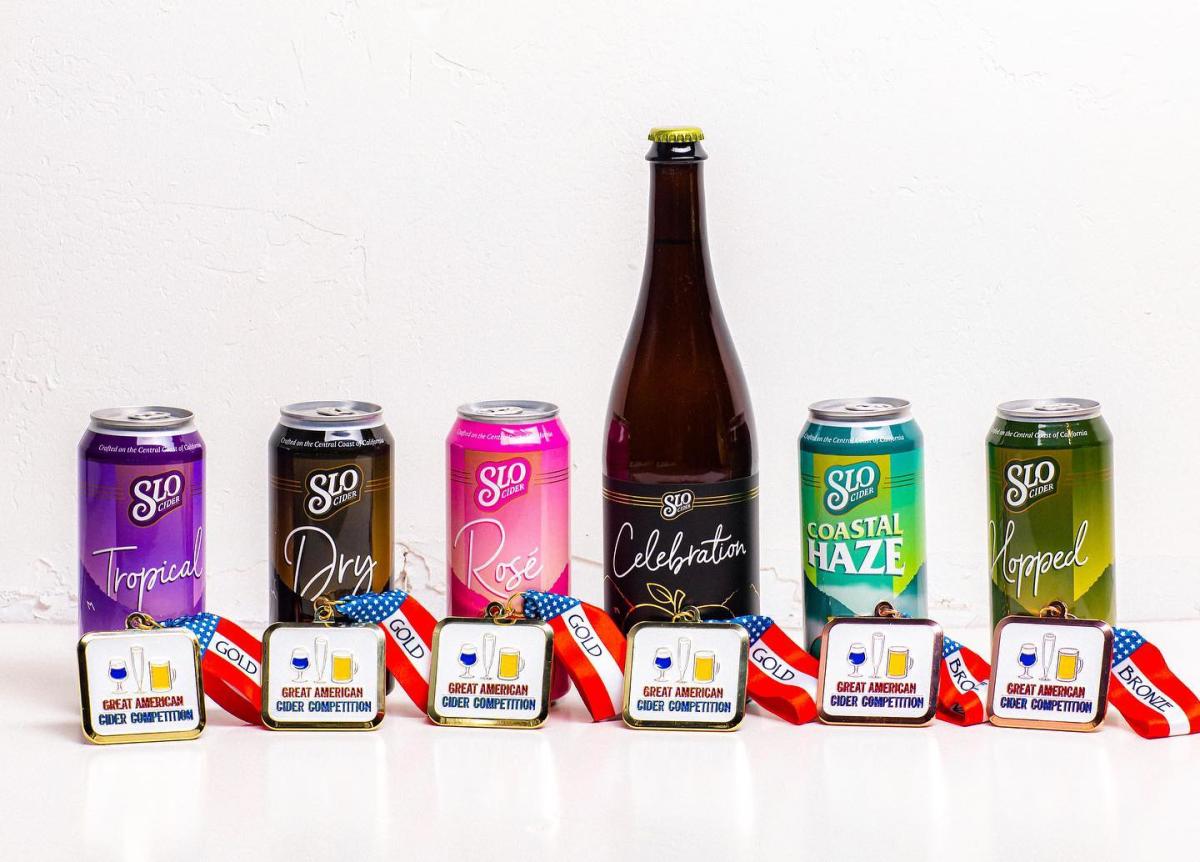 Photo provided by: SLO Cider Co
For your beer-loving friends, pick up a pack of local beers or purchase a beer club membership from one of the many breweries or cideries in the area. California Coast Beer offers canned beers and branded merchandise to gift. The tasting room, which was once an auto shop, is located in downtown Paso Robles. Membership to their beer club which offers complimentary merchandise, discounted tabs and first access to all brewery events. Over in San Luis Obispo at Central Coast Brewing, find an array of hand-crafted one-of-a-kind ales and lagers. Packaged in cans with fun and captivating designs, pick up a 4-pack or a full case for friends to enjoy back home. SLO Brew Rock in San Luis Obispo offers two club options, the brew club and the spirits club, for members to enjoy throughout the year. Members receive VIP treatment for specialty craft beers (or spirits), as well as access to exclusive member-only events, and discounted purchases. For the cider lovers, stop by one of SLO Cider Co's tasting rooms in San Luis Obispo or Paso Robles to pick up a case of their canned ciders. Popular flavors like tropical, rosé and watermelon cider will please any friends looking for a crisp refreshment. Don't worry, we didn't forget the hard kombucha. Whalebird Kombucha in San Luis Obispo is a SLO CAL staple offering an array of fruity, earthy and floral flavors to pair with the fizzy goodness.
Getting into the Spirit(s)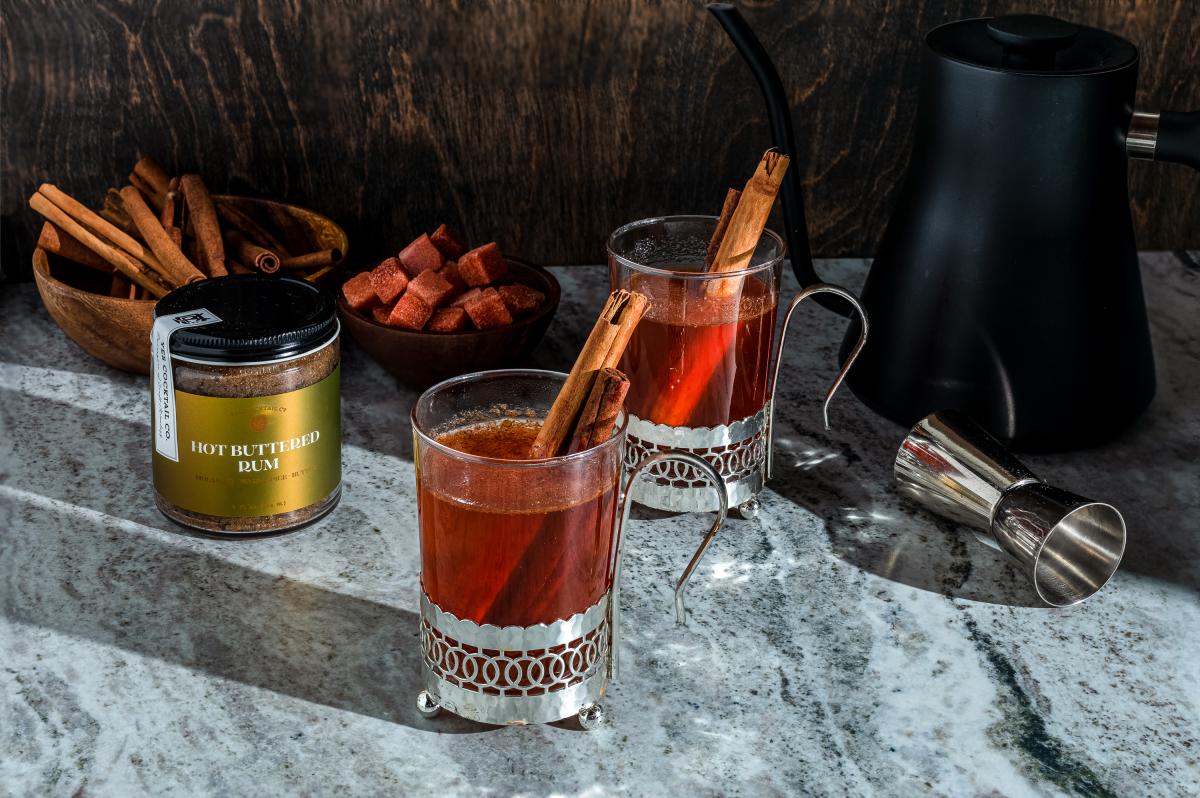 Photo provided by: Yes Cocktail Co
For those who enjoy a stiff drink on the rocks or curating their own cocktails at home, SLO CAL boasts a distillery trail to find your favorite local spirits. Calwise Spirits in Paso Robles creates handmade spirits from rums to gins and liqueurs that are distilled with bold flavors. Through their looks, tastes and smells, their spirits work to embody the feel of the central coast for consumers to enjoy at home. At Central Coast Distillery, a boutique distillery in Atascadero, you can find award-winning single-batch spirits made with quality natural and botanical ingredients. For cocktail mixers to add to your spirits, Root Elixirs creates pre-made mixers to create just the right cocktail. From flavors like strawberry lavender and grapefruit jalapeño, all you need to add is a spirit and you have a homemade crafted cocktail. Yes Cocktail Co. in Paso Robles also offers cocktail mixers to simplify the time in the kitchen while creating bar-worthy cocktails at home.
So, don't wait! There are tons of hand-crafted gifts and treats to get this holiday season to provide friends and family back home with a little touch of SLO CAL. Check out the full list of SLO CAL Crafters here.