Beryl Jewelry is a gem-forward, small-batch jewelry line created by Cindy Sassaman. As a Cambria local, Cindy has been crafting up these handmade treasures that are inspired by the colorful and intricate gems she collects.
Cindy comes from a creative family and grew up always surrounded by artists. Cindy studied photography in school and as her work progressed her art started to get more and more niche. She began experimenting with different media like photos on glass and many people kept telling her that the pieces looked like jewelry. Years later she started crafting and hobby-beading and it dawned on her that making jewelry was where she was meant to be.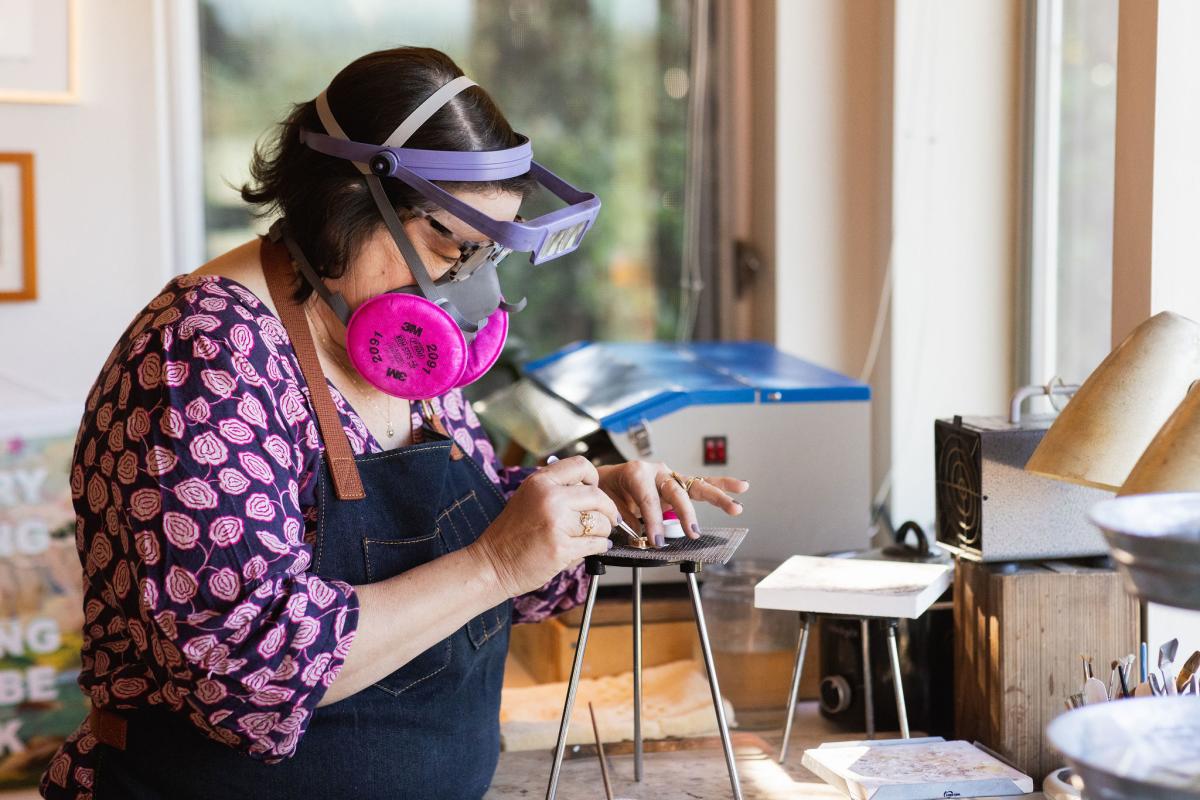 As an avid rock hound, Cindy is obsessed with gems and is always on the hunt for new ones. "[Gems are] what drives my creativity and inspires my work," said Cindy. When creating new pieces, Cindy always looks to the gemstone first to see how she will incorporate it into her work. During her free time, she enjoys walking the SLO CAL beaches and collecting stones. She also enjoys attending gem shows every year to add to her collection.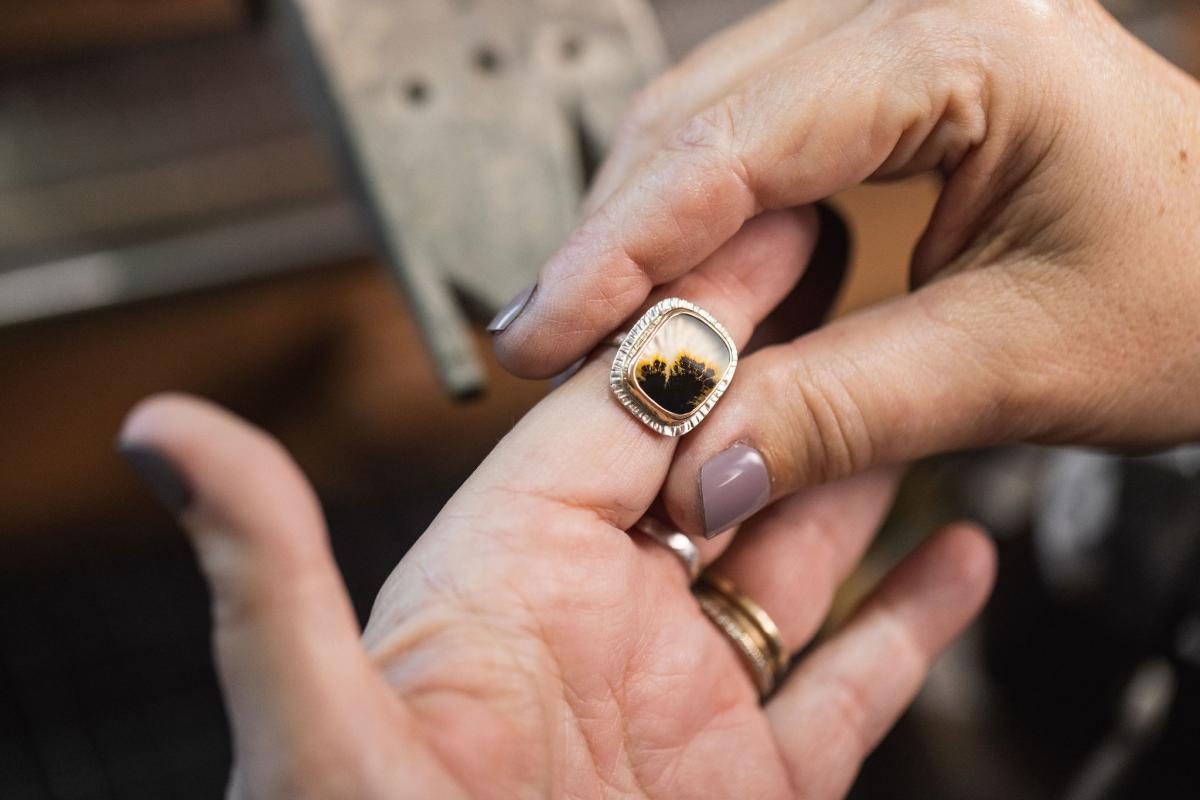 Over the years, Cindy's techniques have changed. When she first started her jewelry line as a side hustle over 10 years ago, she focused on jewelry beading and wire wrapping. During these starting years, Cindy broke her hand and couldn't work on anything for 6 months. She used this time off to determine what the next steps were for her business. This is when she considered learning and implementing metalsmithing. By implementing these new techniques and skills, Cindy was able to differentiate herself from others working with the same skill set.
"To really be able to make a ring you need to be able to fuse two pieces of metal together," Cindy explains that once she started metalsmithing rings, it quickly became a big hit and now consists of about 90% of her business.
The central coast has played a great role in her starting her business and implementing gems into her pieces. "Being an artist, living in a beautiful place is always inspiring. We have so much here visually that could inspire any artist." Cindy also appreciates the support she gets from other artists in the community. "We always say it's community over competition."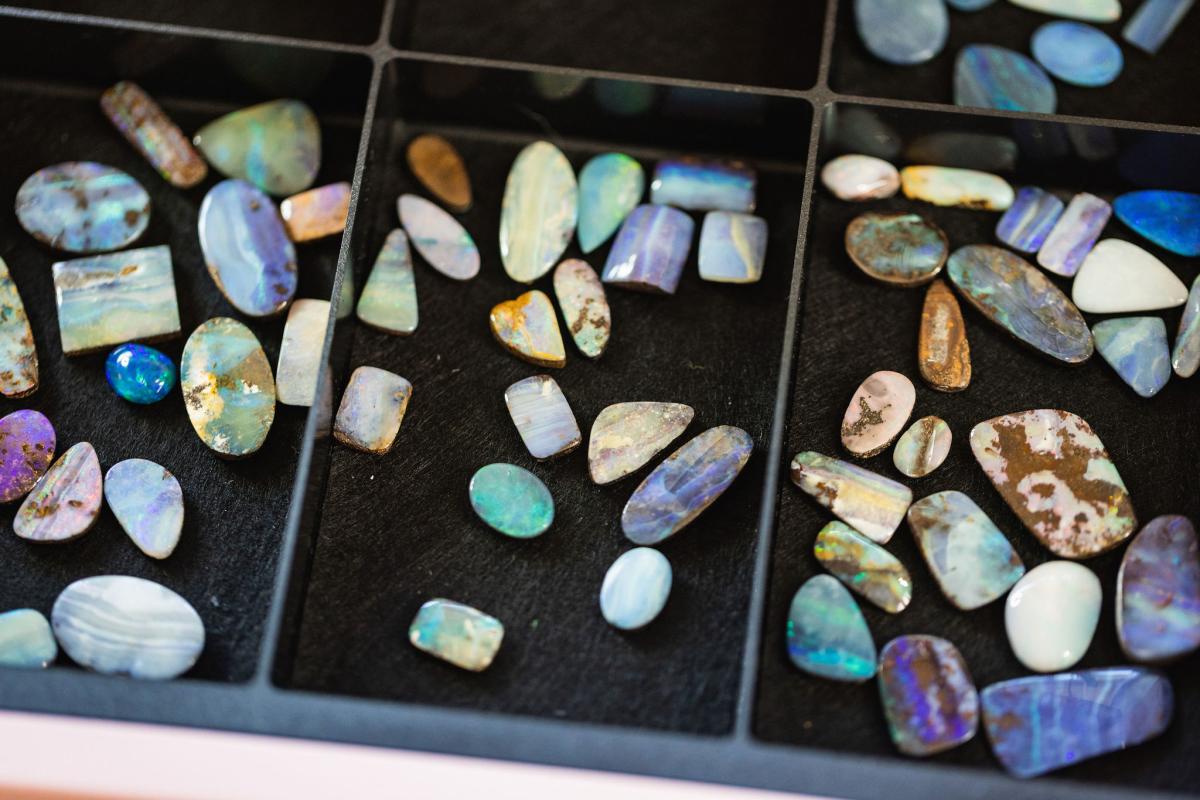 Beryl Jewelry can be found at various shops around SLO CAL including Slabtown Mercantile in Cambria, Smoobage in Morro Bay, Hands Gallery in San Luis Obispo, and Slocally Made's annual holiday pop-ups. Visit their website beryljewelrydesign.com for more information and stay up to date with their latest designs by following their Instagram at @sweetbellajewelry. You won't want to miss out on these SLO CAL Crafted treasures!
​Photos by: Acacia Productions