Leatherworker and crafting extraordinaire Emma Thieme transforms leather into true pieces of art through her craft at Maven Leather. Maven is a boutique leather and design gallery with an open studio setting located in downtown Cayucos. The gallery is a local hub where visitors can see and purchase Emma's hand-crafted leather products.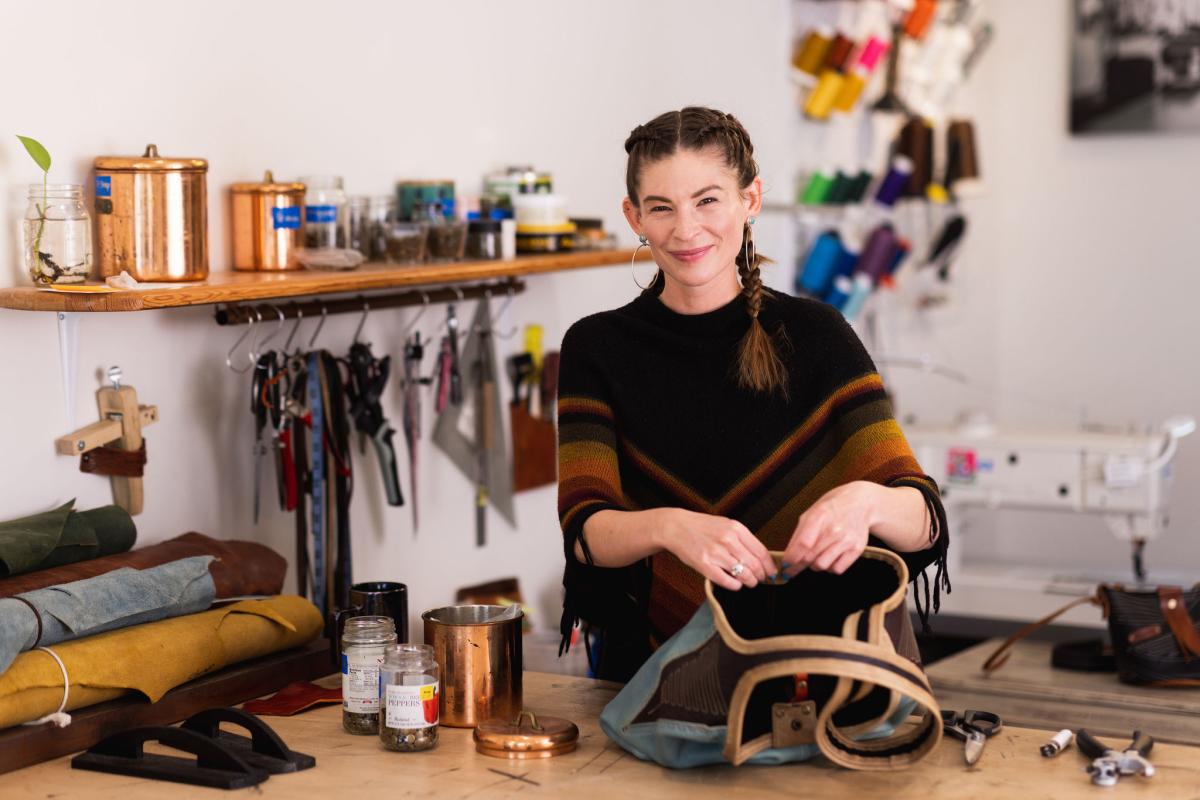 ​Photo credit: Acacia Productions
Emma Thieme has been sewing since before she could remember and has had a passion for transforming clothing and goods from a very young age. While Maven Leather has been in business since 2015, Emma has been working with leather for over 14 years. She got into leatherwork after a friend gifted her with a bag of leather scrap. From there she got into working with leather and then went on to move to New Jersey from her home state of Maine to study auto upholstery.
After moving to SLO CAL in 2020, Emma knew it was the place for her and her craft. She felt an instant connection with the community, and everyone was so supportive of her business. Emma refers to her products as functional art because while they are true pieces of art on their own, they are also practical and wearable. She creates purses, bags, luggage, wallets, home interior items and the occasional auto-upholstery projects.

​Photo credit: Acacia Productions
Emma uses minimally processed hides in her products because it shows the marks, wrinkles and the beauty of life which are typically seen as imperfections in the mass-produced world. She also incorporates natural dyes into her work using plant and insect dyes. She likes using natural dyes because not only is it sustainable, but it's an ancient practice where she doesn't always know what the end product will be.
The best way to see the whole picture is to visit the Maven Leather gallery in Cayucos to see the fine craft in person. Maven Leather products can also be found at the Cayucos Collective, Hotel San Luis Obispo, and The General Store in Paso Robles.