Starting in 1988 as a micro brewpub, SLO Brew has grown into a loved component of SLO CAL as well as one of the longest-standing brewpubs in California. Known for their hand-crafted micro beers, quality dining, and entertainment, SLO Brew brings the community together over craft products created right in SLO CAL.
Initially starting out with only 4 beers, they have expanded to an extensive collection of various brews. "The brewer's association says it's got to be small, independent, and traditional. I have a different take on that," says SLO Brew brewmaster, Steve Courier.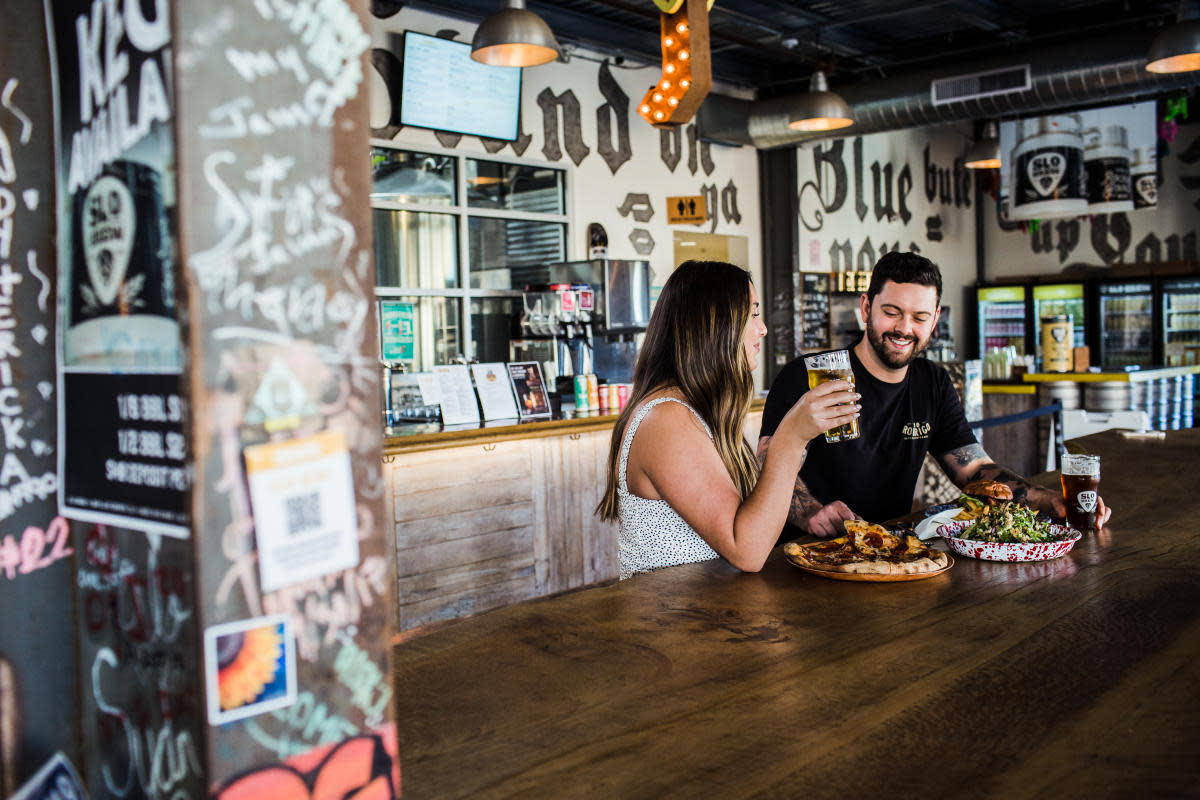 Photo credit: Acacia Productions
SLO Brew Rock is known for its variety of flavors and touches that make its product so unique and special. Using lots of fruits, and different yeasts and hops, SLO Brew puts their own spin on craft beer, seltzers, and spirits. They are always exploring new ingredients and flavors to create the next best crowd-pleaser. While they have many beers on tap, they are also known for their spunky-branded canned options for friends near and far to try.
Along with their SLO CAL Crafted brews or spirits, SLO Brew Rock plays a pivotal role on the central coast as a community center for events, concerts, and quality dining. Stop by for crafted food, whiskey tasting, or world-class entertainment as they boast a large event space for all to enjoy. With lots of outdoor space and room to roam, it acts as a hub for SLO CAL to get together, debrief, and enjoy the quality SLO CAL Crafted products that come out of the community.
​Header Image photo courtesy of: SLO Brew Rock