Good waves and good wine make these the perfect spots for your team to work, play, plan, and connect
The breakneck pace of modern business and the reality of remote work can wear out even the most energetic, well-tuned team. Ready to get some perspective? Here in SLO CAL, we take our cues from softly rolling hills covered in vineyards, and sparkling ripples on the ocean. This isn't a place for business as usual: it's a place for your team to reinvigorate, recommit, and renew.
Conveniently located on the Pacific Coast halfway between Los Angeles and San Francisco, SLO CAL offers a wide array of venues for company offsites of 50 people or less. All facilities lie within 30 minutes' drive of San Luis Obispo County Regional Airport (SBP), and near one of two major California highways: Highway 1 and Highway 101.
Up and down the coast, SLO CAL boasts retreat spaces that promote collaboration and comfort. Here, we pick five of the best small-group destinations for your next retreat — including two that are brand-new to the Central Coast. Whether you're looking for intimate conference rooms, cutting-edge audio-visual services, onsite farm-to-table catering, or spellbinding views, you'll find it here.
The Sea Venture Beach Hotel, Pismo Beach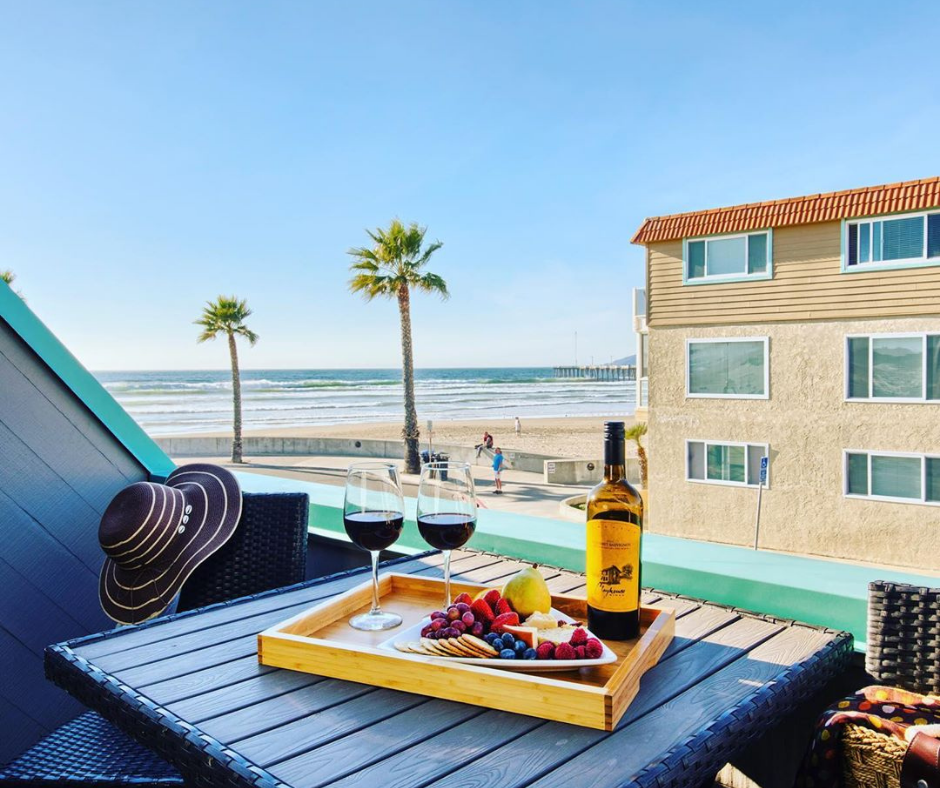 The amenities for group retreats at this property are many, but none beats direct access to one of the best beaches in California. In fact, every meeting room at The Sea Venture offers views of the glittering Pacific Ocean, including a beachfront terrace. Whether you're looking for an intimate conference from several meeting spaces of varying sizes, all ADA-accessible, with complimentary wi-fi, and configurable for classroom, banquet, cocktail party and presentation settings. Versatile onsite catering makes the most of nearby farms, ranches, harbors and wineries. Groups have their choice of any number of activities, including golf, wine tasting, surf lessons, fishing, and horseback riding on the beach. Excellent dining options, wine tasting rooms, boutique shops and other Pismo Beach specialties lie within walking distance. The hotel can book up to 50 guest rooms for retreats, most of which include a private balcony hot tub. Free parking at The Sea Venture is included for guests — a real treat considering its proximity to the beach.
The Inn at Morro Bay, Morro Bay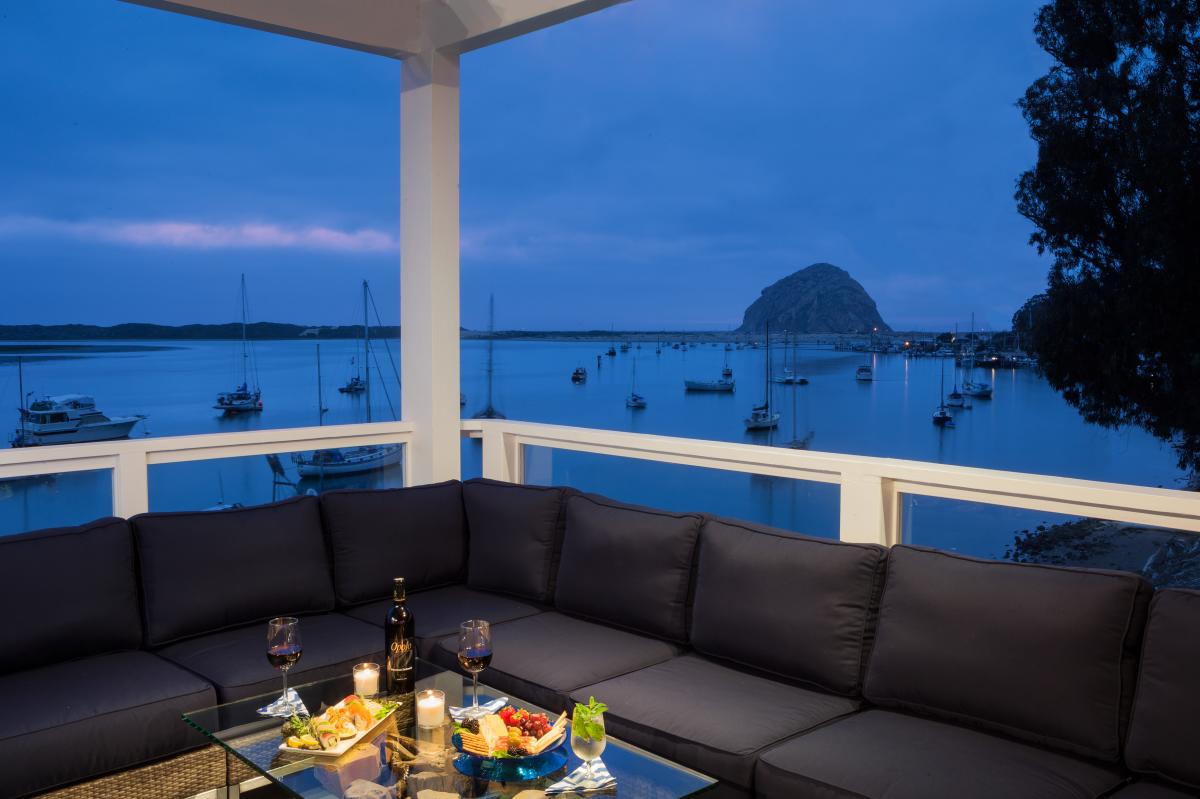 The appeal of this favorite property lies in its spectacular position on the Morro Bay National Estuary, surrounded by 4,000 acres of woodland in Morro Bay State Park. In other words: it gives the word "retreat" a whole new meaning. The Inn at Morro Bay offers an intimate destination with the versatility to host meetings indoors, outdoors, or both. The onsite restaurant, lounge, and catering feature bounty from Morro Bay Harbor, located just north along the Embarcadero, as well as beverage and bar services — and a bayside view that includes glimpses of Morro Rock. The hotel also offers comprehensive audio-visual equipment and support, complimentary wi-fi, and configurable meeting spaces including rooms appropriate for as few as 20 people. Guest rooms are comfortably appointed in contemporary coastal style, with views of the peaceful bay and access to the heated outdoor swimming pool and whirlpool. As part of Morro Bay State Park, The inn is just steps away from the historic Morro Bay golf course. Other nearby attractions for groups include wine tasting, Hearst Castle, kayaking, and hiking.
Brand-new: Geneseo Inn, Paso Robles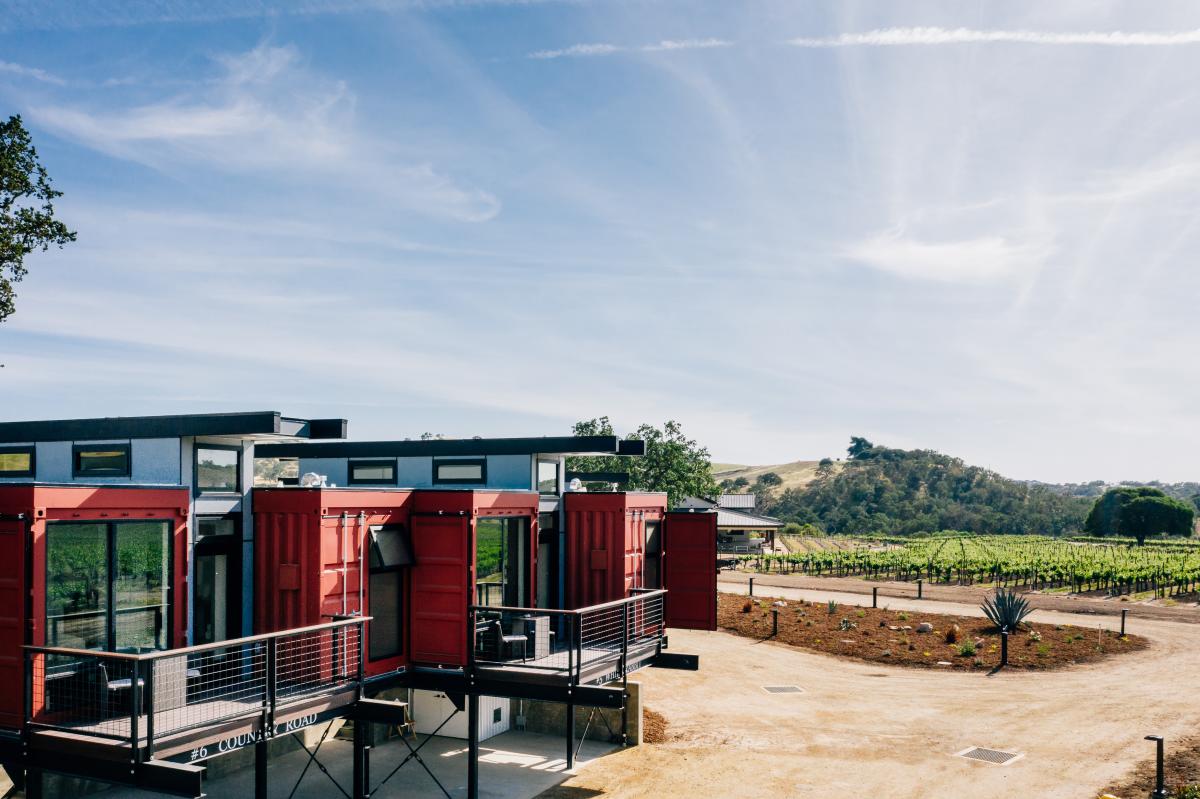 As part of CASS Winery, this boutique property is steeped in Paso Robles wine country, one of the most up-and-coming wine and culinary regions in the nation. Built in a modern architectural style, the inn is creatively devised from industrial shipping crates and boasts views of the winery's 145 acres of vineyards below. The inn offers eight separate suites and accommodates up to 16 people. For meeting spaces, the winery makes its intimate cellar room and outdoor terrace available, as well as its bar for cocktail party settings. CASS Winery offers a sit-down cafe menu paired with wines for groups up to 26 guests, as well as breakfast baskets composed by the winery's executive chef each morning. When it's time to play, there's Camp CASS, a robust selection of exploratory team-bonding experiences to share, like olive oil pressing, beekeeping, culinary, winemaking and sommelier classes. If the folks on your team enjoy food and drink, they'll love to visit Geneseo Inn.
Brand-new: Hotel Cerro, San Luis Obispo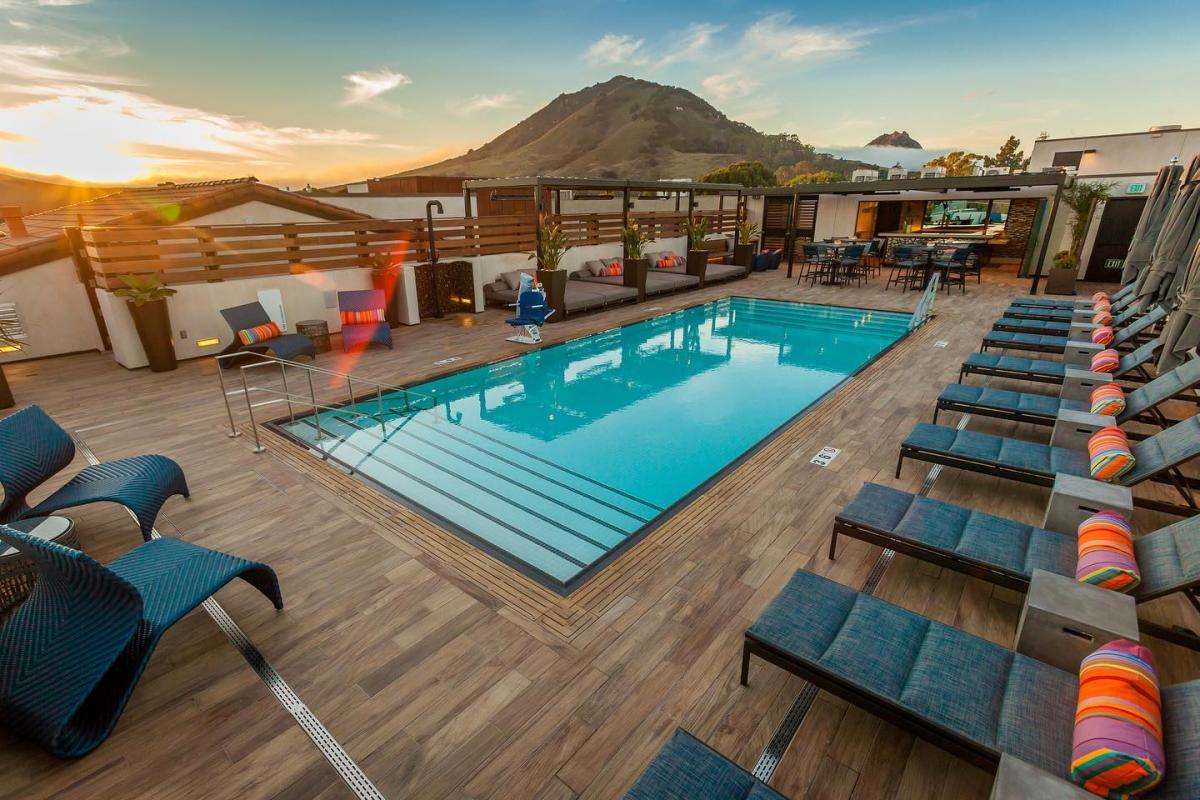 Photo provided by: Hotel Cerro
Situated in downtown SLO, Hotel Cerro lies at the heart of SLO CAL style. Sophisticated and contemporary, this boutique property offers a wide range of amenities for small-group retreats of up to 20 people. Hotel Cerro includes several event spaces to accommodate your team. On the 2nd floor, the Olive Tree can accommodate up to 40 people, seated, and can be configured as either a conference or presentation space. The space is filled with beautiful natural light and opens to a quiet garden and fire pit. Slightly more intimate, the Penthouse Loft suits a cocktail configuration with room for up to 20. Or to really wow your team, take it up to the Rooftop Pool Deck for cocktails, with 360-degree views of the mountains and city. Modern-appointed rooms, access to Edna Valley and Paso Robles wine country, and steps-away proximity to dining, shopping, cafes, entertainment and more make this an ideal spot for a successful team getaway.
Ocean Point Ranch, Cambria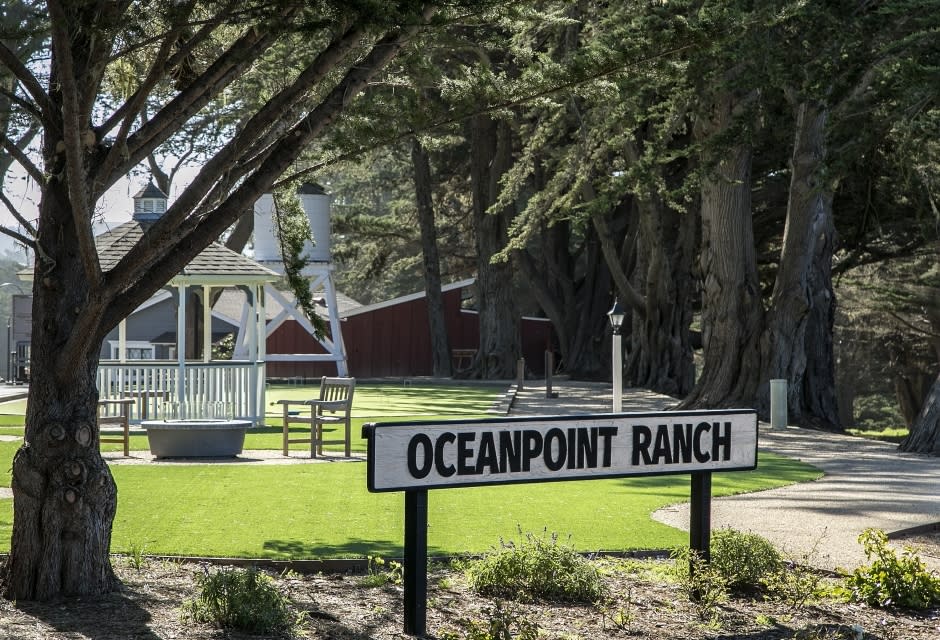 Photo provided by: Ocean Point Ranch
Staying true to its heritage as what was once a coastal rancho, Ocean Point Ranch brings a bit of cowboy chic to seaside Cambria. The property looks out over Moonstone Beach and encompasses nine acres of seashore just 10 minutes south of San Simeon and must-see Hearst Castle. For small-group corporate retreats, expect a wide array of configurable spaces, both indoors and out. The Canteen offers an indoor setting with family-style tables and a rustic fireplace for meetings of up to 50 people. When you want to blow off some steam, the outdoor Moonstone Corral lets guests hang out by the fire pit and play classic lawn games like horseshoes, bocce and croquet. Guest rooms adhere to a ranch-chic aesthetic, some with seascape views and fireplaces. Parking, wifi, and campy cowboy fun are all on the house.