Don't be caught in SLO CAL without these wine tasting must-takes
You've picked the dates, notified your boss, and bought those coveted tickets to that insanely delicious winemaker dinner. It's finally time for your SLO CAL summer wine tasting trip to begin! Isn't it amazing how much the anticipation adds to the experience? With a slower pace of life and a bigger value placed on quality over quantity, you won't leave these SLO CAL Crafted® wineries disappointed. That is—if you remember to pack correctly! From bikinis and picnic baskets to bocce ball-appropriate white linen, here's what you should be throwing in your bag before you hit the road. See ya in SLO CAL!
Cool, Coastal Edna Valley and Arroyo Grande
Vibe: Chill yet sophisticated
Claim to fame: Edna Valley, located just a few miles from downtown San Luis Obispo and the Pacific Ocean, is a cool climate region known for elegant Pinot Noir and Chardonnay.
Pack: World class wine warrants thoughtful consideration. Bring a notebook to jot down your favorite wines at Biddle Ranch Vineyard Tasting Room, a jacket to keep warm when coastal breezes blow, your game face for a rousing game of bocce ball at Baileyana, Tangent and True Myth Winery, and your dancing shoes (live concerts abound each summer throughout SLO Coast Wine region; many with food options and wine available by the glass). Be sure to stop by nearby Arroyo Grande for antique shopping and wine tasting not far from the coast. (Timbre Winery, located in the village, serves up boutique wines grown from Santa Barbara-sourced grapes). Bring a tote bag or two—you may find a few bottles—not to mention collectibles—that you just can't live without.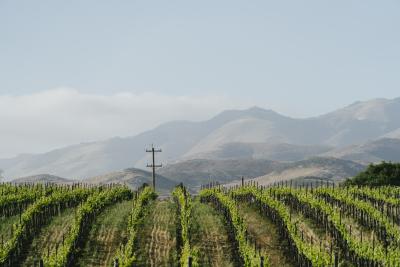 Pristine Avila Beach
Vibe: Relaxing and rejuvenating
Claim to fame: Calm waters make for the perfect place to paddle-board by day, but come sunset, it's all about unwinding with a glass of local wine.
Pack: Planning a drive from San Luis Obispo's breathtaking Perfumo Canyon through See Canyon to peacock-dotted Kelsey See Canyon Winery. Don't forget your picnic basket and binoculars, as the hilltop views overlooking the ocean and Morro Rock are gorgeous, and you'll want to linger for a while. Nearby Avila Beach boasts laid back tasting rooms like Peloton Cellars as well as natural hot springs. Pack your flip flops and pause for a soak at Avila Hot Springs or Sycamore Mineral Springs, where you can enjoy wine by the glass. Also keep an eye out for farm stands selling market fresh produce along the way. Pack an assortment of cheeses and pick up some fruit and fresh baked bread to complete your wine tasting snack pack on the go. At Avila Valley Barn, you can grab yummy plums and pet cute ponies! We should add: hand sanitizer and baby wipes are also a good idea.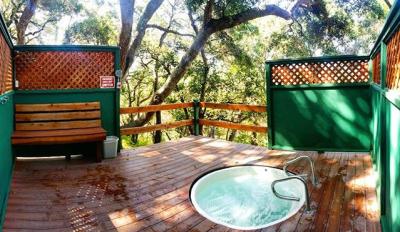 Pleasure-packed Pismo Beach and Grover Beach
Vibe: Classic Cali cool
Claim to fame: Sun, fun and wine
Pack: Wine tasting just got groovier. Fill a beach bag with powerful SPF, a good book, a broad-brimmed hat, and even a swimsuit, if the mood strikes. When you're tasting in Pismo Beach and Grover Beach, the sand is truly mere moments away. Sans Liege Wines is a funky art-lined wine bar and shop in Pismo Beach with a rainbow of modern wines to try.  The tasting room at the Monarch Grove in nearby Grover Beach is a spectacular experience even when the butterflies aren't migrating, offering up plenty of lush local wines all in one sitting. Don't forget your reusable straw if you plan to grab lunch—in SLO CAL, plastic straws are only available upon request, and reducing plastic use helps keep our coastline, ocean and inhabitants healthy.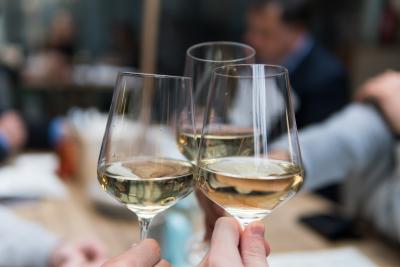 Bold, beautiful Paso Robles
Vibe: Cowboy country meets wine country
Claim to fame: Cabernet Sauvignon is king in Paso Robles Wine Country, but bold blends also beckon with equally alluring charm.
Pack: If you're heading to one of Paso Robles' more than 200 wineries, be sure to bring your cowboy hat, light-weight protective clothing (especially if taking on a vineyard tour), and comfy shoes. Although it's tempting to go for fancy heels, we recommend packing boots, sneakers, or sandals, as you never know when the mood might strike you to traverse about the vineyard, explore a wine cave (see: Eberle Winery Wine Caves), or winemaking facility. Although there are a slew of wineries offering sit down meals in Paso Robles, like Cass Winery (not to mention all the farm-to-table eateries located in downtown Paso), you'll always want to have a bag of nuts or a few pieces of fruit handy to hold you over between stops. No one likes a hangry wine taster.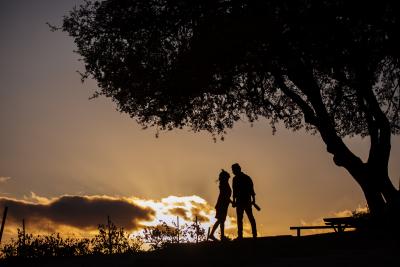 Super scenic Templeton/San Miguel
Vibe: A Quiet place unchanged by time
Claim to fame: Rural, quaint Templeton and rustic San Miguel are both great places to enjoy the picturesque agricultural scenery and a glass of locally sourced wine (in Templeton, you'll find craft beer and spirits, too).
Pack: Heading to San Miguel's Pleasant Valley Wine Trail? Bring an extra jug of water, a full tank of gas, your wine opener and a picnic blanket (many wineries out here are dog-friendly, so don't forget your dog's treats and water bowl). Stop by a tasting room and grab a bottle to go, then see where the road takes you when the pavement ends. Yes, you will absolutely want to download a map before you leave the hotel—sometimes cell reception can be spotty out in San Miguel, especially if you wander out toward the ranch-land of Shandon, Creston and Cholame. Heading west through Templeton toward the coast of Cayucos (taking the Highway 46 West Wine Trail), you'll find a plethora of stops catering to every taste, including a castle of wonders at Tooth and Nail Winery. Don't forget a jacket—although temps soar to triple digits in Northern SLO CAL each summer, nights can still be chilly. That's actually called a diurnal temperature swing—it's very good for the grapes in the famed Templeton Gap; not-so-good for those wearing just a pair of short-shorts and a crop top!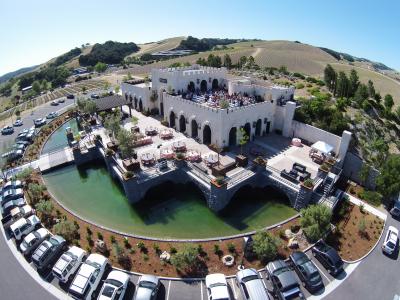 Enchanting Highway 1
Vibe: Breathtaking coastal views meet historic sights
Claim to fame: Home to Ragged Point and Hearst Castle, this stunning seaside excursion is made even more magical with wine in hand.
Pack: Driving up Highway 1 along PCH and through Ragged Point, Cambria, and San Simeon, you'll feel a change in the air (we're not just talking about a cooler temperature). Since the 1960s, this region of SLO CAL has offered up a meditative retreat. Bring your yoga mat and a pair of hiking shoes, so you can truly experience the region's beauty between tasting stops. Cambria is home to Stolo Family Winery, where bright, acidic whites are grown a stone's throw from the ocean. Wine tasting at Harmony Cellars, near the Swiss-built storybook town of Harmony (population 18) is a totally unique experience, as is sipping local wine while overlooking the ocean at Ragged Point Inn Restaurant. If you fancy yourself a shutterbug, this is the place to break out the professional camera!