Adventure lurks around every corner in SLO CAL, especially on Saint Patrick's Day! Craving a festive green beer or an exploration of SLO CAL's flush green Irish Hills? This is your guide to getting your Irish on and celebrating St. Patrick's Day in San Luis Obispo County. 
1. Take a Green "Spring" Hike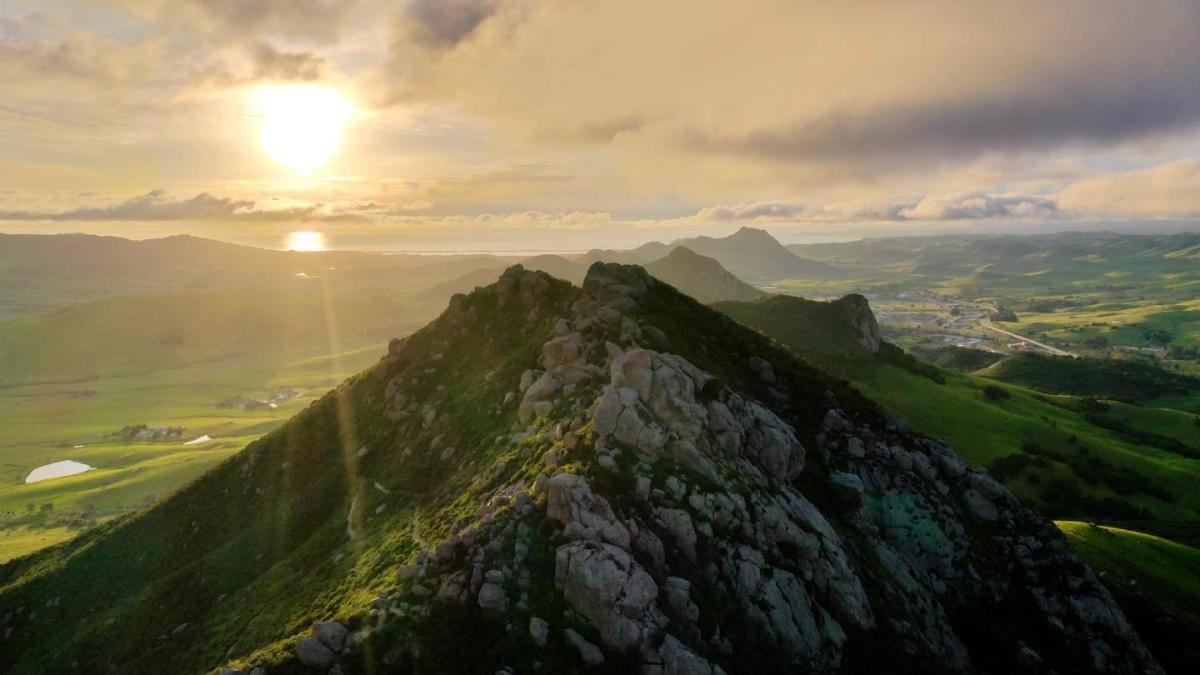 Photo by: @ps_aerial_imaging 
Did the groundhog see its shadow? We know spring doesn't officially arrive for a few days, but SLO CAL's hills and fields are ready to be gazed upon. Check out San Luis Obispo's Irish Hills Natural Reserve to get lost in the beauty. You'll feel like you are in the heart of Ireland. But if you're hiking in the hills, you might not have the best view of the hills (it's a forest and tree kinda thing). Consider too Cerro San Luis Obispo to cast your eyes on the Los Osos Valley. Or perhaps take a drive up Prefumo Canyon road. Even further out, Montaña de Oro State Park, whose name literally means Mountain of Gold. Summit the park's Valencia Peak, or check out the miles of Bluff Trails. See if you can imagine yourself in Ireland. It won't be hard. Travel up Highway 1 to Morro Bay's Black Mountain, the ADA-compliant Fiscalini Ranch Preserve in Cambria for a walk along gorgeous green bluffs, or stop outside Ragged Point Inn for the "Portal to Big Sur" for the most iconic Irish-esque cliffs. Also, try out Atascadero's beautiful Three Bridges Trail with five different trails that provide the moderate difficulty necessary for a quality workout. With 103 acres to explore, there is a lot of green to be seen at Three Bridges. For a lighter stroll through the greenery, consider Cal Poly's Arboretum. Here you'll find plants from the world's Mediterranean climates with textures and blooms, unlike anything you've ever seen. 
Remember, all these trails are moderate in difficulty, so make sure to wear appropriate clothing and bring water.
2. Take Home Some Green Plants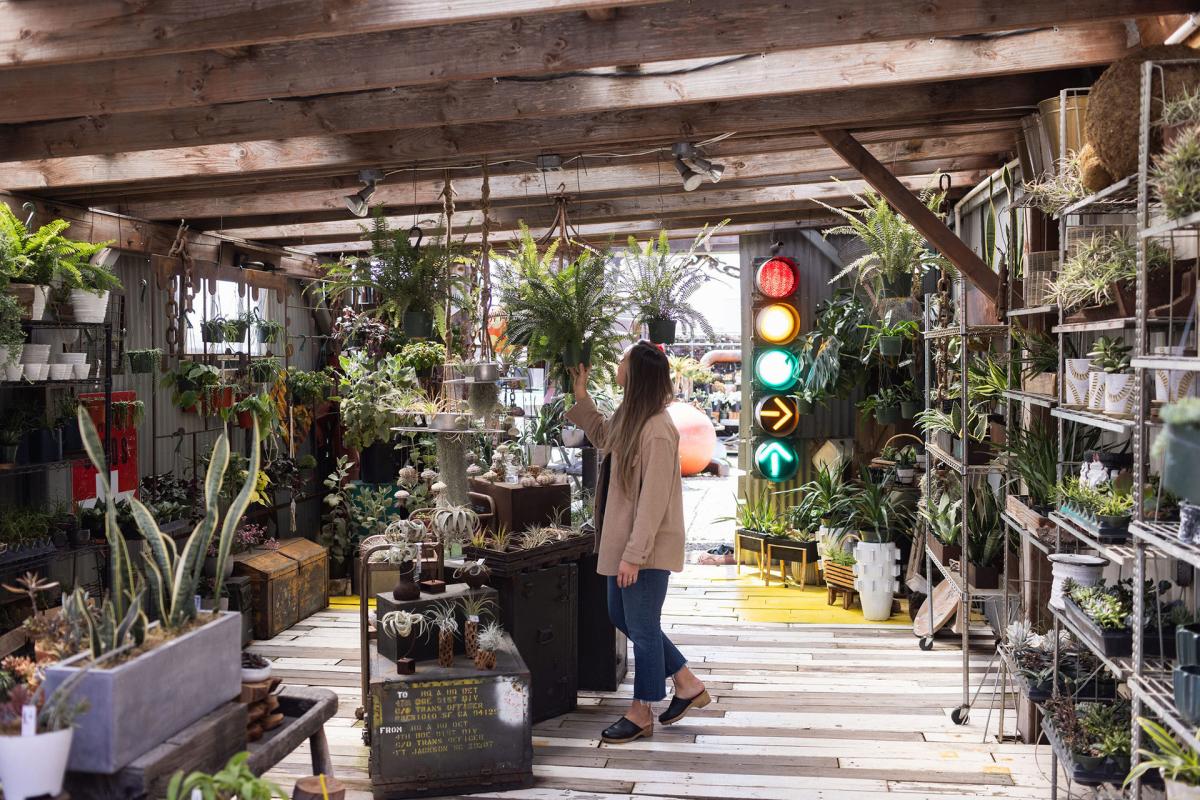 Photo credit: Acacia Productions
Are you looking forward to spring cleaning? Consider cleaning the air a little more with a houseplant bought in SLO CAL. When you leave the Arboretum, you'll probably have parked in front of the Poly Plant Shop. This nursery has limited hours Thursday-Saturday but offers more miniature succulents, cacti, and other varietals. Over in downtown San Luis Obispo find Blackwater, a local gift shop selling modern home goods with a grand focus on plants and flowers. Another great stop for plants is The Place on PCH. Located in Oeano, The Place has a variety of plants, pots and other pieces of art. Meanwhile, the iconic Cambria Nursery will entertain you for hours as you walk their gardens and select the plants you're interested in taking home. Don't miss strolling through the Cambria Pines Lodge next door, where you will probably want to consider staying or eating after gorging your eyes on green leaves.
3. Indulge at SLODOCO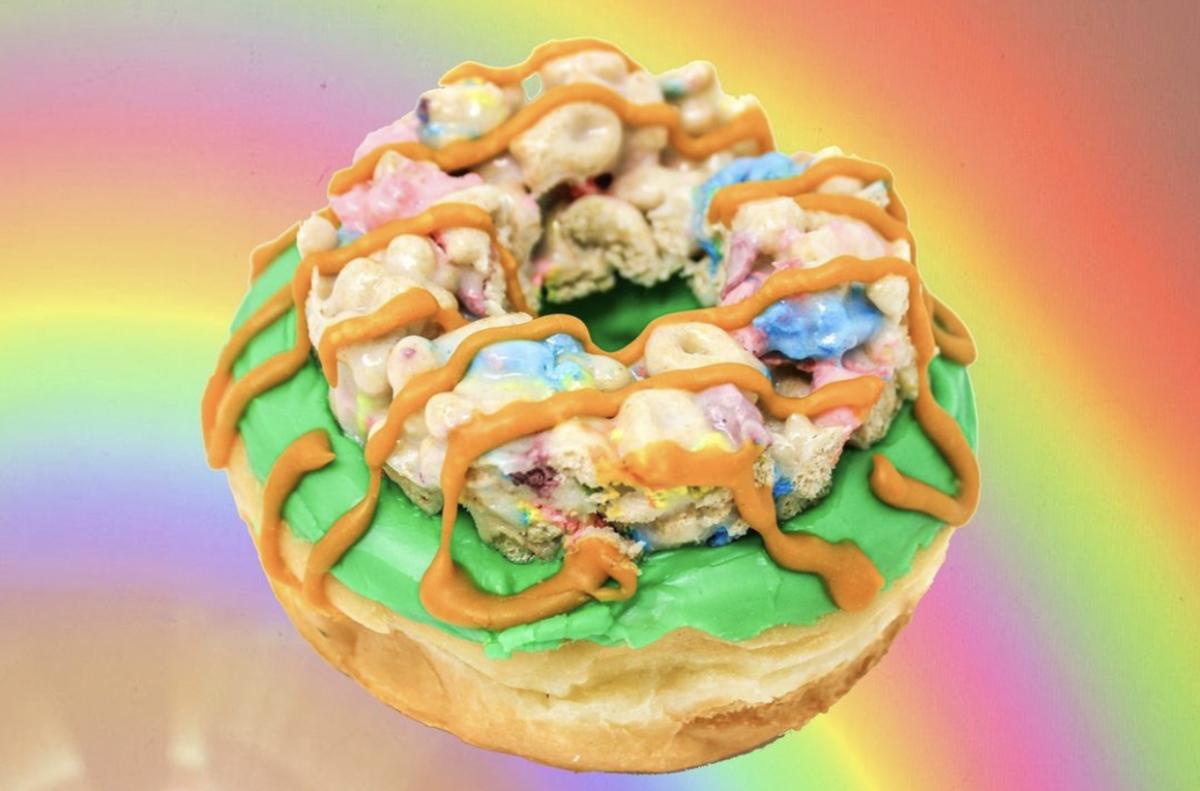 Photo credit: slodoco
Okay, so you need a donut for your drive to Ragged Point? Check out the special St. Patrick's day themed donuts from SloDoCo. They have options from green vanilla dipped donuts, donuts decorated with Lucky Charms and even double-decker donuts for maximum sugar intake. These confectioners are always on the latest theme and craze, so stop in for their mind-blowing selection and don't be surprised if you have to wait in line. 
4. Head to Downtown SLO for a Leprechaun Scavenger Hunt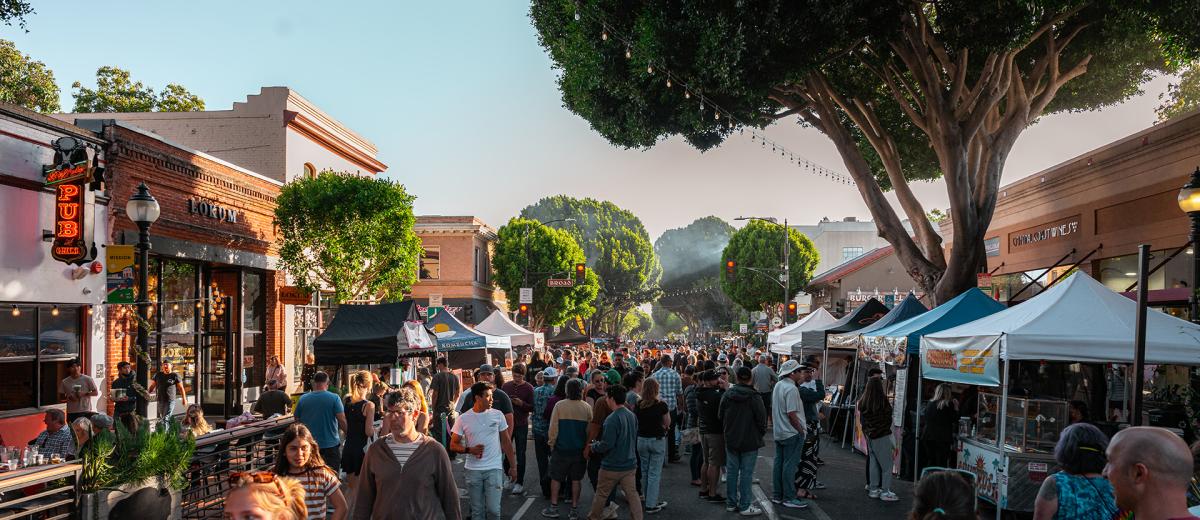 Hit the San Luis Obispo Thursday night farmers market on March 16 for a St. Patrick's Day scavenger hunt! The Leprechaun Lost event will provide kids ages 3-12 with secret clues to find the missing leprechauns hidden down Higuera Street. Participants can collect all the lucky coins and receive a prize! After completing the scavenger hunt, hit the farmers market for mouth-drooling food, produce and sweets to enjoy.
5. Wear Your Green and Head to The Pub!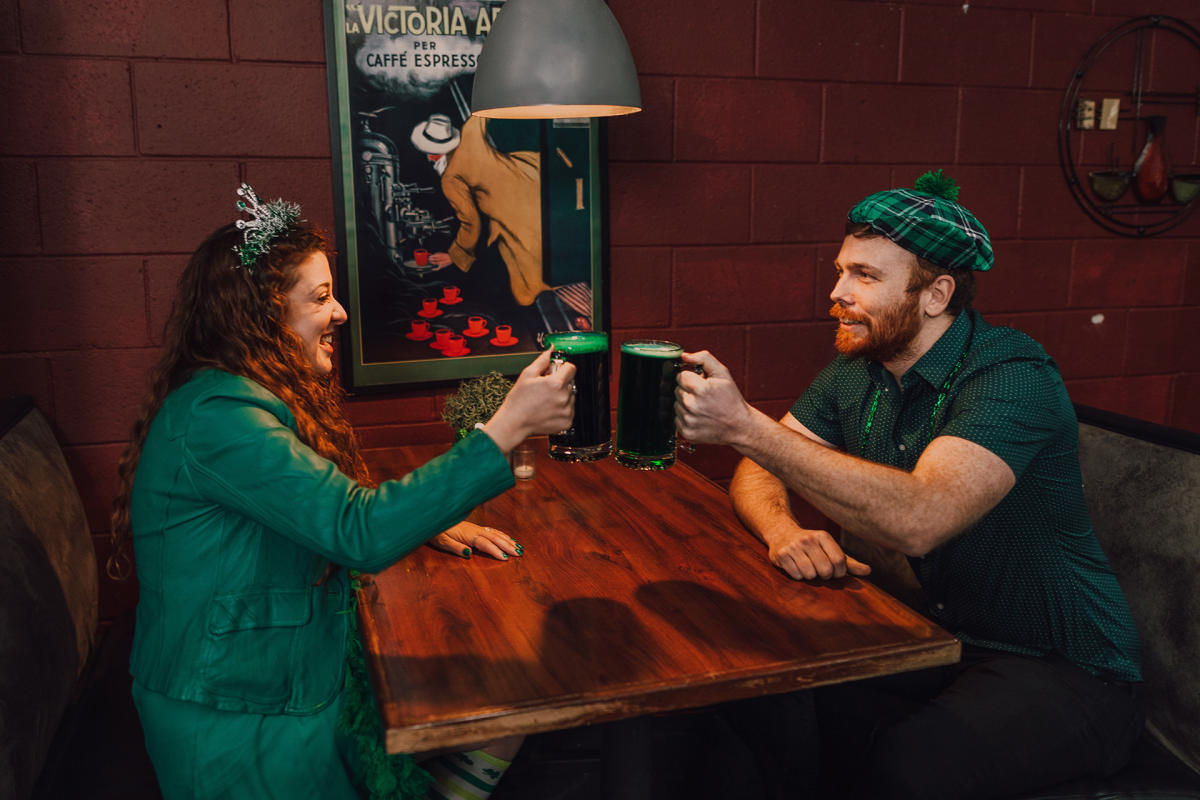 Did you know some bars open at 6 am? Remember, as we are still in the midst of a pandemic to be safe and respectful. In doing so, check out Paso's traditional Irish pub, Pappy McGregor's. An extensive drink menu including five different Guinness brews pairs perfectly with the Blarney Burger or Patty Melt. For a classic SLO town St. Paddy's day, check out McCarthy's Irish Pub or Frog & Peach. 
Note: If planning on enjoying drinks in downtown SLO, consider using a driver service such as SLO Safe Ride which will be offering a free St. Patrick's Day shuttle from 5AM-10AM with pickup spots at Campus Bottle Shop and SLO Do Co on Foothill to the downtown SLO.
6. Rock Out with Live Music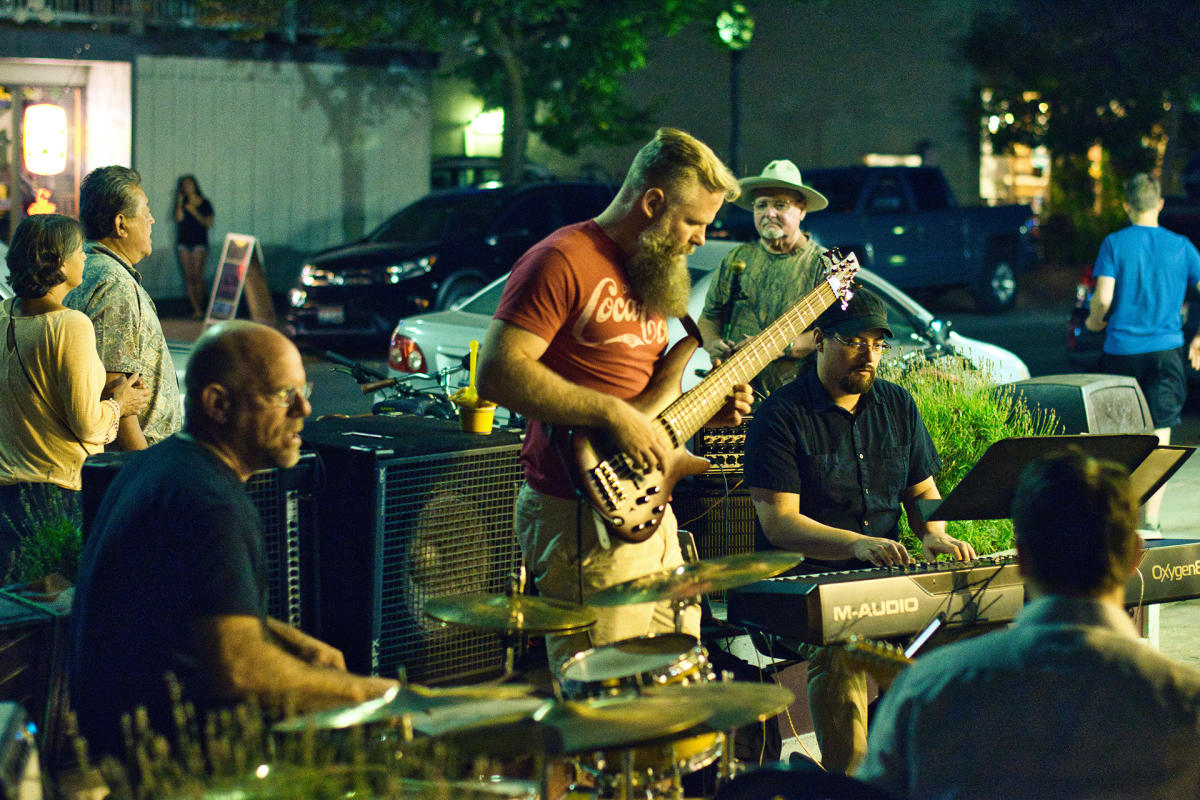 For a rockin' time by the bay, head to The Siren in Morro Bay for a St. Patrick's Day party. Rock out with a free show from two great local bands while enjoying green beers and Irish whiskey. Over in San Luis Obispo, KROBĀR Craft Distillery is hosting an exciting celebration. From 6-9 PM they will be offering live music by the Molly Ringwald Project, bites from their new food menu and fine spirits and cocktail creations to enjoy throughout the evening. For more green beers, live music and shenanigans head to Cal Coast Beer Co. in Paso Robles. Green GAL (lager) beers are $5 all day with an Irish-themed food menu. Keep the fun going in Paso with live music at Pour House. Enjoy songs from the Mother Corn Shuckers with general admission tickets and VIP tables available.
7. Get Creative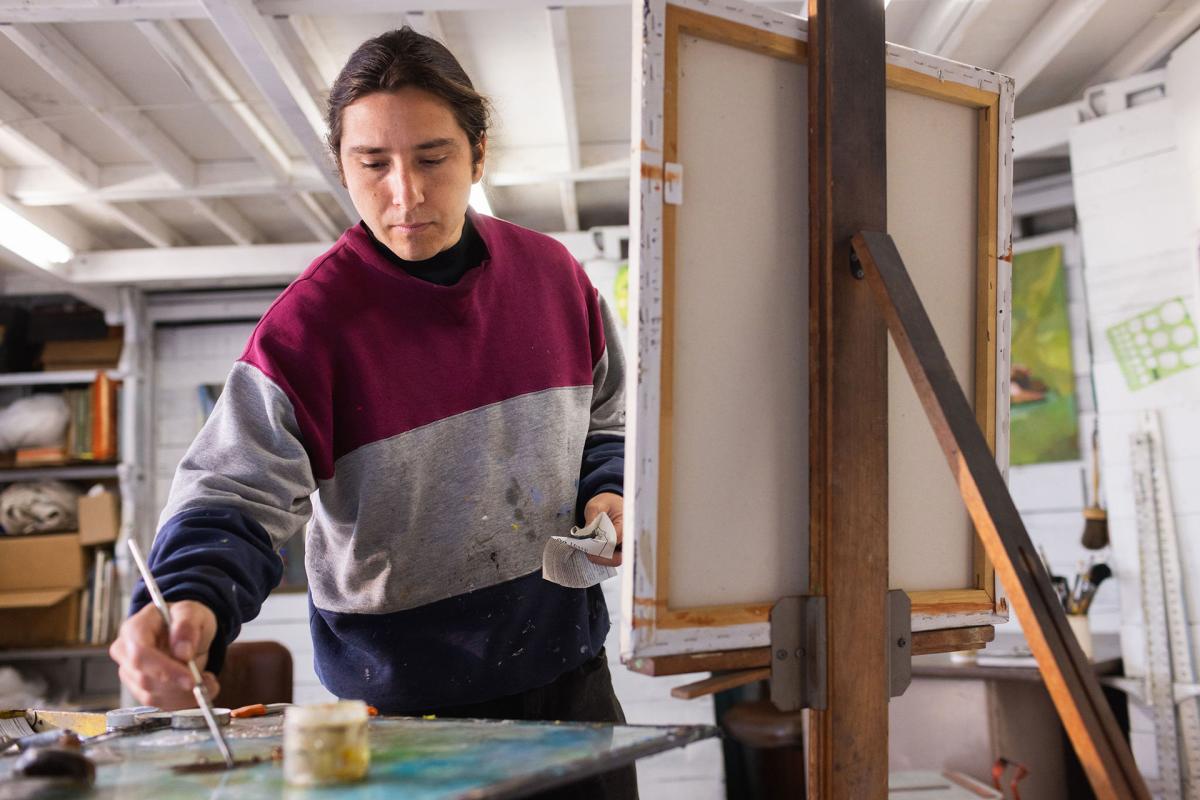 Photo credit: Acacia Productions
Not up for hitting the pubs, but want to celebrate with friends at your own creative pace? Head to one of the St. Patrick's Day Paint & Sips happening at a few different locations in SLO CAL. Broken Earth Winery and CASS Winery in Paso Robles, will be working with 805ArtSocial, to offer a fun painting experience while sipping on local wine. A ticket includes all the supplies to create your own painting along with a glass of wine to enjoy.