SLO CAL has a rich history of strong-willed women who have changed the community into what it is today. From international events brought to SLO CAL to educational initiatives supporting local businesses, these ladies are stepping forward to show the best of the SLO CAL community. Meet three SLO CAL women who are making history in SLO CAL today:

Skye McLennan now leads the SLO International Film Fest and believes in collaboration, hard work, and entertainment through cinema.
The San Luis Obispo International Film Festival will be in its 28th year for good reason...Originally starting as a group of moviegoers showing retrospect films at the Palm Theatre in San Luis Obispo, the event has grown into an international festival bringing in filmmakers from around the world. The festival screens independent films ranging from documentaries, narratives, music videos, short films, student films and a Central Coast filmmaker showcase. Over a span of six days from April 26 - May 1, 2022, movie fanatics will have the chance to see a variety of films in theaters across SLO CAL.
A Passion for Film
Skye is a SLO CAL local herself, having grown up in Templeton. She studied film in San Francisco and has worked for film festivals all over including Sydney, Sundance, Tribeca, and San Francisco. Before moving back to SLO CAL to work for the SLO Film Fest, Skye worked in the film industry in Australia. 
"I fell in love with film festivals," Skye said. "The community aspect, seeing incredible films on a big screen, meeting filmmakers." Skye's move home coincided with a vacancy in the SLO International Film Festival, offering the perfect opportunity to utilize the experience she built over the years. Skye looks up and gives a nod to Wendy Eidson who ran the festival for 17 years before Skye came aboard. 

An Ideal Destination
SLO CAL is a great place for an international film festival due to its proximity to major cities, and its variety of cinemas available for use. SLO CAL's variety of top-notch theaters adds to the appeal from the gorgeous classic art deco Fremont Theater to the Palm Theatre, the world's first solar-powered independent film theatre. Other venues showing this year's films include San Luis Obispo's SLO Brew The Rock, Downtown Center Cinemas and Paso Robles's Park Cinemas.
"[The San Luis Obispo International Film Festival] feels like it has a small-town vibe while still being classy and fun and that's what makes it feel so special, compared to your big film festivals like Sundance for example," Skye explained. "They can feel very unapproachable and for us, it's about the mixture of community and inviting people from out of town."
Skye encourages all to attend the SLO International Film Festival to see the passion and work that goes into the films. The SLO Film Festival will have many opportunities throughout the week to get the full experience and connect with other cinephiles.
Experience the SLO CAL International Film Festival in April 2022
The 6-day adventure will offer special events including Opening Night, King Vidor, Surf Nite, and Closing Night. Various tickets are available at slofilmfest.org depending on if you want to attend in-person events, get access to the daytime festival lounge, or purchase individual tickets to film screenings. Check out what you are most interested in and get your individual tickets or check out a week-long pass to see them all on the big screen.

Lynette Sonne established SLO CAL's first-ever farm trail, providing visitors with hands-on farm experiences, educational workshops, and most importantly fun for all, year-round.
An Aha! Moment
Lynette created FARMstead ED in 2014 after having an aha! moment one day while riding horses on her friend's cattle ranch. "People had been coming to me and asking questions like, 'where did that great steak come from?' and 'where did you get that yummy honey?' and 'ah these salads are so great!'" Lynette realized that many people didn't know the origins of SLO CAL's delicious foods were sourced from local family farms. And while Farm-to-Table has been a popular concept, most people weren't getting out to the farms and didn't know how the food was grown or who was even growing it. 
Lynette herself is a 5th generation SLO CAL native whose family has a long history in agriculture. "As a woman in agriculture you have to be able to be independent, you have to be able to be okay with getting your hands dirty and figuring it out," Lynette proclaimed. She learned early on from her mother and grandmother the motto of "There's nothing you can't do" which she now stands by.  From Lynette's great grandfather and grandfather being the town's milkman to several cousins growing grain and beef, the importance of supporting local agriculture was ingrained in her early on.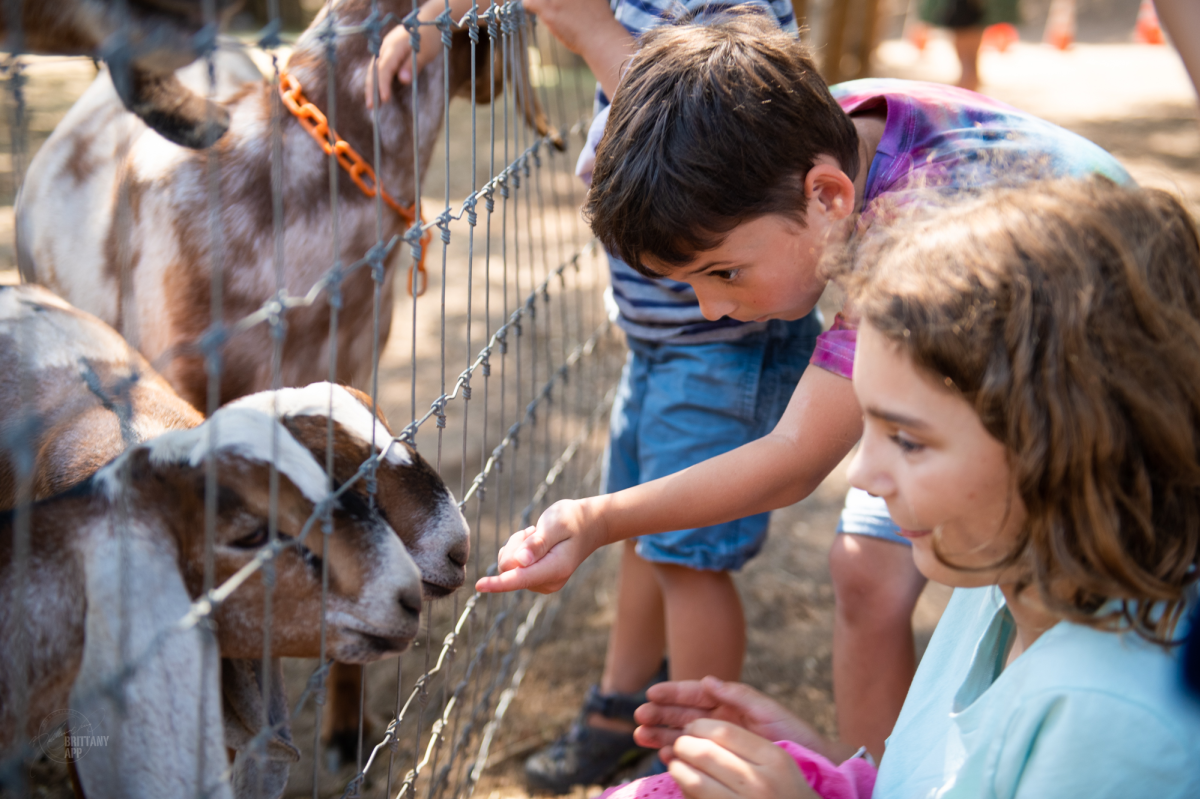 Photo by: Brittany App
Supporting SLO CAL Family Farms
SLO CAL is a prime spot for agriculture thanks to its weather and microclimates. "We have a bajillion different microclimates—there are so many. With so many different microclimates and terrain, we're able to grow so many different things."  Because of this, SLO CAL produces not just wine grapes, but beef, strawberries, and olive oil, to name a few. 
Each farm on Lynette's farm trail is family-owned, offering unique learning experiences. "You get to the farm, you meet the farmer, you take a tour, we always have a classroom session, then the hands-on experience," she says. The farm tours all differ in experiences from jam and soap making, seaweed foraging, honey harvesting, alpaca meet & greets and produce u-picks. 
By creating the FARMstead ED Farm Trail, Lynette is not only teaching visitors about agricultural knowledge but is helping bring awareness to these SLO CAL family farms and creating memorable experiences. "We have helped farmers develop a platform in which to bridge the gap to afford continuing being a family farm," she concluded. 
Find SLO CAL Farm Tours For Your Family Experience:
Not only does FARMstead ED produce the farm trail, but they also host hands-on workshops throughout the year like the Grow Your Own series, the annual Open Farm Days, and classes teaching cheese and sausage making. To find farm tours, visit farmsteaded.com to see an interactive and printable map of the Farm Trail. Once you have an idea of where you want to explore, contact the farms to book your tours.

While this year's At Her Table Celebratory Week has passed, stay up to date for future events with Michelle Barrera at enjoyslo.com and follow her social channels at @enjoyslo. 
Michelle Barrera, owner of Enjoy SLO, is making waves in the SLO CAL community. After moving to SLO CAL in 2017, Michelle instantly fell in love and knew she wanted to promote the culture and variety that the county has to offer. After starting her online platform, Enjoy SLO, which promotes best happenings around the county, she quickly began dipping her feet into other projects that benefited the community. And so, in 2021 during a global pandemic, SLO County's first At Her Table event was created. 
Starting a 7-Day Dine-Out Event
At Her Table is a seven-day women's celebration that occurred in SLO CAL March 6-13, 2022. The weeklong celebration includes women-owned and co-owned businesses in the food and beverage industry offering a variety of discussions, tasting and food pairing events, and restaurant menu specials. This seven-day event is held in March to celebrate Women's History Month with a few of the events falling on International Women's Day. 
Michelle started At Her Table after going through a hard time in the pandemic and seeing local restaurants going through a hard time themselves. "One of my visions was to do one of those luxury to-go boxes that you see in Los Angeles," said Michelle. Eventually, the vision grew into something much larger. Michelle began reaching out to contacts in the San Francisco and Los Angeles areas to find support. While searching for ideas, she learned of national non-profits driven by women restaurateurs on a mission to empower and advance all women-identifying entrepreneurs in the food and drink industry. Michelle wanted to create similar programs in SLO CAL.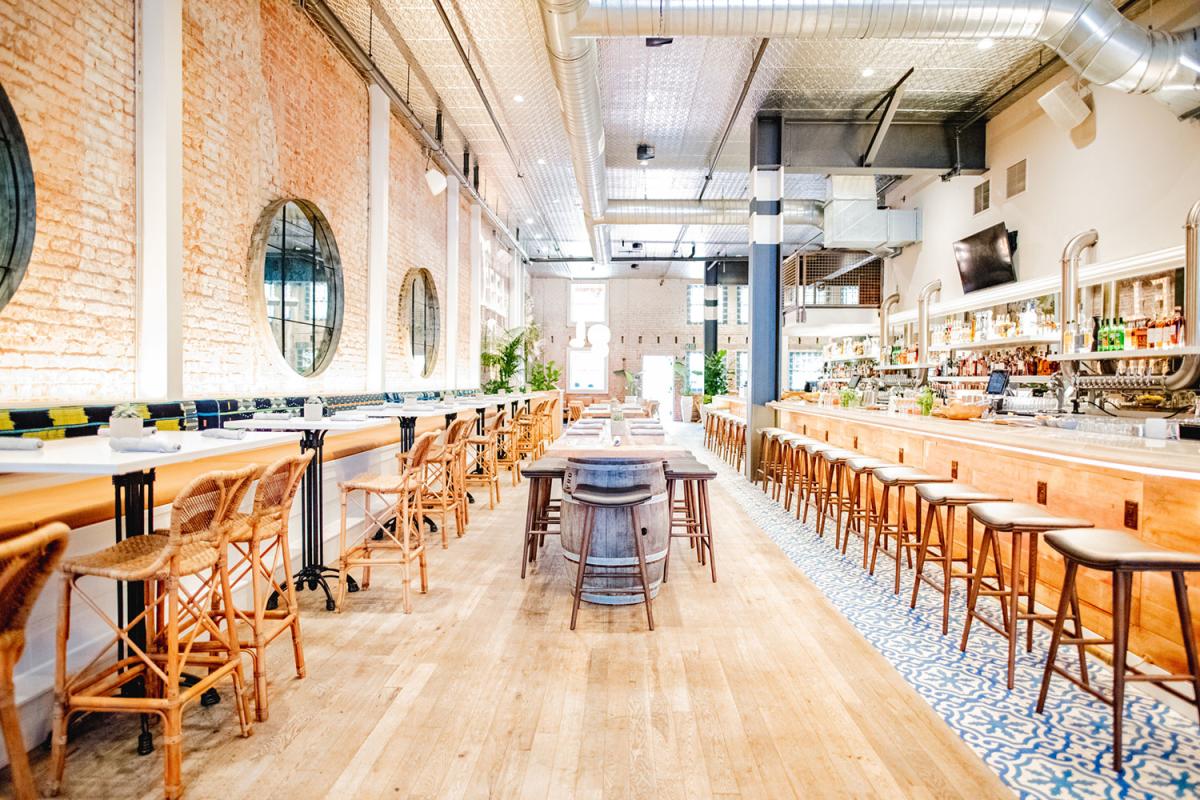 Photo provided by: The Carissa
The Power of Community
Since starting At Her Table, the organization is now fiscally sponsored by a 501(3)(c) status and works to support the community through sponsors and donations. Michelle is grateful for the support she has received for At Her Table. Starting with 36 participating businesses it has now tripled in size. Many SLO CAL restaurant owners have stepped up to help put on the event and make it the best it can be, showing the collaboration of the SLO CAL community. 
"The best part of SLO CAL is that we're such a tight-knit community," Michelle said. "I knew there was something here, having everyone come together, it's like family here." Michelle doesn't want At Her Table to be a women-only event, though. She encourages everyone to get involved and celebrate the women in their lives they are thankful for. 
Michelle Barrera is an inspiration to the SLO CAL community for her drive, selflessness, and overall love for the destination. Michelle thanks the women in her life who have welcomed her and provided support since coming to SLO CAL. Some of these women include Gail Cayetano Classick of Edible San Luis Obispo, Lynette Sonne of FARMstead ED and Dina Samson of RE:Her.
Don't-Miss Events in March
There are over 50 At Her Table events, activities, and food specials happening all week long ranging from progressive menus, facility tours, food pairings, sunrise markets, winemaker dinners, and much more. For the full list of At Her Table events, visit athertable.com.