2018 is a new beginning and the perfect time to make important changes in your life. Creating a New Year's resolution with specific goals and objectives is a great way to improve your wellness. San Luis Obispo County (SLO CAL) provides a variety of exciting possibilities to help you accomplish your New Year's resolution and stick with it.
Traverse the Great Outdoors
If you are looking to get outside and adventure more in the new year, SLO CAL has a variety of local businesses here to help you get your feet wet (literally).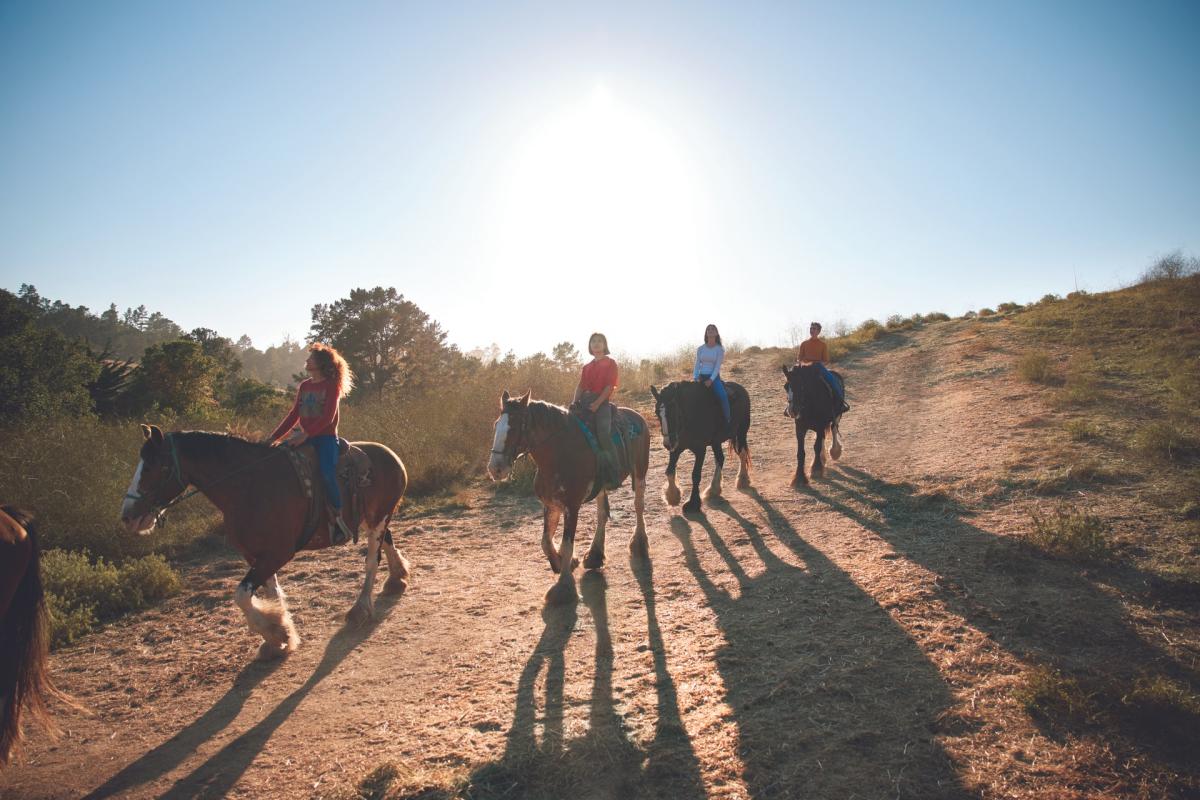 Kayak in Morro Bay
Try something new in 2018 by kayaking with Central Coast Outdoors. Kayak tours led by an expert guide allow you to experience the beautiful Morro Bay Delta and all it has to offer.
Horseback Tours in SLO CAL
Take 2018 by the reins! Central Coast Trail Rides offers visitors with guided horseback tours on some of the most picturesque regions of SLO CAL. Explore areas of Paso Robles, Cayucos, Cambria and more.
Zip-Line through Santa Margarita Ranch
Margarita Adventures provides visitors with over 3,000 feet of ziplining over acres of vineyards at Santa Margarita Ranch.
Get Fit & Stay Fit in SLO CAL
If fitness is at the top of your mind, SLO CAL has no shortage of ways to help you reach your goals.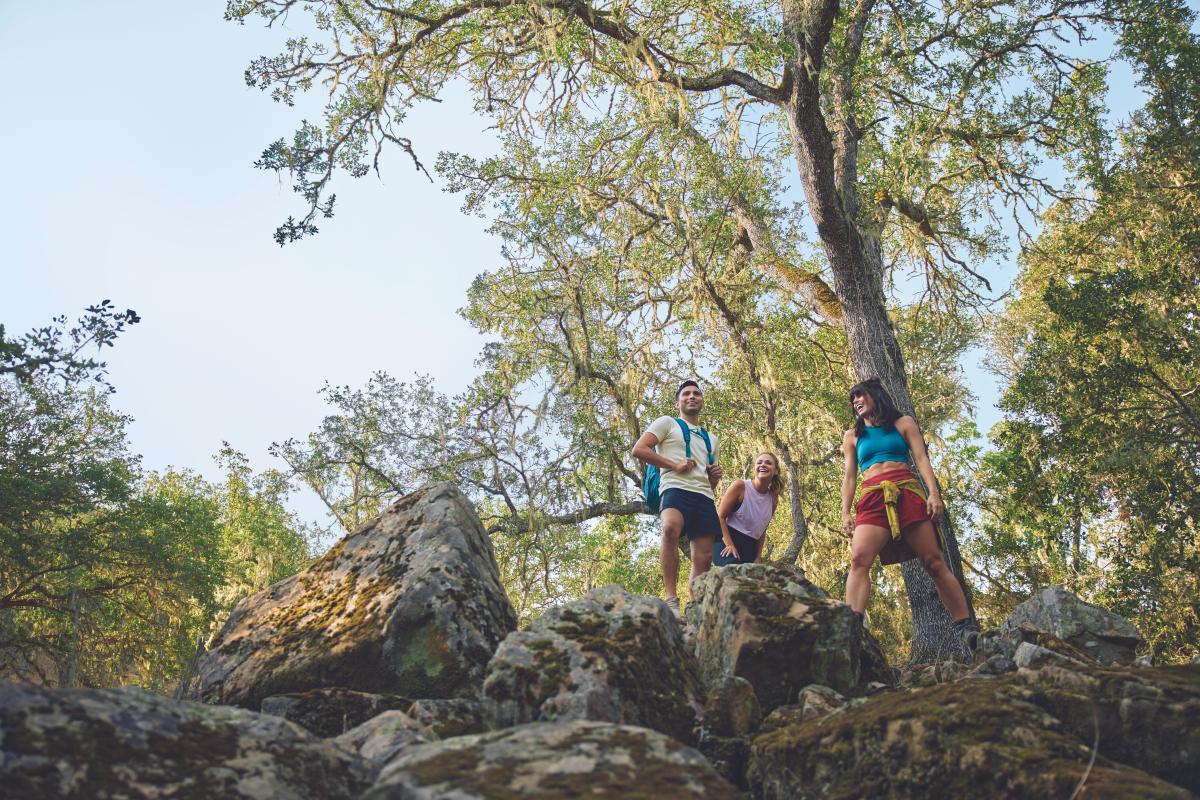 SLO CAL Yoga
Whether you're a newbie or an experienced yoga-fanatic, you'll be able to practice your yoga on beautiful beaches, vineyards or wherever you choose to lay your mat.
Check out the yoga classes among the vines at Castoro Cellars. Sycamore Mineral Springs offers eight different types of yoga classes as well as pilates and T'ai Chi. One class in the Healing Arts Dome and you'll be hooked.
Hike SLO CAL
Get exercising while adventuring by hiking one of the many trails. Check out: Serenity Swing, the Bluff Trail at Montaña de Oro, Cerro San Luis, or the Three Bridges Oak Preserve in Atascadero.
It's 2018, Eat Your Vegetables
2018 is the year that you made the decision to eat right. Let SLO CAL be your hub for restaurants that provide delicious and nutritious options.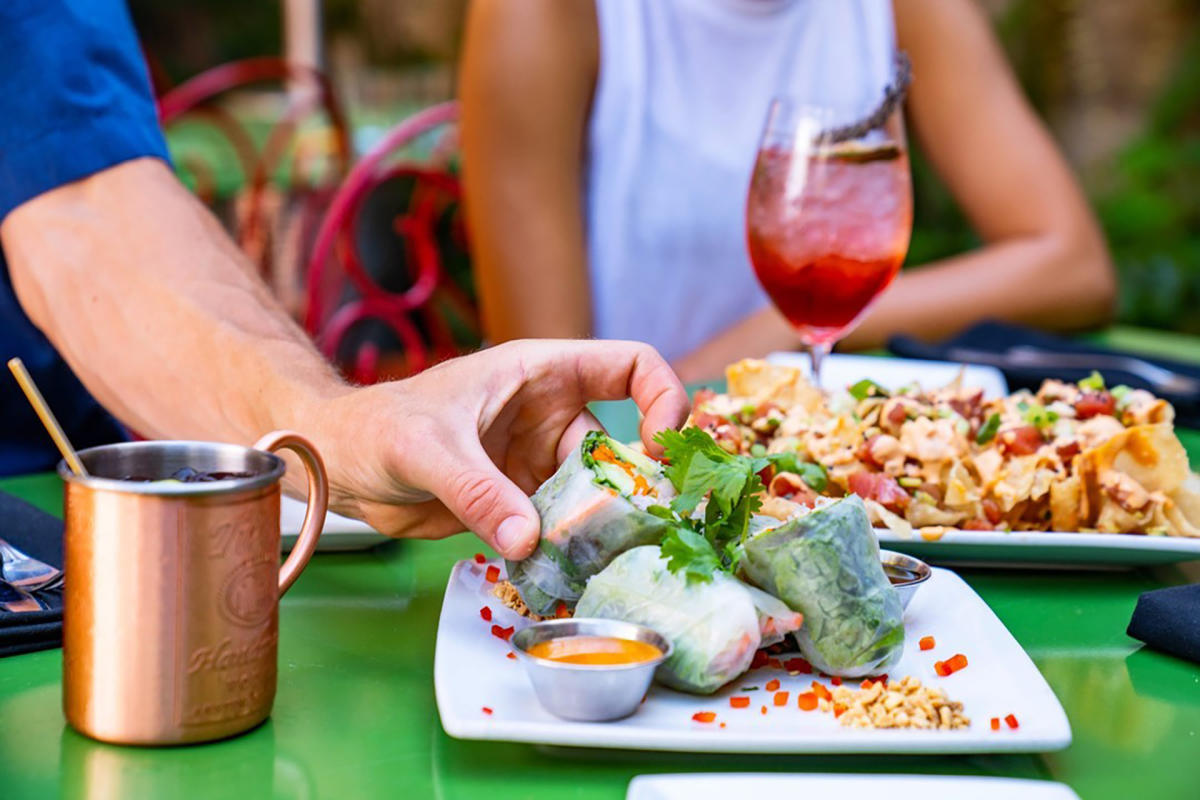 Photo credit: Lune Red Restaurant
Thomas Hill Organics
Let Thomas Hill in Paso Robles bring the farmers market to you. With fresh from-the-market ingredients, meat and seafood locally sourced and a penchant for Central Coast cuisine, you'll have a tough time narrowing your options.
Robin's Restaurant Cambria
Check out an established part of Cambria's culture. Robin's presents a wide range of healthy global options that have earned it many accolades throughout the years.
Farmer's Markets in SLO CAL
Many cities in the county host weekly Farmer's Markets. Purchasing fresh produce from local farmers can improve the quality of your 2018 diet. Many local restaurants like Robin's, Novo, and Luna Red get their ingredients directly from the farmer's markets.