Need help planning this season's cocktail menu? SLO CAL doesn't just mix cocktails out at the bar, there are SLO CAL Crafted spirits, mixers and bitters made here to take home, too! Yes, we're crazy for wine, but just wait till you try our drinks, served shaken, stirred and neat. From distilleries tucked away along vine-studded backroads to hip industrial hangouts, you'll find a new reason to say cheers, in and out of SLO CAL. For a truly local drink that refreshes the senses, check out these clink-worthy experiences.

Take Home Mixers
Purveyor Yes Cocktail Co. will take your cocktails to the next level with citrus splashes! Their full collection of recipes to match their craft cocktail mixers, syrups, and cocktail kits will let you try for a new favorite drink over and over. Root Elixirs offer artisan soda blends to accompany every occasion. Pineapple Passionfruit, Strawberry Lavender and Grapefruit Jalapeño will top off up to three cocktails, so be sure to buy a few for your holiday extravaganzas. Your tastebuds will thank you, but be careful! These elixirs are designed to be spiked, so you'll need to find some SLO CAL spirits to fill your glass.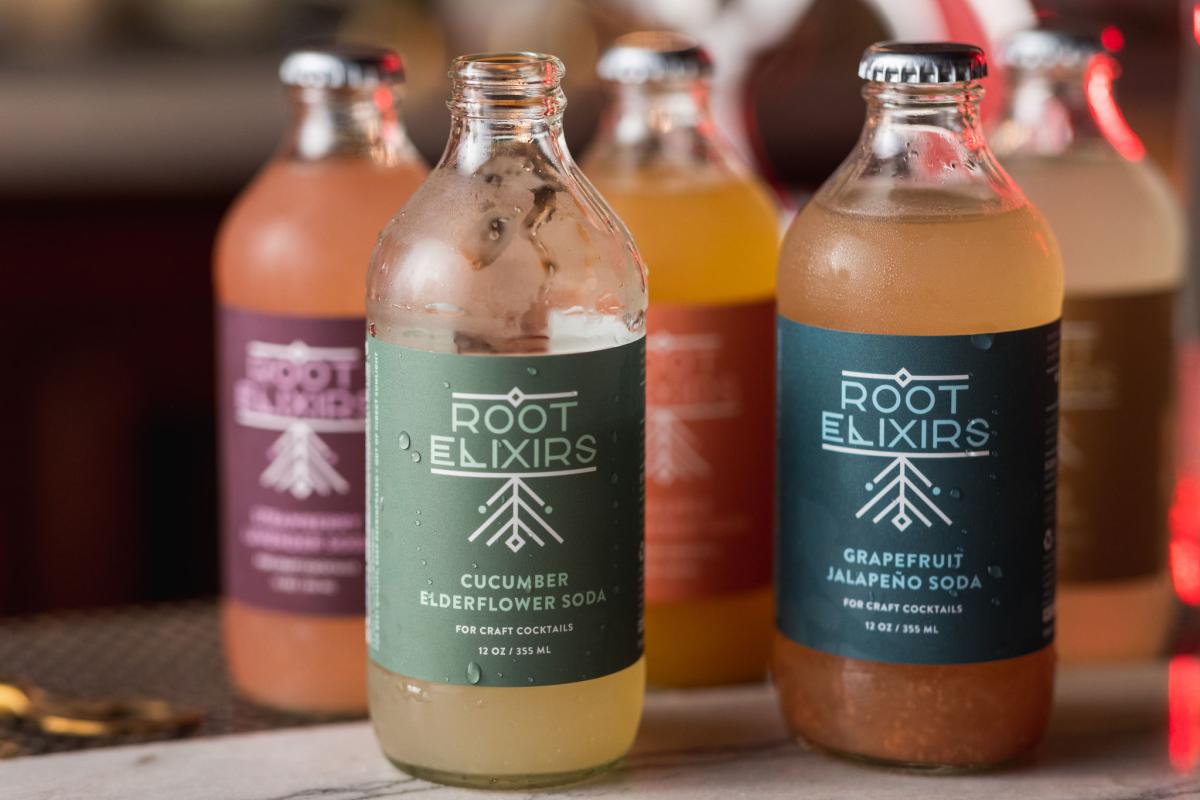 Mixology at Home
Rye whiskey, bourbon, gin, barrel-rested gin, port-finished whiskey, Oh My! At KROBĀR, not only are those bottles available, there is even a unique pink gin, featuring 14 different aromatic botanicals. Don't forget to ask about their unique bitters, which include flavors like Olallieberry cacao and Olallieberry citrus. Newer among the lineup is distillery Bethel Road, featuring an expanded assortment of these alcohol-included cocktail kits to make everything from Paso's dirty martini to a wild hibiscus sour with their barrel-aged brandy. Hop on Calwise's rum club, with or without California orange infusions. Their award-winning Big Sur Gin is distilled from wine grapes and native herbs you find on hikes in the California preserve. 

Find More Spirits
One of the first in SLO CAL to produce spirits from premium wine grapes, Re:Find's distillery has the perfect balance between light and dark. Think smoother-than-smooth vodka, locally famous gin, whiskey, bourbon, and an intense and zesty limoncello you'll want to drink after every meal from here on out. The family-owned winery, PasoPort Wines, specializes in dessert wines and after-dinner liqueurs like Grappa.  Yes, you'll want to take a few bottles home. Tip: buy two- one for now and one for the holiday season. Also sourcing from vineyards is Wine Shine. Specializing in the widest variety of brandy flavors, ghost pepper brandy will ignite a fire for your tastebuds while their fig brandy or hibiscus lemon brandy can appeal to your sweeter tooth. SLO Brew's whiskey line, Rod & Hammer offers a straight lineup of bourbon and rye whiskey, and if you're lucky, their reserve bottles will elevate any glass. 

SLO CAL Brews
SLO CAL is not only known for its craft cocktails, but also for its local craft beer. Using hops grown on their family hop farm in San Luis Obispo, Antigua Brewing features their craft brews at their downtown SLO taproom. Stop in for a brew, housemade food and unique beer. Over in Paso find Cal Coast Beer Company. Having one of the largest outdoor spaces in downtown Paso Robles, they provide ample outdoor seating to hang out with friends and enjoy some brews. Wild Fields Brewhouse in Atascadero is a fun place to gather with its arcade and family-friendly games. Wild Fields also won Brewery of the Year at the Great American Beer Festival. Central Coast Brewing in San Luis Obispo has a wide variety of fun brews from peanut butter stouts and coconut schwarzbier.
Check out the SLO CAL Brewery Trail for more local brews.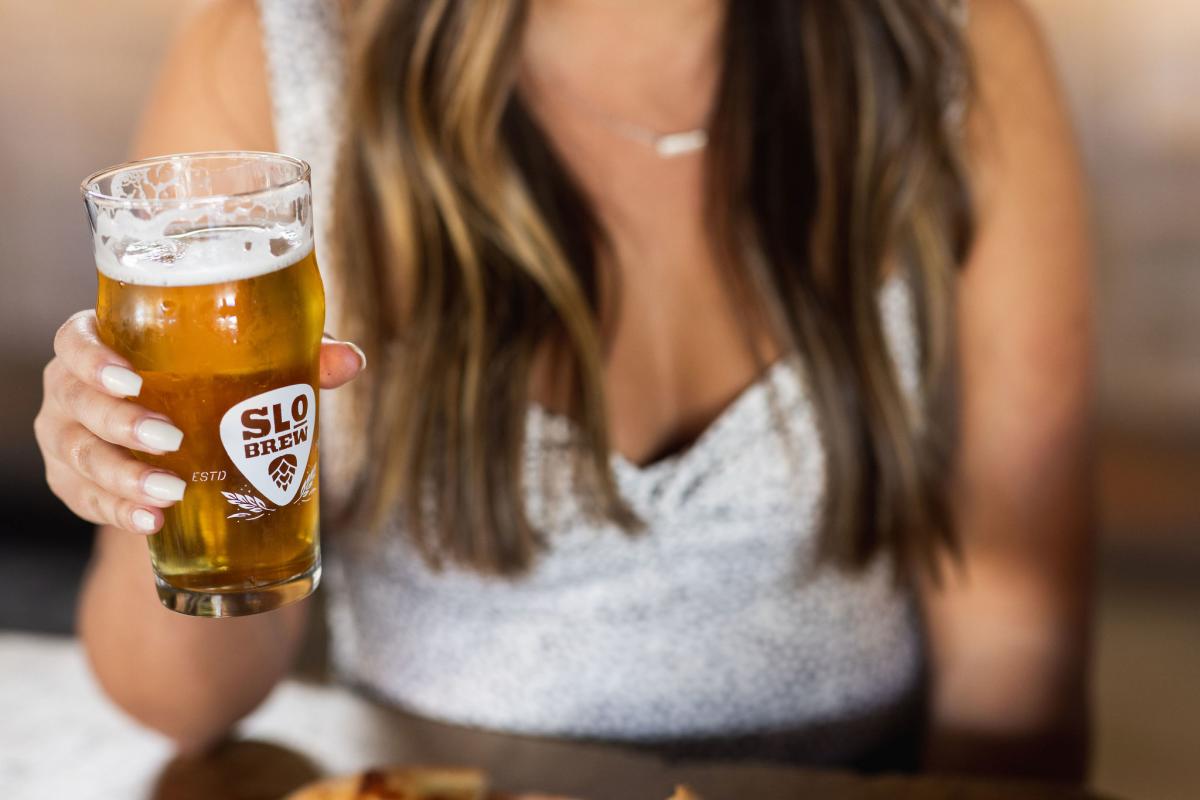 Local Wine 
SLO CAL is known for its wineries and tastings rooms, but the ones that are SLO CAL Crafted certified are extra special! Growing their grapes and producing their wines directly in the county, they create a truly local experience for any wine-lover new or old. Over in Paso Robles find wineries Alta Colina, Halter Ranch, Vines on the Marycrest, and J Dusi who create the deeper, full-bodied reds. In Edna Valley find Biddle Ranch, Tolosa, Wolff Vineyards and Stephen Ross for lighter reds and refreshing whites. While tasting or just stopping in to purchase wine, you can experience the rolling vineyards to see exactly where your wine grapes are being grown.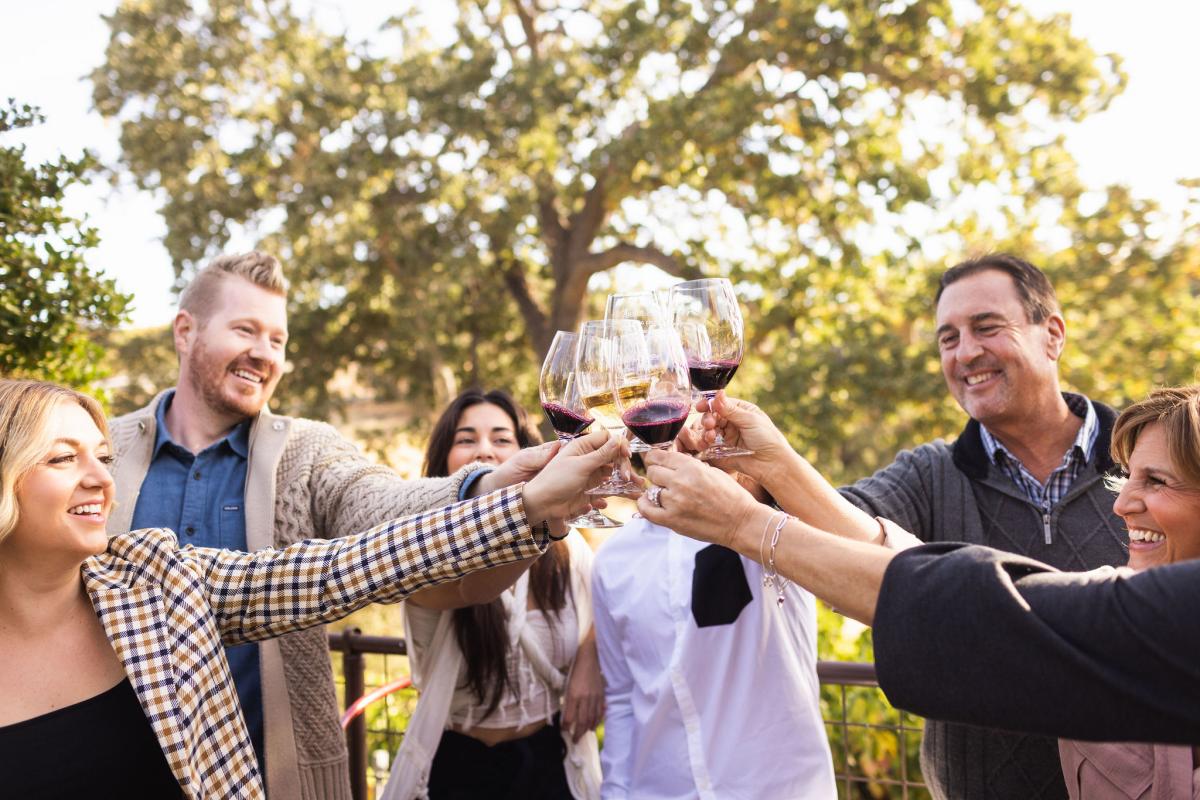 Photo credit: Travel Paso