Are you ready to ask the one you love to get married? Gorgeous coastlines, beautiful vineyards, no-filter-needed sunsets and perfectly quaint restaurants are here to help you pop the question in San Luis Obispo County. Whether you're looking for something uniquely romantic, adventurous or intimate, SLO CAL has the perfect location for every couple. Let us help you plan with our Top 7 Most Romantic Places to Pop the Question:
1) At a Cliffside Gazebo in Pismo Beach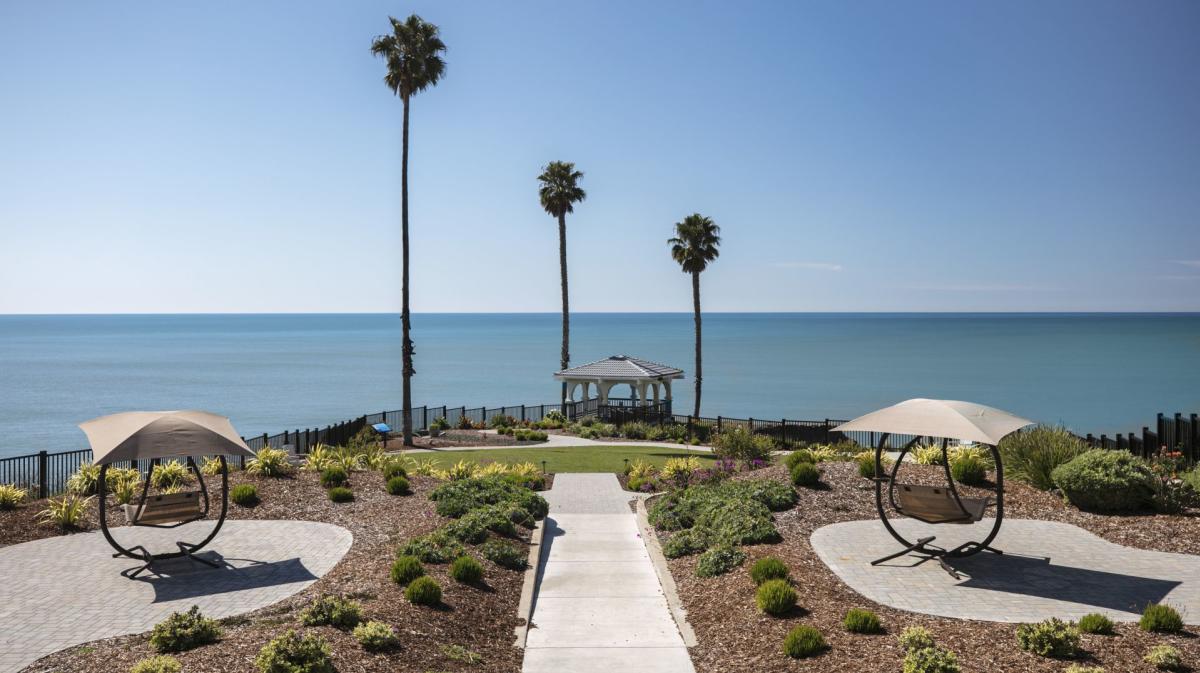 Photo provided by: Shore Cliff Hotel
Pismo Beach has some spectacular views, especially from a private gazebo overlooking the glistening Pacific Ocean. Feel the sun on your face, hear the waves crashing below and the smell of ocean breeze as you watch the sunset over Pismo Beach. The cliffside gazebo located at the Shore Cliff Hotel will impress your sweetheart and will set the right tone for your new journey. 
2) At a Winery in Paso Robles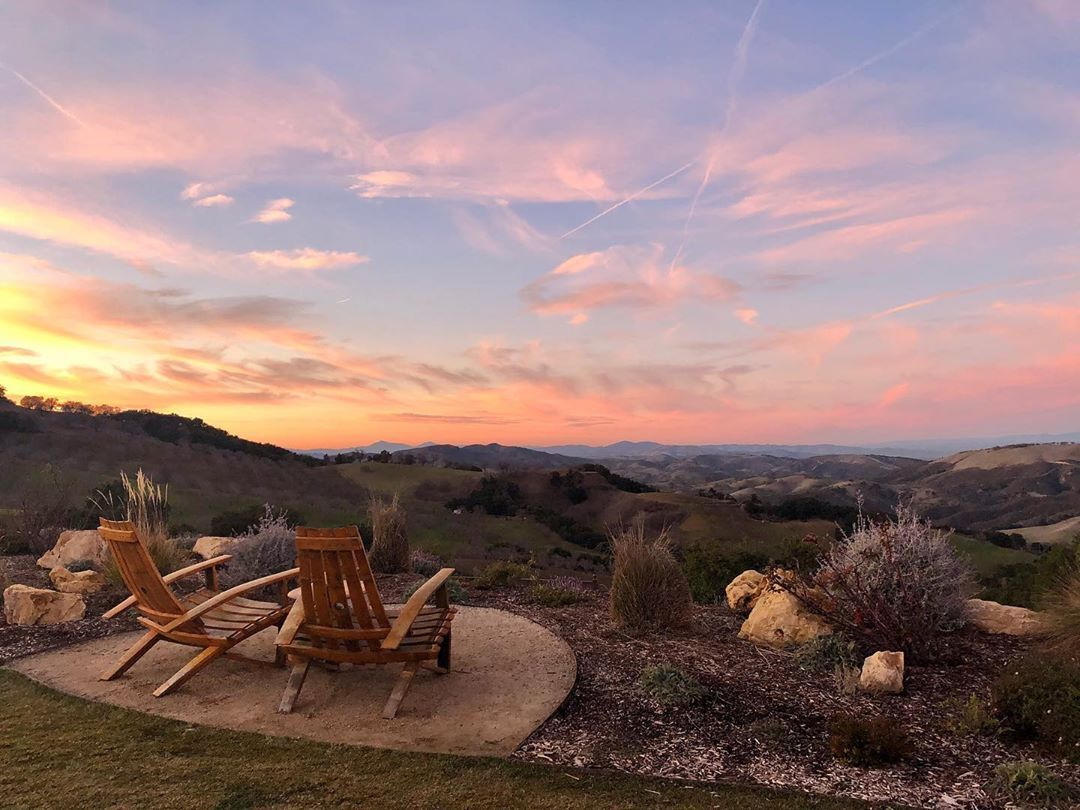 Photo provided by: @kari.valdez
Paso Robles wine country is known for its fine wine, elaborate tasting rooms and sweeping views. There are many Paso wineries that offer the perfect view to pop the question. Daou Winery, for example, offers some of the best views of Paso's wine country. Located on Daou Mountain, it is one of the highest wineries by elevation on the Central Coast, offering great views of the nearby hills, valleys and coastal range. Another high-up winery with panoramic views is Law Estate Wines located above Peachy Canyon road in the steep slopes of west Paso Robles. Law Estate Wines offers great views of their sustainable vineyards and surrounding land while offering a world-class tasting experience. Off Highway 46 West, you can find Heart Hill at Niner Estate Wines. Located in the middle of the Niner Estate, Heart Hill Vineyard is the result of oak trees forming into a heart shape formation, making it a great photo opp and helping add to the romance.
3) On a Boat in Morro Bay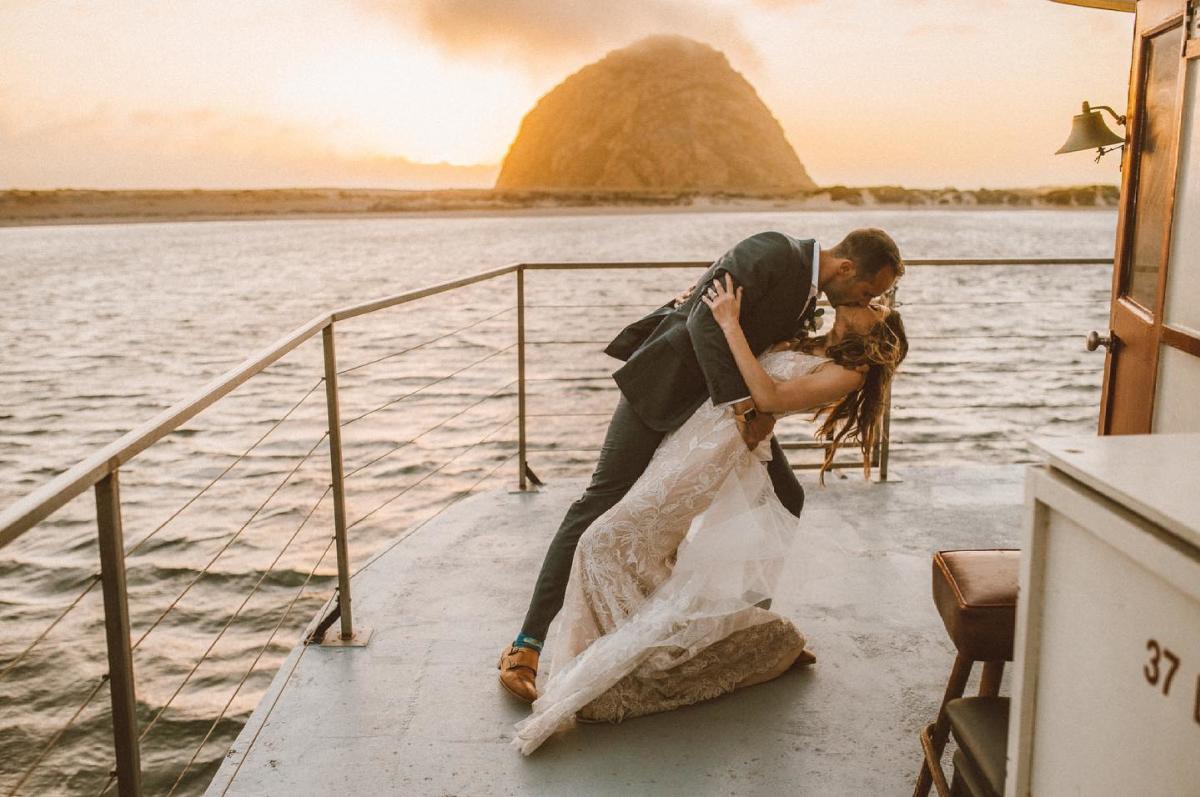 Photo provided by: @lenabrittphotography
Morro Bay offers some great backdrops for proposals from the beautiful glistening bay to the famous Morro Rock. Pop the question in the charming location of Morro- but boost the experience with a boat ride on the bay. Morro Bay has many different romantic boat options that will elevate your experience. Companies like Chablis Cruises offer a ride on their 50-foot two-story charter that takes you around the bay and does the driving for you. Get tickets for an upcoming charter or book a private charter for close family and friends. For a more intimate experience, Estero Adventures and Baycruisers offer private electric boat rentals for you to drive around the bay and make lasting memories, whether just the two of you or with up to 8 close friends.
4) Among the Lights at Sensorio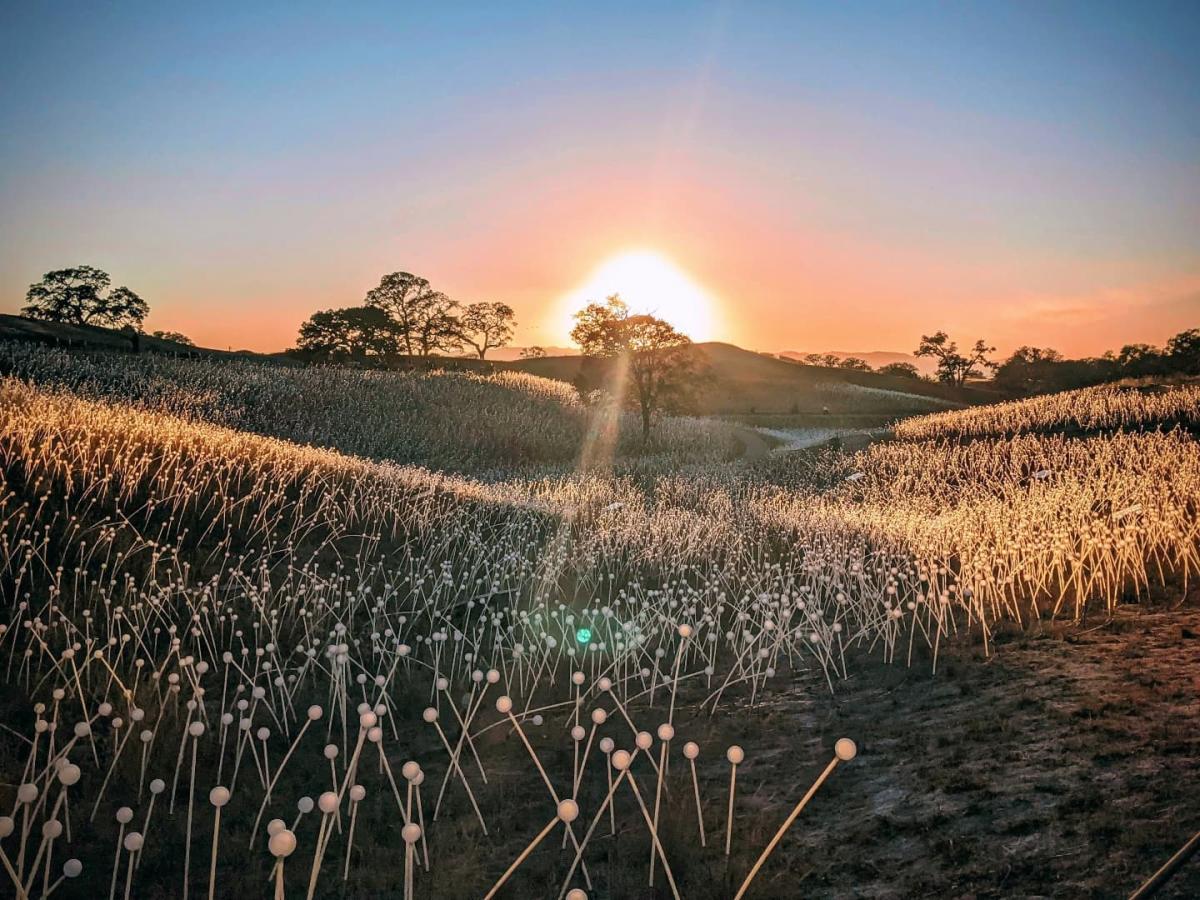 Photo provided by: @preetitravelnfood
The Bruce Munro: Sensorio light installment is known for its colorful views and picture-perfect sights. Open from 7-10 pm, arrive before sunset, walk the grounds and watch the thousands of lights brighten up as the sky gets dark. Between the field of light and the light towers, you will be sure to find a colorful, romantic backdrop that will make your significant other's face light up with joy. VIP experiences are also available to get access to private seating, firepits and a bar to sit back, have a drink and share a charcuterie board for two.
5) At a Lookout in Ragged Point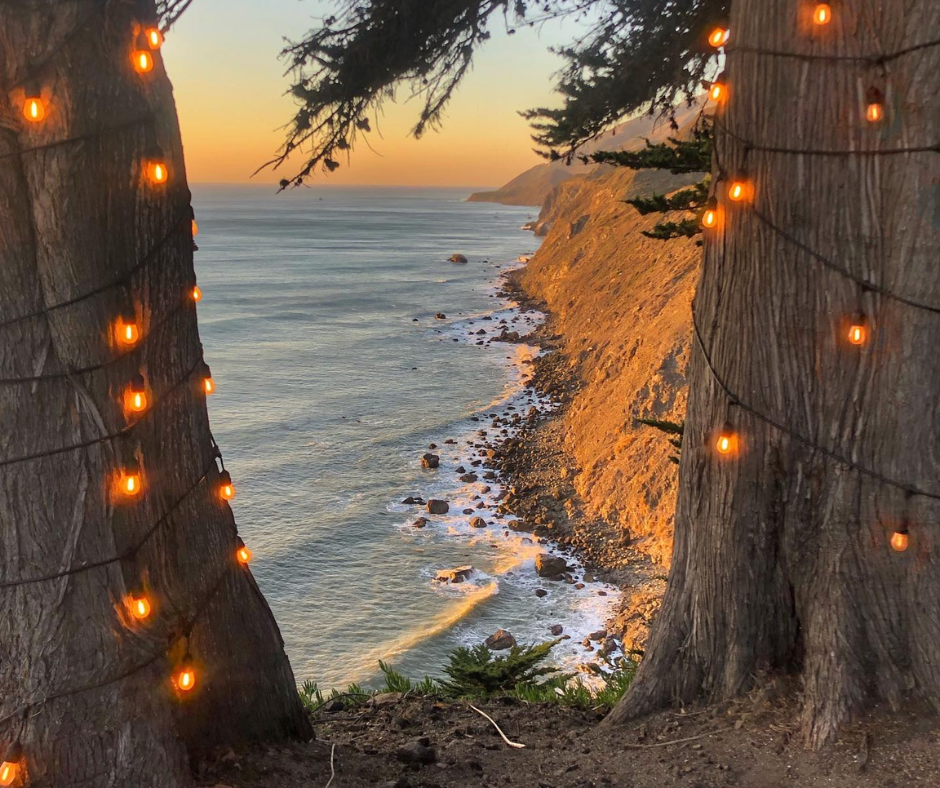 Photo provided by: @vvanderlust83
Ragged Point provides some of the best coastal views in SLO CAL from the bright blue water to the rugged cliffs lining the coast. Ragged Point Inn has many different scenic lookouts that would make a great place to propose. Do it among the Portal to Big Sur, or by the Locks of Love fence where previous lovers have signified their love by linking a lock to the fenced lookout. Either way, the wide scenic views, and private natural space will delight anyone ready to get engaged.
6) On a Cliff at Montaña de Oro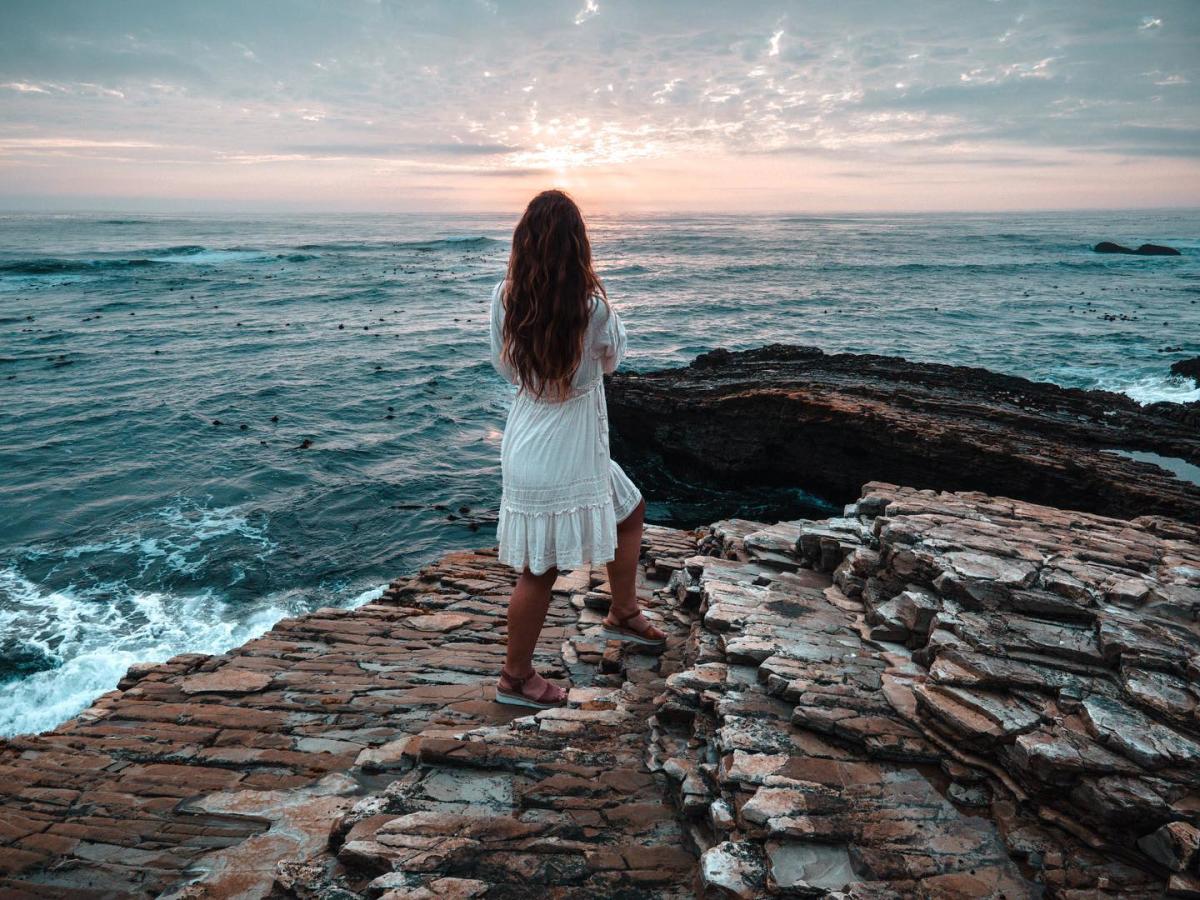 Photo provided by: @sequoia_fox
Montana de Oro State Park offers a variety of backdrops from rugged cliffs to secluded sandy beaches to golden sand dunes and more. There are many different accessible trails and beaches to explore to find the perfect private area for you and your love. Pack up some snacks, bring a picnic blanket and set off because it's hard to beat these dramatic ocean views at MDO. 
7) At a Luxury Picnic on the Beach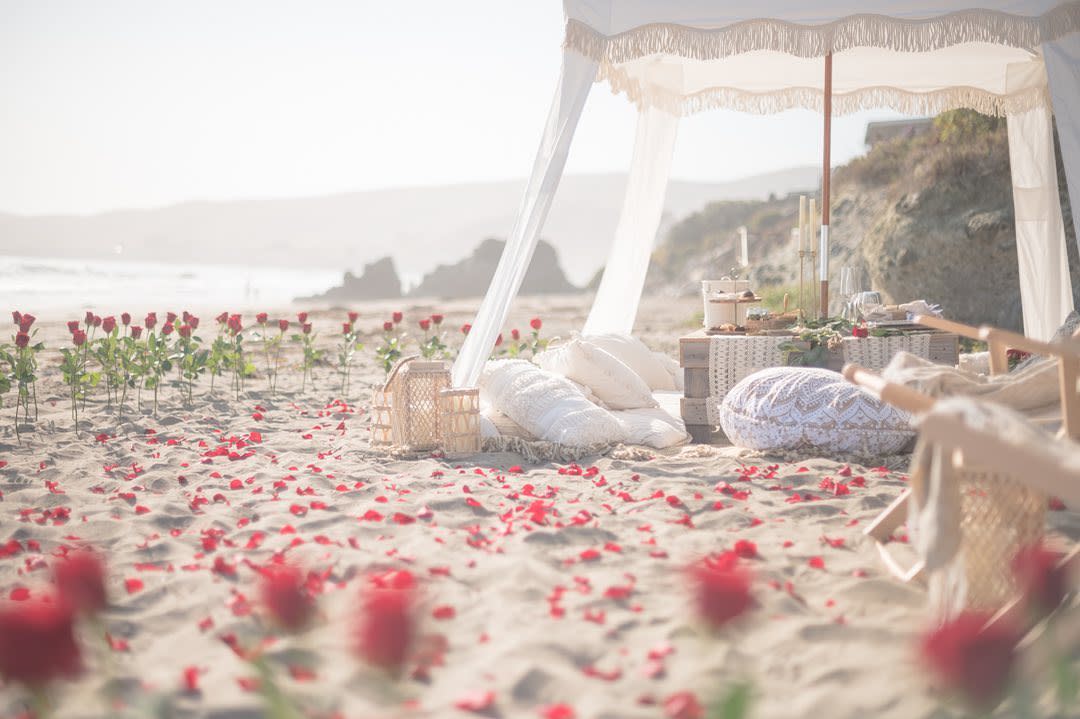 Photo provided by: @cayucospicnicco
If the romantic beach picnic is more your vibe, find a SLO CAL expert to help you execute your vision. Companies like Cayucos Picnic Co, A Little Picnic, Picnics by Kelsey, Mimi's Picnics and Project XO will create a luxurious, romantic picnic setting by providing all of the props and extra additions for you. Leave the work up to them while you find the right words to pop the question. They will help you coordinate the day or evening to ensure it's the picture-perfect experience you've been dreaming of.
Share your SLO CAL engagement photos with us by using #SLOCAL on Instagram.
Header image provided by: @heatherbryanphotography