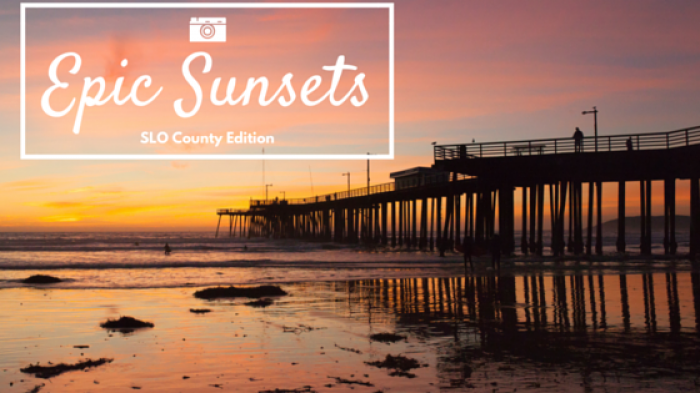 The sun sets every day but the gorgeous array of colors that get cast across the sky never gets old. San Luis Obispo County is no stranger to beautiful sunsets and we have compiled a list of some of our favorite viewing spots.
Terrace Hill
This short little walk starts on Bishop Street in San Luis Obispo, is pet friendly and provides full views of Downtown San Luis Obispo plus the surrounding mountains. You can either bring a blanket and sit down to enjoy the view or park it on a bench and watch the colors take over.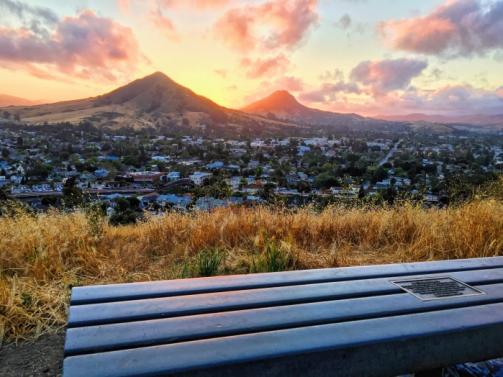 Morro Dunes Ecological reserve
Sand, nature, sweeping views of Morro Bay, Los Osos and the Estuary greet you with open arms on the Morro Dunes Ecological Reserve. Begin this beauty of a hike in Los Osos at the end of Broderson Avenue. Walls of sand, ice plant and views of Morro Bay greet you nearly every step of the way. Sit at the bench at the top of this hike and watch as the sun begins to set over the Pacific Ocean.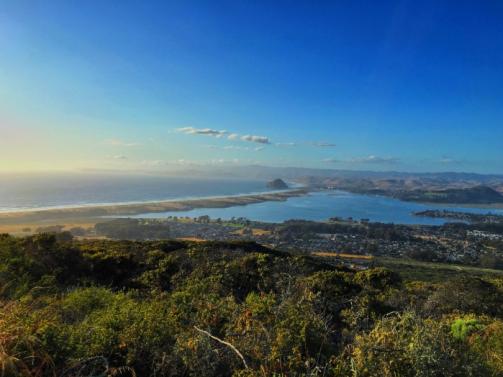 Bowden Ranch Trail
Give your legs the workout they've been looking for and hike the Bowden Ranch Trail. Begin at the top of Lizzie Street in San Luis Obispo and traverse your way up this short, yet steep trail. We promise, once at the top the 360 degree views will not disappoint. You can also take a photo with the iconic pink tower overlooking SLO.


(Photo by @kevancorella)
Coastal breezes, crashing waves and a gorgeous sunset to boot will encapsulate you as you sit back at Dinosaur Caves Park.


(Photo by @mollymahar)
Embarcadero In Morro Bay
Grab a seat along the Embarcadero or nestle up to a window seat at Windows on the Water and get a front row view to the sun sinking behind Morro Bay harbor.


(Photo by @Bartjesnel)
Explore the quaint town of Cambria then find the perfect spot underneath the Monterey Pines to watch a sunset like never before. Can you picture yourself here?


(Photo by @fivesixtwophoto)
On the Beach in Pismo Beach
Walk the pier or stroll down the beach for one of the most scenic sunset spots that will have all of you Instagram followers in awe.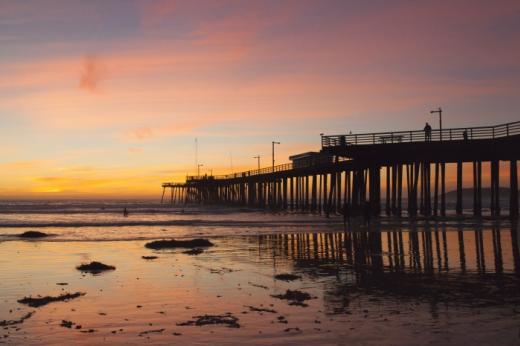 On A Country Road in Paso Robles
Head off the beaten path and find a perfect spot to view the sunset in North County. Whether you sit beneath an oak tree or watch the light cascade over vineyards, there's nothing quite like that golden glow at the end of the day.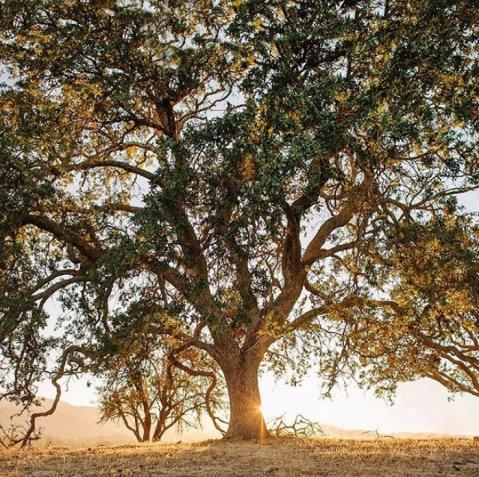 (Photo by @DavidPascolla)

***Note: It is illegal to night hike on City trails. However, there is a grace period to let you hike down after you have hiked up to watch the sunset.