The sun sets every day, but the gorgeous array of colors cast across the sky never gets old and always changes. SLO CAL is no stranger to beautiful sunsets, so check out this list of some of the best viewing spots in the county. 
Terrace Hill in San Luis Obispo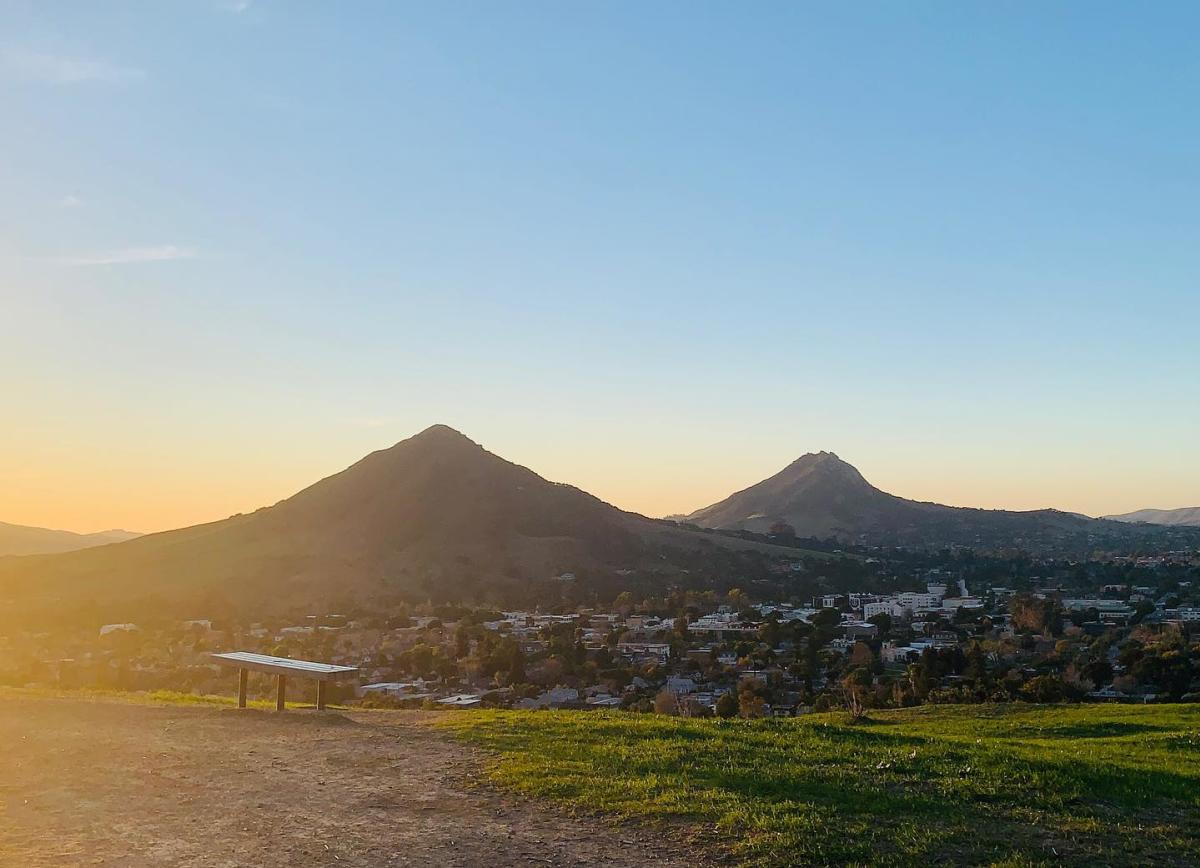 Photo provided by: I Hike SLO
For being one of SLO CAL's easiest "hikes" Terrace Hill offers some of the best views of San Luis Obispo. This short walk starts on Bishop Street in SLO and takes you up to the flat mountaintop where you can explore, picnic and debrief. The mountaintop provides 360-degree views of Downtown San Luis Obispo and the surrounding mountains. You can either bring a blanket and sit down to enjoy the view or park it on one of the benches lining the perimeter of the mountain top. Terrace Hill is also pet-friendly so bring your furry friend and some snacks, and watch the colors take over in SLO CAL. 
Dinosaur Caves Park in Shell Beach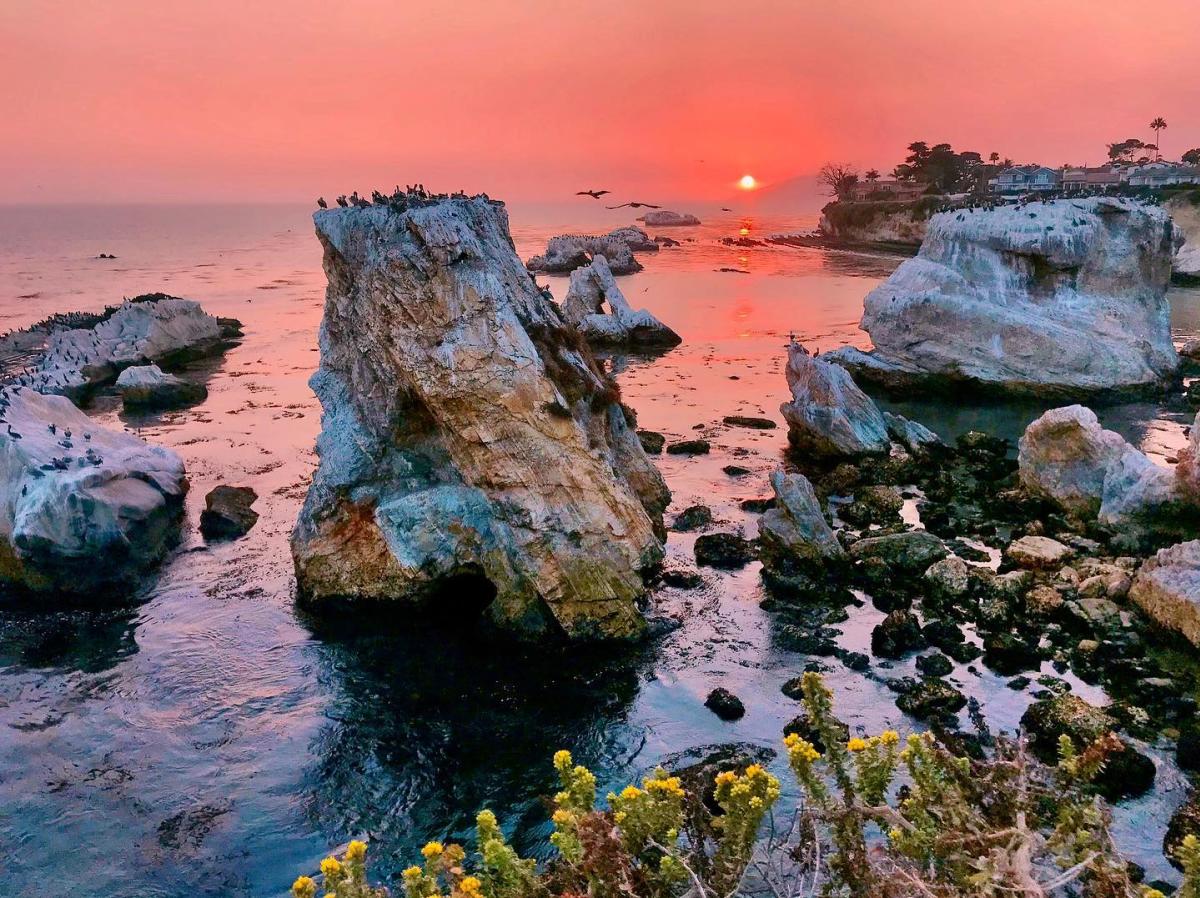 Photo provided by: surf and turf girl
Dinosaur Caves Park is a fun place for all with and killer views of the ocean, the coastline and the rock remnants. Having a play area for kids, and benches throughout for relaxing, this is the ultimate sunset spot for families, or just those looking for a wholesome spot on their way through SLO CAL. Coastal breezes, crashing waves and a gorgeous sunset will be sure to encapsulate you as you enjoy your time in Shell Beach.
At a Lookout in Ragged Point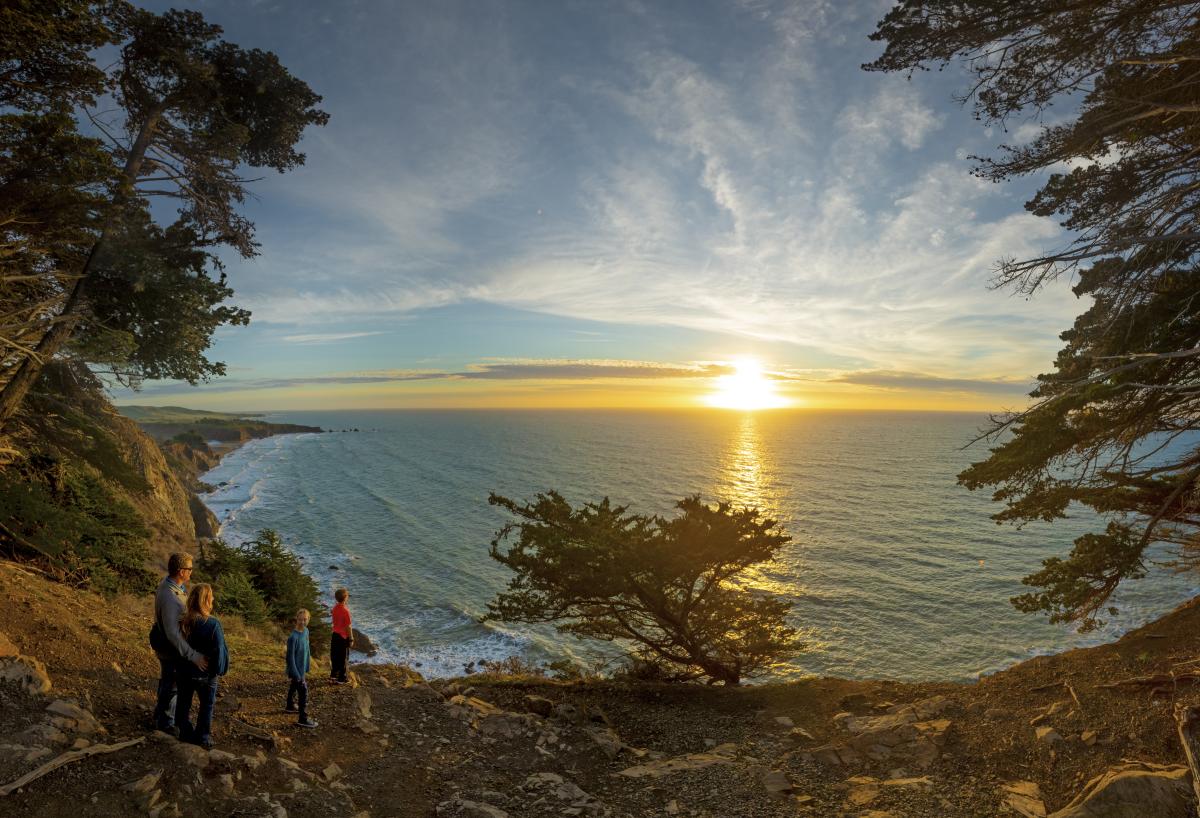 Ragged Point boasts some of SLO CAL's most picturesque views. With its stunning natural beauty of the rugged cliffside and sparkling blue Pacific Ocean, it provides a great experience combining some of SLO CAL's best features. Seen as the gateway to Big Sur, Ragged Point offers the striking beauty of Big Sur right here in SLO CAL. Find a spot at Ragged Point Inn lookouts to take in the beauty SLO CAL has to offer.
On the Beach in Pismo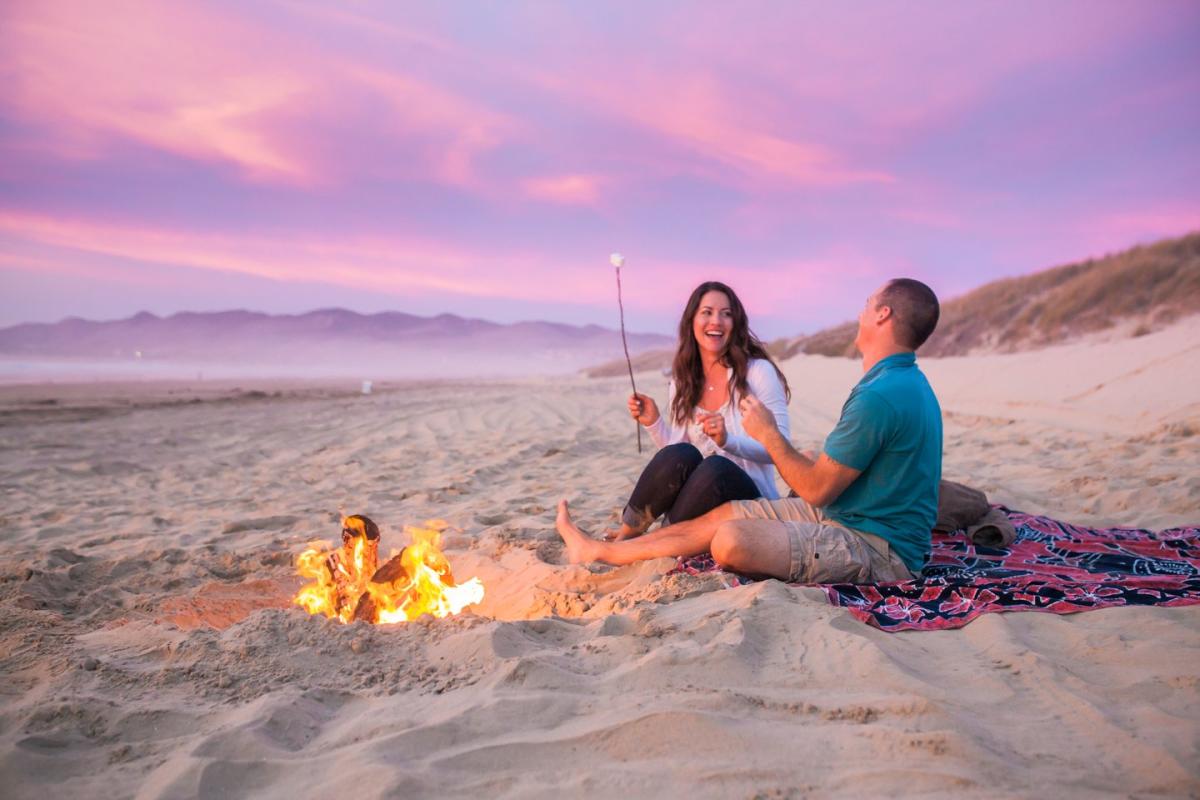 Walk the pier or stroll down the beach for one of the most scenic sunset spots that will have anyone in your party in awe. With miles of beaches available to park it, find a spot, get cozy, and enjoy. Many beaches including Pismo State Beach also allow bonfires, so start your fire and hang out through the evening on SLO CAL's South Coast.
On a Country Road in Paso Robles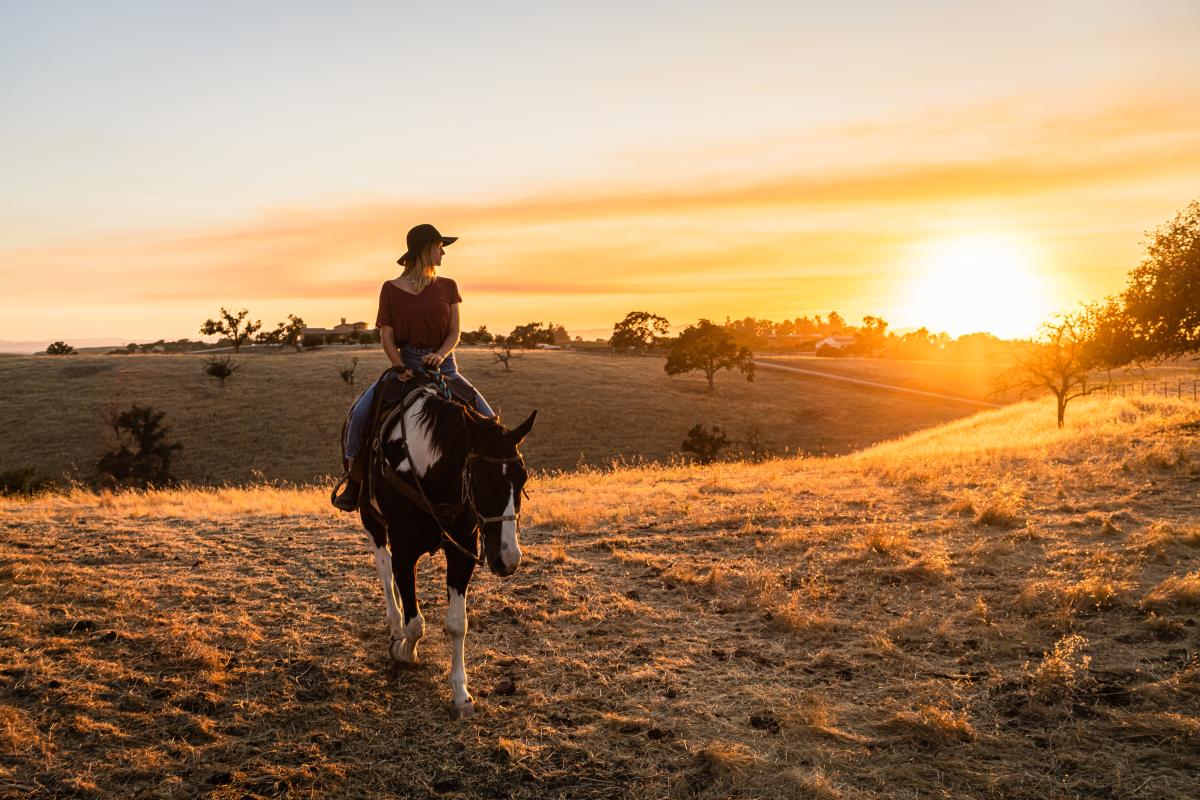 Photo provided by: Cass Winery

Head off the beaten path and find a perfect spot to view the sunset in North SLO CAL. Whether you sit beneath an oak tree or watch the light cascade over vineyards, there's nothing quite like that golden glow at the end of the day. Paso Robles offers the perfect conditions to end your day, from sipping a cocktail at a rooftop bar like Tetto, or winding down at a winemaker dinner among the vineyards, you'll be sure to find exceptional views here.
***Note: It is illegal to night hike on City trails. However, there is a grace period to let you hike down after you have hiked up to watch the sunset.