Fish Is the Dish at These SLO County Seafood Spots
With its proximity to the Pacific, it's no wonder that SLO CAL serves up such high-quality seafood. The ambiance of the Central Coast's fish-centric restaurants runs the gamut from casual to upscale, but all of them reel in the finest catch available for their menus, and many also pride themselves on sourcing directly from the local fishing fleets. Here's a look at just some of the alluring options you can try.
Family-owned Fish House with an East Coast Accent
📍  Pismo Beach
East Coast flavors cruise into a West Coast setting at Ada's Fish House in Pismo Beach. That approach is in full sail with the key lime cheesecake, lump meat crab cakes, Samuel Adams beer-battered fish and chips, and the decadent Maine lobster mac-n-cheese with Gruyere and white cheddar. Of course, given the Eastern seaboard emphasis, "lobstah" rolls are up for grabs as well; they're served on an authentic New England bun and available (Maine-style) dressed or (Connecticut-style) with butter. Other classic seafood dishes include piccata sand dabs, oysters Rockefeller, and steamed clams served with sourdough rolls for soaking up every last drop of the broth.
Simple Equals Sublime for This Seafood
📍  Morro Bay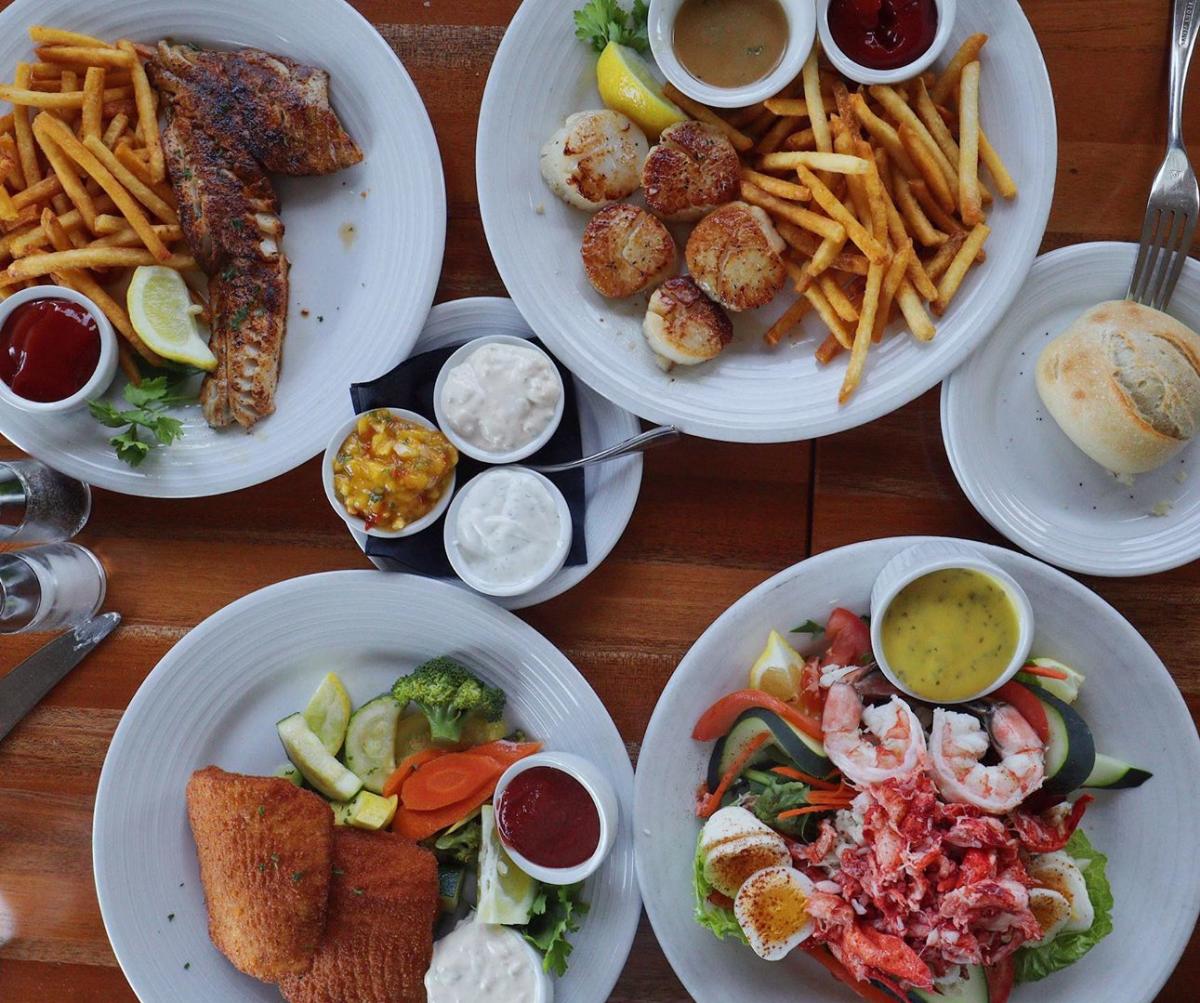 Photo credit: The Galley Seafood Grill & Bar
Though the ambiance trends towards upscale, the signature fare at The Galley Seafood Grill & Bar is nothing fancy – by design. This seaside Morro Bay restaurant prides itself on "naked" fish that's simply prepared and grilled to perfection. Any sauces are served on the side, along with seasonal produce grown specifically for the restaurant. Other restrained culinary treatments are equally successful in presenting The Galley's fresh seafood, especially the seared scallops, delicate shrimp scampi, and lightly breaded fish and chips. There's also a classic Surf and Turf with Maine lobster tail and bacon-wrapped filet and a thoughtfully curated wine list with an emphasis on Central Coast labels.
It's Fast and Fresh at These Favorites
📍  Morro Bay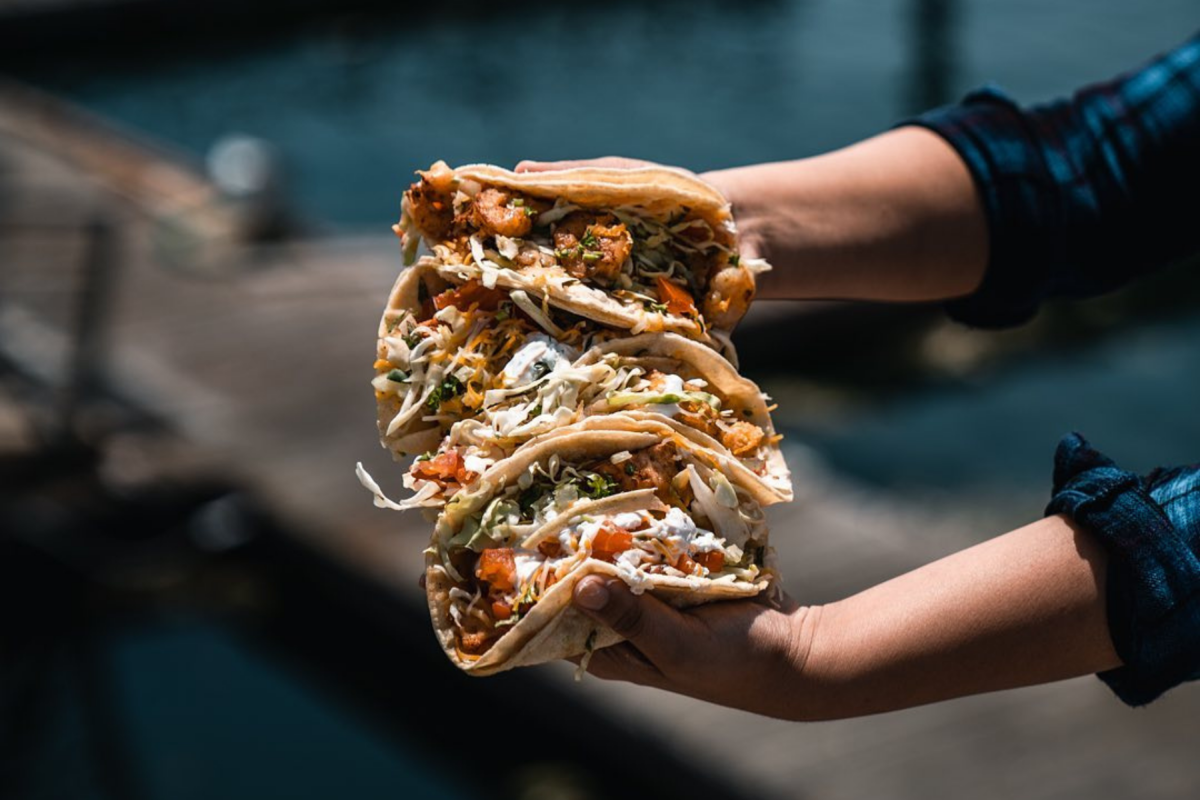 Photo credit: Giovannis Fish Market
Giovanni's is a consistent favorite with locals and visitors alike, as evidenced by the long (but quick-moving) lines at both of its Morro Bay locations on the Embarcadero: Giovanni's Fish Market & Galley and Giovanni's Takeout Express. The straightforward menus are exactly what you want for a casual seaside meal. All manner of seafood and chips are available, plus stalwarts such as fish sandwiches, barbecued oysters, clam chowder, shrimp cocktail, fish tacos, and burritos. Burgers are available from the Galley, but it's all seafood all the time around the corner at the streamlined Take-Out Express. There, the menu keeps all the popular "and chips" options from next door, but adds poke and rice bowls to the lineup. If you're looking to cook up some fish at home, Giovanni's Fish Market offers a wide selection of freshly caught seafood – some of which probably just got offloaded from the fishing boats behind the restaurants.
As Seaside as It Gets at this Casual Avila Spot
📍  Avila Beach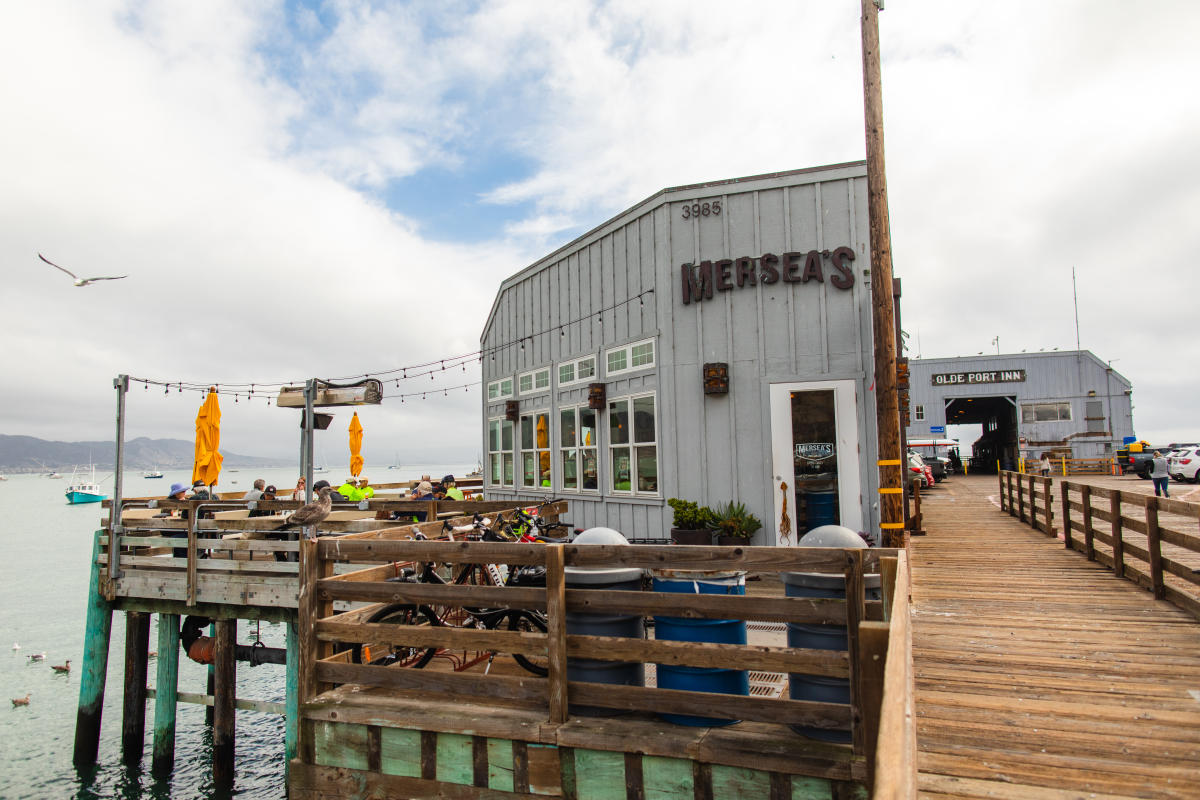 To say that Mersea's has a great ocean view is a bit of an understatement. If you were seated much closer to the water, you'd need a life jacket. Perched on the Harford Pier at Port San Luis, this comfortable spot serves up all the seaside favorites; from fish tacos to steamed clams, from crab cakes to a crab melt sandwich, from shrimp cocktail to a shrimp Louie salad. This is also one of the few places where you always have the choice of white New England "chowdah" or red Manhattan-style, and both can be ordered by the cup, bowl, or crowd-pleasing sourdough bread bowl. The full bar offers a bloody Mary worthy of the salty view, and draft beers are available as well.
Seafood Worthy of the View in Pismo
📍  Pismo Beach
Expansive views of the Pismo pier and Pacific coastline make The Oyster Loft the perfect place for a special occasion, or any day you just want to treat yourself to the scenery. As the name implies, the menu at this second-floor restaurant is decidedly seafood-centric. In addition to oysters available either broiled or just shucked on the half shell, appetizers include tuna tataki and salmon poke tacos. Depending on the seasonal seafood availability, heartier entrées might run the gamut from locally caught sablefish (black cod) with a white miso glaze, to wild-caught pan-seared scallops, to pan-fried halibut. Meat eaters can happily opt for a Kurobota pork chop or Waygu steak. Be sure to save room for housemade desserts such as the decadent peanut butter chocolate tower with miso caramel or the classic crème brûlée. The extensive wine list gives a good nod to local labels, and the inventive cocktail menu is certainly worth a look as well.
Market Meets Restaurant at This Busy Templeton Spot
📍  Templeton
Pier 46 Seafood didn't set out to become a popular restaurant, yet it is. The Templeton fish market started serving prepared food almost as an afterthought, and now the very few tables inside and on its patio are rarely empty. Except for a couple of non-fish choices on the kids' menu, the menu here consists entirely of fresh, hand-cut seafood chosen directly from the market, and proudly sourced from environmentally responsible fisheries. Among the favorites are fish and chips, steamed clams, and a grilled seafood sandwich, but definitely don't overlook the ahi tacos – crispy wonton shells topped with raw sushi-grade ahi. Given the tiny kitchen that's wedged into this busy fish market, it's impressive that Pier 46 can also serve dishes such as shrimp scampi and seafood pasta. And you can even enjoy a glass of wine or draft beer with your meal.
Fresh From the Fleets in Morro Bay
📍  Morro Bay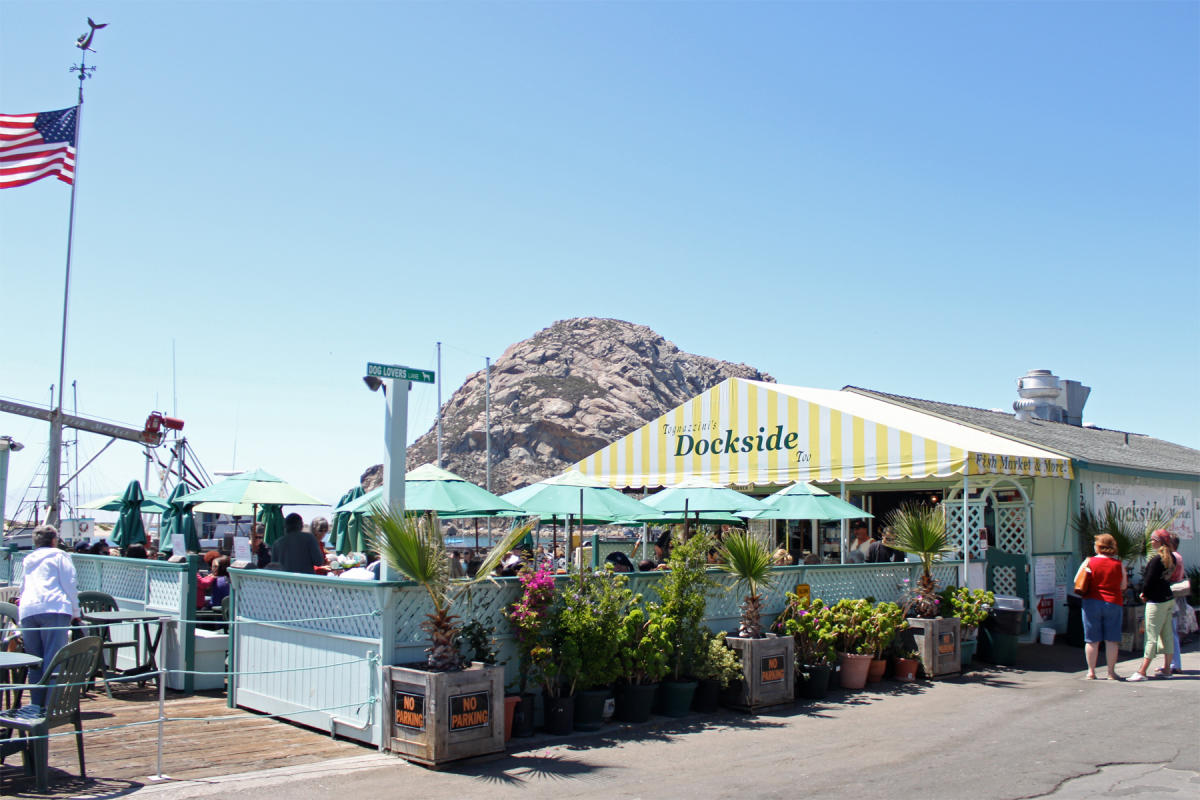 Photo credit: Morro Bay Tourism
Though very different in their settings, both locations of the Tognazzini's restaurants pride themselves on serving the finest seafood, much of it sourced from the local Morro Bay fishing industry. The Dockside restaurant has indoor seating for breakfast, lunch, and dinner. The adjacent Dockside Too offers al fresco dining on the deck outside its fish market, where you can often watch fishing vessels (including the Tognazzinis' own boat) unload their catch. The Dockside menu has all the essential seafood dishes – plus some fun riffs such as a "Sea-Sar" salad with shrimp, a surf-and-turf with lamb loin and scallops, and grilled line-caught salmon with the restaurant's signature tequila marinade. At Dockside Too, you can't go wrong with the lightly breaded fish and chips or the house-smoked halibut tacos.