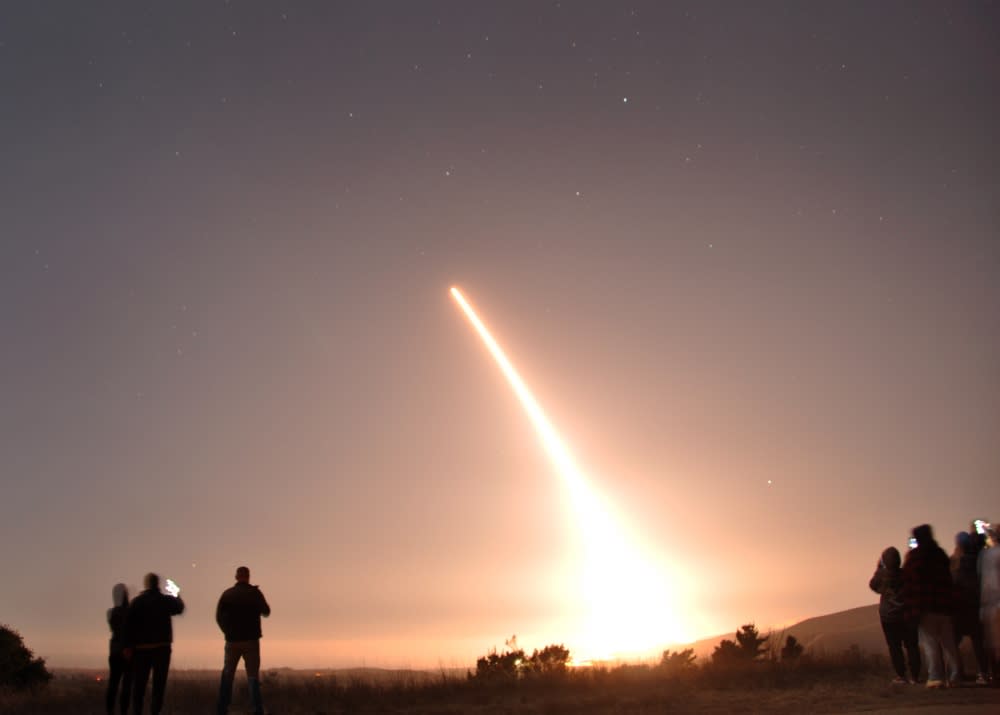 Photo by Tech. Sgt. Patrick Harrower
Is watching a space launch on your bucket list? SLO CAL has you covered. While the Vandenberg Space Force Base is located just 30-miles away in our neighboring county, visitors can watch space launches from the comfort of SLO CAL's outdoor beaches and parks. If you're a space enthusiast planning a trip for the next launch, continue reading for viewing tips and locations in SLO CAL to see the rockets soar. 
Where is the Vandenberg Space Force Base?
The Vandenberg Space Force Base is located in SLO CAL's neighboring city, Lompoc. Established in 1941 as an army base, Vandenberg Space Force Base is now used as a space and missile testing base. Since its first official launch in December 1958, Vandenberg has launched hundreds of missiles and space vehicles. 
Best Beaches
Spread a blanket on the sand and watch as the rocket flies through the sky from these beaches. 


Avila Beach: Avila Beach is a quaint little beach town, located right off Highway 101, where you can enjoy the ocean as well as restaurants and shops. Always warm, this beach will be a sure bet for the sunniest day if there's any doubt about the clouds. This is the perfect place to watch the launch and spend a day in the sun! 
Pismo Beach: Pismo Beach is one of the closer options to view the Vandenberg launch. Located just 38 miles away from the Air Force Base, you can spend the entirety of your day exploring the downtown stretch and basking in the sun while waiting for the launch. With the proximity and open views here, the launch will be hard to miss! 
Eldwayen Ocean Park/Margo Dodd Park/Dinosaur Caves Park: Located in the Shell Beach area of Pismo, these mostly dog-friendly spots are open to the public and a perfect spot to view the Vandenberg launch.
Oceano Dunes: The Oceano Dunes have recently reopened and good news, it's the closest place to view launches from SLO CAL! The space is wide open and right along the ocean, allowing full visibility of the sky. Once the rocket is in the air, it will be hard to miss!
Morro Strand State Beach: A little further north, the Morro Strand State Beach stretches three miles between Morro Bay and Cayucos. If you're up closer to south-facing Cayucos beaches, you'll have a great open space to sit out and enjoy a picnic and the ocean while viewing a Vandenberg launch. 
Best Hikes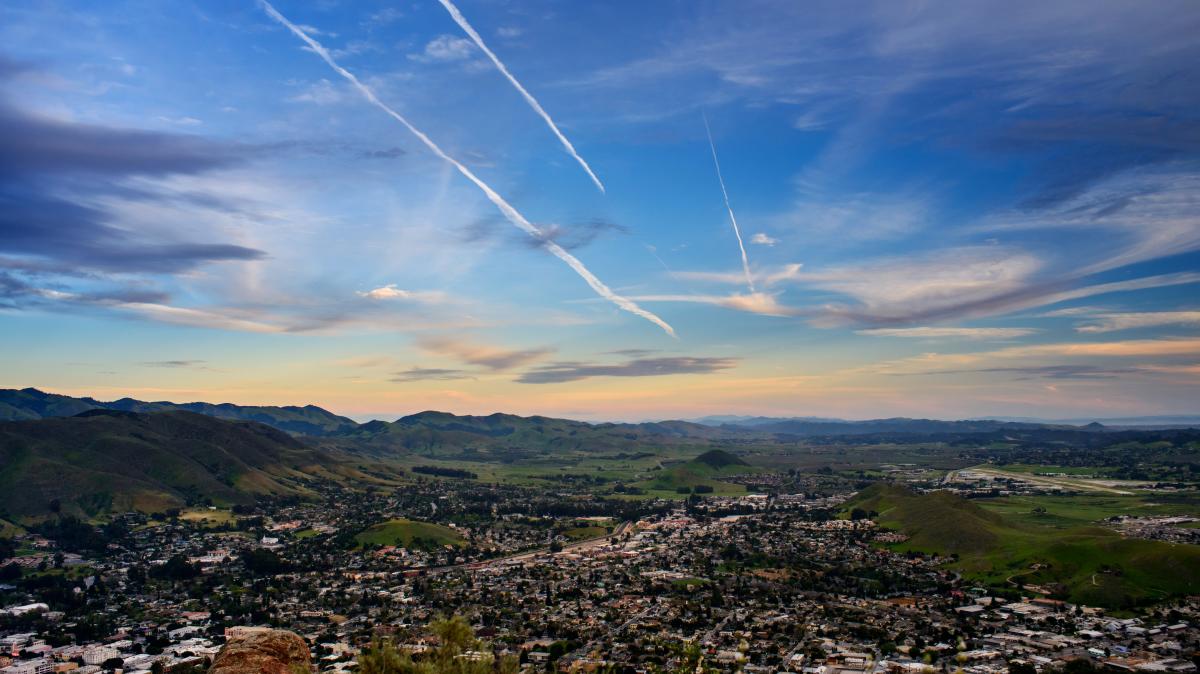 Pack a water bottle and your hiking boots to strap on for these gorgeous trails and views
Cerro San Luis Obispo: Just west of downtown San Luis Obispo, the Cerro Loop Trail has so much to offer: great exercise and a great view of the launch from the stage at the open space at the top. With a 1200ft hike, pack a light picnic including lots of water and stay for a while! 
Ontario Ridge Trail: Located near Avila Beach, the Ontario Ridge Trail is a fan favorite. With incredible views of the ocean. This trail has a high difficulty level, but will be worth it. A more intermediate shortcut to this trail can be accessed from the Sycamore Crest Trail. This hike is perfect for viewing the Vandenberg launch. And after your hike, you can head down to the beach to cool off and enjoy the ocean! 
Pismo Preserve: A family-friendly trail, the Pismo Preserve is a choose-your-own-adventure on the narrow trails above Pismo Beach with ocean views and oak trees. A narrow trail due to COVID-19, be sure to arrive with enough time to find your spot on the hike.
Tips and Tricks
We recommend packing a picnic of sorts to keep your stomachs full while waiting and watching this exciting sight. Depending on where you decide to go, you may want to pack some blankets or lawn chairs to keep yourself warm and comfy. Don't forget those binoculars! While the naked eye can capture quite a beautiful sight, seeing it up close takes it to a whole new level.
You are more than welcome to take photos of the launch but don't forget to sit back and take it in too! There are plenty of professional photographers and news outlets capturing the moment so make sure you take it all in for yourself, without the distraction of a camera!
Keep in Mind...
Vandenberg is a fully functioning Air Force Base on top of being a space and missile testing base so only military personnel and other approved personnel are allowed on the base, especially during a launch. You will need to find your own viewing location, like the ones we mentioned above. Keep in mind that the hilly terrain of the Central Coast, especially around Vandenberg Space Force base, makes it nearly impossible to see the actual launch pads so put your energy into finding a place to see it once it is already airborne!
It is also important to note, especially for those of you traveling from out of town, that Vandenberg will only follow through with a launch if weather and other outside forces allow for as safe a launch as possible, both for the safety of the people on the base as well as in the surrounding communities. Be flexible with your planning, you never know when a delay will occur and you never know how quickly the base will reschedule! We recommend staying for a few days just in case; there is lots to do in SLO CAL to fill the rest of your time!