With 300 days of sun each year, plus options for surfing, hiking, mountain biking, and a whole lot more, SLO CAL definitely wins at outdoor adventure opportunities. What about those when it rains, or when the sun goes down? 
Never fear: we've got that covered, too. SLO CAL offers near-endless rainy day indoor fun and activities. Art lovers, ax throwers, and puzzle solvers have plenty to do during the day, with opportunities for family and grownup shenanigans at their fingertips. Folks of all ages, abilities, and budgets can get in on the action. So what are you waiting for? It's time to plan an outrageously fun day, from sunup to sundown.
 
Hit the bullseye

Axe throwing at Battle Axe SLO 
Do you have fantasies of slaying vampires, dragons, or zombies? Of fighting like a Viking? Or do you just have impeccable aim? Warriors aged 10 and older can try their hand (and biceps) at axe throwing at Battle Axe SLO. Here, find eight axe-throwing lanes outfitted with plywood targets ready to be hit with your best shot. Upbeat tunes, a variety of snacks for sale, and a safe, supportive environment make this a bullseye for a day inside.
Crack the case
Escape room at The Puzzle Effect, SLO
The Locked Inn, Grover Beach
The clock is ticking, and you're trapped...at least until you solve the mystery. Escape rooms provide the ultimate puzzling experience, immersing you and your fellow escapees in a world of hidden secrets, clues, and intrigue. SLO CAL offers two escape room companies: The Puzzle Effect in San Luis Obispo, and The Locked Inn in Grover Beach. Choose from rooms and mysteries designed on a theme, like the 1980s, a movie theater, an old library, and more. Businesses recommend their puzzles for ages 12 and up.
Knock it out of the park
Flippo's Batting Cage, Morro Bay 
Hey, batter, batter! Visit this Flippo's Batting Cage for a simple, fun way to get playtime in for the whole family. Choose from paying by the ball or playing by the minute, and enjoy a laid-back, encouraging atmosphere that's especially good for young baseballers. Visit the espresso bar for coffee, gourmet cakes, and tri-tip sandwiches to fuel your next round.
Get bowled over
Pismo Bowl, Pismo Beach 
Since 1939, Pismo Bowl in Pismo Beach has served up everything from gutter balls to perfect games for locals and visitors alike. The bowling alley boasts eight lanes with retro above-ground ball returns, as well as a coffee shop diner with premium beers, and an arcade. Bring anyone from the little ones to the grandparents for a high-rolling good time. Bonus round: Visit Wild Fields Brewing in Atascadero for a mini-bowling alley, arcade, and delicious local beers. 
Catch a flick

Theaters across SLO CAL
Who doesn't love a matinee? On a rainy day, nothing beats a good movie and a bucket of buttered popcorn in your lap. Head to Festival Cinemas in Arroyo Grande or Park Cinemas in Paso Robles for the newest releases across multiple screens, with stadium seating. Downtown Centre Cinemas in San Luis Obispo and the Galaxy Theater in Atascadero offer these amenities plus beer and wine in reclining comfort. For art house films, nothing beats the Palm Theatre in San Luis Obispo; and for a vintage vibe, check out the Fair Oaks Theater in Arroyo Grande or the Bay Theater in Morro Bay.
 
Bring history to life

Hearst Castle, San Simeon 
Media tycoon William Randolph Hearst completed construction on his hilltop mansion in 1947, but the art and antiquities he collected to decorate the 90,000 square-foot home date back to the time of the Egyptian pharaohs. Hearst Castle hosted celebrities and dignitaries from the Jazz Age and on; today it is a state-owned "museum like no other" that's open to the public for tours year-round. At the Hearst Castle Visitor Center, catch a bus up the hill for an indoor tour to see how the other half once lived. 
Craft something unique
Anam-Cre Pottery Studio, SLO 
This working pottery studio offers drop-in time and classes for children, teens, and adults. Family pottery classes build creativity and togetherness, with children 6 and under able to paint a bisque piece, and children 6 and older able to hand-build or use the potter's wheel. Out-of-towners have the option to craft their piece and have it glazed, fired, and shipped to their home.
Raise a glass

Wine tasting, Arroyo Grande Valley, Edna Valley, Paso Robles, and more
Blessed with acres upon acres of some of the most meticulously maintained vines in the nation, SLO CAL boasts multiple wine regions with specialties from inky reds to crisp whites. Hit the Arroyo Grande Valley and Edna Valley for cool, coastal-climate pinot noir and chardonnay, and Paso Robles for syrah, cabernet sauvignon, malbec, and many others. Tasting rooms can be found among rolling hills in these regions, or in downtown centers like Pismo Beach, Morro Bay, Cambria, and Santa Margarita. The overwhelming majority of tasting rooms charge a fee for tastings, and many will apply that fee toward the purchase of bottles. 
Play the day away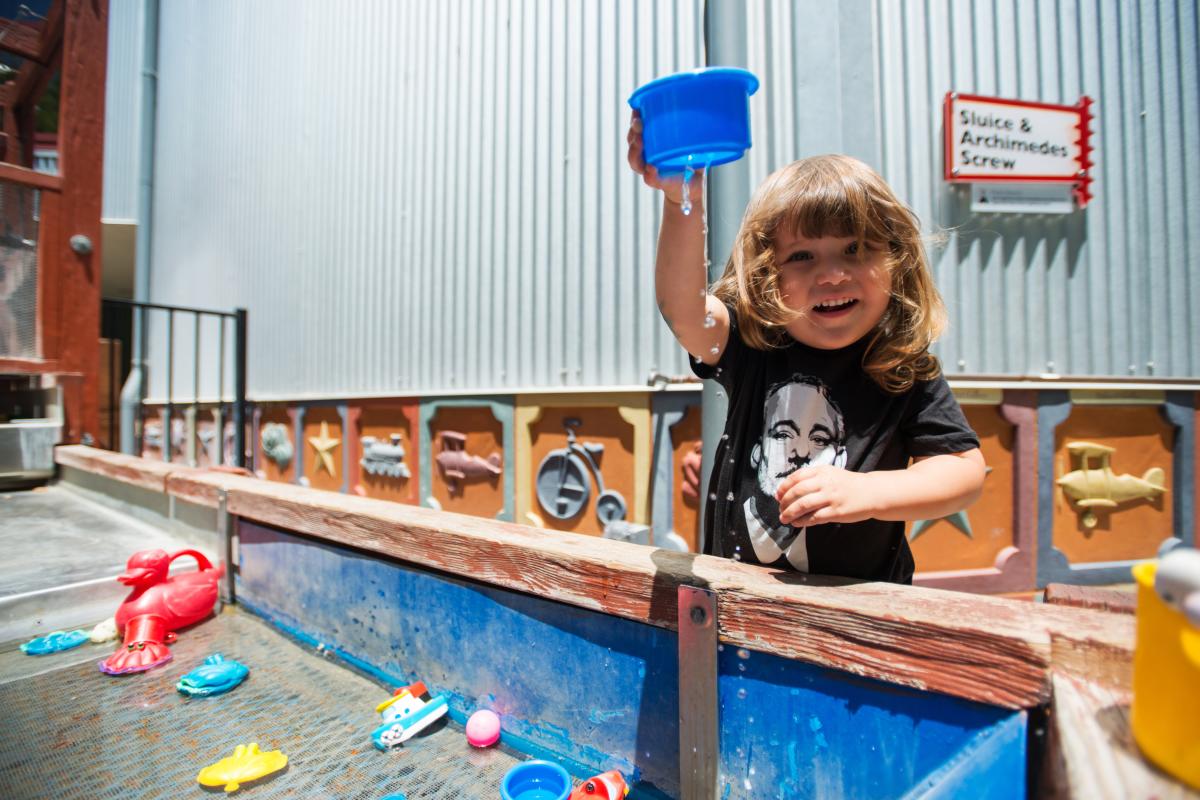 SLO Children's Museum. Photo by: Brittney App for City of SLO TBID
San Luis Obispo Children's Museum 
Paso Robles Children's Museum 
Let the littles get their wiggles out in one of SLO CAL's top-notch children's museums. The San Luis Obispo Children's Museum features three stories of pure fun, with one floor dedicated to toddlers and infants. Visitors can climb a rope tower, create an earthquake, swing from a clock's pendulum, and even steer a Mars Rover. At the Paso Robles Children's Museum, kids love sitting in the front seat of a fire truck, painting in the craft room, and swimming in the ball pit. Whichever site you choose, your children will leave pleasantly exhausted.
Come for the coffee, stay for the culture

Linnaea's​ Cafe, San Luis Obispo 
Since 1984, this pint-sized coffeehouse has served as a hub of artistic expression, good conversation, and delicious food and drink. The walls of Linnaea's Cafe feature rotating shows of artists' work, from local painters to internationally-recognized collage artists. The cafe serves coffee, espresso drinks, tea, and bistro food, and hosts events nearly every night of the week, from poetry slams and storytelling to folk, jazz, and old-timey jams. 
 

Cover photo by: Brittney App for City of SLO TBID