Stoke your curiosity with our two-day itinerary designed for maximum wow factor.
SLO CAL is a great place to downshift, but if you want an action-packed, explorious getaway? We excel there, too. Discovery favors the curious in this corner of the world, where outdoor excursions, living history, nightlife, secret spots and one-of-a-kind experiences await. Put yourself on the map here, and you'll find more than you could ever see or do in a lifetime. But if you embark on our 36-hour itinerary below, you'll make a great start.
Day 1 
Comfort food for breakfast
Grub down on a sweet or savory breakfast to kick off the adventure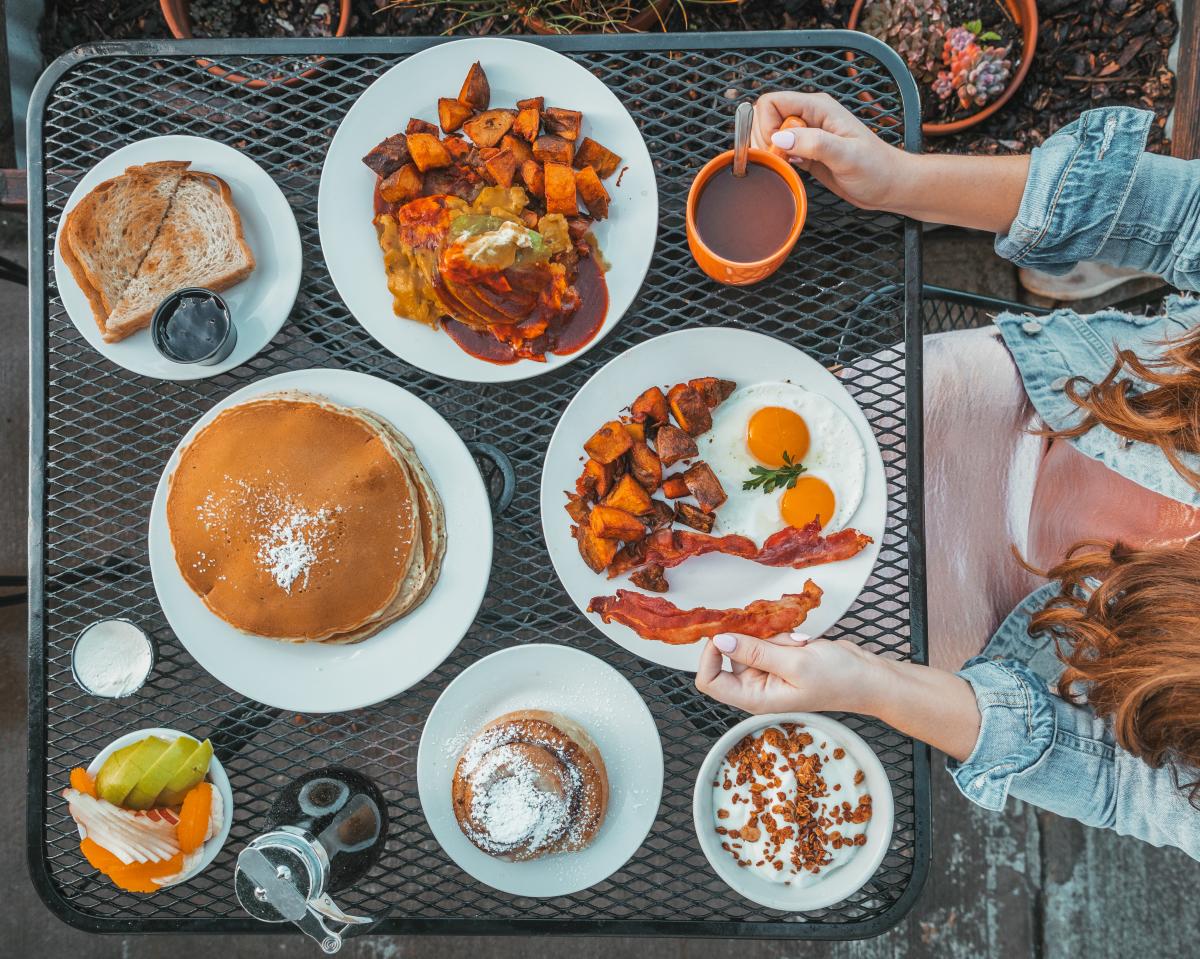 North
Located on a leafy block just off City Park in Paso Robles, Andrea's on Pine serves hearty brunch and breakfast specialties, all made from scratch. Try the sky-high French Toast Bake for a real treat.
North Coast
At the Redwood Café in Cambria find a comforting breakfast with the classic favorites. Their popular blueberry pancakes special is a top choice along with their chorizo and havarti omelet. Just across the parking lot find Creekside Gardens Cafe for its extensive menu of classic omelets and griddle favorites like applesauce pancakes and apricot French toast.
San Luis Obispo
For decades, locals have visited Big Sky Cafe for hearty, locally-sourced fresh market cuisine. The restaurant is open all day, but many know it as one of the best breakfast joints around. Order the fresh beignets (French bread donuts) and a cup of coffee, or maybe a skillet of shaksouka and pita. 
Morning: Historical deep dive
SLO CAL preserves its past and offers glimpses around every corner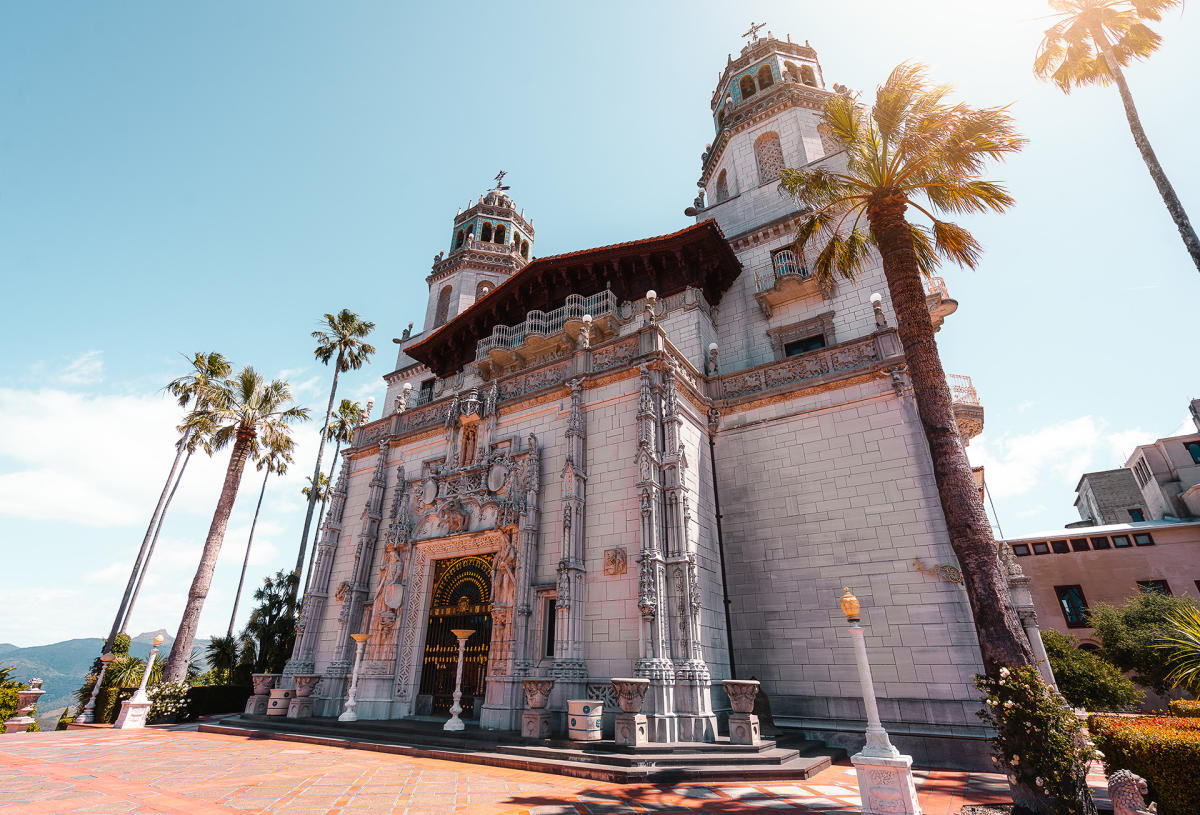 North Coast
In the early 20th century, newspaper baron William Randolph Hearst broke ground on a 90,000-square-foot opulent estate in the unlikeliest of places: a remote hilltop in San Simeon. Today, the outsized property called Hearst Castle is open to the public for tours and is the only art museum operated by California State Parks.
San Luis Obispo
Of California's 21 historic missions, Mission San Luis Obispo de Tolosa is one of the few that remains active, vibrant, and central to its community. The mission has been lovingly restored over the years, with hand-painted designs of local birds and flowers along the walls, a thriving rose garden, and a museum of Native American artifacts. Take the daily tour to discover who is buried beneath the floor — and in the walls.
Lunch: Brewpubs for the win
Craft beer meets tasty cuisine in these restaurant-breweries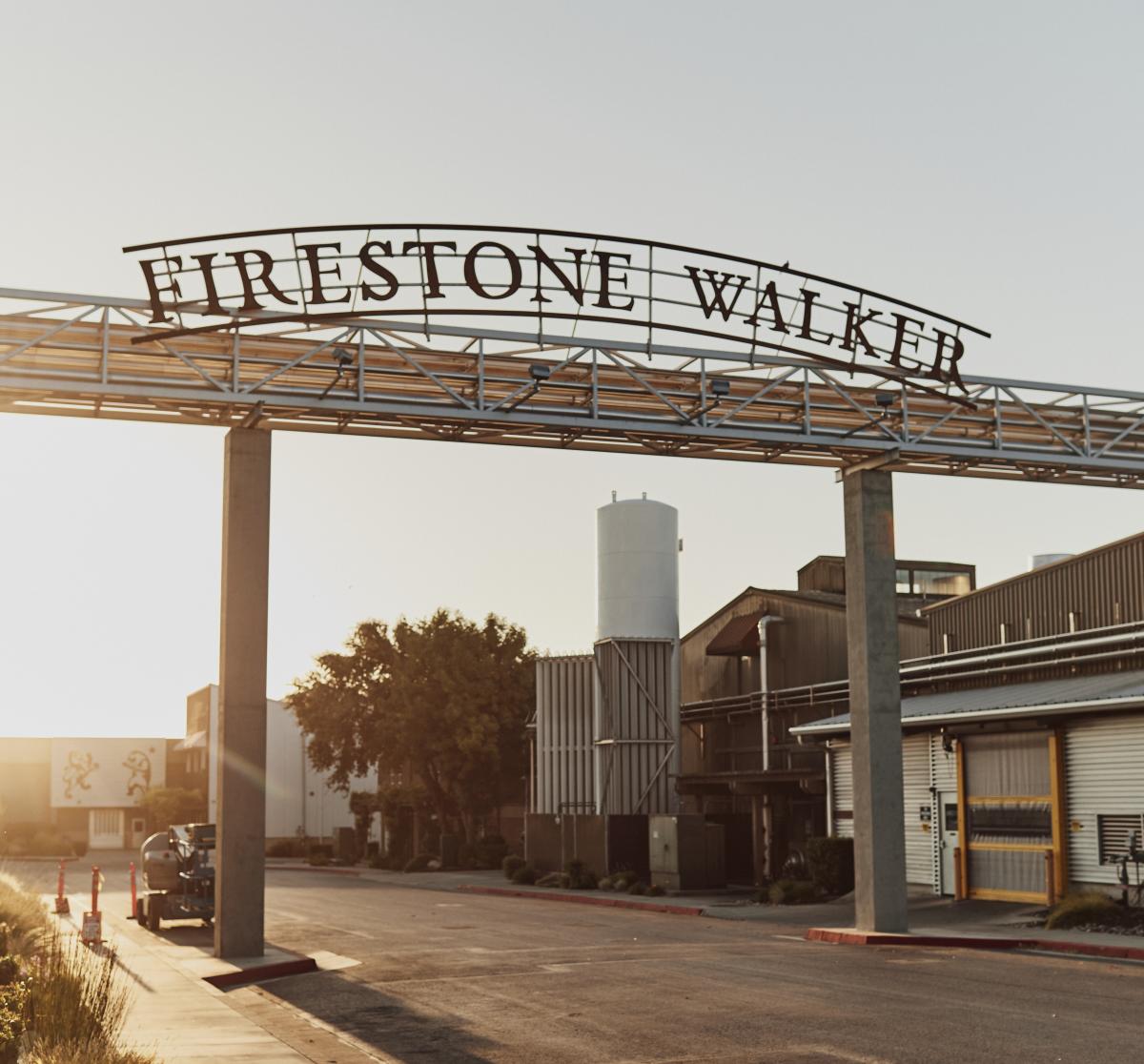 North Coast
Have you ever noticed how well a crisp beer goes with full-flavored cuisine? At The Libertine on the Morro Bay Embarcadero, you can order pub grub like wings, fish and chips, and mac and cheese to go with one of the house-made sour ales — or a pint from one of eight guest taps.
North
When it comes to craft beer, those in the know consider Firestone-Walker Brewing Company an all-time best. Visit the Taproom in Paso Robles for fresh eats and even fresher beers, made just steps away.
South Coast
At Humdinger Brewery, pick up elevated pub food like Pork Belly Nachos, Soy-Glazed Shishito Peppers, Beer-Battered Local Fish Tacos and more. Wash it all down with one of Humdinger's signature IPAs, pale ales, pilsners or seltzers.
 
Afternoon: Let's take this outside
Get some fresh air with outdoor activities that inspire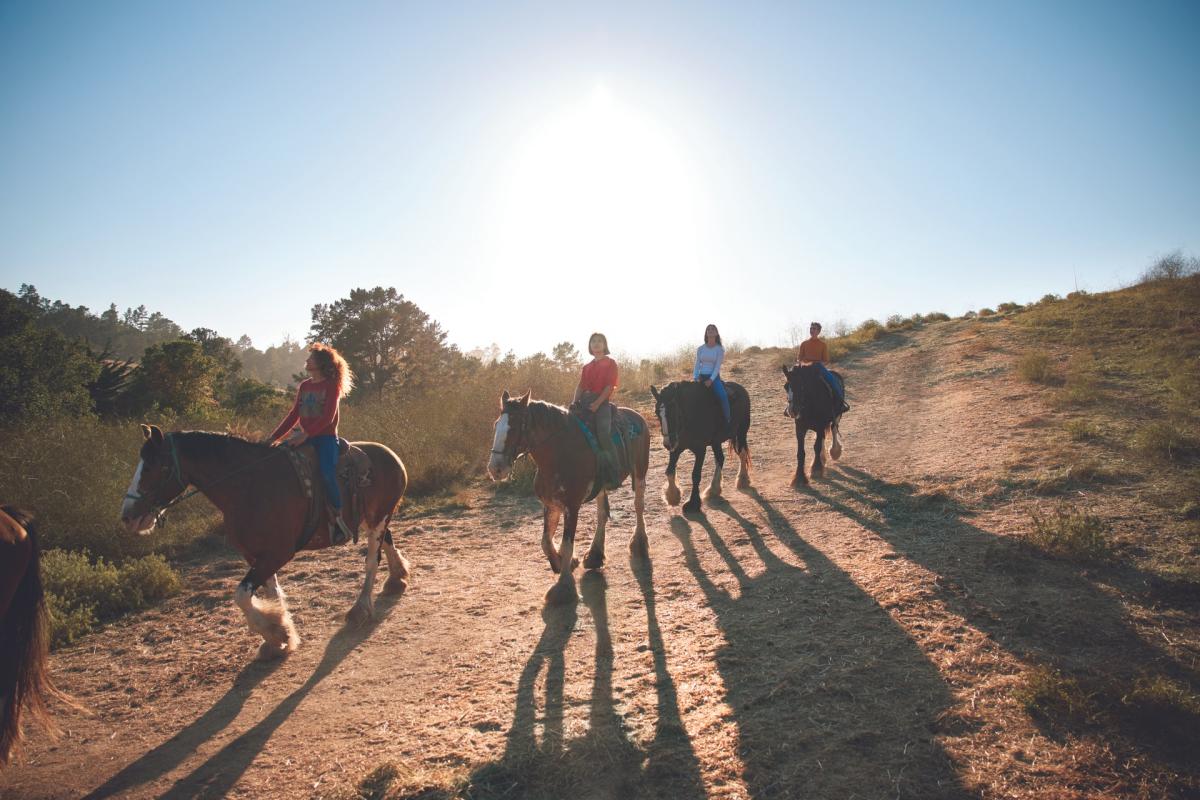 North
SLO CAL's ranching history and wine country meet during a Central Coast Trail Rides excursion through vineyards outside Paso Robles. No experience is required: just bring yourself and your sense of adventure.
South Coast
Whether you're a seasoned surfer or someone who's always wanted to try, the waves along SLO CAL's south coast can satisfy both. Newbies should take on the approachable, accessible waves in Avila Beach, while intermediate and advanced folks should head north of the pier in Pismo Beach.
Dinner: Treat yourself
Indulge in a meal at one of SLO CAL's most celebrated local eateries.
North Coast
Black Cat Bistro in Cambria sets the scene for intimate dining with white linens, French-influenced fare, and a roaring fireplace. Located in Cambria's East Village, Black Cat is a local favorite having a variety of fish and seafood, meat and fowl options, and vegetarian plates. Plus: you won't want to miss the excellent wine list.
North
With its craft cocktails, vintage vinyl, and outside-the-box menu, In Bloom in Paso Robles brings fun and whimsy to wine-country dining. Located on the Paso Market Walk, you may be inclined to stop by a neighboring shop for a drink or sweet treat after you finish off your meal. 
South Coast
Some of the most flavorful cuisine in SLO CAL can be found at Ember in Arroyo Grande. Here, Chef Brian Collins features dishes cooked with a woodfire, including flatbreads, steaks, and more. Just be sure to show up early, as this eatery gets busy fast.
Evening: Live music and drinks
Thanks to its position between LA and SF, SLO CAL gets access to the best live music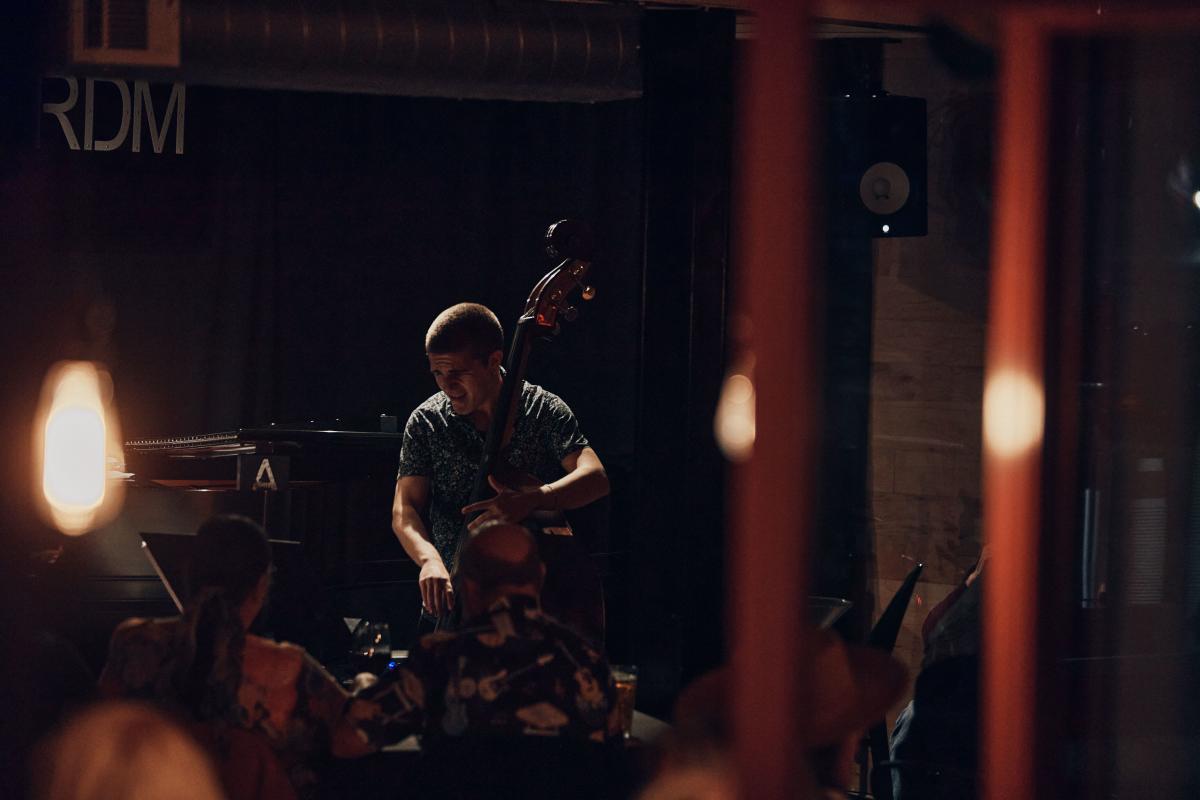 Photo Courtesy: Travel Paso
North Coast
Housed in a historic Morro Bay building, The Siren attracts musicians from across the globe, from rock and blues to folk and jazz. The venue has terrific acoustics, a full bar, and a calendar packed with talent.
North
Walk downstairs into the basement-level venue called the Libretto Jazz & Wine Lounge and you may forget you're in Paso Robles. This low-lit club presents celebrated jazz artists from across the world and provides a sophisticated atmosphere in which to enjoy.
Day 2
Breakfast: Charming bakery cafes
Keep it simple with excellent craft coffee and tea, plus handmade pastries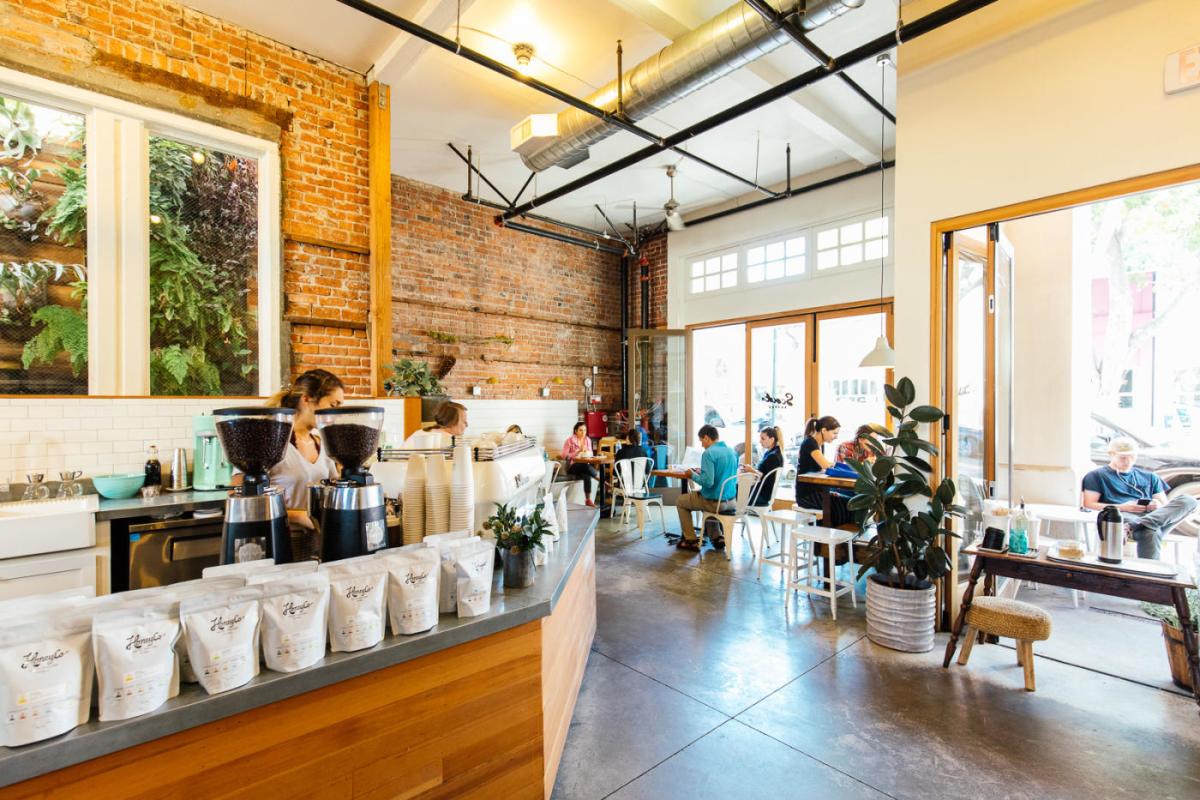 North Coast
Owned by a fine dining chef-turned-baker, Wayward Baking Co serves thoughtfully made croissants, morning buns, and more in Los Osos-Baywood Park.
San Luis Obispo
Scout Coffee began as a tiny coffee shop owned by an award-winning barista. Today, business is booming in their downtown SLO cafe, with expertly-made espresso drinks and house-made goodies.
Morning: Take a hike
SLO CAL's hundreds of trails range from easy to tough, short to long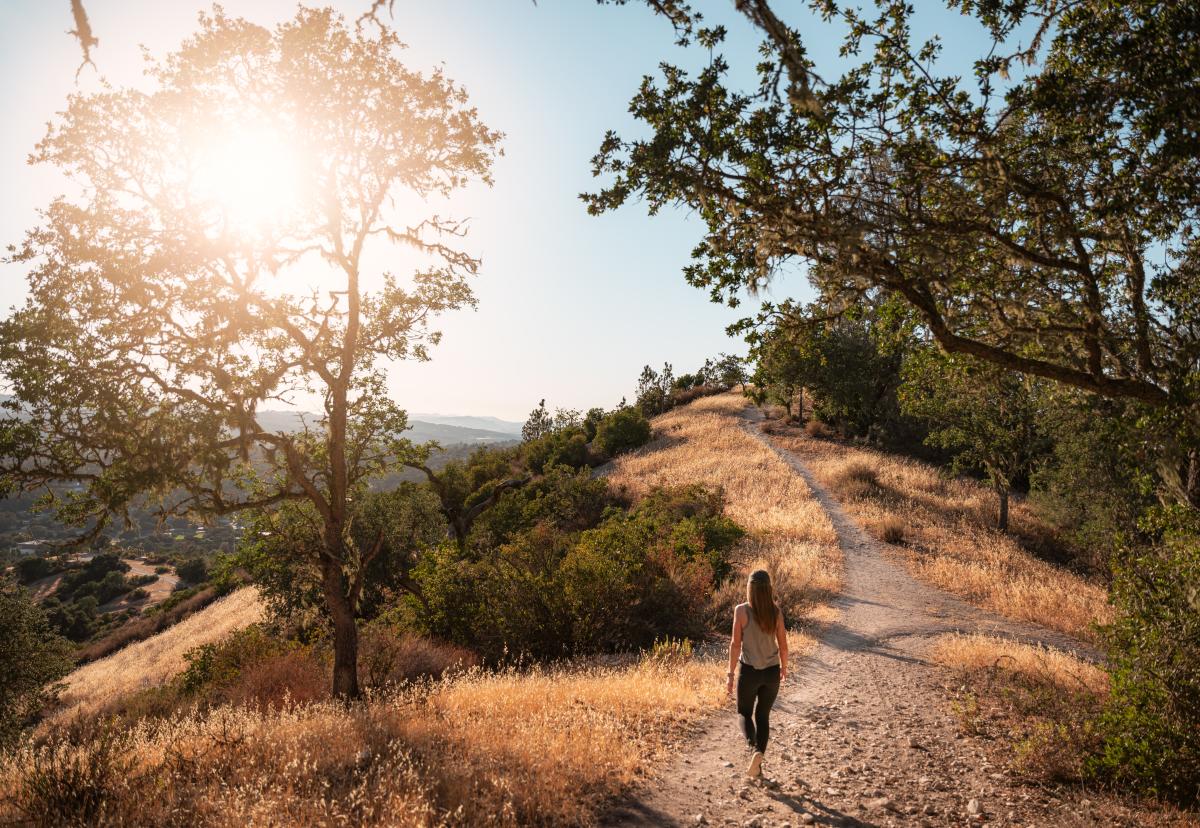 North
Off Highway 41, between Atascadero and Morro Bay, the Cerro Alto Loop Trail takes in 4.5 miles and 1,600 feet in elevation. The route can be strenuous at times, but the payoff comes at the summit, where vast views of Los Padres National Forest and the Pacific shoreline unfold.
South Coast
A surprisingly wide variety of environments can be experienced on the 2.2-mile out-and-back Oso Flaco Lake Trail in Nipomo, from a stream framed by willow trees to a freshwater lake, dunes and the wild Pacific Ocean coast.
Lunch: A fast-casual feast
Fresh eats await in eateries that feature local ingredients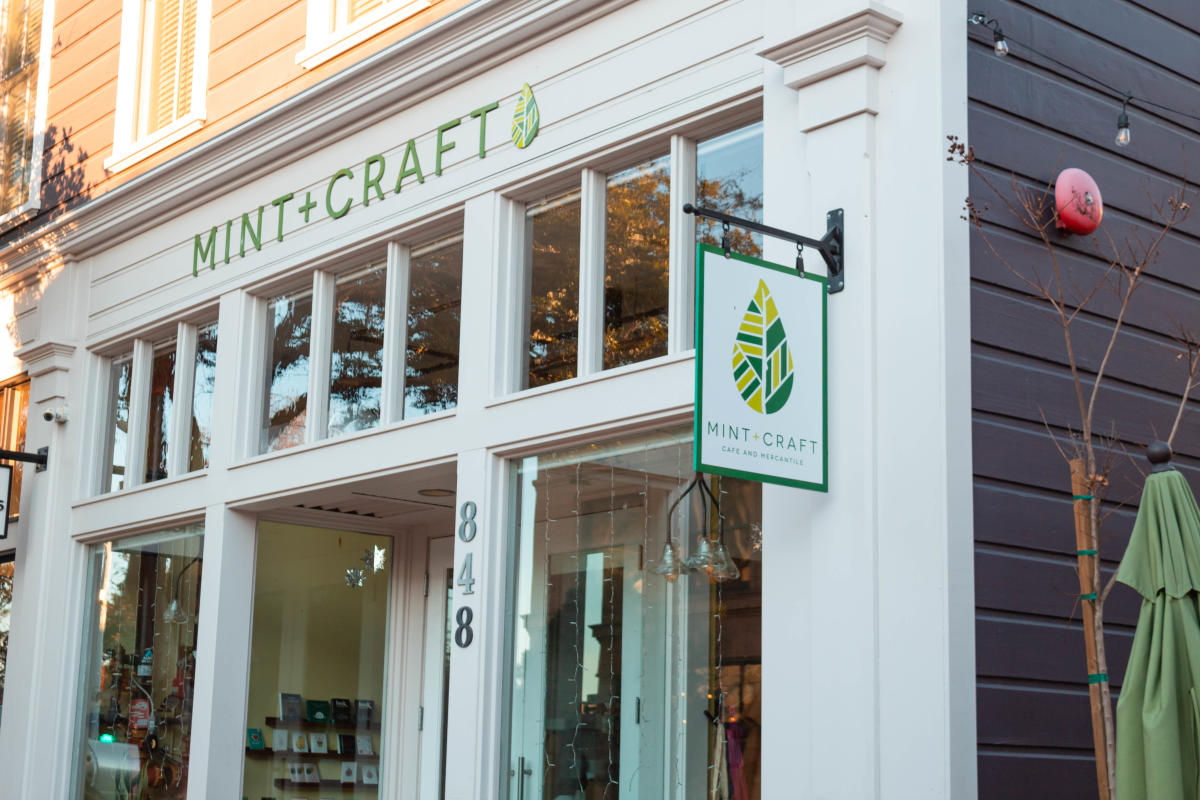 North Coast
Just off Highway 1 in Morro Bay, Taco Temple has served what many consider the best tacos around. Not strictly authentic, these tacos are piled high with fresh lettuce, cabbage and carrots plus a creamy lime-cilantro dressing.
San Luis Obispo
Mint & Craft specializes in upscale fast-casual dishes. Try the toast, bowls, and biscuit sandwiches with candied bacon for a real treat.
South Coast
Head to Splash Cafe, where the New England-style clam chowder has a decidedly Pismo Beach spin. Get it in a bowl, a cup, or their famous sourdough bread bowl. Chili, burgers, fish and chips, tacos, wraps and salads are all made fresh and tasty.
Afternoon: Chase major fun in micro-communities
A tiny town and a non-traditional booze community offer uncommon experiences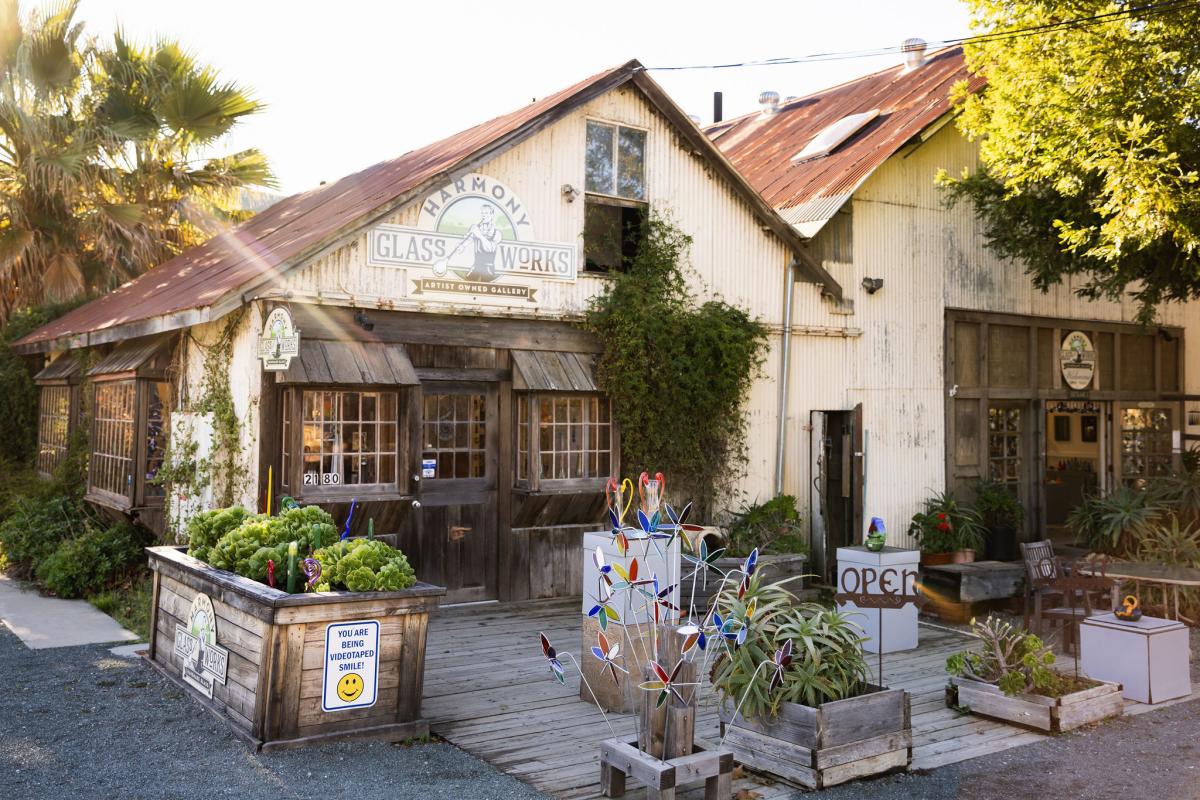 North Coast
The little hamlet of Harmony lies between Cayucos and Cambria on Highway 1 and famously boasts a population of 18 people. Visit the glass blowing studio, Harmony Glassworks, the pottery house, or grab ice cream at the Harmony Valley ice cream truck.
North
Paso Robles is known for its picture-perfect vineyard views, but many wineries, breweries and distilleries opt for a more industrial ethos for their tasting rooms. Head to Tin City, south of Paso Robles, a loose collective of like-minded brewers, winemakers, and distillers all within one city block of each other.