What makes a Michelin Guide restaurant recommendation so special? Simply put: a nod from this time-honored culinary tastemaker signals to readers that these eateries are worth traveling for. When it comes to Michelin guide-recommended restaurants in SLO CAL, you'll find mouthwatering menus, world-class wine lists and seasonal-fresh pairings galore. Ready to discover the crème de la crème of crave-worthiness? Hop in. These SLO CAL restaurants live to serve.
 
📍Paso Robles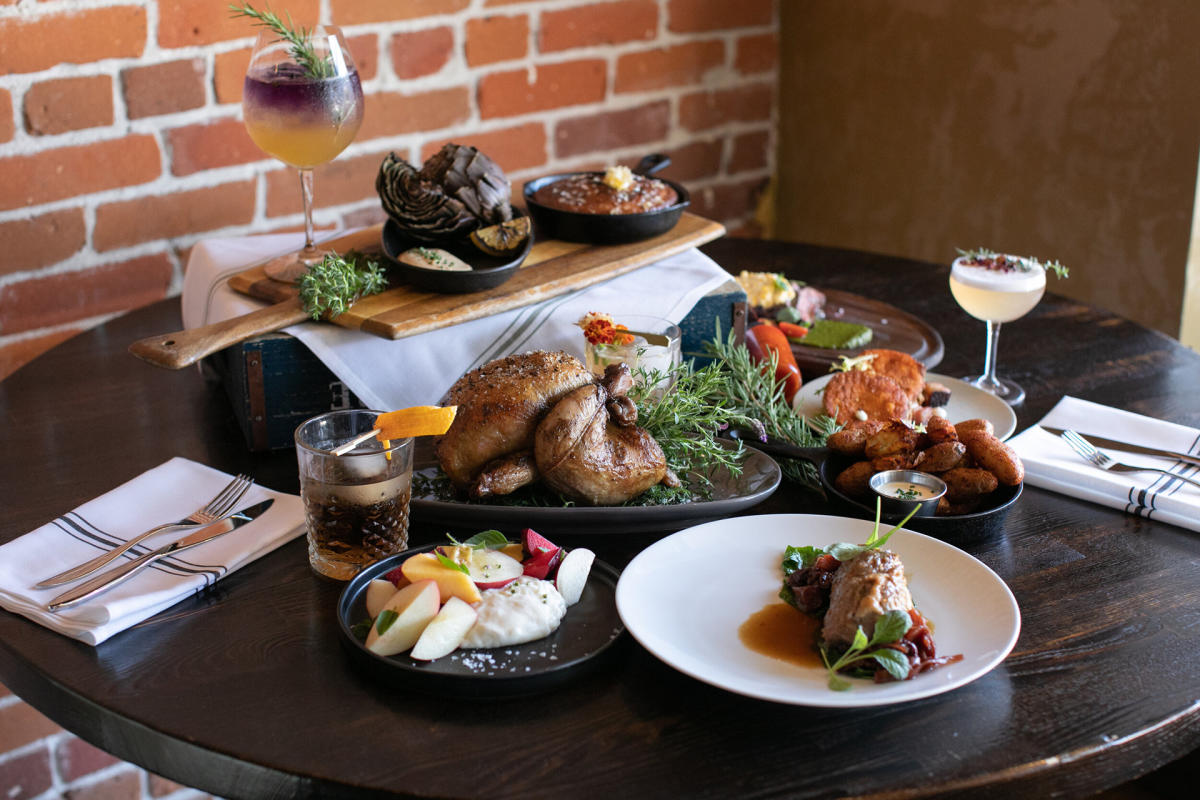 Photo credit: Alyson Magda
Follow the scent of smoke to Hatch Rotisserie & Bar, where the vibe is as warm and welcoming as their browned butter cornbread. Powered by a workhorse of a wood-fired oven, this red brick downtown Paso Robles hangout serves succulent rotisserie chicken dinners alongside up-leveled American favorites (these aren't your grandma's recipes). At Hatch Rotisserie & Bar, burgers are laden with sharp white cheddar and drizzled with hatch chile remoulade, meatloaf is crowned with a jammy poached egg and the fried chicken special comes paired with smoked bacon potato salad and dippin' fixin's like black pepper honey and signature Hatch hot sauce. Equally known for its killer cocktail list, you'll find libations infused with local herbs, fruits and bitters. Of course, you should strive to save room for dessert (as if that were an easy task). Choose from an assortment of from-scratch pies, including key lime and chocolate cream. That is—if you can!
📍Paso Robles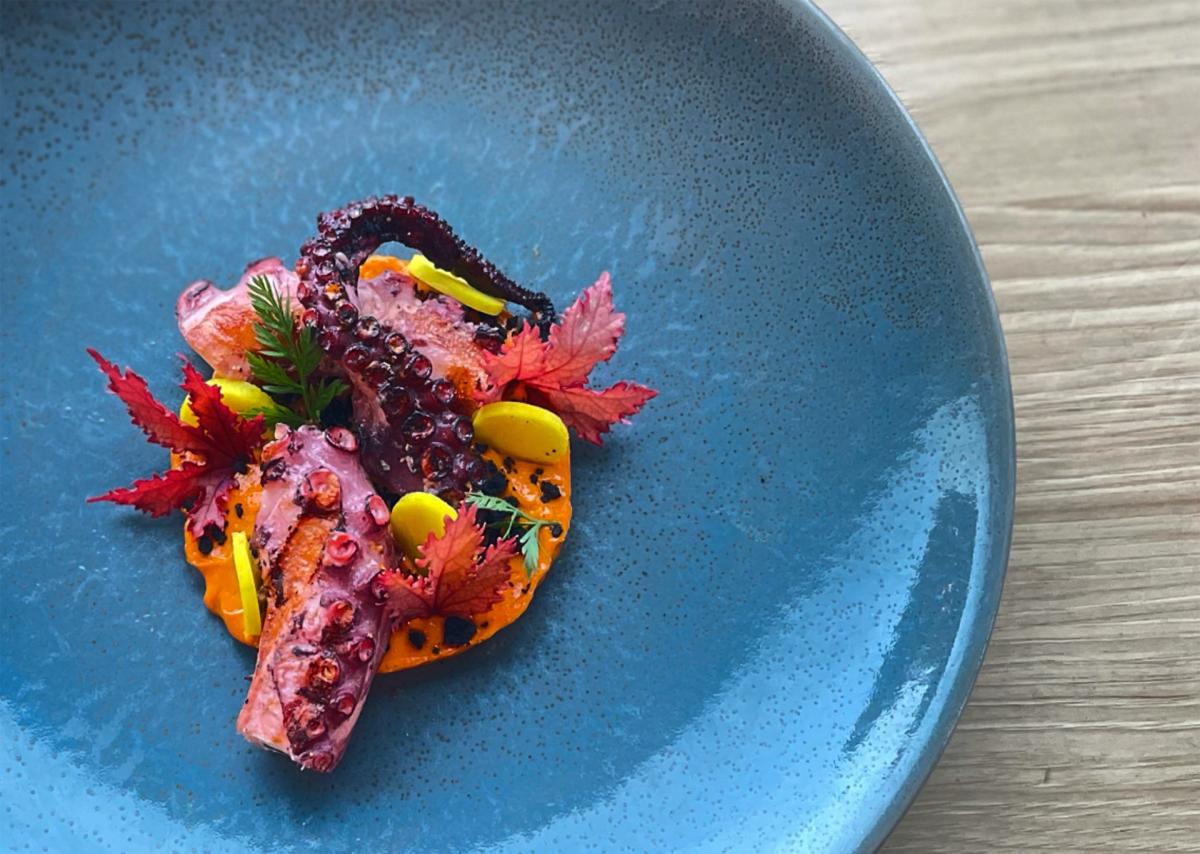 Photo credit: Chris Haisma, In Bloom
For pretty plates that taste as good as they look, In Bloom is a must. This Paso Robles Market Walk restaurant serves exactly what its name suggests: gorgeous peak-season dishes waiting to brighten your Instagram feed. Savor spiced carrot puree, pickled pomegranate seeds or edible flowers, all depending on the season. Drawing from local purveyors as well as standouts like Idaho's Snake River Farms, you can rest assured that your entree will be as choice as your appetizer. Proof? Drag a forkful of juicy Wagyu steak through a glaze of caramelized onion and pear yumminess. What can we say? Chicago transplants and In Bloom owners Chris and Nicole Haisma know the way to our hearts. Featuring an earthy-yet modern ambiance with pops of fresh greenery, you'll find beauty from the dining room to the drink selection, a slurpable rainbow of candy-colored cocktails, local wines and French bubbles.
📍Paso Robles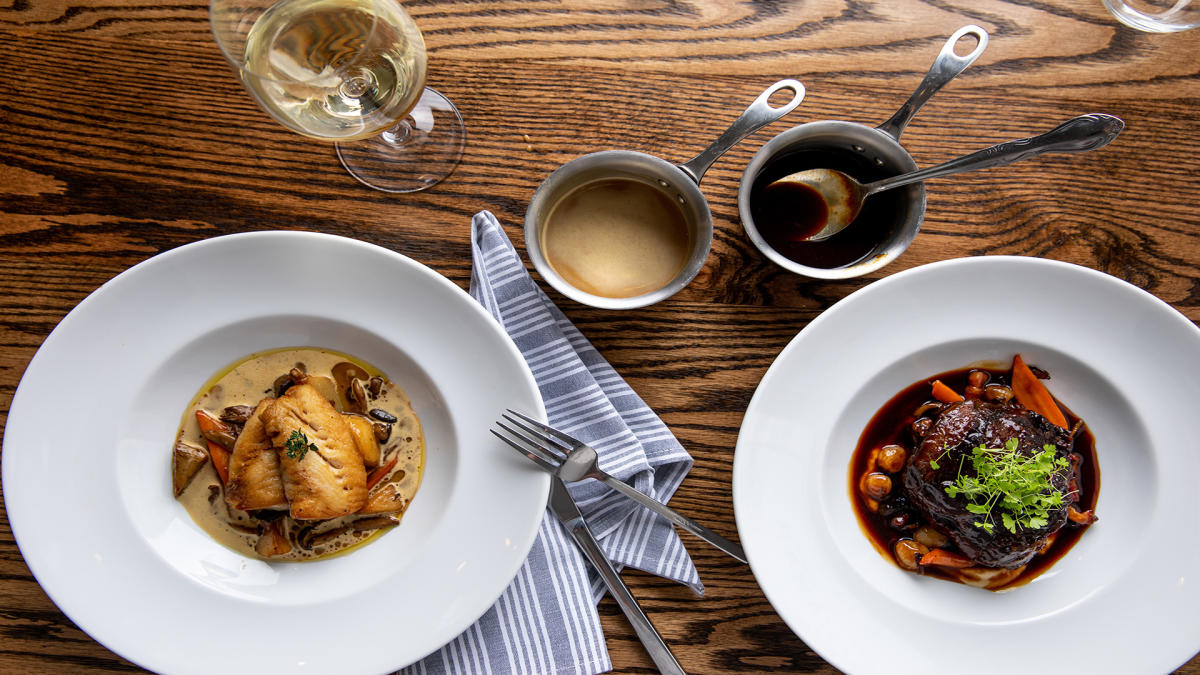 Photo credit: Jayme Burrows
What happens when the winemaker's son meets the butcher's daughter? If Les Petites Canailles in Paso Robles is any indication, incredible food! ​​Helmed by French-born chef Julien Asseo (son of Paso winemaking legend Stephan Asseo) and Courtney Asseo of Mays Meat Processing family in North Carolina, Les Petites Canailles combines French elegance with Paso heart. Tuck into a five-course tasting menu that evolves with the seasons or slice into filet mignon paired with local produce. Featuring caviar service and a wine list named as Wine Spectator's 2022 Best of Award of Excellence, this is the ultimate date night spot (crack into the creme brulee and watch sparks fly). From the romantic interior to the sublime shallot-butter sauce, you'll find that everything here connects to the Asseos' love of food and family. After all, Les Petites Canailles means "The little Rascals," an homage to their three children. Yes, love—and butter—is the main ingredient.
📍San Luis Obispo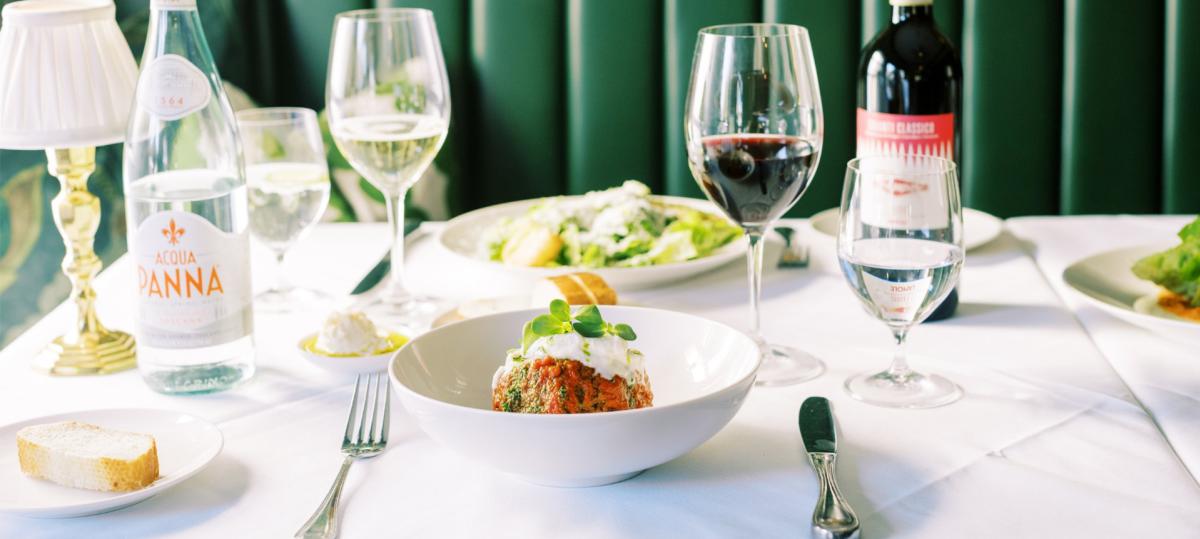 Photo credit: Ashley Ludaescher
Knock on Nate's door and experience SLO CAL's timeless hospitality. Nestled within a converted residence in downtown San Luis Obispo, you'll feel at home surrounded by palm-print wallpaper and equestrian decor. Restaurateur and native son Chef Nate Long is an excellent host and knows how to pull together the finest local ingredients under one roof. Order the La Scala salad, a blend of shredded iceberg, salami, artichoke hearts, sun-dried tomatoes and crispy chickpeas, all tossed in a red wine vinaigrette—the perfect starter for a slew of hearty pasta dishes (like the hand-cut pappardelle with Tablas Creek lamb ragu and walnut gremolata). From Niman Ranch beef burgers to juicy bone-in pork chops, you'll find that Nate's on Marsh is all about classic flavors served with a smile. Sure, you can order wines from around the world or enjoy an artfully-crafted flourless chocolate torte, but who said fine dining had to be stuffy?
📍Arroyo Grande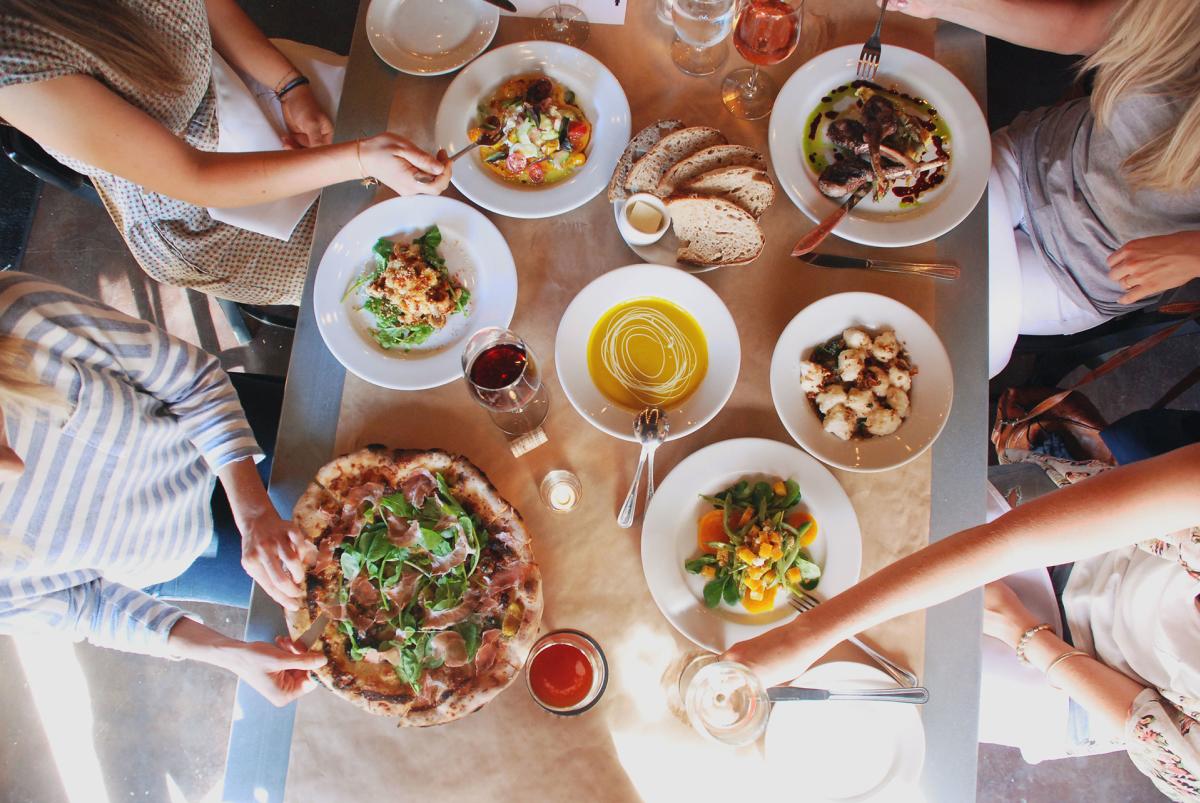 Photo credit: Kendra Aronson
With sun-ripened tomatoes and lush vineyards, Italy's countrysiders might eat better than anyone in the world. Those who agree, however, have never ventured to Ember in Arroyo Grande. At Ember, delicious local ingredients are transformed by the magic of wood-fired heat. Boasting slightly charred crust and colorful, carmelized toppings, Ember's famously zestful pizzas are a SLO CAL tradition with a nod to Italy. Chef Brian Collins doesn't mess with fads, instead gravitating toward whatever's fresh (this is what he calls "conjuring the essential flavors of honest food.") Even the cocktail list feels a little like a boozy Italian's garden party: savor top shelf spirits mixed with house-made syrups, tinctures and herbs or go for a stellar glass of wine or craft beer. Nestled in a funky barn, you'll get dinner and a show, thanks to the kitchen's open floor plan, brick-and-mortar hearth, Tuscan grill and spit-roaster. Welcome to SLO CAL's la dolce vita.