Incredible wildlife and views make the Southern End of the Monterey Bay National Marine Sanctuary SLO CAL's best kept coastal secret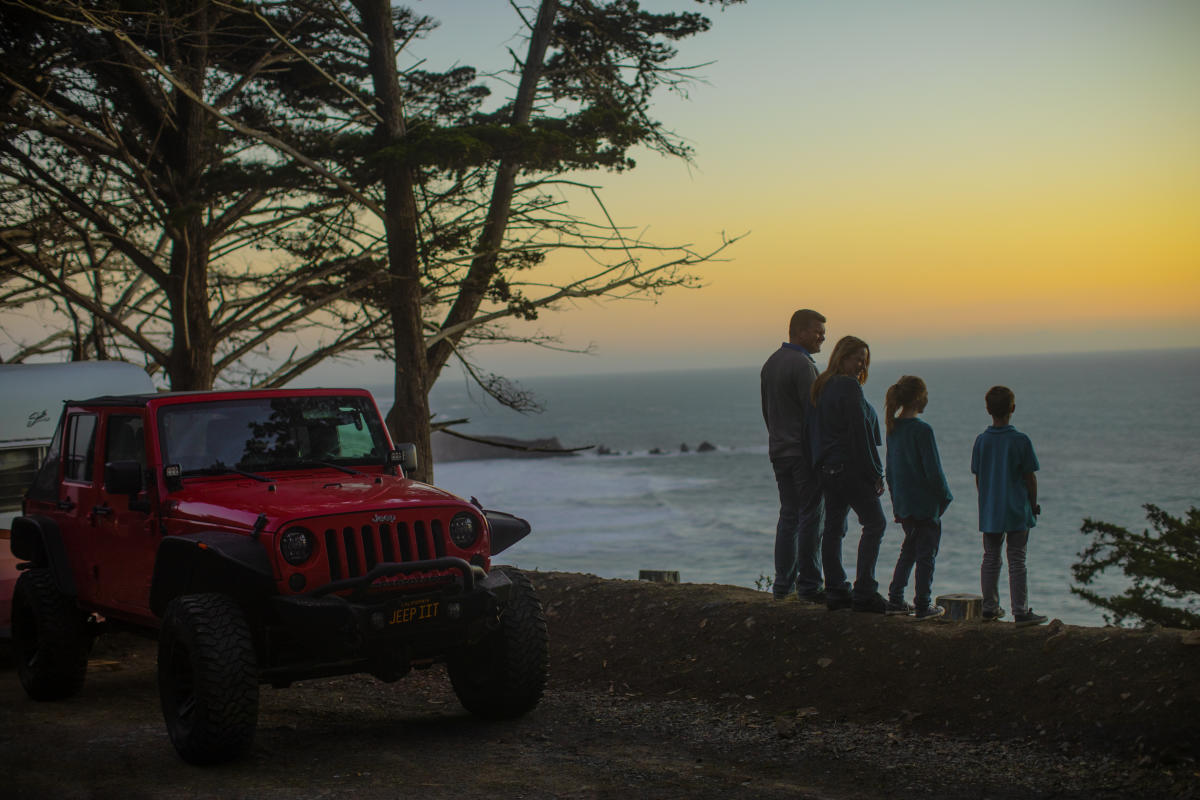 Ready for a once-in-a-lifetime coastal experience full of wildlife and wonder? We're going to let you in on a little local secret: the iconic Highway 1 is fully open in SLO CAL, from the Oceano Dunes to Ragged Point and The Southern End of the Monterey Bay National Marine Sanctuary. You'll soon be exploring untouched beaches, vibrant tide pools and lush kept forests teeming with rarely seen sea-life, including dolphins, otters, Elephant Seals and whales, just beyond. The Southern End of the Monterey Bay National Marine Sanctuary concludes in SLO CAL's seaside alcoves of Ragged Point, San Simeon and Cambria where you'll experience one of the world's most majestic marine protected areas alongside historic lighthouses and unforgettable vistas. As if you needed more reasons to plan your trip, here's our top 7 takeaways for anyone looking to discover SLO CAL's stretch of Highway 1—a true coastal gem.
1. You'll actually enjoy the drive

Scenic, and then some: Truly, all of Highway 1 is considered "the scenic route," but once you cruise along the Southern End of the Monterey Bay National Marine Sanctuary, you'll notice new, fiery hues in the sunset. From San Francisco or Los Angeles, directions are easy to follow to Highway 1 in SLO CAL. You'll not want to miss the dramatic, sea-swept cliffs of Ragged Point in the north to the coast-hugging twists and turns of San Simeon and Cambria that offer California's most sought-after cycling routes. Instead of gritting your teeth through traffic, why not take in the big, blue Pacific, black sand beaches and lovely wildflowers, which emerge in full regalia each spring? Crazy but true: SLO CAL offers countless opportunities to truly take in the rugged and pristine natural beauty of California's Highway 1. Sure, lots of vacation spots offer up a scenic outlook once you arrive, but not many claim to offer breathtaking photo opportunities from start to finish!
2. It's free and easy to access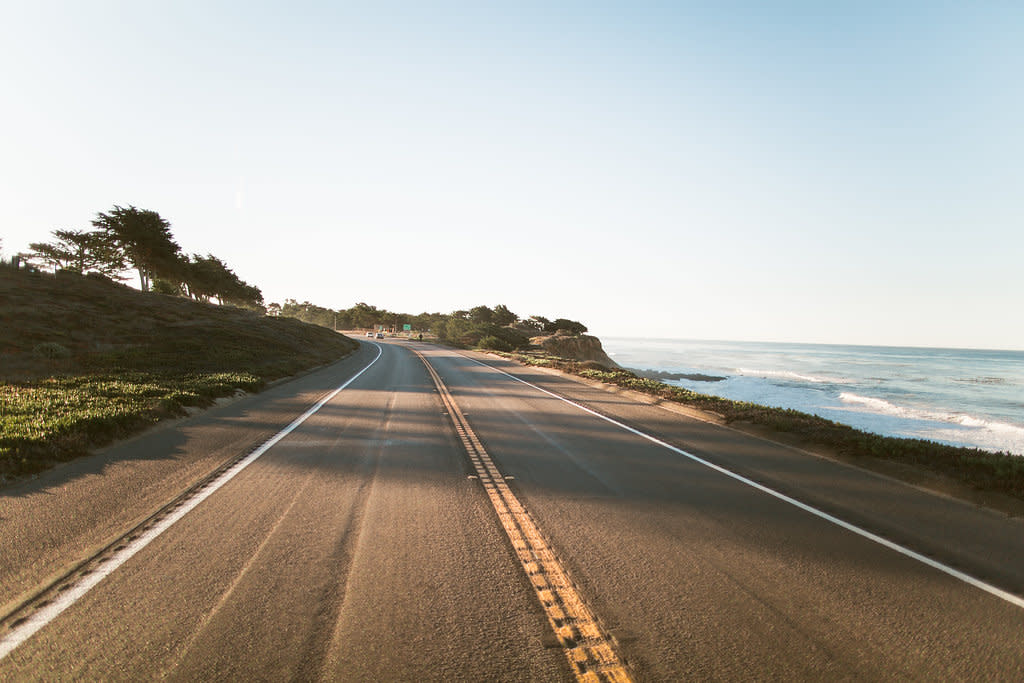 No reservations necessary: Home to bejeweled tide pools, thick kelp forests, unique underwater cliffs and some of the planet's most diverse wildlife, you'd think enjoying this natural attraction would require a velvet rope. Not so! The Southern end of the Monterey Bay National Marine Sanctuary is actually one of the easiest national treasures to access in California (we can thank conservationists' hard work for this incredible gift). Not quite sure where to place it? The entire sanctuary covers nearly a quarter of California's coastline, including much of SLO CAL's spectacular stretch of Highway 1. What are you waiting for? Find your route to SLO CAL today.
3. You'll see more sea-life

Believe your eyes: Want to experience the majesty of SLO CAL's abundant underwater animal kingdom? You're in luck, especially if you're traveling during our Season of Coastal Discovery, January through February. The vast sanctuary—coupled with smaller protected marine areas dotting the coast—play host to playful Pacific white-sided dolphins, fascinating California sea lions, families of sea otters and jaw-dropping gray whales, known for putting on unforgettable displays along the water (see our epic list of Highway 1 Whale Trail viewing spots here). Plus, there's always new discoveries happening under the deep. In fact, a rare Octopus Garden was recently found off the at the Davidson Seamount, a very special protected marine area bordering the sanctuary. Here, among underwater volcanic outcroppings and more than two dozen species of deep-sea coral, a thousand octopi guard their eggs and incubate in hydrothermal waters (Learn more about these mysterious deep-sea creatures with this mesmerizing video). The bottom line? Home to 36 marine mammal species, 180 bird species, 525 fish species, 4 turtle species, and 450+ algae species, the Monterey Bay National Marine Sanctuary has earned its colorful nickname, "Serengeti of the Sea."
4. You'll get up-close and personal
Catch a wave and wave hello: Surfers are eager to rise early and paddle out at the Pico Creek and Moonstone Beach surf spots, where the curl is sweet and an up-close brush with local wildlife is certain. Part of the Cambria State Marine Park, these waters are also excellent for paddle-boarding (you can easily use the boat ramp at Moonstone Beach to launch a kayak or SUP). Say howdy to curious seals and plentiful sea birds during your session, but be sure to keep a respectful distance, with our handy wildlife viewing tips in mind. Naturalists are also keen to scuba dive, snorkel, and even drop a line into the surf, making for a full day of immersive, action-packed fun. With all these up-close encounters at an arm's reach, you'll be even more inclined to leave the land and water exactly how you found it. Our Stewardship: Travel for Good program helps travelers to preserve the area's majesty, one hike (or paddle) at a time.
5. You'll appreciate the history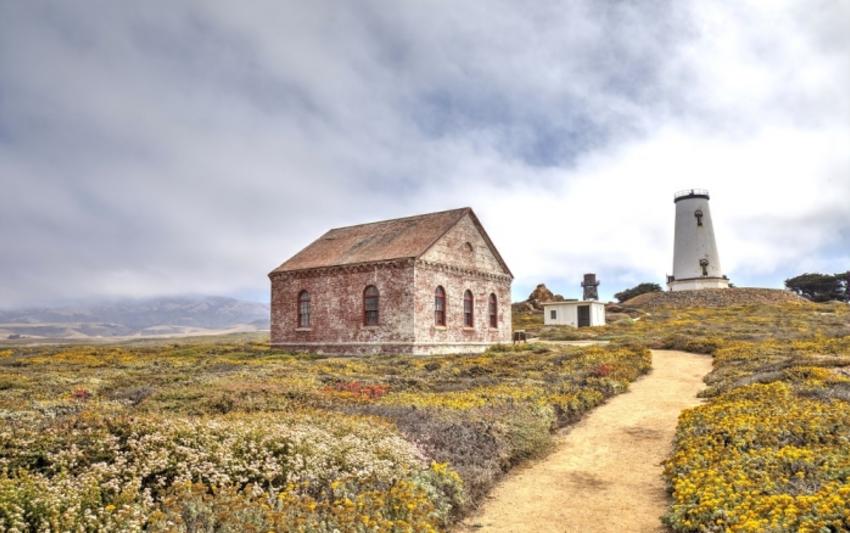 The tide of time: Listen carefully, as the salty breeze seems to hold the secrets of this dynamic land. A trip to the historic 1875 Piedras Blancas Lighthouse affords enlightening views of the Piedras Blancas State Marine Conservation Area, Piedras Blancas State Marine Reserve and the Piedras Blancas Elephant Seal Rookery, home to thousands of seals living out their daily dramas. Trust us: You'll have no trouble imagining early Native American families searching for small fish around here. For more historical gems along Highway 1 and across the SLO CAL coast, check out our History and Heritage Trail. There's so much to know! The only question is, how far back do you want to go?
6. You'll become a novice marine biologist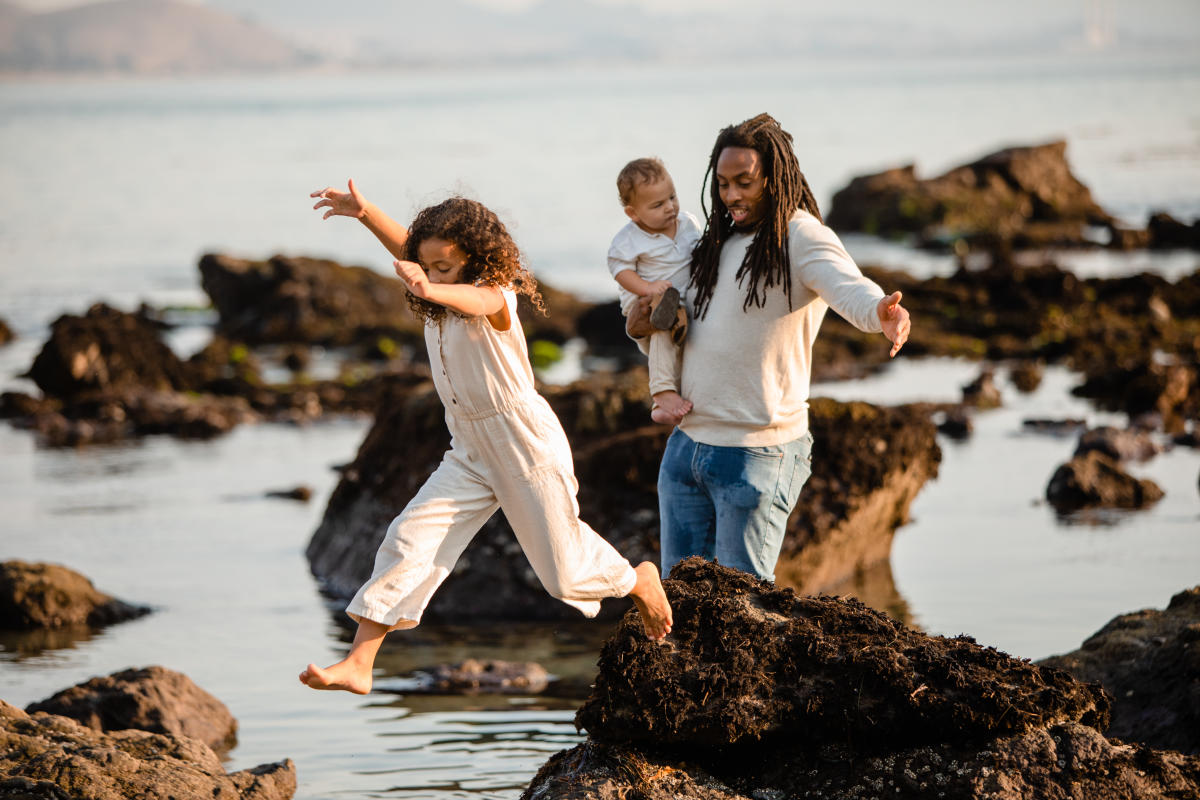 Learning is fun, no matter your age: Whether you bring the kiddos along or just your favorite hiking companion, The Coastal Discovery Center is ground zero for taking in all the fascinating facts surrounding the Monterey Bay National Marine Sanctuary and its vibrant and varied inhabitants. A collaborative research and education effort established by the sanctuary and California State Parks, the Discovery Center hosts enlightening exhibits and hands-on learning activities open to the public. Whether you're just learning around marine-life or a total undersea buff, a stroll through this educational space will shorten the distance between shore to sea. Hey—you just might see a real life submarine or move your hands over the bumpy surface of a sea star. It's all in a day's study!
7. You'll explore other awesome attractions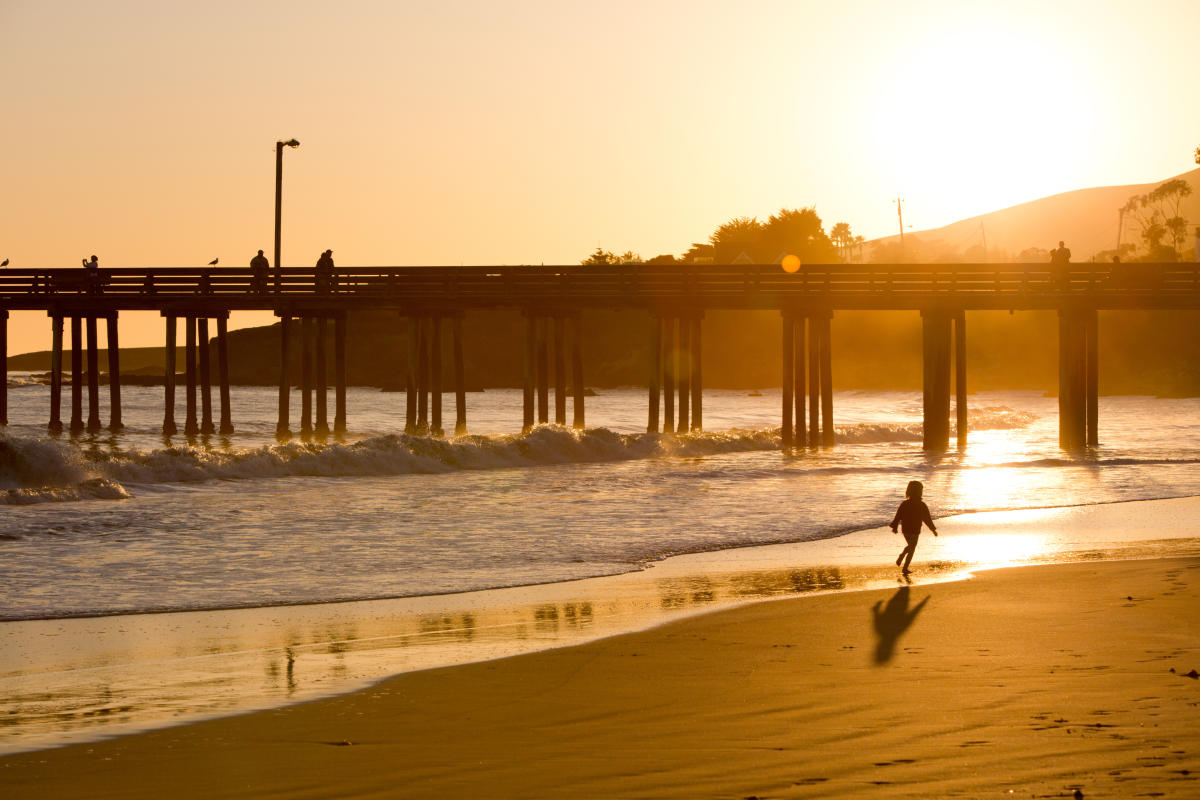 But wait, there's more: If you find yourself in the mood for a stroll along the shore, you'll never be more than a hop skip and a jump away from a bounty of awesome attractions. In fact, William Randolph Hearst's opulent mansion on the hill—the crown jewel of San Simeon and a national treasure—is nestled just a stone's throw from many of the sanctuary's best stops (tours of the castle are currently closed, but you can always settle for a stop at Hearst Ranch Winery for some delicious Chardonnay). While in Old San Simeon, why not take in the fresh ocean air as you journey along Old San Simeon Bay Pier, overlooking William Randolph Hearst Sate Beach, a superb whale watching spot? To the south, in the charming artist's alcove of Cambria, embark on a self-guided historic walking tour heightened by galleries and perhaps even a slice of famous Olallieberry pie. As you continue to chase the sun south along Highway 1, Cayucos' historic pier beckons, affording quiet solitude and a chance to clear your mind. Fancy yourself a nature photographer? You'll want to make a point to stop at White Rock State Marine Conservation Area along the way, known for its picturesque wildlife, wildflowers, and waves. This photogenic landscape stretches to the coastline of Harmony, a storybook hamlet nestled between Cambria and Cayucos (population 18, if you count the cows). Time to stretch your legs and take stock of your good fortune. Highway 1 is rife with wide open spaces, and you've only just begun to get your sea legs.