1. We're "vintage!"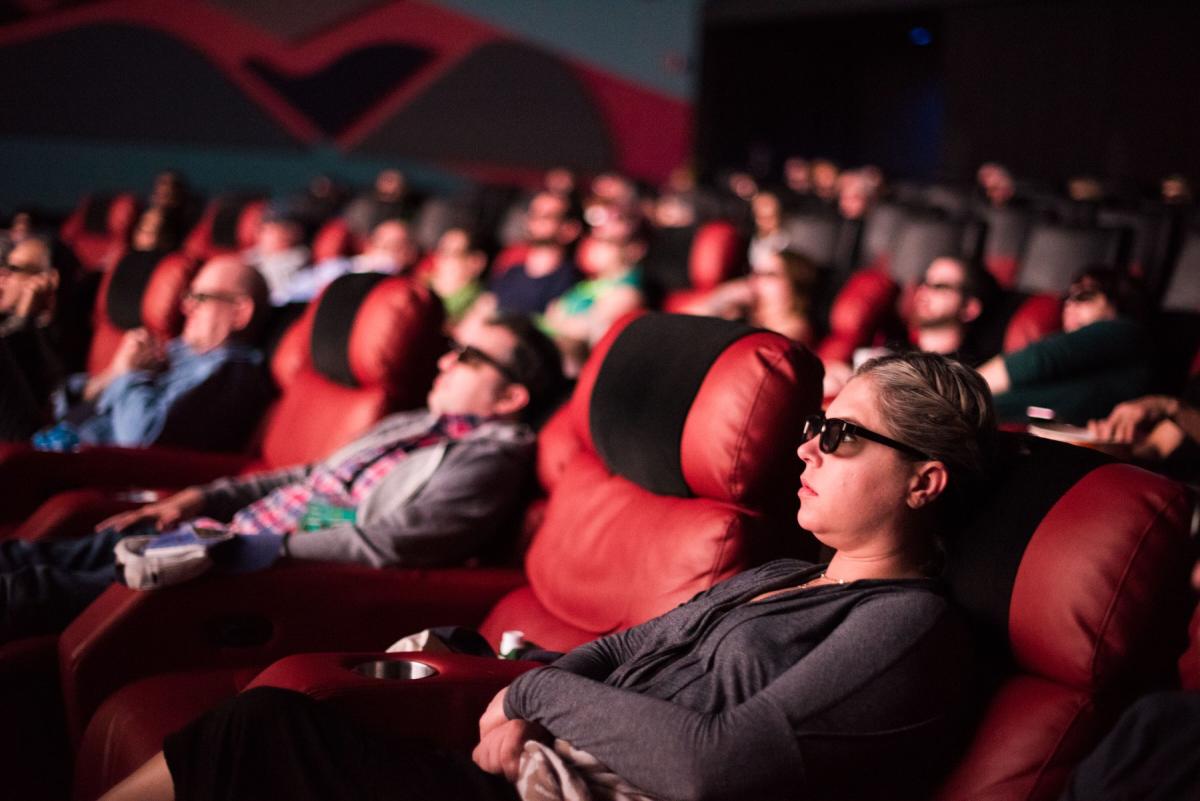 Yes, The SLO International Film Festival (SIFF) has been around for more than 25 years, making us just about as cool as those thrifted Ray Bans (that is, to say, ridiculously hip). The six-day annual event showcasing independent films from a diverse set of backgrounds has evolved into a beloved local tradition that only grows more popular with age. How many events can say that? Founded in 1993 by a few community-minded movie buffs, the festival has brought together first-time filmmakers, show biz celebrities and even elementary school-aged directors all with the aim of celebrating movie-making magic! Of course, being born the same year that Whitney Houston's "I Will Always Love You" hit number 1 on the Billboard chart doesn't mean we're stuck in the past. This year, the festival honors its roots while reaching for the next great thing. Expect online screenings, virtual hangouts, a new social media film competition and so much more!
2. We're everywhere you want to be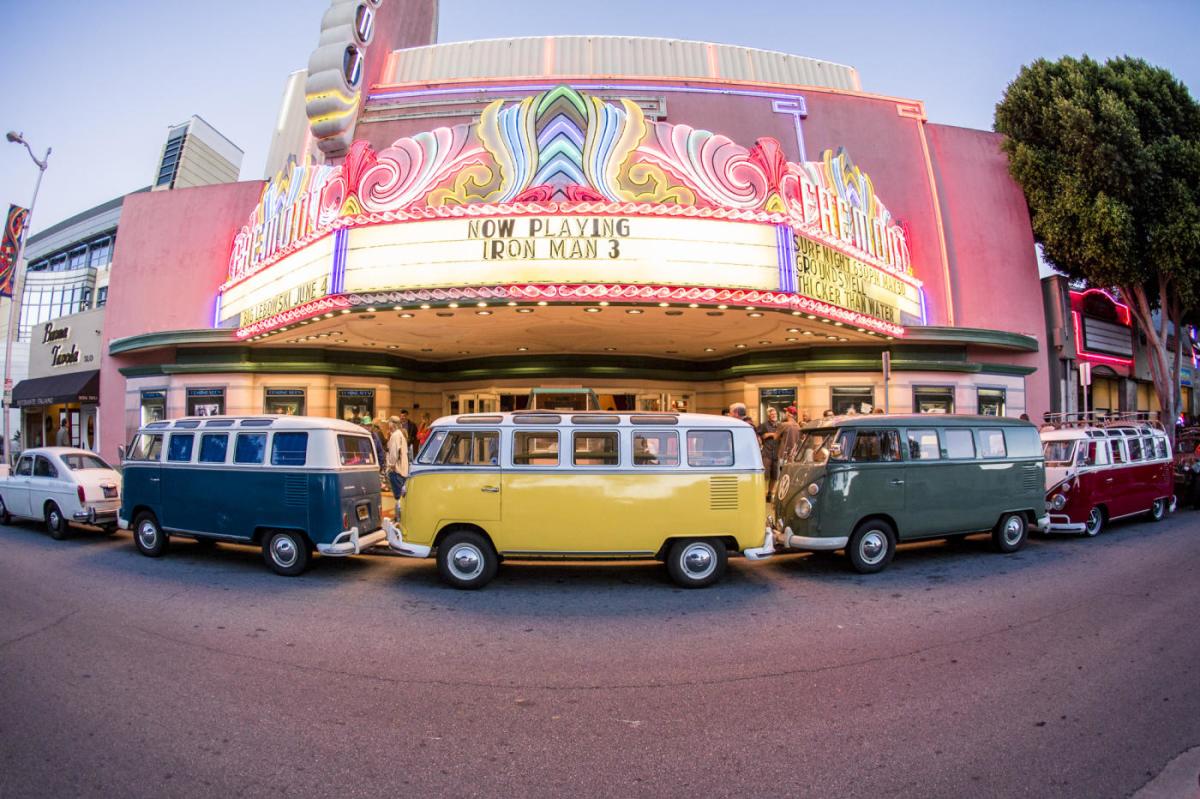 New to the area (or just want to live like a tourist for the week)? Allow the SLO International Film Festival to be your personal tour guide to the best of SLO CAL. Enjoy contemporary and classic film screenings at the historic Fremont Theater, the Palm Theatre, and other venues in Atascadero, Paso Robles, and the neighboring seaside towns of Avila Beach and Pismo Beach. That means you can pair your movie-going experiences with all kinds of awesome extras: wine tasting, sunbathing, antiquing, horseback riding—even a trip to the world-famous Hearst Castle! Truly, the sky's the limit. Be our guest!
3. We've got safety top of mind
We share your concerns. Rest easy knowing that we've considered the best way to bring us all together to celebrate the unifying power of film. We care about our community and we're doing everything we can to keep audiences safe! COVID-19 and the subsequent variations of the virus continue to be top of mind for festival organizers, which means safety precautions are ever-changing and in line with the latest scientific information available. At this time, folks are required to bring proof of vaccination and/or a negative test to ensure the festival is safe for everyone involved. Plus, we're hosting virtual experiences in tandem with our anticipated in-person screenings and events. Nothing like sprawling out on your own couch with a double-serving of microwave popcorn, right?
4. We'll make you laugh, cry and think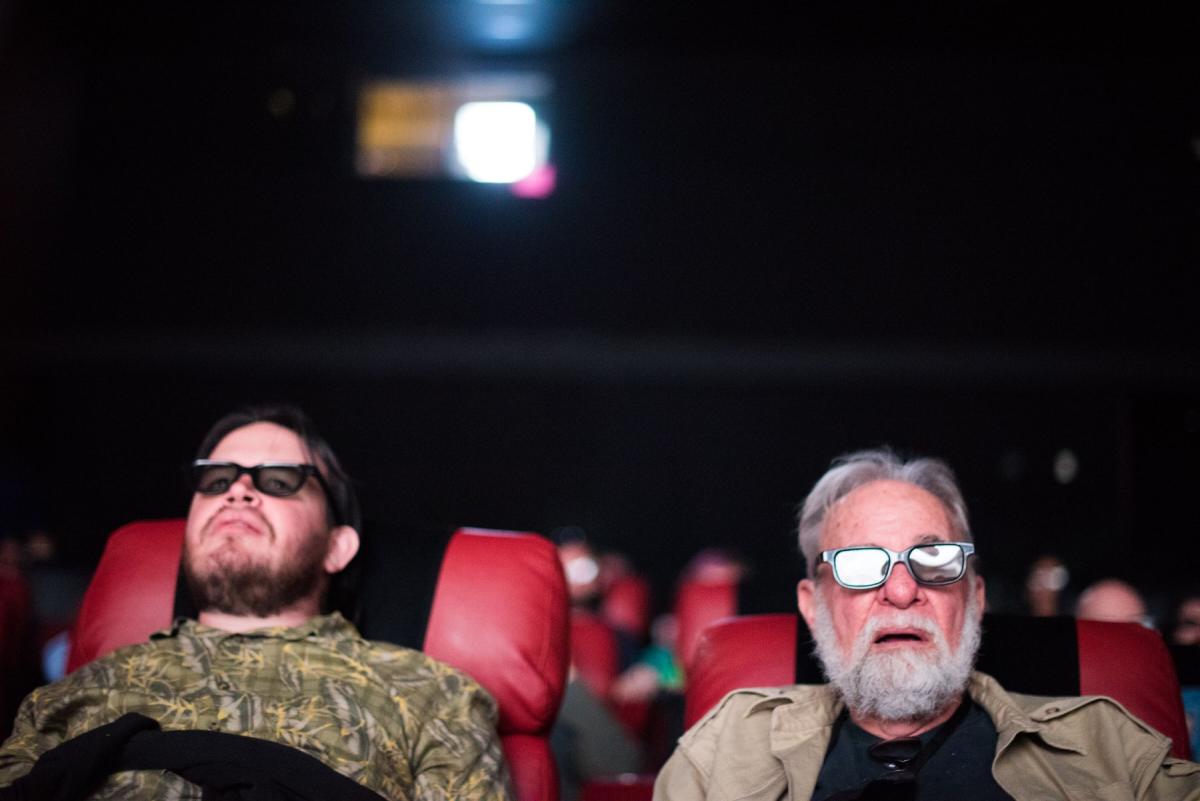 We're not crying...that's just soda in our eye! Whether you love psychological dramas, off-the-wall documentaries, quirky comedies or total tear-jerkers, the SLO International Film Fest is ready to thrill you—body, mind and soul. From inventive short films that bring a smile to your face to moving feature films that stick with you long after the lights go up, you'll experience the rich tapestry of wonder that is film. Just a few examples of this exciting diversity of cinema? Holy Frit is a fast-paced race against time following a talented, yet unknown artist who bluffs his way into winning the commission to make the largest stained-glass window of its kind. Meanwhile, My Dead Dad stars Pedro Correa as a young skateboarder who discovers his estranged father has died, leaving him the responsibility of managing an apartment complex in Los Angeles. And for something totally fresh? Just off the heels of Sundance 2022, The headstrong stars of Sirens wrestle with friendship, sexuality, and destruction in their quest to become the Middle East's first all-female metal band. Yeah, we aren't kidding when we say there's "something for everyone!"
5. We like to get our steps in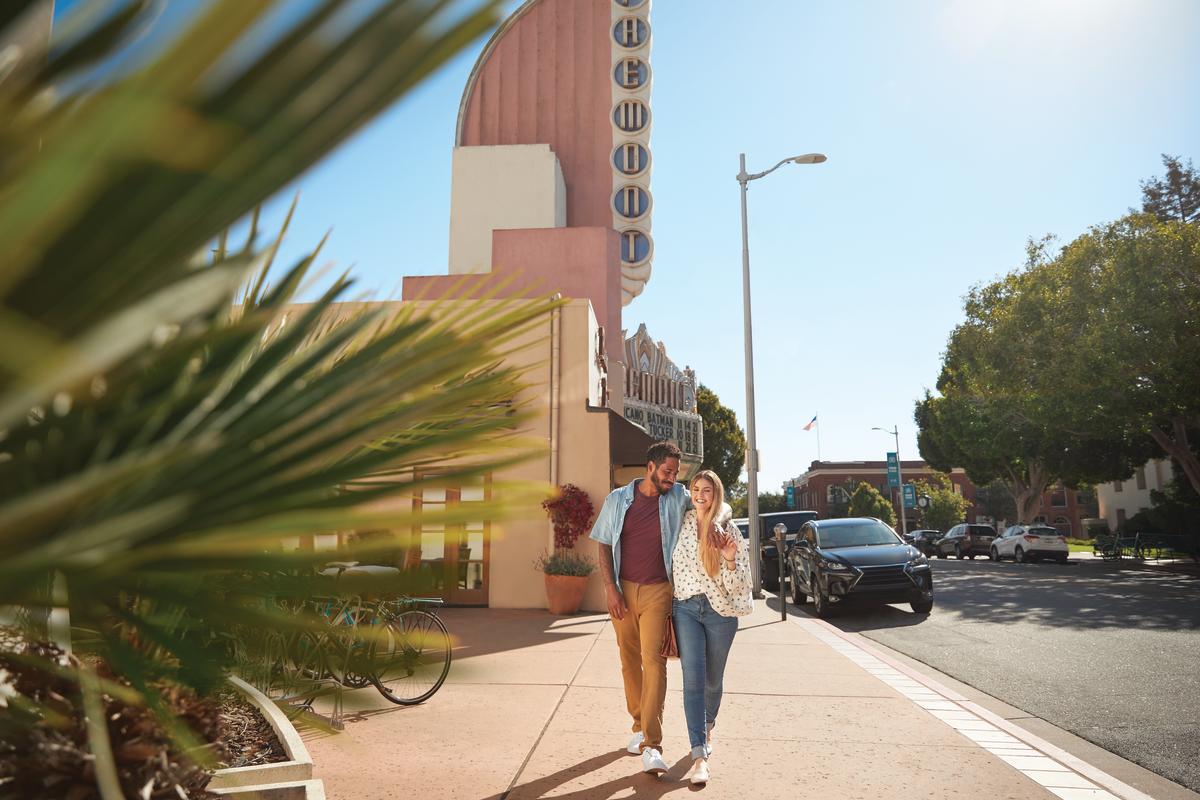 We're walkable, folks! Forget where you parked the car and take a leisurely stroll, instead! Our incredible film fest venues are nestled within some of the Central Coast's most coveted destinations. Whether you enjoy the warm evening air as you shop and dine in Paso Robles Wine Country or explore the energetic epicenter of downtown San Luis Obispo, you're sure to experience local color, flavor and culture around every bend. Farmer's markets, artist galleries, craft beer and wine tasting rooms, coastal century and entertainment await—all just a quick jaunt from the theater!
6. We want YOU to be the filmmaker...for 48 hours at least
Got a cool film idea? Try us! No really—just use that tiny computer in your pocket. Our 2022 fest has turbo-charged community engagement to the realm of double taps, likes and shares. Case in point: The festival, in partnership with the Central Coast Film Society, has rolled out "The Reel Challenge," a weekend-long film competition that encourages filmmakers, creators, students and anyone interested in the medium to show off their skills on social media. Interested? You'll have just 48 hours to write, shoot, edit and submit a short film via the internet (no cheating!). Just minutes before the clock begins ticking, we'll reveal the prop that must be written and showcased in your film. The plot thickens! Better get your ring light ready.
7. We want to hear what you think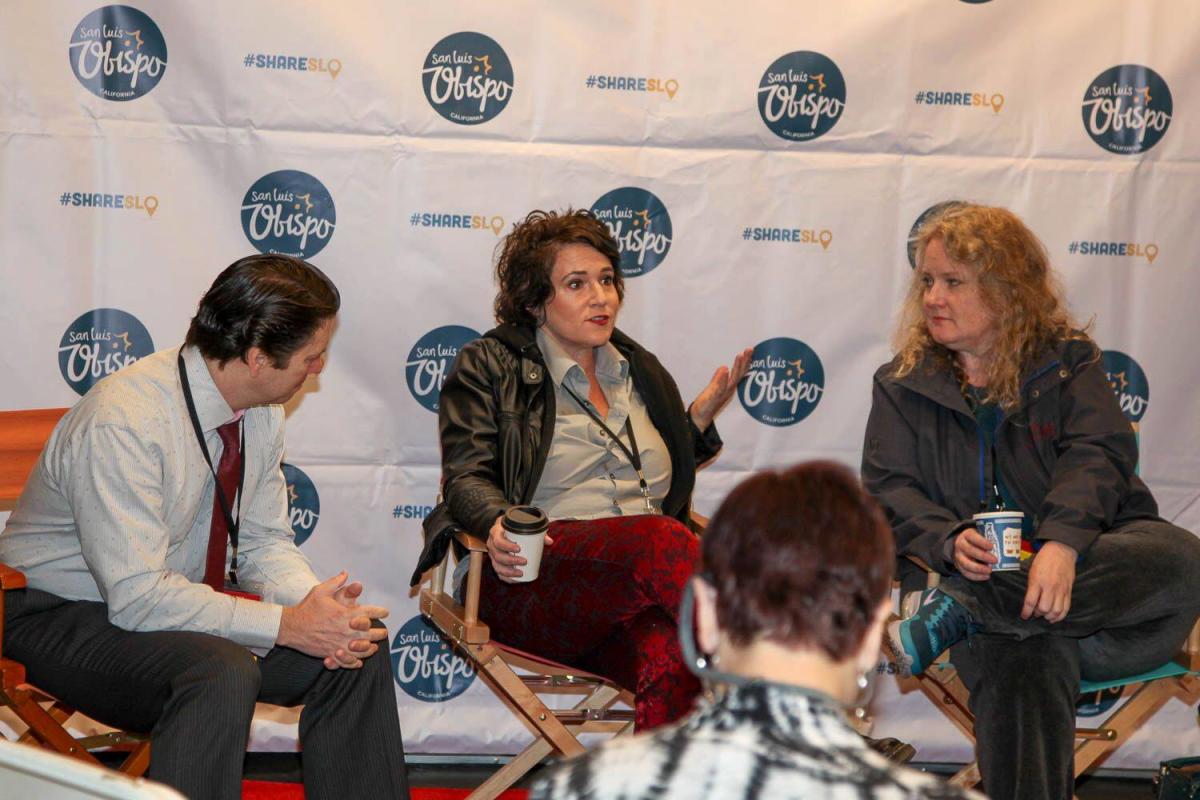 Your opinion matters around here. One of the most satisfying parts of enjoying the SLO International Film Festival? Letting your voice be heard in the voting booth! Well, there is no "booth," per se, but we do take voting very seriously, nonetheless. Voting for our Audience Awards online is easy (and extremely important to our filmmakers, who want to know which you loved best)! When you're watching a film, you'll see a five-star rating next to the "Play" and "Watch Later" buttons, so make sure to click when you're done! 5 stars means "great!" 4 stars means "good, but not great," three stars means "pretty good," two stars means "meh," and one star means "really not a fan." We know you have excellent taste. Time to show the world, too.
8. We've got concessions, baby
Snacktime has begun. Slurp, crunch and sip: What's a movie without an excellent food pairing? If you ask us, not a hit! This year, we've got your hunger covered by offering up food pairings as noted by our filmmakers! In fact, we married each filmmaker's foodie recommendation with a local SLO CAL restaurant so that YOU can create the perfect movie-munchie experience. Seriously, we've amassed quite the impressive list of cinematic and culinary delights (plus, we partnered with Foodjets, to make delivery a breeze). Truly, we've thought of everything! It's almost like we want you to have the best time ever.