Lights, camera, action! The annual SLO International Film Festival kicks off across SLOCAL each April showcasing more than 100 films from around the world. Kick back and watch at your favorite venues, including the Fremont Theater, Palm Theatre, Downtown Centre Cinemas, Sunset Drive-In, Park Cinemas and more. Ready to check out all of the movie magic surrounding this celebration of cinema? Read on, folks! 
1. We're awesomely old school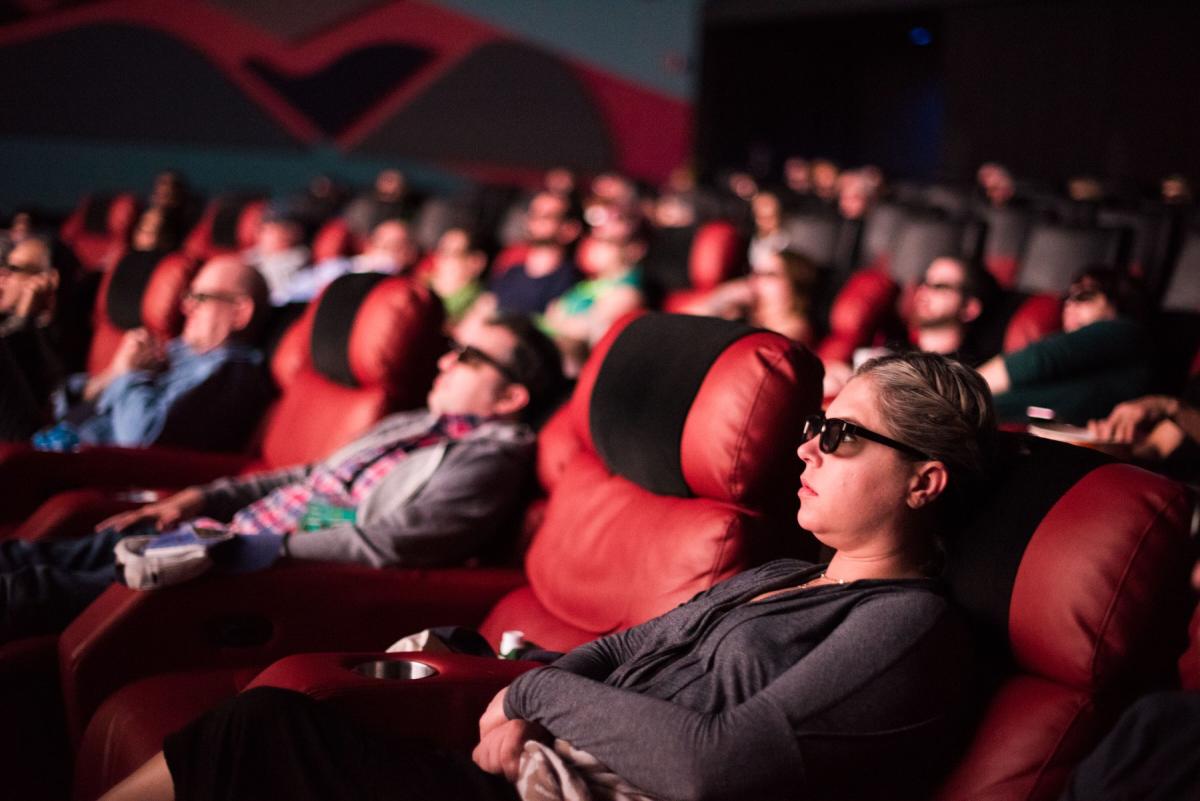 Photo provided by: SLO Film Fest
Yes, we're just as cool as those thrifted Ray Bans. The SLO International Film Fest been around 29 years and counting. Over that time, the event has showcased a diverse collection of independent films—way too many to name here. Founded in 1993 by a few community-minded movie buffs, the festival brings together first-time filmmakers and pros, Hollywood celebs and movie lovers of all stripes (that's you!). Nearing our 30th birthday doesn't mean we're stuck in the past, though—not by a long shot. Enjoy more than 100 films from around the world, incredible filmmakers, special guests from across the country, live music performances, workshops, panel discussions, red-carpet events, themed parties and more. 
2. We get around town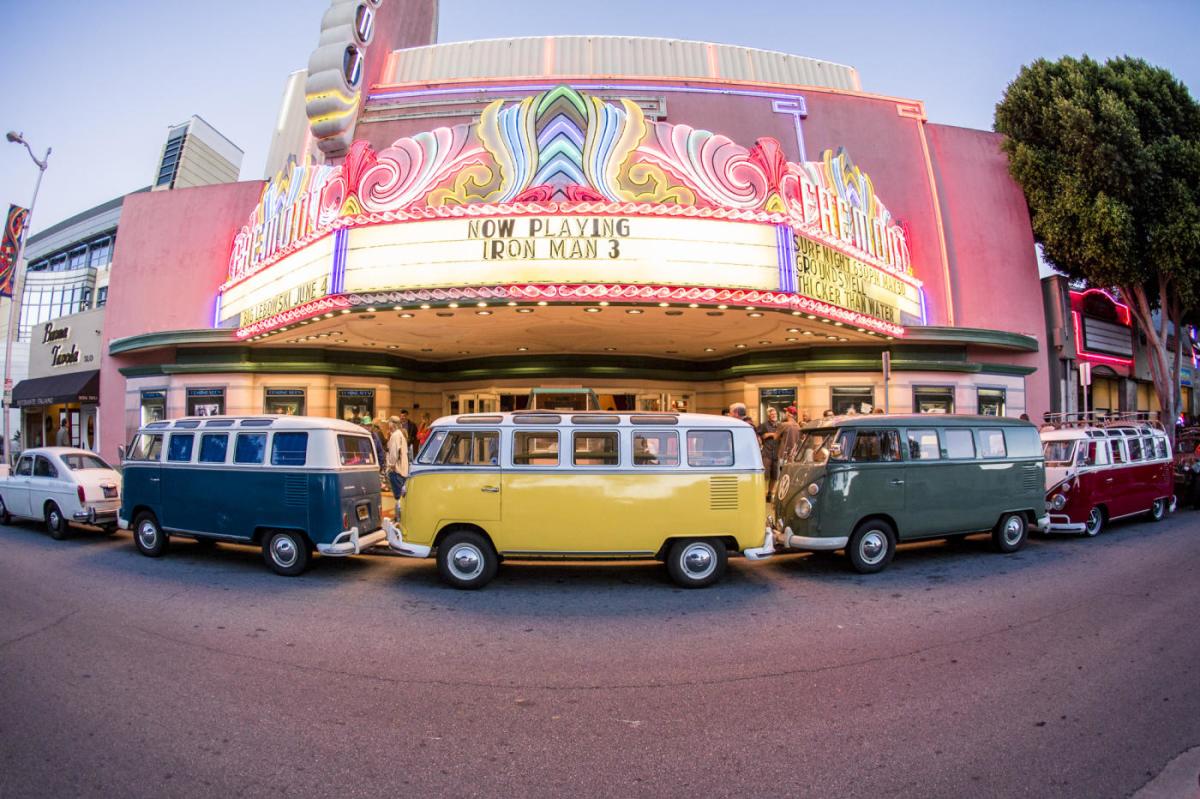 We're screening all over SLO CAL! Enjoy contemporary and classic films flickering to life at the historic Fremont Theater, the Palm Theatre and Sunset Drive-In in SLO. Lucky for you, there's much to do before and after each screening, too. Pair your movie-going experiences with all kinds of awesome extras: hiking, surfing, antiquing, horseback riding—even a trip to the world-famous Hearst Castle, if you're feeling fancy. Plus, the festival will encore in Paso Robles at the Park Cinemas. Savor live music paired with Paso's famous wine offerings. How sweet is that?
3. We get a reaction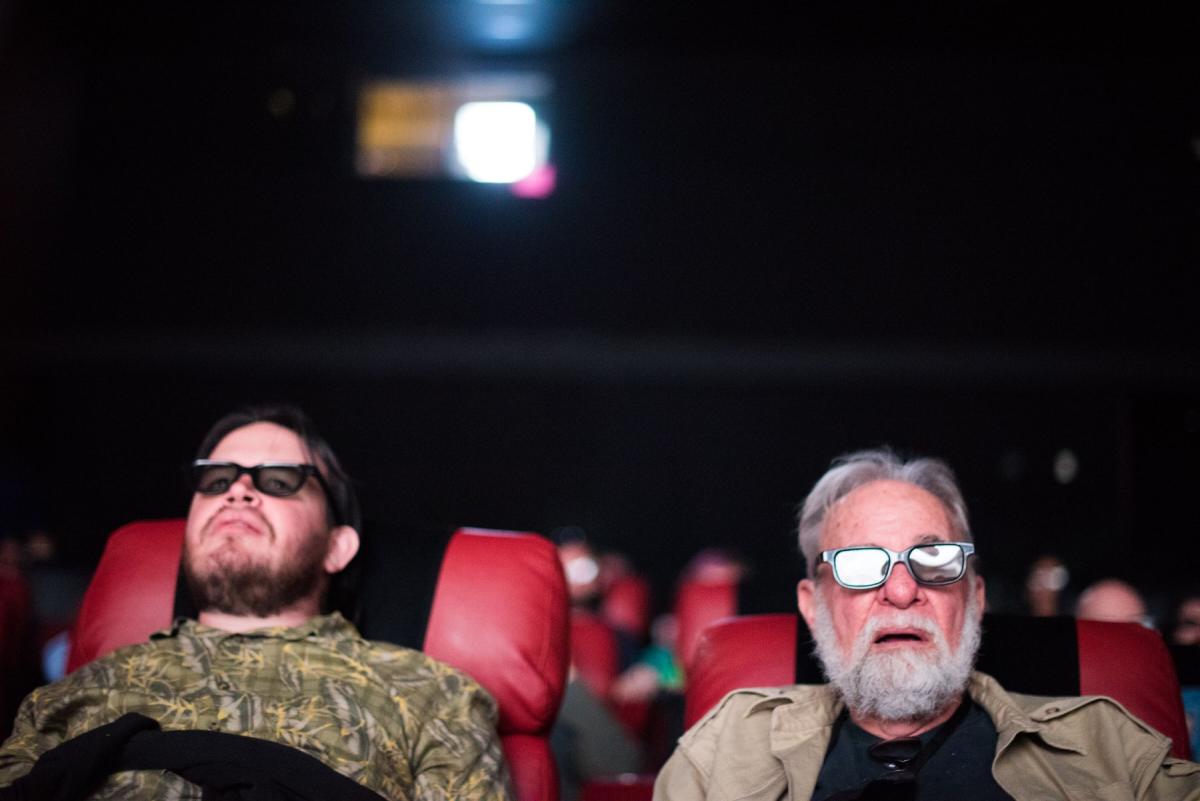 Photo provided by: SLO Film Fest
When you showcase more than 100 films from around the world, you're bound to get a few raised eyebrows. Whether you love psychological dramas, off-the-wall documentaries, quirky comedies or total tear-jerkers, the SLO International Film Festival is ready to move you—body, mind and soul. From inventive short films that bring a grin to your face to heartfelt features that stick with you long after the lights go up, you'll experience the rich tapestry that is film. Want a more detailed preview of what's hitting the big screen? Check out a thrilling SLO International Film Festival selections. We're not crying...that's just soda in our eye.
4. We dare to be different
It's time to shake things up. Back by popular demand, Surf Nite returnes to the Fremont Theater in San Luis Obispo each year, offering an interactive event fueled by the energy and enthusiasm of the crowd. Take part in a celebration of surf culture emblazoned across SLO's most historic silver screen! With classic cars rumbling outside, cold drinks served in the lobby and live music courtesy of the Boomer Surf Band, you'll be transported into a tubular world, indeed. Get there early to soak up every drop of these feel-good vibes. But that's not all, folks. Prepare to jump in your seat thanks to a horror film category aptly dubbed "Red Eye Cinema." Love discovering fresh local music? A groovy music video showcase is poised to rock the roof!
5. We help you get your steps in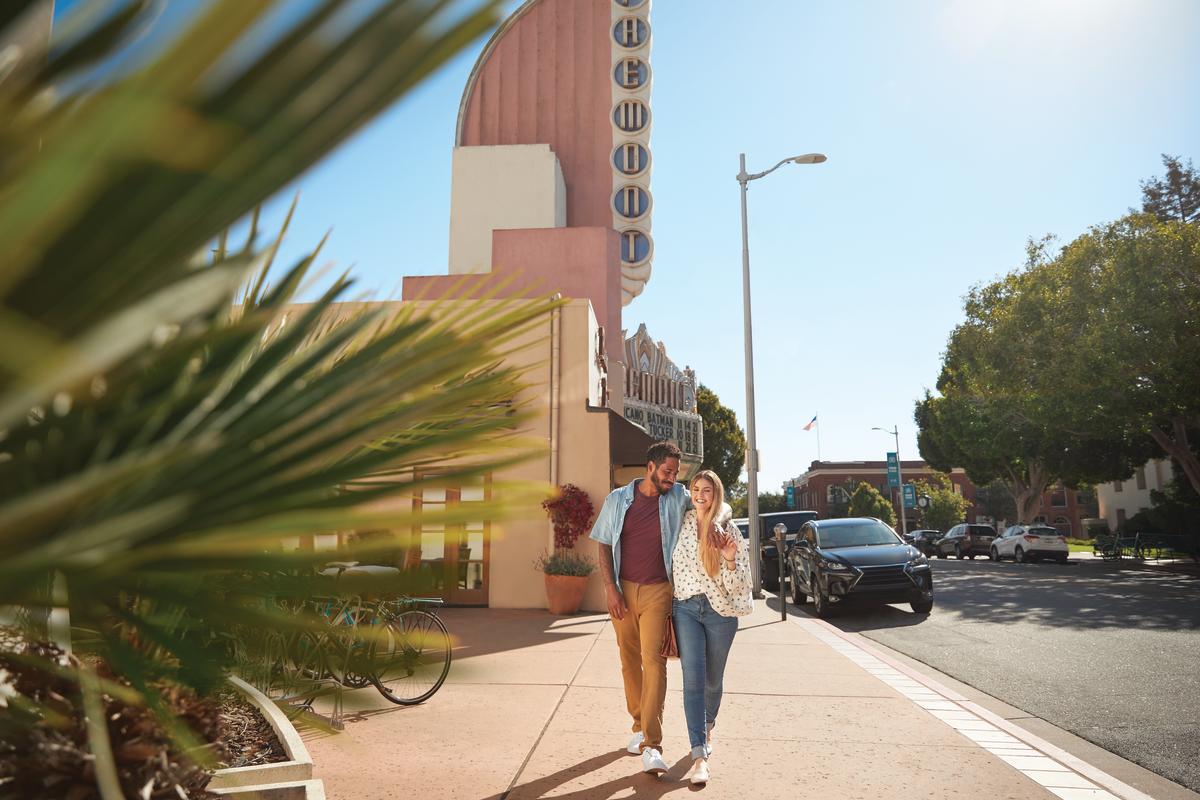 We love a good walk and talk. Forget where you parked the car and take a leisurely stroll to the screening of your choice. Our incredible venues are nestled within some of SLOCAL's most coveted (and walkable) destinations. Whether you enjoy the warm evening air as you shop and dine in Paso Robles Wine Country or explore the energetic epicenter of downtown San Luis Obispo, you'll surely experience local color, flavor and culture around every bend. Farmer's markets, artist galleries, craft beer and wine tasting rooms and culinary delights await—all just a quick jaunt from the theater.
6. We've got your questions answered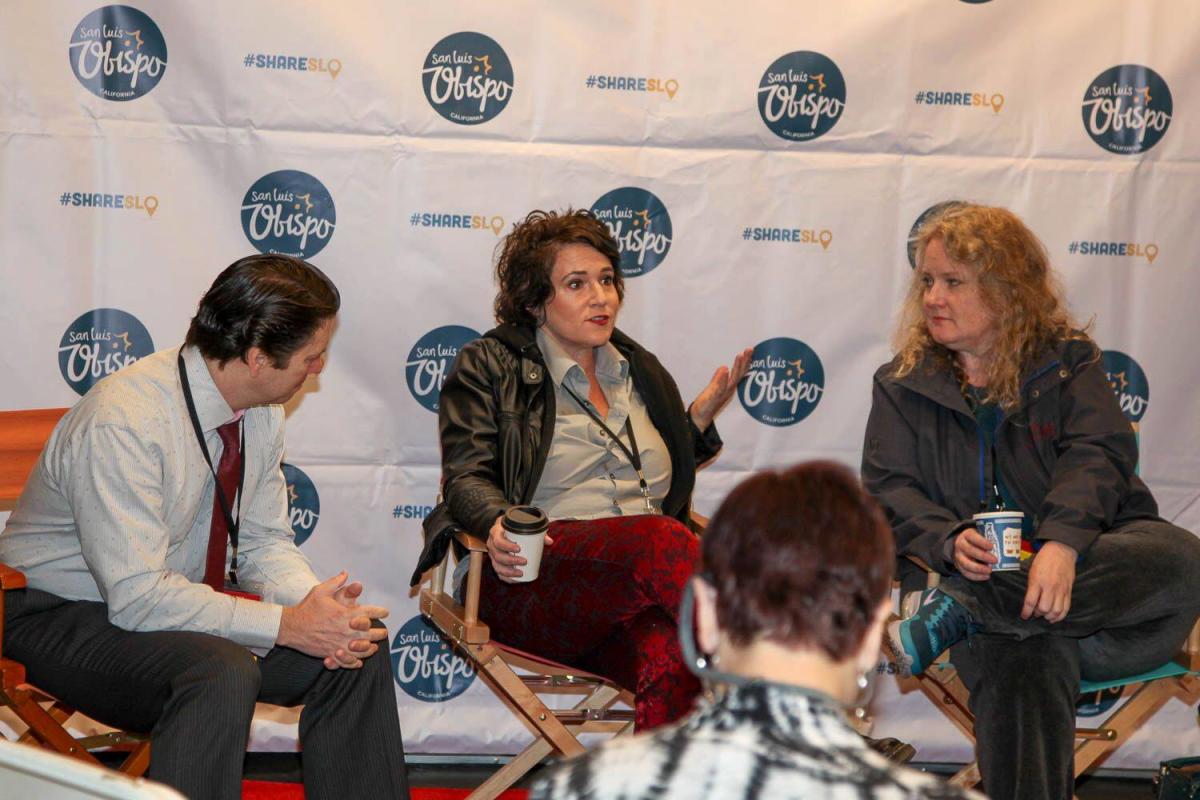 Photo provided by: SLO Film Fest
Ever watch a great film only to be left with more questions than answers? If this applies to you, you'll be stoked to know we are all hosting Q&A discussions. After all, understanding how or why the movie was made can be just as fascinating as the plot itself. Take part in a vibrant exploration of festival screenings featuring none other than the directors and cast members in the flesh. Simply raise your hand and take the microphone. We want to hear what you think (and that's not lip service).
7. We believe you're a VIP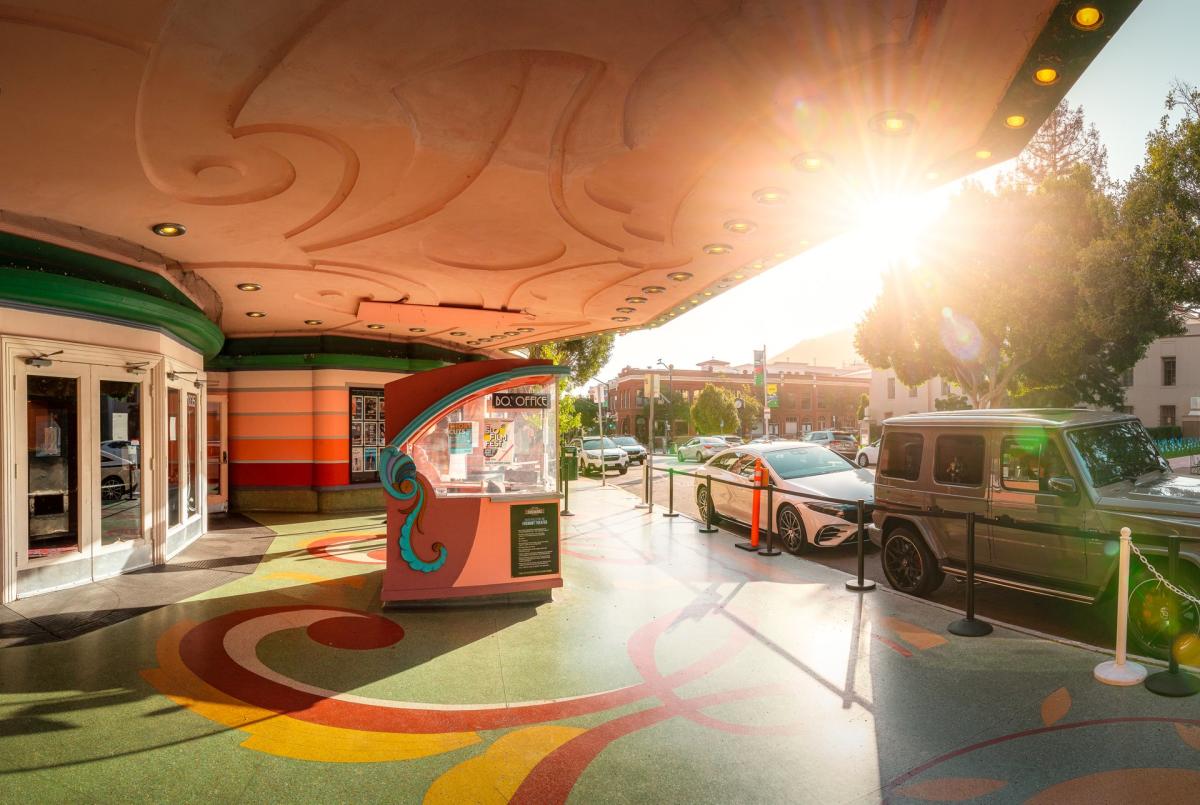 No matter who you are, you're very important to us. The SLO International Film Festival is excited to offer several festival passes designed to help you get the most of your movie-going experience. Whether you choose the premium Movie Mogul pass—which includes access to all festival screenings, workshops, panels and red carpet moments or the popular Movie Star Pass—which includes access to all regular fest screenings and events—you're sure to feel like a star. Check out all ticketing options, including individual and group fan packs, for easy, one-click admission. You can even gift movie buffs in your life festival tickets or nifty merch!
8. We're in good company
Each year, the SLO International Film Fest celebrates films that wow. While all the screenings are amazing, some performances demand an extra round of applause. The festival's King Vidor Award for Excellence in Filmmaking is named after the late SLO CAL resident King Vidor, Guinness Book of World Records title-holder for the Longest Film Director Career (1913-1980). A five-time Academy Award nominee, this beloved local celebrity even had a hand in The Wizard of Oz and Gone With the Wind! While in his day Vidor made the transition from silent films to talkies, modern-day winners of the award—which include filmmakers, film artists and actors alike—carry the torch with exceptional contributions to the motion picture industry. Past award recipients include Jeff Bridges, Morgan Freeman and Ann Margret, to name just a few!