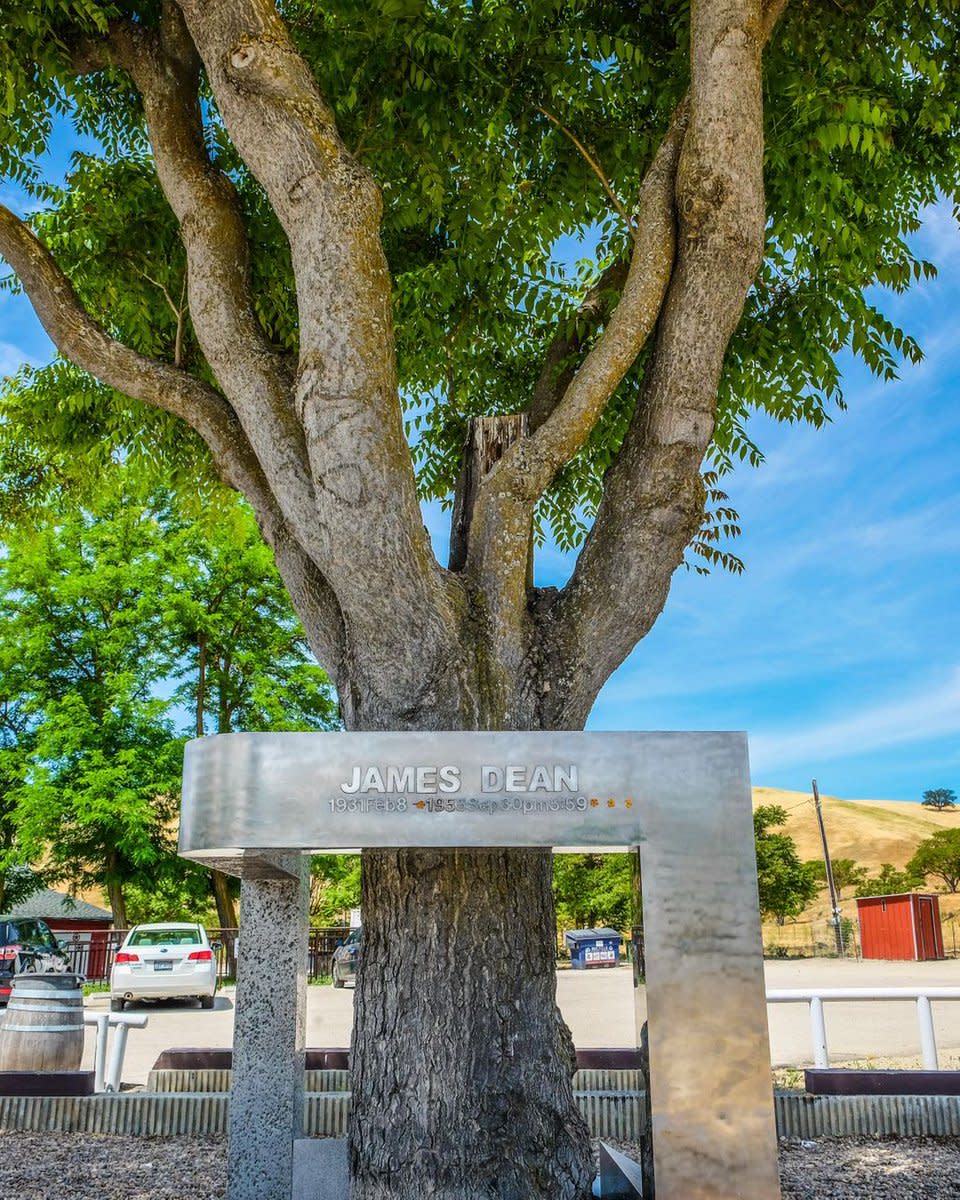 Photo credit: San Luis Obispo Guide
September 30 marks the anniversary of James Dean's fatal wreck. Each year, visitors from all over the world pay their respects to the legendary actor at the James Dean Memorial. The steel monument, located off Highway 46 outside Mission Trail Cider House in Cholame, was built in 1977 by one such visitor and James Dean fan, Japanese businessman Seita Ohnishi. Among others, the monument thanks the Hearst family for donating the land. 
Just a mile away, tributes sway in the wind on the fences at James Dean Memorial Junction, near where the famed '50s silver screen actor and his mechanic Rolf Wuetherich collided with a Cal Poly student on their way to dinner in Paso Robles at Paso Robles Inn (as confirmed by Lee Raskin, the author of James Dean: On the Road to Salinas). Dean never made it to dinner and he passed en route to the Paso Robles War Memorial Hospital at the age of 24.  
Requests are often granted with the San Luis Obispo Superior Court to view crash inquiry documents, including witness testimonies, maps, in addition to the traffic citation Dean was issued just a few hours prior to the crash with his signature.
Daytime headlights are now mandatory while driving on the busy highway, and the California Department of Transportation has added thermoplastic striping and rumble strips to ensure safety while traveling. The fatal intersection can be seen from Polonio Pass where the disintegrating original Highway 46 once existed.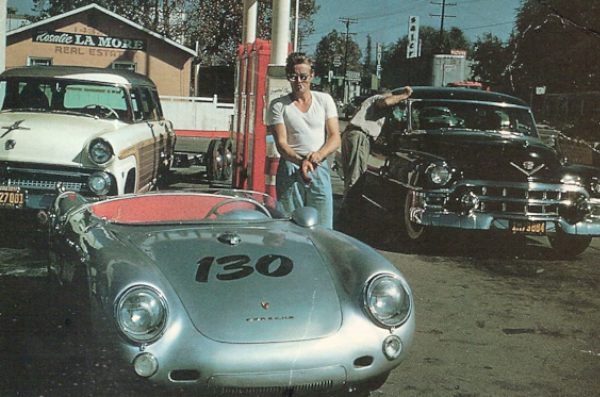 Photo credit: Lee Raskin, the author of James Dean: On the Road to Salinas
Whether you're getting a taste of the dinner James Dean missed at The Steakhouse at Paso Robles Inn or driving along the scenic Highway 46 (with stops at Paso Robles 46 Wineries) where he spent his final moments, visitors can pay tribute to the legend in SLO CAL.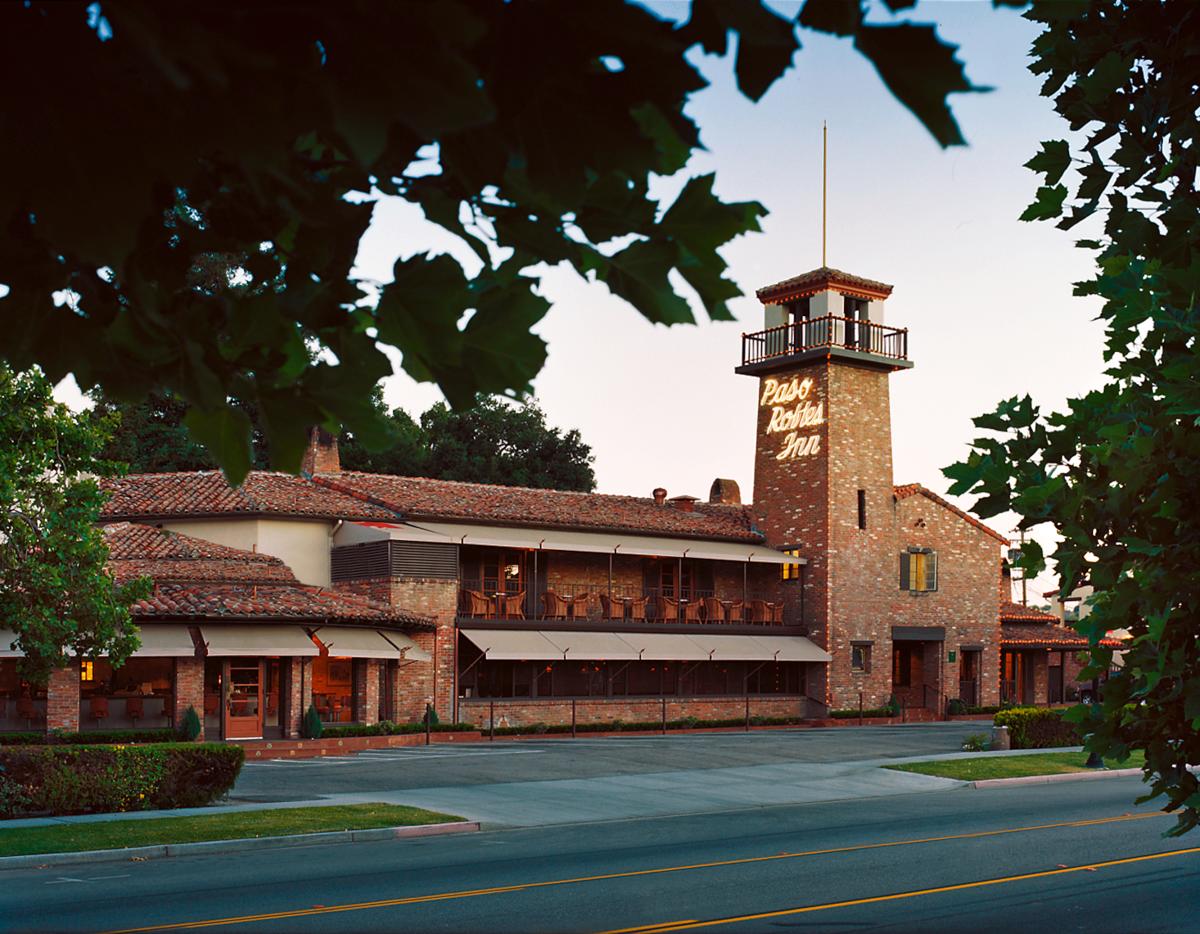 Photo credit: Travel Paso