Does this scenario sound familiar? It's Thursday night. Your significant other tasked you with planning this weekend's date night, and you have absolutely no idea what to do! Sure, dinner and a movie are fine--and there is no shortage of places to eat and drink in San Luis Obispo—but you'd like to kick your date night up a notch.
Enter The Puzzle Effect: San Luis Obispo's new escape room adventure.
The Puzzle Effect escape rooms place you and your partner in a private room where you need to use teamwork and the elements of the room itself to solve a series of clues and escape from the room in 60 minutes or less. Each room is themed, and you and your partner can choose from one of three storylines—ranging in difficulty—to engage with and solve.
Whether you're breaking the curse of the emerald seas, rescuing something from sinister hands or scrambling to fix a city before the power goes out for good, The Puzzle Effect is the perfect way to super-charge your date night and electrify the bond between you and your partner. Looking to propose? The Puzzle Effect can help with that too.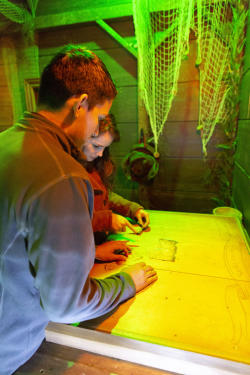 Once you've escaped, reward yourselves with dinner at one of downtown San Luis Obispo's amazing restaurants. Here are a few places to eat to fit any SLO CAL date night budget:  
Granada Bistro- Romantic ambiance, excellent wine selection and unique fusion of French-inspired cuisine make Granada a go-to place for dinner in downtown San Luis Obispo. Must-order menu item: brussel sprouts.
La Esquina- A margarita on the back patio of this upscale Mexican eatery is the perfect place to relax with your partner. Or, take a shot at La Esquina's extensive list of tequilas and mezcals.  Must-order menu items: chips and guacamole, tortilla soup and prawn tacos.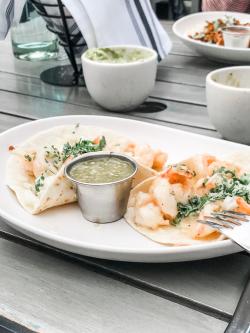 Flour House- If you're craving pizza and pasta Napoletana, Flour House is arguably the best places to eat in SLO CAL. More good news: the housemade gluten-free crust is equally as good as the wheat-based crust, and the restaurant offers vegan cheese options too! Must-order menu item: Any Flour House original pizza.
Old San Luis BBQ Company- Santa Maria style BBQ is a staple of SLO CAL cuisine, and Old San Luis BBQ Company's award-winning menu makes the restaurant one of the best places in town to grab some grub. While you're there, check out a few of the craft beers and local wines on tap! Must-order menu item: Tri-tip pit plate with cowboy corn pie.
Done with dinner but not with your SLO CAL date night? Grab a cocktail at Sidecar, Nightcap or Luna Red.